Netflix's British romantic series 'Heartstopper' begins with the depiction of Charlie Spring's relationship with Ben Hope. Ben doesn't acknowledge Charlie's presence and significance in his life and makes his life miserable with his toxic behavior. Charlie eventually realizes that he deserves happiness and love, which he is not receiving from his partner who is there for him only when the latter wants his presence. In the second season, even after Charlie has gotten into a relationship with Nick Nelson, Ben continues to bother the former. In a pivotal scene, Ben reveals something that makes the viewers wonder about the character's fate in the series. Well, here's everything you need to know about the same! SPOILERS AHEAD.
What Happened to Ben Hope?
Although Charlie breaks up with Ben due to the latter's toxicity, he doesn't vanish from the former's life. When Ben's friend Nick gets together with Charlie, he continues to bother them with his uninvited presence. In the second season, Ben gets together with Nick's friend Imogen but he doesn't treat her well either. He wants to get back together with Charlie and uses Imogen to hide his feelings for his ex-boyfriend. During their Paris study trip, Ben even reveals his real intentions to Charlie and Nick. Ben eventually realizes that he has hurt his former partner immensely. He sets out to apologize to Charlie, who isn't ready to listen to him.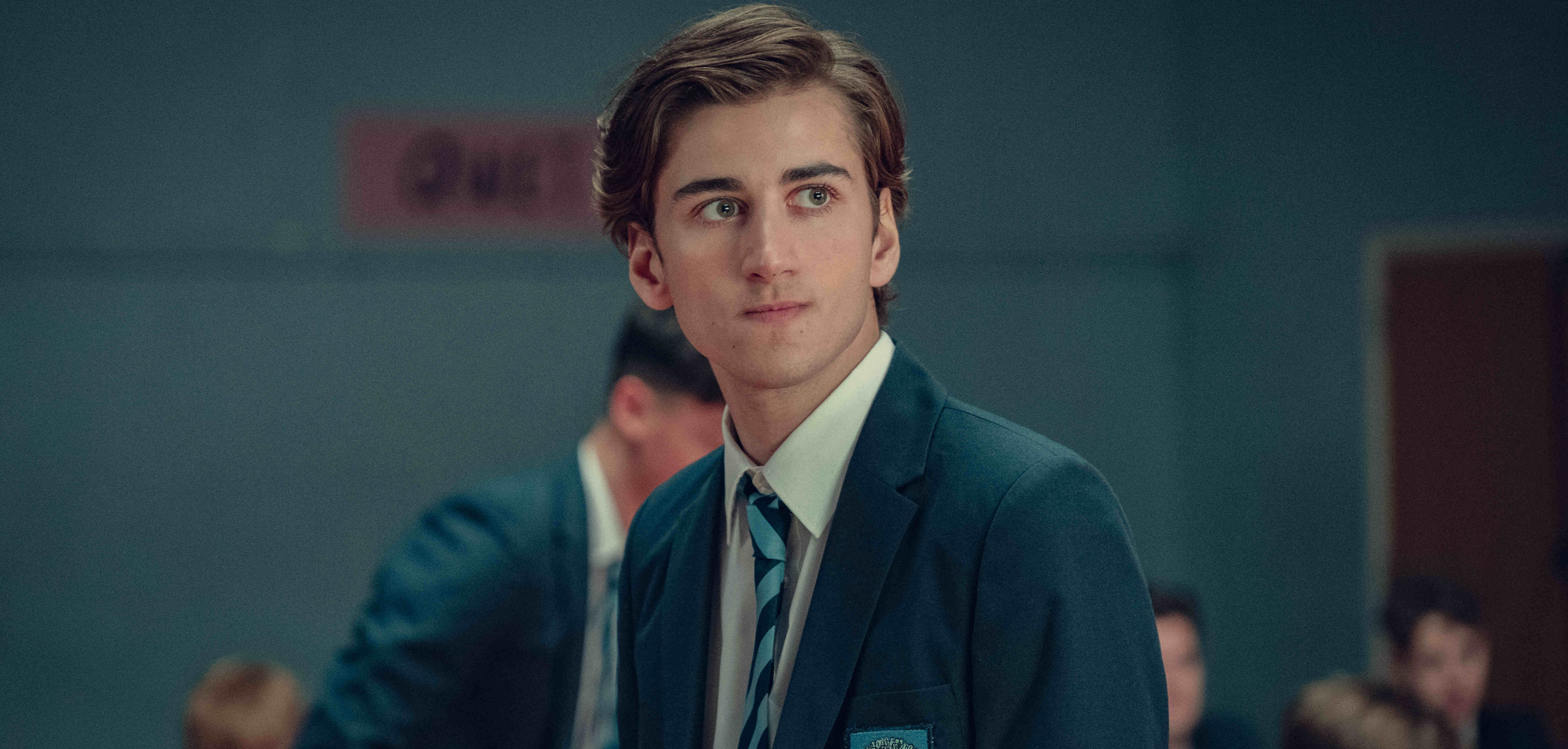 When Charlie walks away from Ben, the latter tells the former that he is leaving Truham Grammar School. Before disappearing from Charlie's life for good, Ben wants to make peace with his ex-boyfriend. Charlie, however, makes it clear that Ben's so-called redemption doesn't undo the mistakes he had committed. He doesn't want to be involved with Ben in any way regardless of the reasons the latter lists out to justify his behavior. Upon listening to Charlie, Ben is expected to part ways with his ex-partner and Truham. Ben must have realized that he needs a fresh start to open a new chapter of his life, which may have influenced him to likely join another school.
Since Ben is departing from the general setting of the series and the lives of the protagonists, the viewers must be wondering whether he will remain a part of the show. Did Sebastian Croft leave the romantic drama? Let's find out.
Did Sebastian Croft Leave Heartstopper?
As of yet, neither Netflix nor Sebastian Croft has announced the actor's exit from 'Heartstopper.' Having said that, Ben's departure from Truham Grammar School, the general setting of the series, indicates that he most likely will not be a significant part of the already announced third season of the series. Ben remains an important part of the second season's narrative because he hasn't received any closure after Charlie broke up with him. He remains hopeful that he has a chance to get back together with his ex-partner, which makes him impose himself on Charlie emotionally.
Charlie then makes it clear to Ben that he doesn't have any wish to be involved in the latter's life. He only wishes for Ben to leave him alone, which is going to happen when the latter leaves Truham. Since Ben is disappearing from Charlie's life for good, Croft's character has little to no scope to appear in the upcoming third season of the series. Considering that no further developments are expected to happen in Charlie and his ex-boyfriend's storyline, it is possible that we may have seen the last of Ben in the series. Thus, to conclude, we believe that Croft most likely did leave 'Heartstopper.'
If that's the case for certain, Croft's impressive performance will be missed in the third season. But the admirers of the performer can expect him to deliver a noteworthy performance in 'How to Date Billy Walsh,' starring Lucy Punch, Tanner Buchanan, and Kunal Nayyar.
Read More: Is Heartstopper's Kit Connor Bisexual? Is Joe Locke Gay in Real Life?