Netflix's 'Selling Sunset' is an interesting reality show that offers us a sneak peek into the lives of several real estate agents belonging to the Oppenheim Group. Most of them navigate an affluent social life and have multi-millionaires for clients, making their lives even more exciting. Hence, it is fascinating to witness how these realtors balance their professional and personal commitments while dealing with everyday issues, including heartbreak and betrayal. Additionally, a side helping of steamy romances and high-octane drama makes for really exciting television.
Real estate agent Vanessa Villela was initially introduced as a regular cast member in season 4, and she soon won fans over with her lively and down-to-earth personality. Naturally, viewers were surprised when they failed to spot Vanessa in season 6, with many wondering if the agent had left the Oppenheim group. Well, with fans clamoring to know more, let's jump in and find out the truth, shall we?
Did Vanessa Villela Leave Selling Sunset?
We hate to bring bad news for our readers, but Vanessa Villela has indeed left 'Selling Sunset.' She has had a fantastic run on the series since season 4, and we witnessed her closing several successful deals on several multi-million dollar properties. On top of it, her cheerful and magnetic personality made her a fan-favorite cast member within no time. However, throughout season 5, Vanessa had to maintain a long-distance relationship with her boyfriend, Nick Hardy, better known by his professional name, Tom Fraud.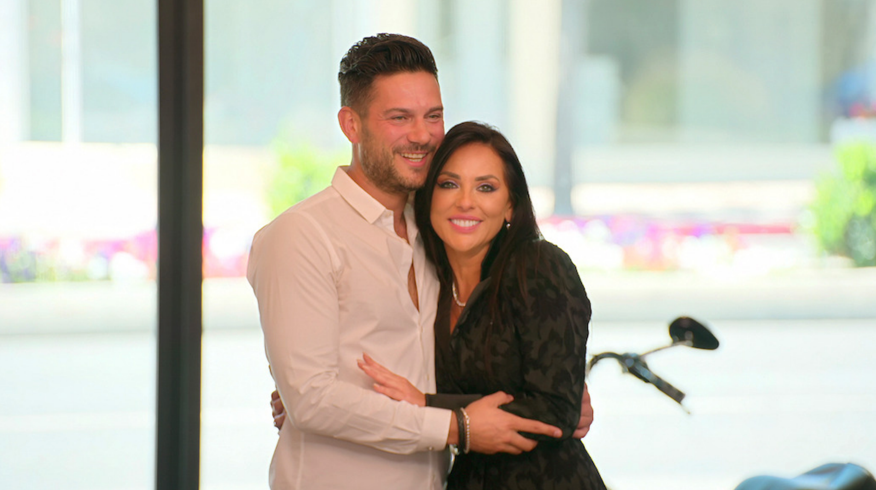 Although Vanessa met Nick shortly after filming for season 4 wrapped, the latter had to move to the United Kingdom while she stayed back in Los Angeles to pursue her career and film season 5. Yet, despite the challenges brought on by a long-distance relationship, the couple remained faithful to each other, and the latter even surprised the real estate agent with a promise ring towards the end of the season.
Shortly after filming for season 5 ended, Vanessa and Nick got engaged, immediately raising questions over the former's return to the series. While many believed that the real estate agent might move to the United Kingdom with her fiance, she soon set the record right by insisting that she wanted to move forward with her career in the United States.
Surprisingly, Vanessa's name remained missing from the list of cast members for season 6, and a source close to the agent said, "Vanessa is stressed about coming back to the show. She'd like to come back, and she'd love to showcase her wedding, but she's heard the same thing as everyone else, that new realtors are going to be coming in." Thus, even though she attended Davina Potratz's Netflix-organized open house event and kept supporting her co-workers on social media, Vanessa eventually left the Oppenheim group, which confirmed her absence from season 6.
Where is Vanessa Villela Now?
Viewers will be interested to know that Vanessa started her real estate journey with The Agency, the Oppenheim Group's rival firm in Los Angeles. Consequently, after leaving the Oppenheim Group shortly after the filming for season 5 ended, she decided to embrace her roots and return to The Agency. Although Vanessa mentioned that the Oppenheim group is exceptionally successful and glamorous, she claimed she always felt like a new hire and could not settle in quickly.
On the other hand, Vanessa described The Agency as her "home" and even explained her decision to return by saying, "I came back because I'm very serious about where I want my real estate career to go. I know that this is where I have to be to succeed in real estate. It felt right, I always missed them. I feel in my heart it's where I belong. The minute I walked in, everyone welcomed me so beautifully."
Nevertheless, despite leaving the Oppenheim Group, Vanessa maintains proper relationships with a few of her former colleagues, including Maya Vander and Christine Quinn. On the other hand, the real estate agent insisted that her departure from the Oppenheim Group was mutual, and she did not leave any bad blood behind. Currently, Vanessa remains in Los Angeles, California, as a Luxury Real Estate Agent with The Agency. Moreover, we are happy to report that she and Nick tied the knot in a beautiful ceremony in September 2022, and we wish them the best for the years to come.
Read More: Why Did Christine Quinn Leave Selling Sunset? Where is She Now?