Since its premiere, Christine Quinn has been a regular fixture on 'Selling Sunset.' While the reality star was known for causing drama between her co-workers, she was the reason behind most fights in the Oppenheim Group. However, despite her confronting nature, Christine was an incredibly successful real estate agent with several multi-million dollar deals under her belt. Thus, it was surprising when she suddenly announced her departure from the series, making fans wonder if the star realtor had left the Oppenheim Group. Well, fret not because we come bearing answers.
Why Did Christine Quinn Leave Selling Sunset?
While Christine has been a regular on the show since season 1, fans know her as the agent who rarely held back and always spoke her mind in front of others. In fact, she did not hesitate to get into shouting matches with the boss, Jason Oppenheim, and she was the reason behind several altercations that rocked the workplace. Yet, things finally reached their limit in season 5 when Christine was accused of bribing clients to keep them away from her co-workers. In one instance, her colleague and co-star, Emma Hernan, came out and openly accused the reality star of paying her client $5000 just to quit working with her.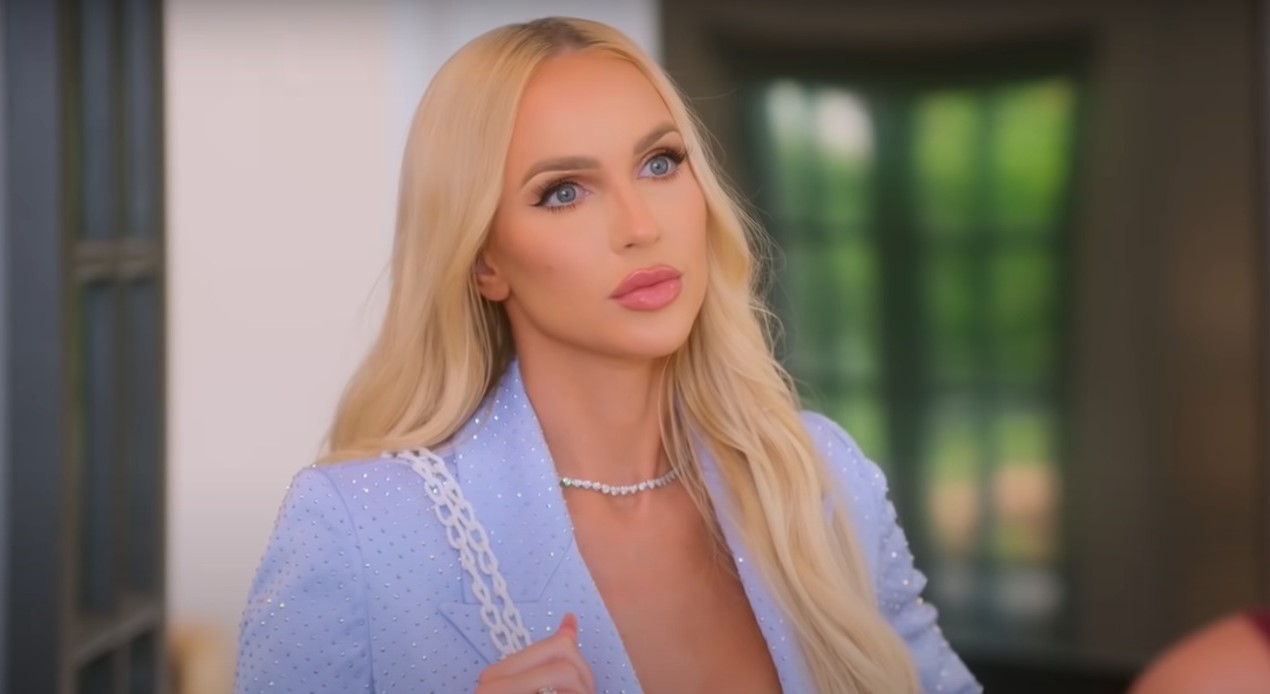 Although Christine immediately refuted and denied such allegations, the office was divided on the matter, and a lack of communication soon led to diminishing sales. On the other hand, we witnessed how new hire Chelsea Lazkani was alienated by several others in the Oppenheim Group just because she built a close connection with Christine. Nevertheless, the issue was never settled as the latter chose to remain absent from her meeting with Jason when he asked her for clarifications.
Eventually, in August 2022, Christine came out and claimed that she would be leaving 'Selling Sunset' and would not appear in season 6. Moreover, she even addressed the bribing accusations in an interview with People Magazine and said, "Accusing someone of a criminal tort is not only defamatory — but you can't afford my lawyers. So it's not a funny thing to say. I would never bribe a client. I've never bribed a client. I don't need to bribe a client because they'll work with me organically."
That said, Christine clarified that the altercation did not affect her departure as she exited the Oppenheim Group to launch a new crypto real estate venture, RealOpen, alongside her husband, Christian Dumontet. She explained her decision to leave the show during the same interview and said, "I terminated my contract when the brokerage launched. I had to make a business decision that was for me, so I had to terminate the contract so I could move it over to my brokerage."
Meanwhile, even though a few of Christine's co-workers claimed they would miss her and wished her well, boss Jason Oppenheim insisted that the reality star chose to exit at the perfect time as the audience was unhappy with her behavior. He also talked about his experience regarding her behavior and said, "If anything, it's provided a breath of fresh air for the office and for the show." On top of it, Jason mentioned that he did not enjoy the high-octane drama as a professional real estate broker and said, "I wasn't happy with the types of issues being brought to my attention. I think it ran its course."
Where is Christine Quinn Now?
Currently, Christine Quinn and her husband, Christian Dumontet, are based out of Los Angeles, where they run their crypto-based real estate firm, Real Open. Although it functions like a traditional real estate agency with registered properties and other agents, it allows clients to use cryptocurrency when purchasing properties. Apart from the real estate business, Christine owns and operates her clothing brand, Xtinequinncloset, which sells accessories and apparel personally curated by the reality star.
Besides, readers would also be glad to know that Christine is a wonderful mother and loves spending time with her toddler, Christian Georges Dumontet. While we are pleased to mention that she is open to mending her relationship with former colleague Chrishell Stause, the reality star appeared on the May 15, 2023, episode of the podcast 'The Skinny Confidential Him & Her,' where she made shocking accusations. On the podcast, Christine alleged that she was made to wear revealing clothing during the filming of 'Selling Sunset,' which made her uncomfortable. She even revealed that the production team often commented on what the women wore.
Christine said, "There were so many times where I would try to convince the girls, 'You're so much better than this. You don't need to be treated this way. You don't need to wear a bra and show your stomach and your boobs. You don't have to do that.'" Nonetheless, readers should take such allegations with a grain of salt as neither Netflix nor the production studios have addressed the issues. Yet, despite such problems, it is terrific to witness Christine's success in her venture, and we wish her the best for the years ahead.
Read More: Why Did Maya Vander Leave Selling Sunset? Where is She Now?