From the moment Chrishell Stause first earned her real estate license and stepped into The Oppenheim Group in 2018, she has honestly faced a lot of personal as well as professional crises. This actually includes her divorce from Justin Hartley, her rivalry with then co-star Christine Quinn, and her failed involvement with boss Jason Oppenheim, as seen in Netflix's 'Selling Sunset.' However, it wasn't until recently (in season 6) that the actress-realtor hinted she could possibly leave everything behind for good — so now, let's just find out the precise details of it all, shall we?
Did Chrishell Stause Leave The Oppenheim Group?
Although there is truth to the point Chrishell felt awkward in the OGroup office following her late 2021 split with Jason, she did continue working under its banner from home until summer 2022. After all, that's when she managed to clear the air with her ex-boyfriend, returned to headquarters, and found things quite normal, or at least as normal as possible considering everyone's history. Though this took a turn once experienced realtor Nicole Young joined the office full-time, especially because she was holding a grudge regarding some credits in a listing from three years prior.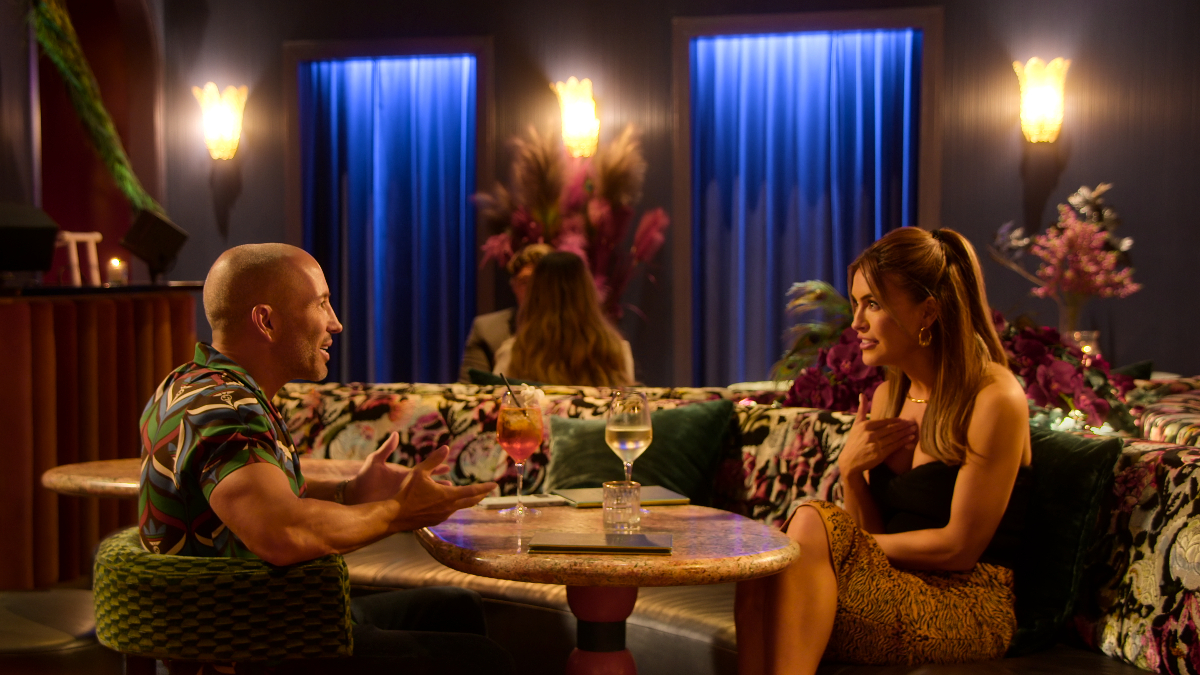 This grudge actually led to cold shoulders, which eventually turned into a confrontation that went way off the rails owing to the use of personal digs as well as swear words at nearly every turn. Thus started a full-blown feud, meaning there was below-the-belt cattiness from both Nicole and Chrishell (towards one another alone) at each ensuing work or private event for months on end. In fact, it culminated in accusations of sheer lies, romantic favoritism, drug use, and much more, only for the duo to realize it wasn't necessary for them to be friends; they could merely co-exist.
Nevertheless, this was not the primary reason Chrishell implied she could explore other options outside of work at The Oppenheim Group — it was actually her intense relationship with G Flip. She'd begun dating the non-binary Australian musician around early 2022, just to quickly be so smitten by them she found herself focusing more on their connection rather than her passion for work. It didn't help that G was equally head over heels, driving the former to wonder what it would be like if she genuinely took a break and tagged along with their partner as they toured their homeland.
"[G] will be gone for almost two whole months," Chrishell said in the final episode of season 6, filmed in late 2022. "So, if I stay here, you know, of course, I can focus on real estate and get a lot of work done… but clearly, I'd rather be together than apart." She then added, "I feel like in life, we're all trying to get it right, you know?… I've been through divorce, breakups, but this is a time in my life where I really feel like I got it right in my relationship… [A] career is something you can always put work into, and it can always be kind of there. Relationships are not like that."
Therefore, when Chrishell's once close friend Mary Fitzgerald opened up to her and outrightly asserted she wasn't being a team player or living up to her expectations, she wholeheartedly agreed. "There are people [here in this office] that are hungry, and I'd be lying if I said that I'm in that same place right now. I'm not," she expressed. "I'm so happy in my relationship… I'm well-fed on other things, so it's hard… I openly admit I'm not giving my end-all-be-all to this office. I'm not. But I am happy." Mary admittedly understood this, so she told the fellow realtor to leave and be with G, following which we do see her walk away.
Regardless, Chrishell is still a Realtor Associate working under The Oppen heim Group's banner for a commission to earn her livelihood, according to the company's official website. It should be noted that her agent profile on Zillow suggests she hasn't sold a single house since September 2021, yet it could just be because of how undeniably bad the market has been over the past few years. We state this because her real estate license continues to be active and valid, plus even her social media platforms suggest she is trying to find a balance between her personal and professional life at the moment.
Read More: Are Chrishell Stause and Emma Hernan Still Friends?