The Oppenheim group returns with 'Selling Sunset' season 6 as we get a sneak peek into the lives of real estate agents. The reality show documents how they balance their personal relationships and professional commitments while making multi-million-dollar sales at the same time. Moreover, season 6 even adds a generous helping of steamy romances and high-octane drama, which adds to the thrill.
Although Nicole Young stepped into the spotlight with her appearance on 'Selling Sunset' season 6, the veteran real estate agent has been an employee of the Oppenheim Group for much longer. However, she has never been able to see eye to eye with Chrishell Stause, and their relationship worsened when the latter began dating Jason Oppenheim. Nicole believed that Chrishell received special treatment for being in a relationship with their boss, and she even accused her of stealing some of her listings. Well, with season 6 now behind us, let's jump in and find out if the two ladies are still friends, shall we?
Nicole and Chrishell's Selling Sunset Journey
Although Nicole got an opportunity to appear in 'Selling Sunset' season 6, she was a real estate agent with the Oppenheimer Group for a long time. In fact, she had an incredible track record for closing on several multi-million dollar properties and was well on her way to the top. On the other hand, Chrishell, a former actress, found tremendous success immediately upon joining the Oppenheimer Group.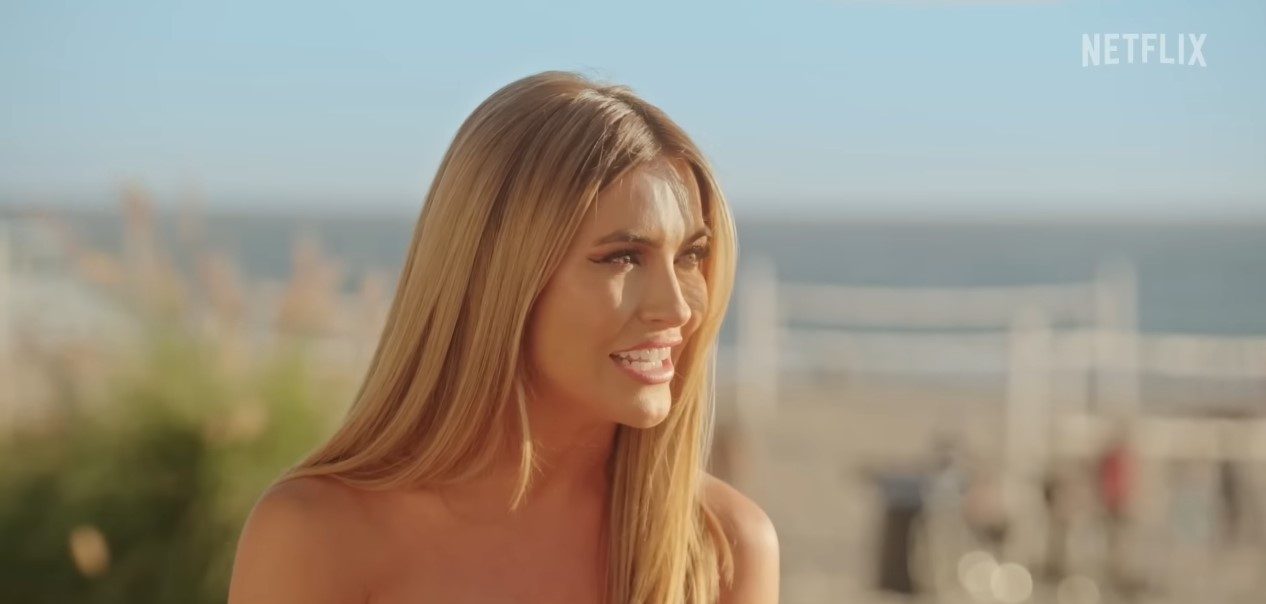 However, while Chrishell's cheerful and exciting personality endeared her to others, the real estate agent was thrust into the spotlight once she began dating Jason Oppenheim. They appeared to be deeply in love, but even though people expected them to last, Jason eventually revealed that he was not ready to have children, which made Chrishell break up with him. In season 6, she was shown to be in a happy and loving relationship with G Flip.
However, Chrishell felt uneasy about facing Jason at work, especially since they did not have a proper one-on-one chat since the breakup. On the other hand, he was dating a 26-year-old German-born French model named Mary-Lou, which made things even more awkward. Still, while Chrishell prepared herself to face Jason and her other colleagues at work, Nicole came out and made her feelings about her co-worker's relationship quite apparent.
Nicole claimed that Chrishell was never in love with Jason but instead used him to get easy clients. Moreover, she blamed him for giving Chrishell some of her clients and claimed she was behind the former actress's sudden success in the real estate industry. Additionally, Nicole seemed to hold a grudge against Chrishell, as they had previously dated Jason.
When Nicole's allegations reached Chrishell's ears, she took offense to it and insisted that her colleague had no idea what she was talking about. She claimed that her love for Jason was genuine, and she never used him to get easy clients or for contacts in the real estate industry. On top of it, the former actress stated that her success was her own doing, and she did not steal anyone's hard work to make it big as a real estate agent.
Naturally, the minor altercation soon became an all-out war, with the office divided on whom to support. Mary Fitzgerald tried to mediate between the two, but whenever Chrishell and Nicole sat down for a chat, they would hurl accusations at each other. In fact, the situation got so bad that Mary was reduced to tears in one instance while pleading for them to settle the matter. Yet, from the looks of it, neither Chrishell nor Nicole was ready to bury the hatchet.
Are Nicole Young and Chrishell Stause Still Friends?
At present, Nicole and Chrishell lead equally successful lives in Los Angeles, California. Besides, while they still work as realtors with the Oppenheim Group, the former has been happily married to her husband, Brandon Young, since 2017, while Chrishell recently tied the knot with her partner, G Flip. Yet, even though both maintain satisfying relationships with most of their co-workers, they rarely feature on each other's social media accounts or interact in public.
In fact, the two did not even pose for photographs together during the premiere of 'Selling Sunset' season 6, and considering the way Nicole and Chrishell ignored a possible patch-up on the show, we can safely assume that they aren't friends. Being co-workers, we are confident that they maintain a certain decorum and are on polite terms with each other.
Read More: Did Vanessa Villela Leave Selling Sunset? Where is She Now?