With Netflix's 'Selling Sunset' getting bigger, brighter, and bitier with each passing season, it honestly comes as no surprise that season 7 has even more drama than ever before. Though if we're being honest, most fans saw some of these plot lines coming from miles away, especially that of Mary-Lou Nurk's issues with her boyfriend Jason Oppenheim's most recent ex Chrishell Stause. This obviously created a lot of awkward moments for not just the trio but in the office itself — so now, if you simply wish to learn more about where they stand today, we've got the details for you.
Jason and Marie-Lou's Journey
It was back in the early summer of 2022 when Jason came across Marie-Lou for the first time while they were both on vacation in Mykonos, Greece, only for them to get involved in no time. This was roughly seven months following the real estate mogul's split from co-star Chrishell Stause, and he only realized he was more than ready to move on the moment he saw the latter. "We were at a restaurant," the European youngster — there is a massive 2-decade age gap between them, but neither care — explained in season 6, "I caught him staring at me. So I was like, yeah, he is cute, actually."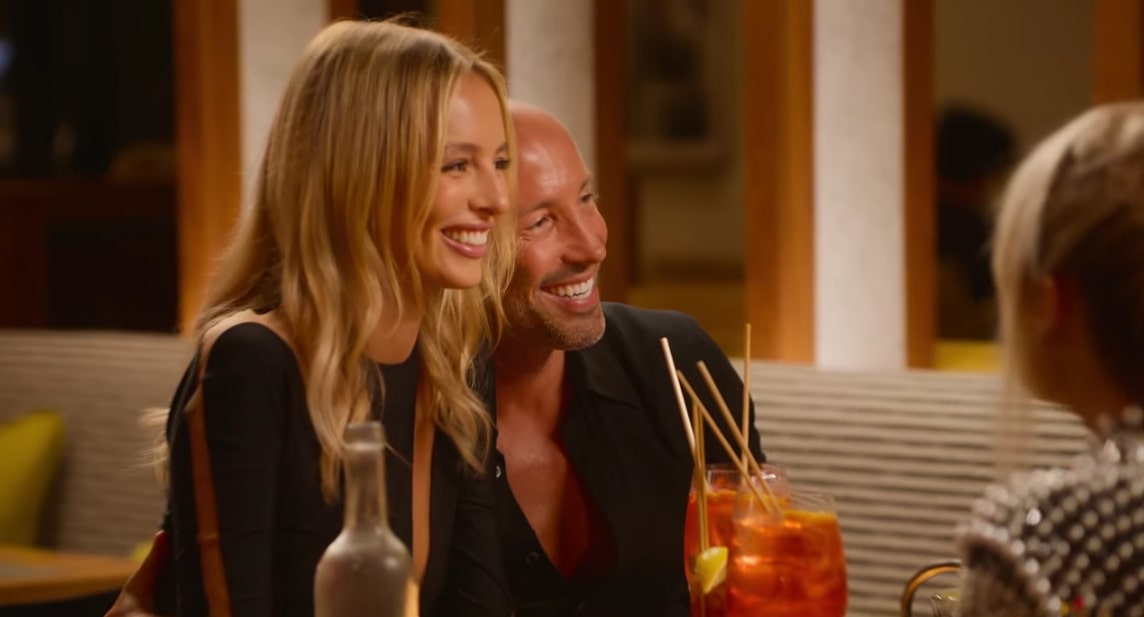 Jason later added, "[It was] certainly infatuation at first sight. I think the love came after I got to know [Marie-Lou] better," shocking everyone with his use of the "L" word considering his history. He'd actually publicly asserted he had no plans of being in a relationship anytime soon mere days before landing in Greece, but then he noticed the Paris-based model and knew he "had to say hi." As for what immediately kept him interested once they got to talking, he said it was the fact "she hadn't seen the show, so she didn't really know who I was or about my relationship with Chrishell."
This is how things began to evolve, and it quickly proceeded to such an extent that Jason took Marie-Lou as his plus one/date/girlfriend to the several public events in the summer of 2022. Around this same time, he candidly told People Magazine that although they're on the same page of merely enjoying one another's company as a couple these days, he was "more open to being a husband than I am a father right now." The then-45-year-old continued, "I like the idea that there's no pressure, or a thought about having to have a child with Lou. So it just makes it easy for us."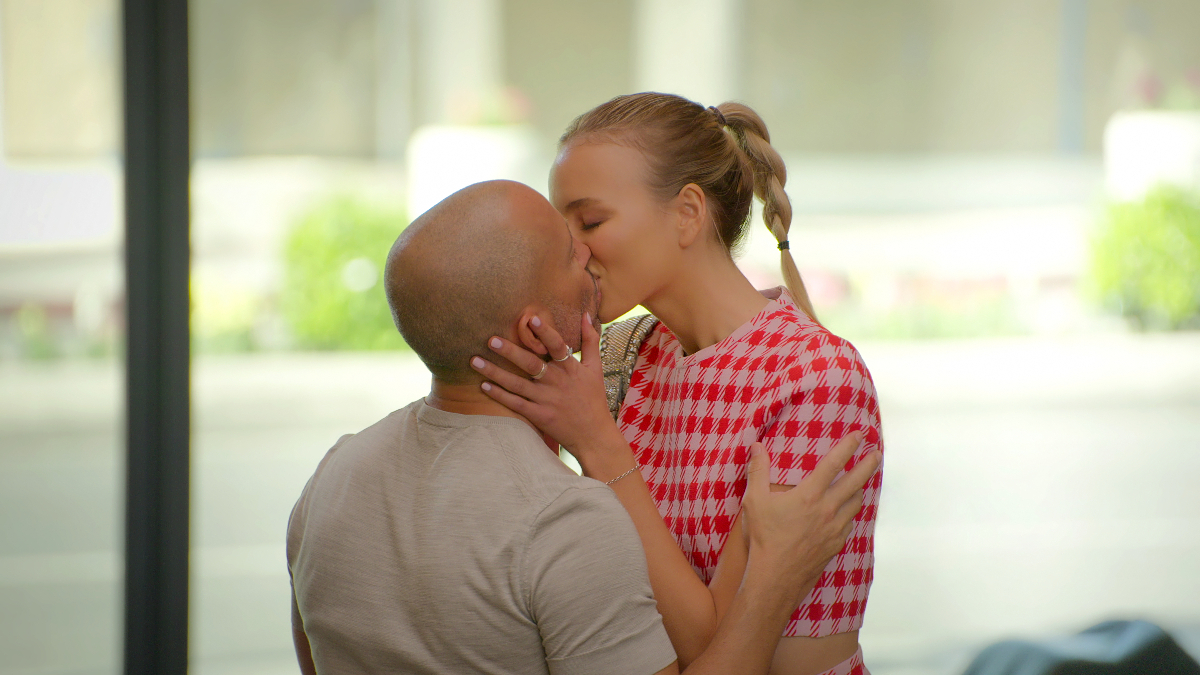 It hence comes as no surprise Jason and Marie-Lou spent the rest of the year dividing their time between Los Angeles, Paris, and a few more vacations to really build on their connection. In other words, they made actual efforts, didn't rush in trying to understand their needs, and essentially ensured they weren't wasting time while having the time of their lives. "I went from like fully single…," Jason told Us Weekly in late 2022, "to being like in a full head over heels, you know, living together a relationship, like, at a snap of a finger" — an unexpected reality he was truly pleased about.
But alas, it gradually started to dwindle as the New Year rolled around as the presence of Chrishell Stause in Jason's life made her feel uncomfortable because she didn't feel welcome by her. The latter did do her best to speak to her on occasion and interact as acquaintances, but she had no interest in making the youngster her friend so it came across in a way deemed negative by her. That's why she even said that maybe there were some feelings still involved, which Chrishell immediately shut down.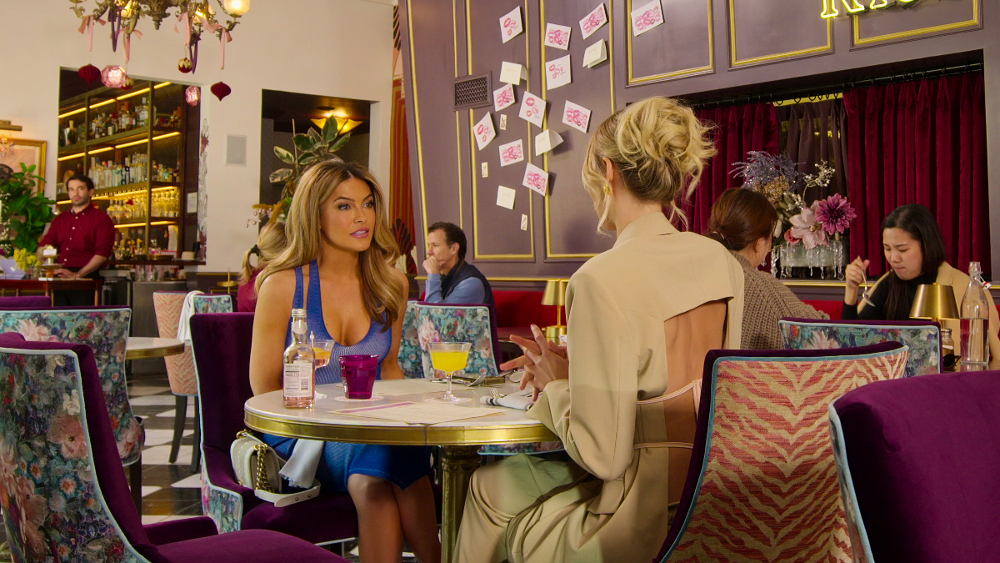 For Jason's sake, Chrishell actually set up a lunch with Marie-Lou to clear the air between them, yet it only led to more misunderstandings and issues than ever before as boundaries got hard to determine, driving the former to walk away. That's when she decided that she was going to do her best to keep her personal and professional life separate as much as possible, which meant skipping a couple of group dinners too for the sake of her mental health. Yet, in the end, the duo was able to stay cordial at the new office's launch party, making Jason feel a lot better because both the women obviously mean a lot to him.
Are Jason and Marie-Lou Still Together?
Well, no. Even though Jason and Marie-Lou spent an incredible 10 months together, they simply couldn't make their romance last and ended up parting ways before the summer of 2023. "While we still love and care about each other very much the distance between us has proven to be too great a challenge to overcome," the broker candidly penned on his Instagram Stories on May 30 alongside a cozy photo of them staring off into the sunset. "We remain close friends and continue to talk often and support each other and we want the very best for one another. "We thank everyone for their support throughout our relationship."
After all, the 25-year old had moved back to France because her "job, friends, and family" were all there, and it just wasn't feasible for them anymore. And well, the duo wasn't kidding when they said they remain close friends because the broker and the model still continue to stay connected on social media, where they often even leave cheeky comments on one another's post. Plus, the fact neither has deleted posts from when they were together is also a clear indication they ended on good terms.