As a reality series we can only describe as equal parts fierce, heartwarming, as well as catty, Netflix's 'Selling Sunset' honestly just gets bigger, brighter, and bitier with each passing iteration. That's because it revolves around the ambitious and driven realtors of The Oppenheim Group as they navigate their professional projects while also focusing on each aspect of their personal life. Amongst them is thus, of course, the agency's President Jason Oppenheim — so now, if you simply wish to learn more about his most recent romantic connection, we've got the details for you.
Jason and Marie-Lou's Journey
It was in the early summer of 2022 when Jason met Marie-Lou Nuerk for the first time while they were both on vacation in Mykonos, only for them to go from strangers to much more in no time. The truth is this was roughly seven months following the real estate mogul's split from co-star Chrishell Stause, and he realized he was more than ready to move on the moment he saw the latter. "We were at a restaurant," the European youngster — there is a 20-year age gap between them — explained in season 6, "I caught him staring at me. So I was like, yeah, he is cute, actually."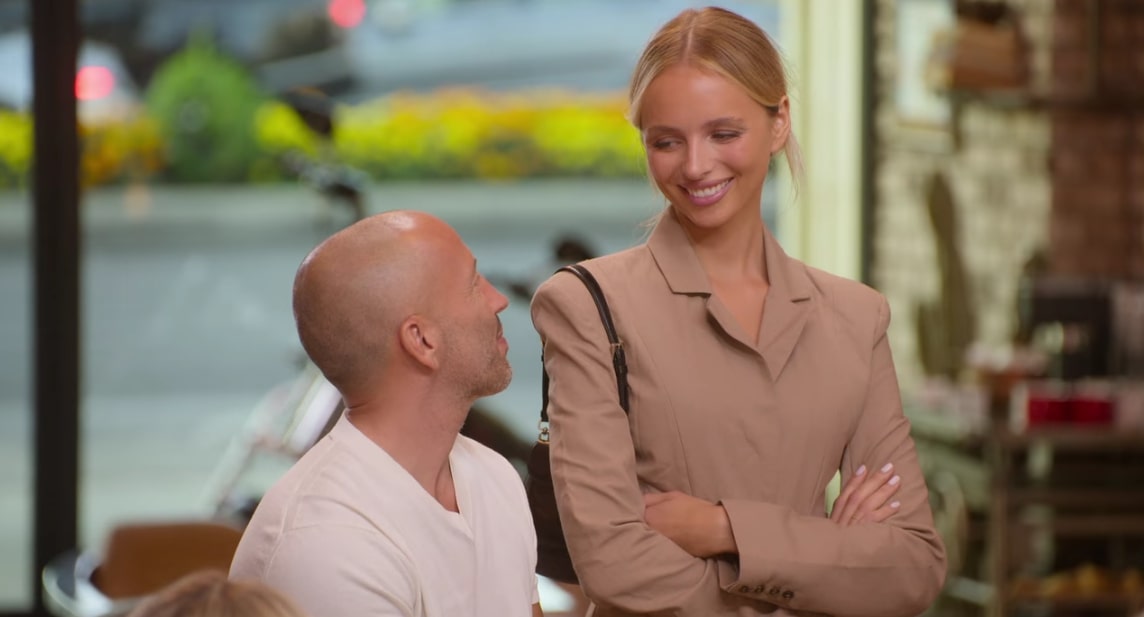 Jason later added, "[It was] certainly infatuation at first sight. I think the love came after I got to know [Marie-Lou] better," shocking everyone with his use of the "L" word considering his history. He'd actually publicly asserted he had no plans of being in a relationship anytime soon mere days before landing in Greece, but then he noticed the Paris-based model and knew he "had to say hi." As for what immediately kept him interested once they got to talking, he said it was the fact "she hadn't seen the show, so she didn't really know who I was or about my relationship with Chrishell."
This is how things began to evolve, and it quickly proceeded to such an extent that Jason took Marie-Lou as his plus one/date/girlfriend to the premiere of Netflix's 'Day Shift' on August 10, 2022. The same month, he candidly told People Magazine that although they're on the same page of merely enjoying one another's company as a couple these days, he was "more open to being a husband than I am a father right now." The then-45-year-old continued, "I like the idea that there's no pressure, or a thought about having to have a child with Lou. So it just makes it easy for us."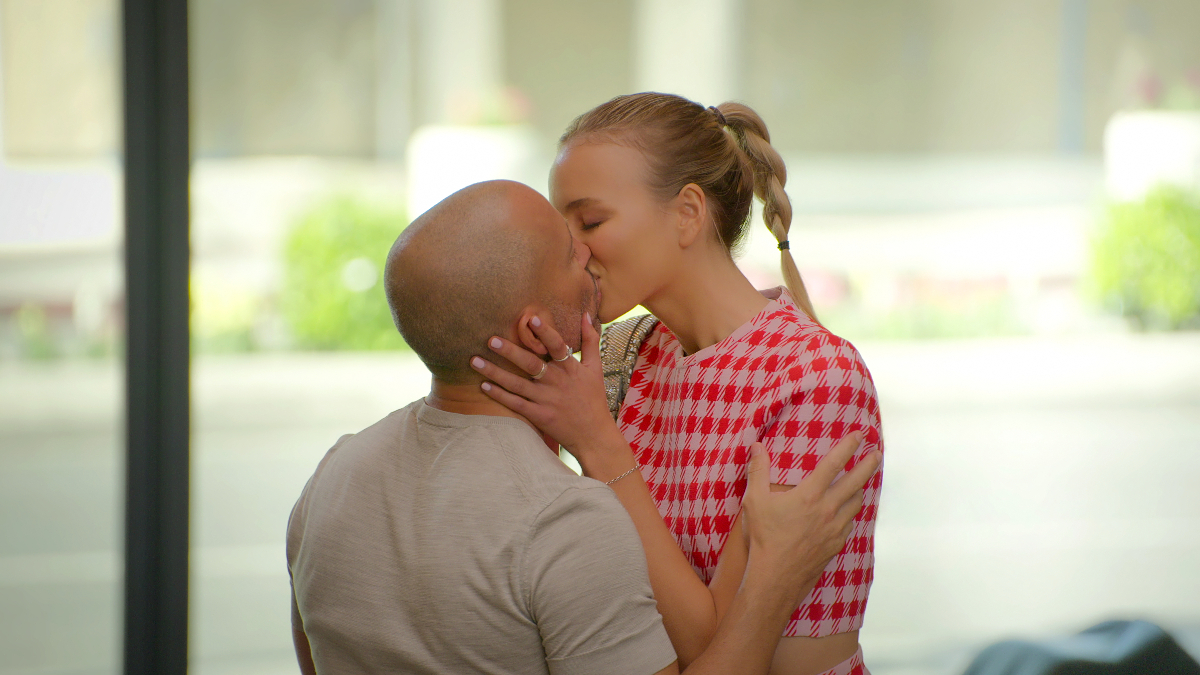 It hence comes as no surprise Jason and Marie-Lou spent the rest of the summer dividing their time between Los Angeles, Paris, and a few more vacations to really build on their connection. In other words, they made actual efforts to get to know each other, didn't rush in trying to understand their needs, and essentially ensured they weren't wasting time while having the time of their lives. "I went from like fully single…," Jason told Us Weekly in late 2022, "to being like in a full head over heels, you know, living together relationship, like, at a snap of a finger" — an unexpected reality he was truly pleased about.
Are Jason and Marie-Lou Still Together?
Of course! From what we can tell, Jason and Marie-Lou are not only still romantically involved, but they're also stronger, healthier, happier, and more in love today than ever before. In fact, a close source recently told ET that the former has "never felt more serious about anyone" than he does for the 25-year-old model, and he is thus seriously considering marriage. "He has never considered marriage in a real way before, and now he is," the source said. "That conversation is still very down the line, but he's happy with Marie-Lou," especially since they're on the same page. "They are so aligned with their goals. It's the real deal and they're so doing well."
Yes, physical distance and the fact Jason is a renowned public figure have occasionally caused issues between him and Marie-Lou, yet they've managed to make things work thanks to open communication. "I have a lot less privacy," the latter, who now splits her time between Los Angeles and Paris, once said. "Because as with anything, there are not only positives but also negatives to being in the public eye — be it on social media, in the press, or on TV — you just get judged a lot quicker and more often. But you have to be true to yourself and never compare yourself to others. There are always prettier, smarter, or more successful people… [but] I like myself just the way I am."
Read More: Are Heather Rae and Tarek El Mousa Still Together?