Netflix's 'Outer Banks' is a teen adventure mystery drama series about a group of young adults and their search for the legendary treasure of the shipwrecked Royal Merchant. The setting of the story is the eponymous barrier islands off the coast of North Carolina, USA, where drastic economic disparity has created two distinctive communities, the wealthy summer vacationers and inhabitants of Figure Eight, known as the Kooks, and the working-class locals of the Cut, known as the Pogues. John B (Chase Stokes) is a young adult Pogue who has grown up learning everything about the Royal Merchant from his father, Big John (Charles Halford), who mysteriously disappeared several months earlier.
After a devastating hurricane, John and his friends discover his father's compass on a sunken boat. This sets them off on a grand adventure full of perils and unsettling revelations. John and his friends discover that Ward Cameron (Charles Esten), John's one-time employer and the father of his girlfriend Sarah (Madelyn Cline), is behind his father's apparent demise. Ward takes the gold and sends it to his home in Nassau, Bahamas. He also places the blame for Sheriff Peterkin's murder on John. At the end of season 1, John and Sarah find themselves on a board bound for Nassau. If you are wondering whether John survives season 2 of 'Outer Banks,' we got you covered.
Is John B Dead in Outer Banks Season 2?
No, John B isn't dead in 'Outer Banks' season 2. However, he does come close to dying several times. At the start of the second season, everyone in Outer Banks, including their friends and Sarah's family, thinks they are dead. John and Sarah first contact their friends to let them know that they are alright. Later Ward and Rafe (Drew Starkey) find out that they are alive when John and Sarah try to take back the gold with the help of some locals. Rafe tries to shoot John but hits Sarah instead. Although they lose the gold again, Sarah survives, and they decide to return to the US.
They reunite with JJ (Rudy Pankow), Pope (Jonathan Daviss), and Kiara (Madison Bailey) in Charleston. Before John can be exonerated, he is caught and sent to jail, where a fellow inmate nearly kills him. Ultimately, John proves his innocence with the evidence taken from Carla Limbrey (Elizabeth Mitchell). Ward then seemingly kills himself after taking the blame for his son's actions. This causes some friction between John and Sarah, but it ultimately gets resolved as the friends search for the Cross of Saint Domingo, which was also on the Royal Merchant along with the gold at the time of its sinking.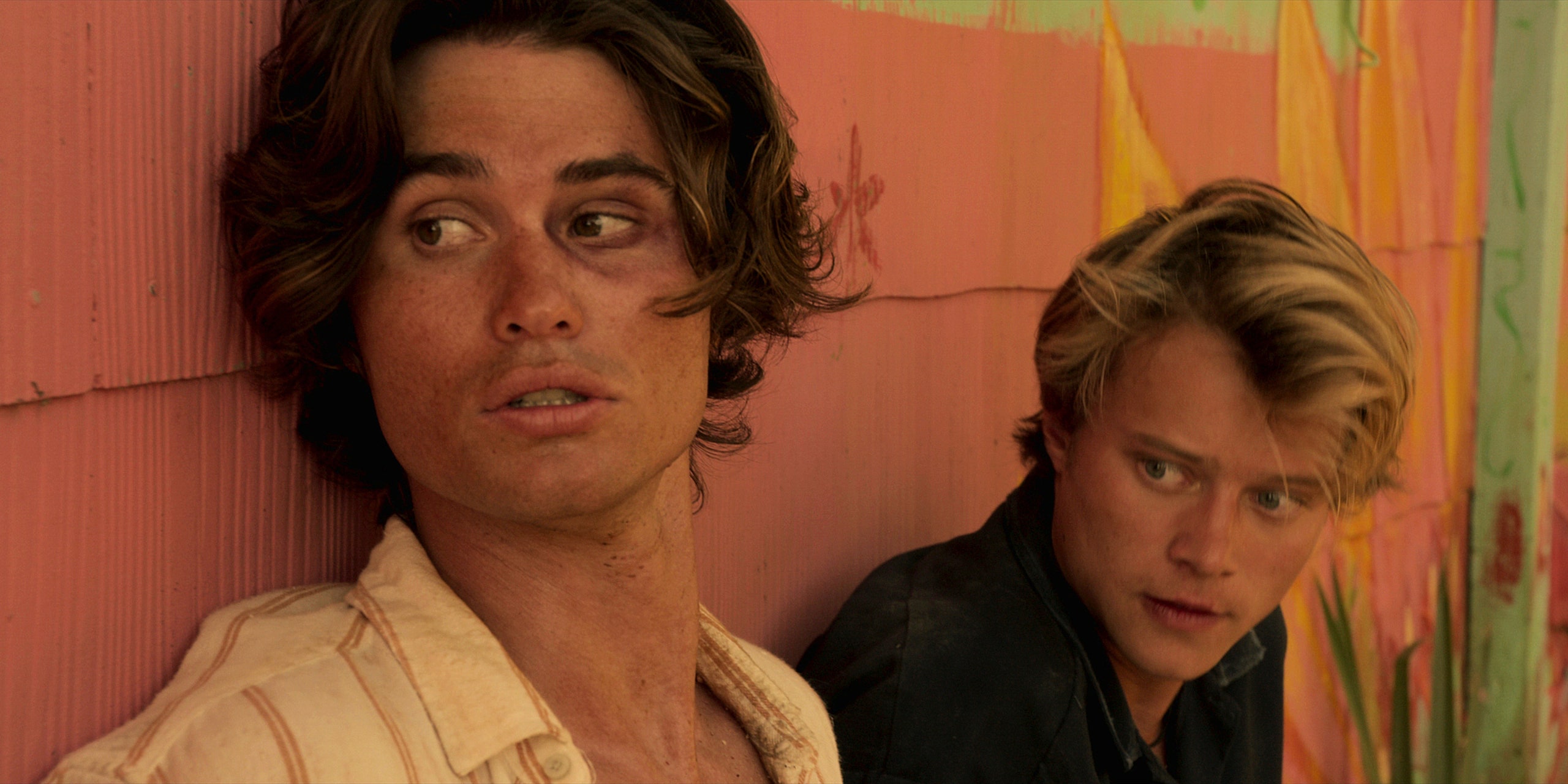 John, Pope, and their friends find the Cross, but once more, the Cameron family takes something away from them. Furthermore, they (the Cameron family) drug Sarah and puts her on a ship bound for a private island. While trying to rescue Sarah, John discovers Ward is alive. His former employer faked his death to absolve Rafe from his crimes. Ward even tries to kill his own daughter as he knows that she will later speak to the authorities. John intervenes, and after a brief struggle, he gets Ward in the same position that the latter had Big John. However, instead of killing him, he shows the older man mercy.
Although John manages to rescue Sarah, his friends fail to get the Cross. They eventually end up on a seemingly deserted Caribbean island. They promise each other that it is far from over, and they will continue to look for the gold and the Cross. Unbeknownst to John, his father, who is revealed to be alive, makes a deal with Limbrey. He will give her the location of the Garment of the Savior in exchange for her helping John.