In the fantastical realm where creativity meets craftsmanship, Syfy's 'Face Off' is an exhilarating reality television game show. Each episode unfolds with a series of challenges, pushing the boundaries of imagination, where these artists bring the unimaginable to life. Hosted by McKenzie Westmore, renowned for her role as Sheridan Crane in the iconic soap opera 'Passions,' a distinguished member of the illustrious Westmore family of makeup artists, adds her own touch of magic to the mix.
Premiered on January 14, 2014, season 6 of the show soared to new heights of creativity and innovation, captivating audiences with its spellbinding mix of talent, imagination, and artistic prowess. Beyond the confines of the competition stage, fans must be craving a peek into the lives of these makeup artists after the spotlight dimmed, wondering what they're up to when they aren't crafting mythical beings and fantastical creatures on the screen.
Rashaad Santiago is Now a Director
Born and raised in the Bronx, New York, Rashaad Santiago fueled by his father's unwavering support, tackled challenges through his incredible artwork and went on to win season 6. As a self-taught makeup artist, he excelled in sculpting and molding and wanted to open his own effect shop. After the show, Rashaad has not only carved a niche for himself but also brought his artistic brilliance to the big screen.
He has lent his expertise to a multitude of projects, which claimed many international nominations and awards, leaving his mark as a special makeup effects artist. His work can be witnessed in 'River Beauty,' 'The Knightmare' series, 'Omniboat: A Fast Boat Fantasia' as a makeup artist and costume designer. In 'The Despaired' and 'Kaboos', he not only contributed as a costume designer but also stepped into the realm of acting.
But Rashaad's artistic journey took a bold turn as he stepped into the director's chair, crafting spine-chilling narratives in 'Terror from Beyond Beyond' and 'Beast of the Water.' This multi-talented artist is not alone in his creative endeavors. His life partner, Kassandra Jackson, shares his passion for makeup artistry, creating a power duo that continues to inspire and leave an indelible mark on the world of cinema. Together they have embarked on a groundbreaking venture named 'Director's Week,' an initiative to give opportunity, invite aspiring artists who harbor dreams of making their mark in the realm of directing.
In addition, Rashaad has taken his passion for the world of filmmaking a step further by establishing a studio bearing his name. His influence extends beyond the physical realm of the studio as embraced the digital life, diving into the world of podcasts which delves into the stories of special makeup effects, the art of directing, and the behind-the-scenes magic that brings films to life.
George Schminky is Now an Instructor
Born and raised in Puerto Rico, George Schminky discovered his passion for makeup at 12, self-taught and relentless, he honed his skills through books and practice. Under the spotlight of competition, George's unyielding spirit and pursuit of perfection led him to claim the prestigious title of first runner-up. But his story didn't end there; it was just the beginning of a dazzling adventure. Post-show, George's artistic prowess painted the canvas of numerous productions as a special effect artist such as 'The Night Before Christmas,' 'Wake-Up Juice,' 'Host House,' 'Fist 2 Fist 2: Weapon of Choice.'
Not content with just leaving his mark in the realm of special effects, George delved into the world of teaching. His passion for sharing the secrets of his craft led him to establish Schminsky FX, a haven where creativity knows no bounds and where budding talents find their wings. He also co-owns Pandora Fx with one of his cast members Margaret Caragan.
Today, George stands tall as a renowned makeup artist and instructor, his name whispered in awe across the industry. While his artistic brilliance shines brightly for all to see, his personal life remains veiled. While the digital realm is flooded with glimpses into the lives of others, George has taken a different path. He's stepped away from the social media spotlight, away from any distractions, just focusing on his carrier
Tyler Green is the Owner of a Studio Today
Tyler Green's journey from Litchfield, Connecticut, to becoming a renowned SFX makeup artist cum Instructor and successful entrepreneur is nothing short of inspiring. At the age of 7, he showcased his potential by crafting imaginative creations using simple materials like tape and cardboard. At the young age of 20, Tyler was hired by Living Skin, a reputable upstate New York-based company specializing in silicone prosthetics for amputees. This early opportunity allowed him to showcase his talent and led him to win the show in third position.
Post-show, Tyler transitioned seamlessly into the role of a dedicated SFX Make-Up Artist/Instructor, sharing his expertise and knowledge with aspiring artists. His notable works include 'Point Society,' 'Mer: Story of Me' and 'Resistance,' 'Final Thesis.' His talent further shone in the anthology film 'Tales from the Other Side,' where he served as the key special effects makeup artist for the segment titled 'Crystal Ball.' In 2023, Tyler served as the SFX Makeup Consultant for the highly anticipated project, 'Quid Games.'
His innate talent led him to establish Creative Genius LLC. In addition to his, Tyler continued to expand his creative empire and ventured into the world of entrepreneurship, introducing unique gaming boxes like Dino Kidz Box and Monster Kidz Box, capturing the imaginations of children and parents alike. His passion also led him to collaborate with a haunted house in Connecticut, 'The Forsaken Lands Outdoor Haunted Attraction,' where his meticulously crafted props, brought nightmares to life.
Further cementing his legacy, Tyler established his own studio, the Tyler Green FX Studio. His ingenuity reached new heights with the development of the Wonderband System, a sophisticated intelligent concept designed for gripping items, revolutionizing various industries in the process. In a significant milestone, Tyler was honored in Connecticut Magazine's prestigious "40 under 40" list of the most influential people of 2021.
In August 2023, Tyler's personal life took a beautiful turn as he got engaged to Anthony Videira, a talented photographer. Their union was not just a celebration of love but also a merging of creative souls, promising a future filled with artistic collaborations and boundless inspiration.
Margaret Caragan is Now an Entrepreneur
Margaret Caragan, a creative force behind Pandora FX, a thriving venture in the heart of the Bay Area has a Bachelor's degree in Sculpture from the esteemed Academy of Art College. Although she was eliminated early in the show, her hard work and resilience paid off, off-screen.
After the show, Margaret left an indelible mark in the industry with her incredible special effect work, showcased in renowned projects such as 'Sinphony,' 'ZTV: Sympathy for the Devil,' and the captivating 'Belichka Bar Campaign Story.' Her creative expertise also graced productions like 'All Eyes on Me,' 'Animation Outlaws,' and 'The Unexpected.' These projects serve as a testament to her innovative approach and unparalleled skills in the realm of special effects.
Margaret's professional journey is intertwined with her business partner and co-cast member, George Schminky, at Pandora FX. Margaret is not just a talented artist but also a loving wife to Tony Aldrich, who shares her passion for special effect makeup artistry. Together, they have a son named Rurik. Despite her professional achievements, Margaret is currently facing a personal battle with cancer, demonstrating unparalleled courage and resilience. Throughout her challenging journey, her dedication to her craft has not wavered, inspiring those around her with her unwavering determination.
Bethany Serpico is Now a Freelance Special Effect Artist
Bethany Serpico's journey in the world of makeup artistry began in an unexpected manner. Originally a video game designer, she discovered her passion for sculpting creatures featured in her games, leading her to pursue a career in makeup. Influenced by historical figures, anatomy, and nature, Bethany's unique designs quickly garnered attention, catapulting her into the industry. Although she didn't claim victory in the show, her innovative designs and unwavering passion left a lasting mark.
With a fiery and competitive spirit, Bethany made her mark as a makeup artist, contributing to various film and television projects. Her impressive portfolio includes notable works such as 'Rustin,' 'Knock at the Cabin,' and 'Hustle,' where her creativity shone brightly. Alongside her freelancing ventures, Bethany showcased her talent on shows like 'We Own This City' and 'Mare of Easttown,' leaving an indelible mark on the entertainment world. In addition to a remarkable career, Bethany collaborated with Tyler Green in Wonder Band Systems, showcasing her versatility in the makeup industry. With each project, Bethany continues to redefine boundaries, proving that her nontraditional beginnings only serve to enhance her artistic brilliance.
Daniel Phillips is Now a Global Makeup Artist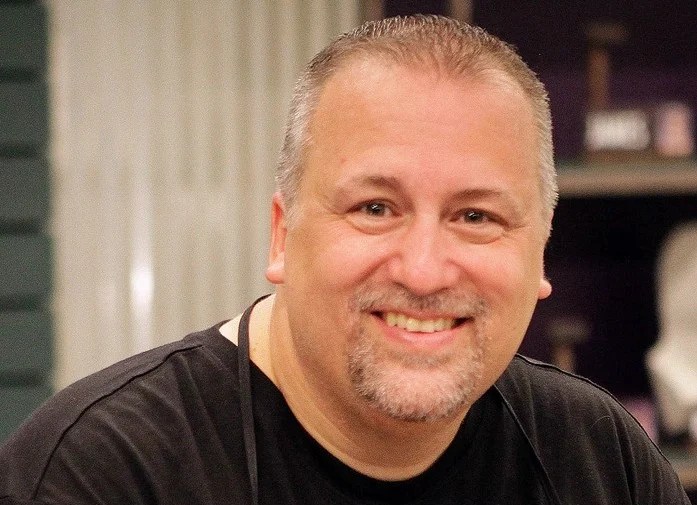 Daniel Phillips, a celebrated makeup special effects artist, emerged from humble beginnings, inspired by the unwavering support of his parents. Establishing his own SFX Company, Daniel honed his skills in prosthetic work, crafting extraordinary pieces that caught the eye of the industry. Through the show, he gained the popularity he needed for his professional life to grow. After the show, Daniel's talent reached a global audience through his work on iconic productions like 'The Hobbit Trilogy' and 'Oz The Great And Powerful,' and many more showcasing his exceptional abilities as a makeup artist.
His creative genius also found a home with 'Fantasticon', further solidifying his reputation as a world-renowned artist in the field. In his pursuit of excellence, Daniel remains focused on his craft, owns a studio of his own, and runs the business digitally through its website and a proficient team, channeling his energy into his career. He is successfully married and a father of two. With a successful career that spans continents, Daniel continues to leave a remarkable imprint in the world of makeup special effects.
Tess Laeh is Now Working with Z-Nation
Tess Laeh, with a flirty personality and dynamic edge, captivated audiences both on and off-screen. Tess was relentless in her pursuit of excellence, aiming to create seamless and stunning makeup that impressed judges and helped her gain the vote of the audience. Post-show, the determined makeup artist known for her work on films like 'The Tomorrow War' and 'The Conjuring: The Devil Made Me Do It,' and many more, Tess, is currently working as a makeup artist on Z Nation. She also has experience in mannequin making at Fusion Specialties. With her tenacity and talent, Tess is unstoppable on her journey to success. In 2023, Tess tied the knot with fellow makeup artist Logan Tobia, marking a new chapter in her life.
Tanner White is Now a Celebrated Special Effects Artist
Before the thrilling adventure on Face Off, LA-based Tanner White was already a promising talent in the special effects industry. His passion for the craft was nurtured by his father's influence. He specialized in creating realistic battle scenes and crime scenarios, assisting military and police training facilities in their vital simulations. His career soared to new heights after the show. His ability to thrive under pressure, coupled with his innovative approach, captured the attention of the audience and judges alike.
After an incredible journey on the show, Tanner emerged as a seasoned and celebrated special effects artist. He has left his mark on several high-profile projects, including the critically acclaimed 'Ghostbusters: Afterlife.' His artistic touch also graced 'Those Who Wish Me Dead' as well as 'Babylon,' starring Margot Robbie. Alongside his partner, Tricia Heal, another skilled special effects artist, Tanner embarked on various projects, leaving his artistic mark wherever he went.
Matt Silva is The Owner of Blue Whale Studio Today
Atlanta-based Matt Silva, a renowned makeup artist for his work on blockbuster hits like 'The Walking Dead', 'Big Momma's House' 3, and 'Zombie Land' competed on the show and the audience found his journey quite entertaining. Post Show, his expertise with encapsulated silicone, foam latex, and prosthetic transfer techniques has made him a sought-after talent in the industry. Beyond his professional accomplishments, Matthew has a passion for teaching. He finds joy in imparting his knowledge to young aspiring artists, shaping the future of special effects.
Matt's creative journey extends to his studio, aptly named Blue Whale Studio, where he continues to push the boundaries of special effects craftsmanship. He is now known for his exceptional work on films like 'Black Panther,' 'Allegiant,' and 'Guardians of the Galaxy Vol. 2', and also for his commitment to shaping the future of the craft through education and innovation.
Couple Niko Gonzalez and Cat Paschen Now own DYAD Make-up & FX Studio
In the vibrant world of special effects makeup, Niko Gonzalez and Cat Paschen shine as a power couple, both driven by unwavering determination and artistic passion. Hailing from San German, Puerto Rico, Niko's journey began in Los Angeles, where he honed his skills at Make-Up Designory's Master Make-up Artistry Program. Meanwhile, Cat Paschen, after earning her BA in communications studies, carved her path at MAC cosmetics and furthered her education at Make-Up Designory.
After the show, they now co-own DYAD Make-up & FX Studio, a testament to their shared dreams and artistic prowess. Cat and Niko have made their mark in the industry with notable works such as 'Koreatown Ghost Story' and 'Delusion: Lies Within – VR.' Cat's attention to detail shines in films like 'Checkmate,' while Niko's versatility is evident in projects like 'The Sound of Fear.' Their story resonates with ambition, love, and the unwavering pursuit of their craft, making them a force to be reckoned with in the world of special effects makeup.
Corinne Foster is Now the Co-owner of Synapse FX
Corinne Foster's journey to mastery began at a young age, traversing continents and immersing herself in various trade programs. Through sheer determination and passion, she honed her techniques, eventually becoming a respected professional makeup in the entertainment industry. After her appearance in the show, Corinne's name became synonymous with exceptional work, leaving her mark on blockbuster films like 'Ad Astra,' 'Fast & Furious Presents: Hobbs & Shaw,' and 'Pokémon: Detective Pikachu'.
As the co-owner of Synapse FX and the Makeup FX Department Head for Z-Nation, Corinne continues to shape the industry with her creativity and expertise. Adding a new chapter to her life, Corinne, alongside her husband Josh Foster, welcomed their daughter Dahlia in 2023. With a flourishing family and a career that continues to ascend, Corinne is the embodiment of talent, resilience, and the unwavering pursuit of excellence.
Chloe Sens is Now a Member of the IATSE Union
Chloe Sens' artistic journey began in the heart of Austin, Texas, surrounded by a family of skilled artists who nurtured her talents. With a scholarship from Cinema Makeup School, Chloe honed her craft and worked with industry giants like Disney, Marvel, and Gucci. Face Off became her canvas for transformation and took her career to new heights despite her limited experience. Her fresh ideas, immense talent, and unwavering determination captured the judges' attention. Post-competition, Chloe became a member of Local 706 Journeyman IATSE, making significant strides in the industry.
She also showcased her exceptional makeup artistry in a wide range of projects, including 'Guardians of the Galaxy,' 'Hunters,' 'The Orville,' 'Breaking the Loop,' 'Cheaper by the Dozen,' 'Space Jam: A New Legacy,' 'Solos,' and many more. She contributed her skills to the music world in 'Coldplay: Higher Power' and 'Pink: All I Know So Far,' leaving an unforgettable mark with her expertise and creativity. Love also found its way into her life, as she embarked on a three-year romance with fellow IATSE member Lawrence Mercado. Their love story blossomed, culminating in an engagement in early 2023, marking a new chapter in Chloe's artistic and personal journey.
Graham Schofield is Now a Professional Prop Maker Working in Films
Graham Schofield, a makeup artist with a scientific edge, found his passion for the craft by blending artistry with chemistry. His expertise in the mechanics of makeup and special effects made him a standout instructor at the EI School of Professional Makeup. Armed with his knowledge, Graham confidently entered the competition, aiming to outshine his competitors with his scientific approach.
Post-competition, Graham emerged as a professional special makeup effects artist in Los Angeles. Venturing into mask-making using his unique skills, he expanded his horizons and became a Real Hollywood prop maker, creating masks and toys. His portfolio includes notable projects such as 'Star Trek Beyond', 'Sorry to Bother You,' 'Untraceable,' 'The Resort,' 'VooDoo,' and many more. His expertise also graced the TV series 'Fight of the Living Dead' and various short films, solidifying his reputation as a skilled artist in the industry.
Daran Holt Now Sells Monster Busts and Sculptures Online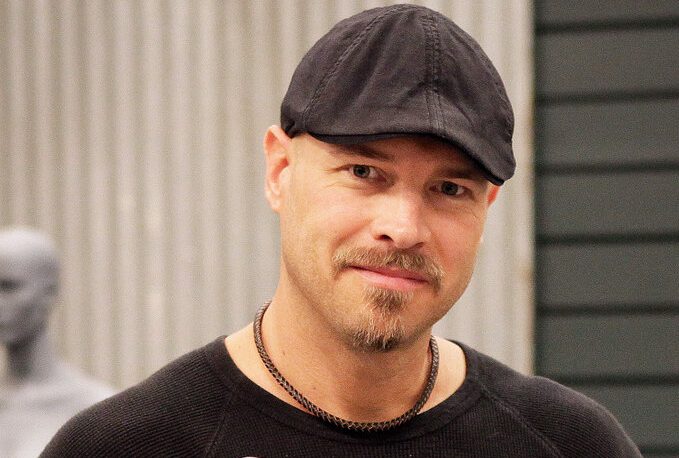 Darren Holt, hailing from Kansas City, embarked on his makeup journey at the young age of 16, immersing himself in the world of special effects through commercial haunted houses. He honed his skills in makeup application and acting. After graduating from the renowned Tom Savini Special Effects Makeup Program in 2010, Daran made a significant mark in the entertainment industry. Daran's journey on the show further solidified his reputation as a standout artist, earning him recognition and admiration within the industry and among fans of the show.
After the show ended, Darren contributed his expertise to notable projects such as 'Frankenstein', showcasing his talent in the makeup department, and worked alongside talents like Mark Gantt and Kathleen Gati in the TV series 'Lifeline.' Beyond his on-screen achievements, Daran's creative spirit led him to establish his own business, where he crafts and sells his intricately detailed monster busts and sculptures online under the name of Efxlife Designs. His inspiring motto, "If you want something you have never had, you must be willing to do something you have never done," continues to drive his artistic endeavors.
Read More: Face Off Season 5: Where Are the Makeup Artists Now?