'Flip that Romance' is a romantic comedy that follows the lives of house flippers, Jules Briggs, and Lance Waddell from Bedford. Jules and Lance are old friends. No, enemies. Wait, ex-lovers? Well, it's complicated. In an attempt to improve her branding and pursue house flipping full time, Jules lands at an auction for the left half of Holland Ave Duplex, where she bumps into her former partner/ex, Lance. Although Jules gets the house, she is in shock after she learns that Lance already owns the right half of the duplex!
To up the stakes, a presenter for Innovative Designs approaches them and offers a magazine feature for the winner. It's not just a job anymore, it's a Duplex Duel. A competitive Jules and a laid-back Lance try to win the competition, while also dealing with the unresolved issues from their past. Soon the arguments turn into flirting and things go smoothly until they don't. Will the flirting make way for romance, or will the competition affect their relationship?
A Mark Jean directorial, the sweet and sour tale of love has been lauded for its chemisty and the aesthetic interior designs. In case you are wondering: "Where was Flip That Romance filmed?" We have got your back.
Flip That Romance Filming Locations
'Flip that Romance' is a part of Hallmark's Spring Fever line-up. Therefore, the location scouts were looking for a site that would complement the vibe of spring. And just like several other Hallmark flicks, Canada was chosen as a backdrop for this romantic tale. The film was extensively shot in Vancouver and across British Columbia from January 17, 2019, to February 6, 2019. Here are the specific filming locations.
Sidney, British Columbia
'Flip That Romance' was filmed in a sea-side town, Sidney. It is a breezy town on Vancouver Island, British Columbia, which gets its name from one of the Gulf Islands, Sidney Island.
When Jules and Lance are not butting heads at the Duplex, Jules likes to spend her time with either her girlfriend Teri or her best friend Kenny, and her go-to cafe is Kat's Cafe.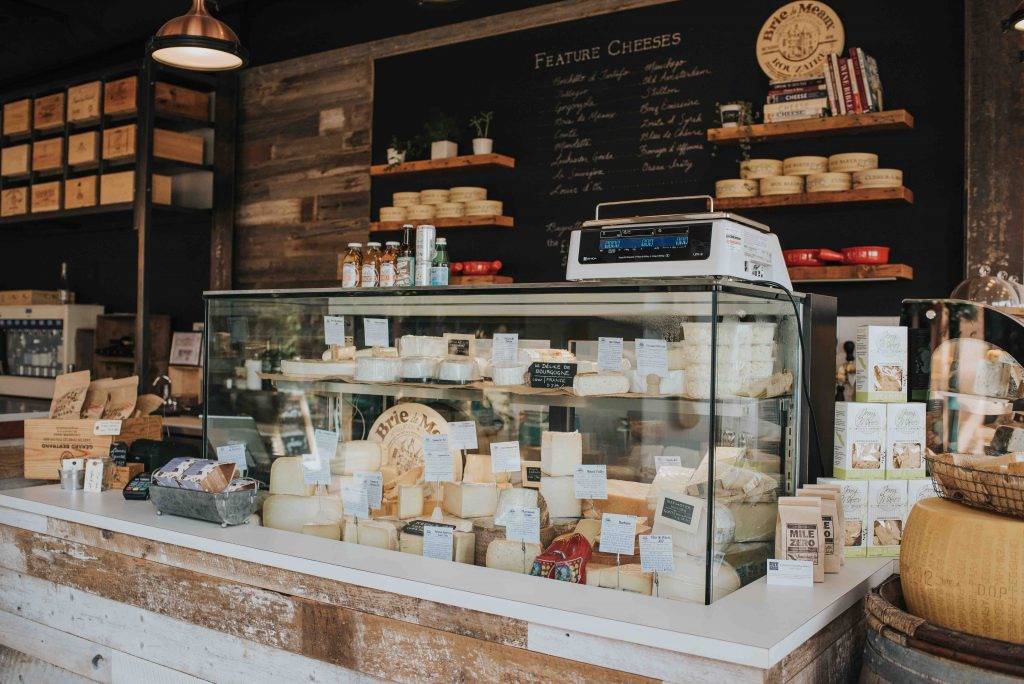 Well, the production unit chose a famous fromagerie and wine bar called The Farmer's Daughter and transformed it into Kat's Cafe. Here's a behind the scene picture of the Kat's Café, posted by Fiona Vroom, who plays Teri in the movie.
Fiona also shared a picture of the flower wall that Jules makes in the movie.
Here's an on-location selfie that Crystal lowe shared on her Instagram profile. She plays Kat, the owner of Kat's Café in the movie.
https://www.instagram.com/p/BtPA7uchgUu/
Cardi Wong who plays Jules' best friend Kenny, took to Instagram to share a behind the scene picture starring Fiona (Teri), Shannon (Elsie) and Crystal (Kat) from the set.
Fiona also shared a few scenic pictures, admiring the breathtaking aerial view of Sidney Island.
Another one.
Oh, and here's a fun video of Fiona eating a fried chicken for her Instagram series, Fiona's Food Diaries, with a guest appearance from Matthew Kevin Anderson (Richard).
Well, if you happen to visit Sidney Island, in British Columbia, do not forget to visit the popular cheese dairy, The Farmer's Daughter, which is located on Beacon Avenue in Sidney, British Columbia. Owned by Jessica and Tom, the place takes pride in its wide range of cheeses (obviously) and unique wine collection. People flock to the heart of Sidney to enjoy the bistro's famous Baked Brie and Farmer's Board. PS – They also serve complimentary white and red wine with some of their dishes. Not just that, The Farmer's Daughter also take orders for customized Cheese Cakes and Gift Boxes.
Flip That Romance Cast
The movie features Julie Gonzalo as a part-time flipper and florist, Jules, who aims to make a mark in the business with her company Jules Briggs Designs. Oh, and she loves flowers. A lot. Julie is known for her work in 'Supergirl,' 'Eli Stone' and 'Veronica Mars.' Joining Julie as her ex is actor Tyler Hynes as Lance Waddell, a construction artist working for his father's business Waddell Contracting and Renovations. Hynes' memorable works include 'Winter In Vail,' 'The Firm,' '19-2' and 'Saving Hope.' 'One Winter Proposal' fame Cardi Wong appears as Jules' best friend Kenny.
The supporting cast comprises Jacqueline Samuda as Alice, Fiona Vroom as Jules' friend Teri, Matthew Kevin Anderson as Richard, Fred Henderson as Ed, Crystal Lowe as Kat Café owner, Kat, Shannon Chan -Kent as Elsie, Pauline Egan as Naomi, Leanne Allen as Linda, Ramon Terrell as Jack, Nathaniel Quigley as Auctioneer, Christopher Mackie as Gregory.