A movie that celebrates love, 'One Winter Proposal' is a sequel to the 2017 film, 'One Winter Weekend.' The film follows Ben, who is launching his new company, and Cara, who is excited to publish her new novel. Cara and Ben, who are very much in love, decide to play matchmakers to their friends Megan and Sean. Therefore, they ask Megan to accompany them for a weekend getaway to their old spot, ski resort, hiding from Megan, the very fact that Sean now works as the doctor at the resort.
Upon reaching, Megan slowly melts toward Sean and sparks fly. Meanwhile, Ben is planning a proposal for Cara but he reads the ending of her novel and gets anxious. Will the impending proposal finally land? Directed by Gary Yates, the movie has been written by Eric Brooks, who has played with the characters that has been created by Erinne Dobson.
One Winter Proposal Cast
One of the movies of Hallmark's Winterfest line-up, 'One Winter Proposal' casts Taylor Cole as a perceptive and independent author, Cara Reneau. Taylor's previous works include 'Supernatural' and 'Summerland.' She is a regular face on several Hallmark movies like 'Christmas In Homestead,' 'The Art of Us,' 'Christmas Festival of Ice' and many others.
Joining Taylor as her romantic partner is Jack Turner as Ben Livingston, a hopeless romantic and owner of a skateboard company. Jack is well-known for working on 'DC's Legends of Tomorrow,' and Hallmark TV movies like 'My Summer Prince' and 'Forever in My Heart.' This is Taylor and Jack's third collaboration at Hallmark.
'Van Helsing' fame Rukiya Bernard essays the role of Cara's snarky and sharp-witted friend, Megan Marquant, while Dewshane Williams, known for 'Defiance,' plays the humorous doctor, Sean. Cardi Wong also stars in the film, as the awesome foursome's new friend Ethan. Other members include Tara Samuel as Lisa Mason, Kayla Hutton as Nikki, while Theresa Wong as Syndra.
In case you were wondering where 'One Winter Proposal' was filmed, read on to find out everything we know.
One Winter Proposal Filming Locations
'One Winter Proposal' was mostly filmed in the same location as its prequel, 'One Winter Weekend.' The principal shooting of the film takes place in several places across Canada – especially in Manitoba, and Alberta. Canada has been a humble host and a go-to destination for several heavy budget movies. 'One Winter Proposal' wrapped up its shoot on November 23, 2018.
Executive Producer, Stan Spry, shared an on-location picture on Instagram, confirming the same.
Here are the specific filming locations of 'One Winter Proposal' in the Great White North.
Banff and Calgary, Canada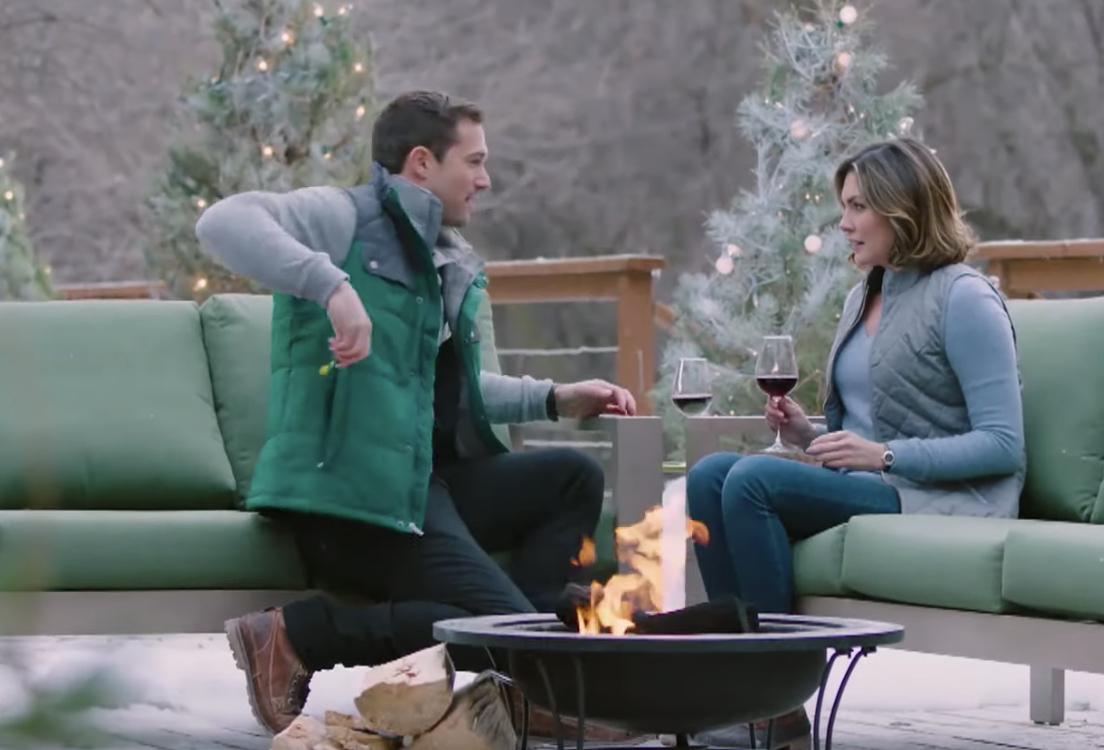 All the skiing and skateboarding scenes involving Ben, Cara, Sean and Megan were shot in Banff, Alberta, which has previously served as a filming location to 'Brokeback Mountain.' The production crew shot the film at Sunshine Village Ski Resort till the end of the filming schedule. The Sunshine Village Ski Resort is the lodge that is portrayed in the film, as the getaway destination for the four friends.
Here's a pic from Rukiya Bernard, appreciating the beauty of the gorgeous location.
https://www.instagram.com/p/BqdgukBHVCt/?igshid=1bzanj18xl9wv
Here's another picture featuring the lead actor Taylor Cole, who plays the role of Cara Reneau in the film, in a gondola lift.
Sunshine Village is located within Banff National, on the mountainous divide of ice-capped Canadian Rocky Mountains. Famous for its breath-taking view and best quality snow, Sunshine Village is the only ski-in and out hotel in Banff. With an elevation ranging from 8,960 feet to 5,450 feet, Banff boasts ice slopes that are suitable even for beginners and features a gondola lift that helps the tourists get an aerial view of Banff.
A few scenes where also filmed across the Calgary city of Alberta, which has served as a shooting location for the upcoming 'Ghostbusters' film 'Ghostbusters: Afterlife.'
Manitoba, Canada
Although we aren't sure about which particular scenes were shot in Winnipeg, we are certain about the location being Winnipeg, because of a picture Rukiya Bernard shared with the team. Check it out!
https://www.instagram.com/p/BqaMUYKBdF1/?igshid=uiv77apw3wtx
Also, known as the "Gateway to the West," Winnipeg is the capital and largest city of Manitoba in Canada. It is known for its festivals like Festival du Voyageur, the Winnipeg Folk Festival, the Jazz Winnipeg Festival, the Winnipeg Fringe Theatre Festival, and Folklorama. The coldest city in Canada, Winnipeg records a temperature of -30 degrees or below in winter. It has also doubled as a filming location for Liam Neeson's movie 'The Ice Road' and Philip Seymour's 'Capote.'
So, when are you visiting Canada?