'One Winter Weekend' is a romantic comedy that follows Cara, a relationship writer who is fresh off a breakup and is basking in the glory of her newfound single status. Not really. Cara catches her man kissing another woman on New Year's Eve and is forced into taking a dating detox. To top that, her boss Diane asks her to submit three articles revolving around her "dating cleanse" experience, if she wants the editor's post. After a random turn of events, she goes on a snowboarding trip with her best friend/co-worker Megan, for the weekend.
Upon reaching Cara Lake Resort, the two ladies realize they are double booked with two men – Ben and Sean. Sean is a doctor while Ben is a businessman, who has lost interest in dating after suffering a terrible breakup. Following initial hesitation, the awesome foursome settles down. After a storm hits the area, they are snowed in. Will the proximity cause Cara and Ben to rethink about their dating status? Written by Erinne Dobson, this winter romance is a Gary Yates directorial.
It has received a lot of appreciation from the fans for its aesthetically pleasing visuals and comfortably crisp storyline. Read on to know more about where 'One Winter Weekend' was filmed.
One Winter Weekend Filming Locations
Hallmark's 2018 Winterfest movie, 'One Winter Weekend' was filmed in Canada, also known as the Great White North. The major bulk of the film was carried on at snow-covered Manitoba and Alberta, to inject the Christmassy vibe into the film. The principal photography of the film was carried from November 27, 2017, through December 15, 2017. Here are the specific filming locations.
Winnipeg, Manitoba
Some of the scenes from the movie were filmed in Winnipeg, the capital of Manitoba. Taylor Cole, who plays the lead Cara, took to her Instagram to share a morning selfie, taken on set, at Winnipeg.
Here's a picture of a beautiful sunrise in Winnipeg, posted by Jason Turner (Ben), on his Instagram.
Rukiya Bernard, who plays Megan in the film, shared a video with her fans stating that they are filming some scenes in the middle of Winnipeg.
https://www.instagram.com/p/BcdEi9cARZr/?igshid=1hv7txlmb4062
Kari Casting posted a casting call on Facebook looking for athletic-looking males and females for roles like ski lodge guests, employees, auction gala attendees, etc., to serve as indoor and outdoor extras in Winnipeg.
Winnipeg is a transportation and railway hub and is therefore known as the Gateway to the West. It is known for the majestic grandeur of its architectural landmarks, annual festivals and art galleries that depict artworks that range back to the early 20th century. The visually attractive city has served as backdrop for movies like 'Resident Evil: Apocalypse' and 'Scooby-Doo 2.'
Calgary, Alberta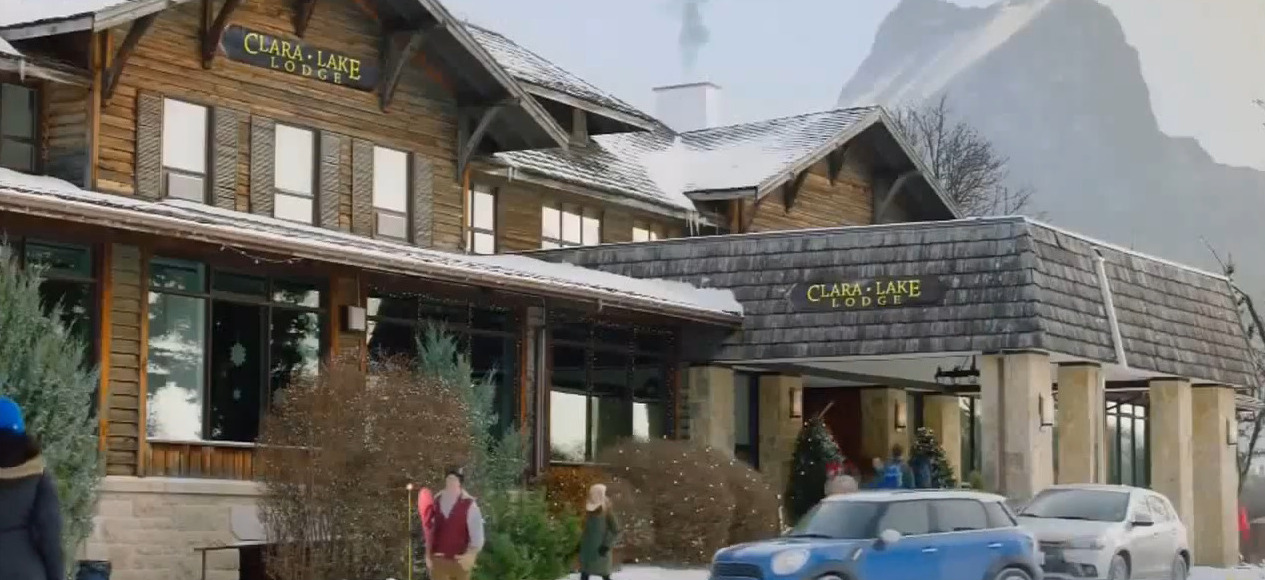 The Clara Lake resort, where Cara and Megan go for their weekend trip and bump into Ben and Sean, is actually the Nakiska Ski Resort in Kananaskis in Calgary, Alberta.
Here's an actual picture of the location.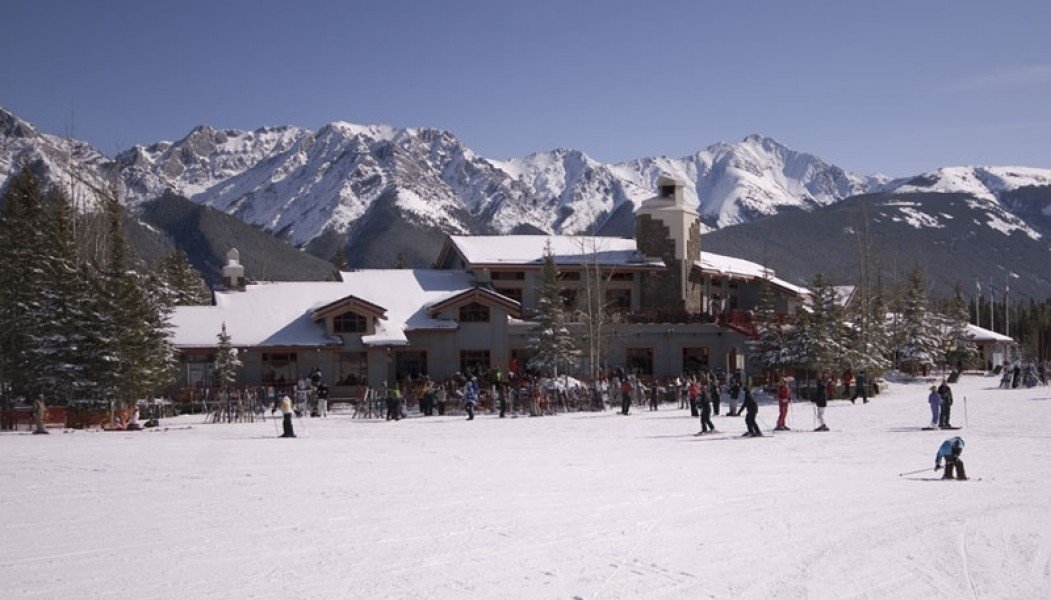 In the picture posted by Taylor, it is evident that the skiing scenes were shot in the famous Nakiska Ski Area in Calgary. Check it out!
Also, Ben posted a video covering the spectacular view of Nakiska, filmed on a chairlift ride.
Here's a video of Rukiya, feeding the Whiskey Jack birds, while filming outside of Calgary.
https://www.instagram.com/p/BcvF0xmASRC/?igshid=6pqxk4v4gne0
Remember the scene where Cara and Ben end up riding on the same chairlift? Well, here's a behind the scenes picture, starring both the leads from the location.
Nakiska Ski Resort, also known as the Calgary's closest mountain, is located in Kananaskis Country region in Alberta. It was used for conducting the alpine events during the 1988 Olympics and currently has 64 trails and 4 chairlifts. It caters to the experts, medium skiers and also beginners. Nakiska is favorite among the locals for its super long ski season and affordable rates. If you are wish to experience the epic snowboarding and skiing adventure, you'll have to visit Canada.
One Winter Weekend Cast
Originally titled 'Snowbound,' the Hallmark original features Taylor Cole as a recently dumped magazine writer, Cara Reneau. The hallmarkies may recognize Taylor from movies like 'Christmas In Homestead,' 'Falling for You,' 'Christmas Festival of Ice' and many others. Taylor's other works include 'The Originals,' 'Supernatural' and 'Summerland.'
Jack Turner essays the character of Ben Livingston, an entrepreneur with a heart of gold. Jack is well-known for working on 'DC's Legends of Tomorrow,' and 'Nosferatu.' Taylor and Jack's other collaborations include 'One Winter Proposal' (sequel) and 'My Summer Prince.' Rukiya Bernard, best known for 'Van Helsing,' essays the role of Cara's cheerful and sharp-witted friend, Megan Marquant, while 'Defiance' fame Dewshane Williams plays the doctor and Ben's bestfriend, Sean.
The other cast members include Kristen Harris as Cara's manipulative boss, Diane White. Bea Santos as Jennifer, Eugene Baffoe as Harry, and David Arial as Cara's cheating ex, Jesse.