IMVU has been out for about 15 years, and it still is remembered as one of the most popular casual MMOs released till date. Players got to create their own 3D avatars and live a second virtual life for free. The game still has an active playerbase, and if you have never tried it out, you could give it a shot. You can meet other people who share the same interests as you anonymously and be someone else. It is up to you to maintain your anonymity and revealing your identity is not recommended as these games are meant to be an escape from reality There are a number of customization features available, but if you want to get them, some of them can cost real life currency. However, all non-cosmetic items are free, and you don't have to pay a penny to play IMVU for hundreds of hours. Here is the list of video games similar to IMVU that are our recommendations. You can play these open world games like IMVU on PS4, Xbox 360, Xbox One, iPhone, PC and even online.
13. Kaneva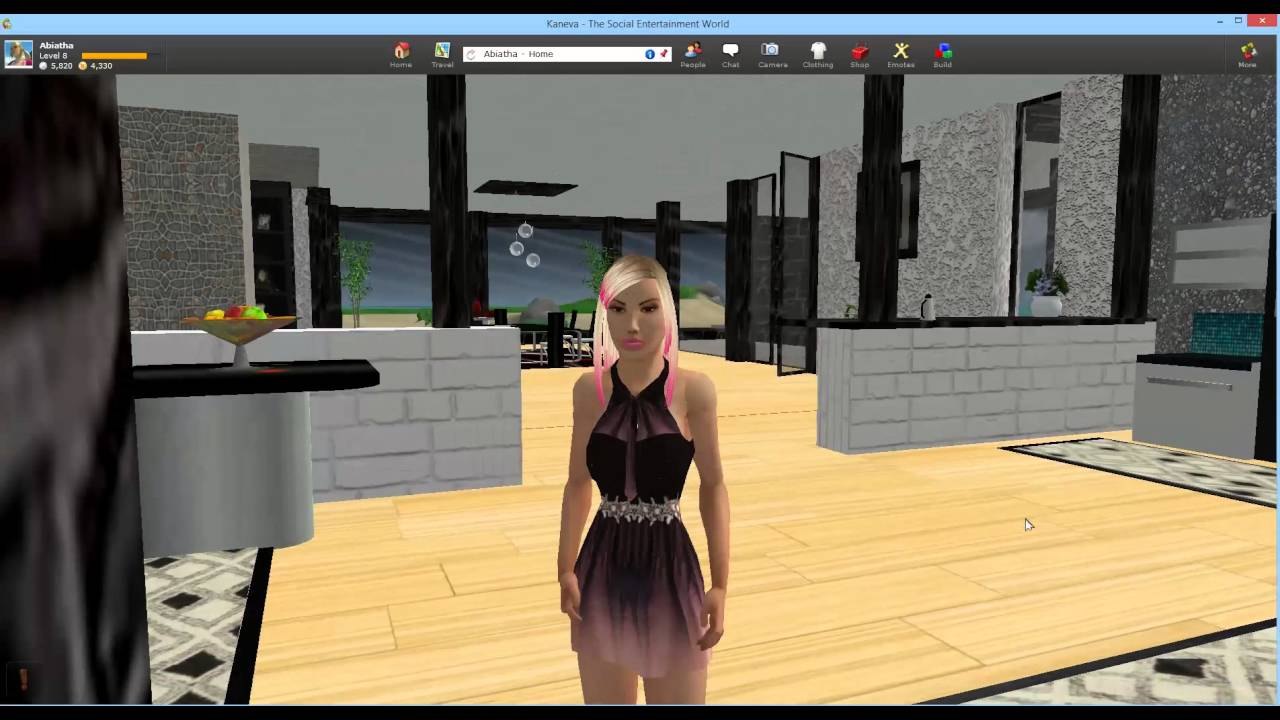 Kaneva is one of the newer entrants on the list, but it is not a new game by any standards. It was available long before its official launch in 2006 where it existed as a simple social chat website. However, the 3D virtual match system was launched much later, and it became an instant hit. Before the era of Facebook, Snapchat and other social media platforms reigned supreme metaverse websites were people socialized. You get a lot of customization options similar to IMVU, and you can change how your 3D avatar looks to a great extent. You can also edit and re-decorate your virtual home to your heart's content. The platform can take some time getting used to, but once you familiarize yourself with the platform, it's a lot of fun.
12. Onverse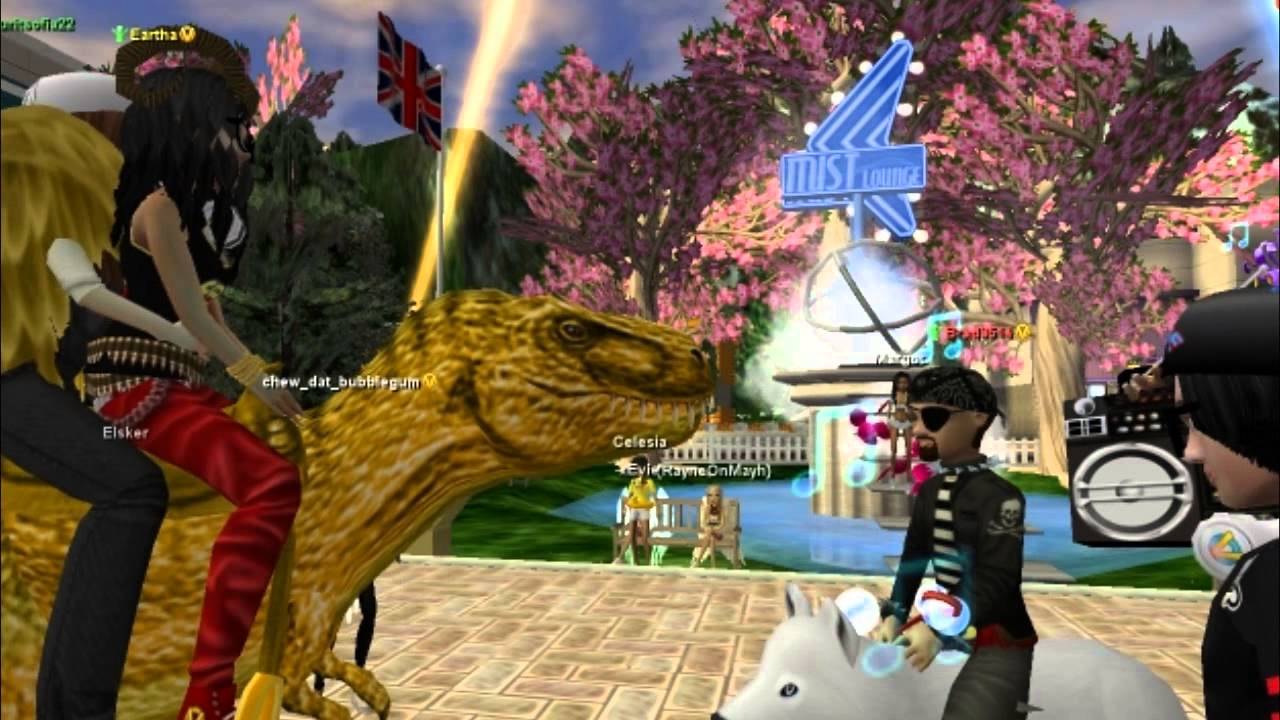 If you want to live in a 3D fantasy world that serves as an alternate reality for you, you can do so in Onverse. The game offers intensive customization, and you will be able to explore a number of fictional locations and explore them at leisure. You can chat with other players and play fun games together. You can do it all without revealing your own identity which is one of the best things about the game. If you ever felt like you want to escape to a world in the Harry Potter universe or any fictional world at all, this would be the game where you could actually pull it off. People often like to roleplay in-game, and you can take on a persona of your own as well thanks to the anonymous nature of the platform.
11. Club Cooee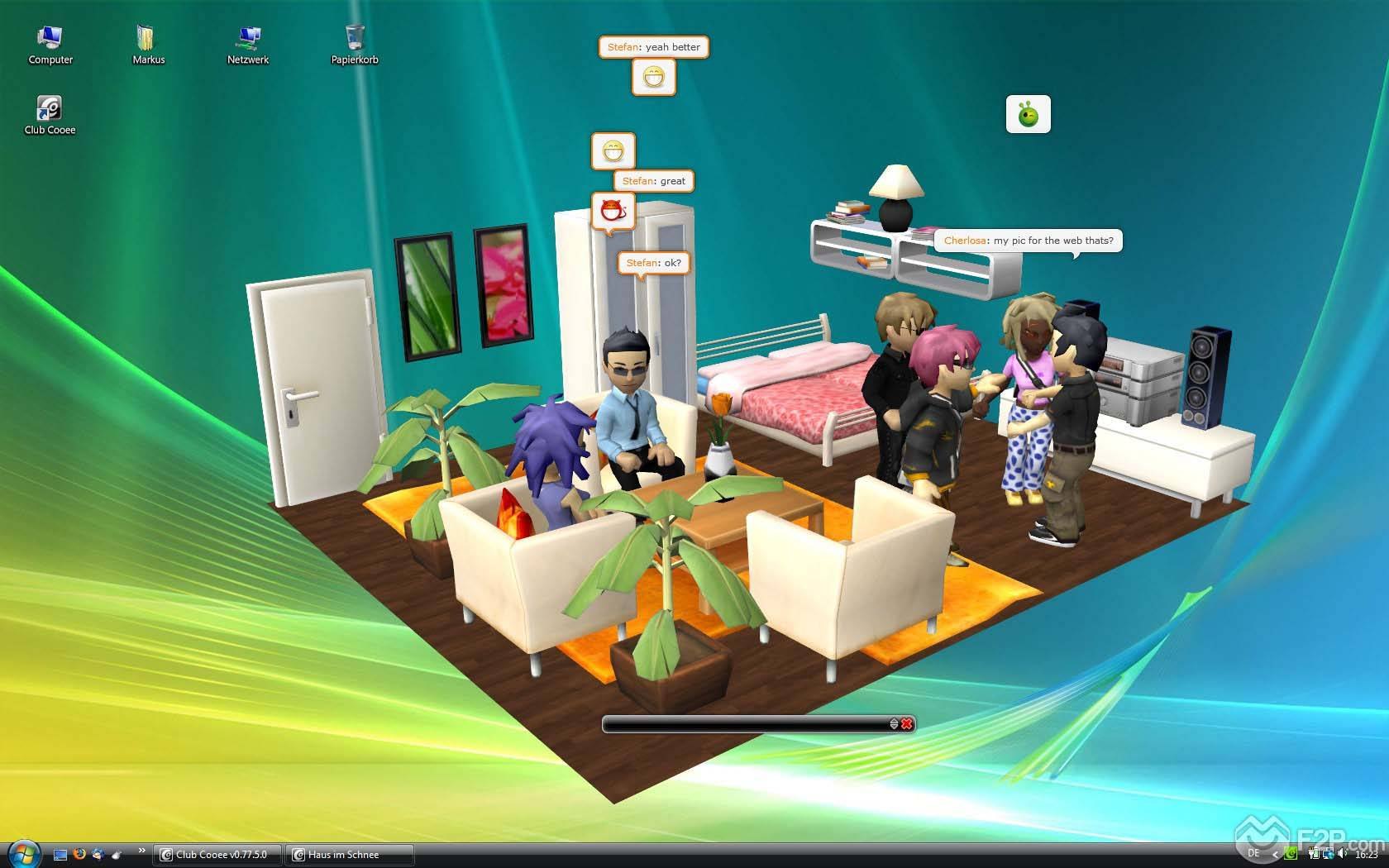 Club Cooee is a virtual social space where you get to chat with other strangers in chat rooms. The game is very similar to IMVU but focuses on the social aspects much more while cutting corners in other parts. The playerbase is still quite active, and you will be able to interact with thousands of new players every day. You can create your own chatrooms or join ones made by other people to hop in on the fun. You have your own custom avatar, and there are some personality options you can edit as well to make your character feel as close to your real-life personality as possible (or the other way around). It is inherently focused on the chat experience instead of actual gameplay, so it's recommended only to those who are looking for a more casual experience.
10. Habbo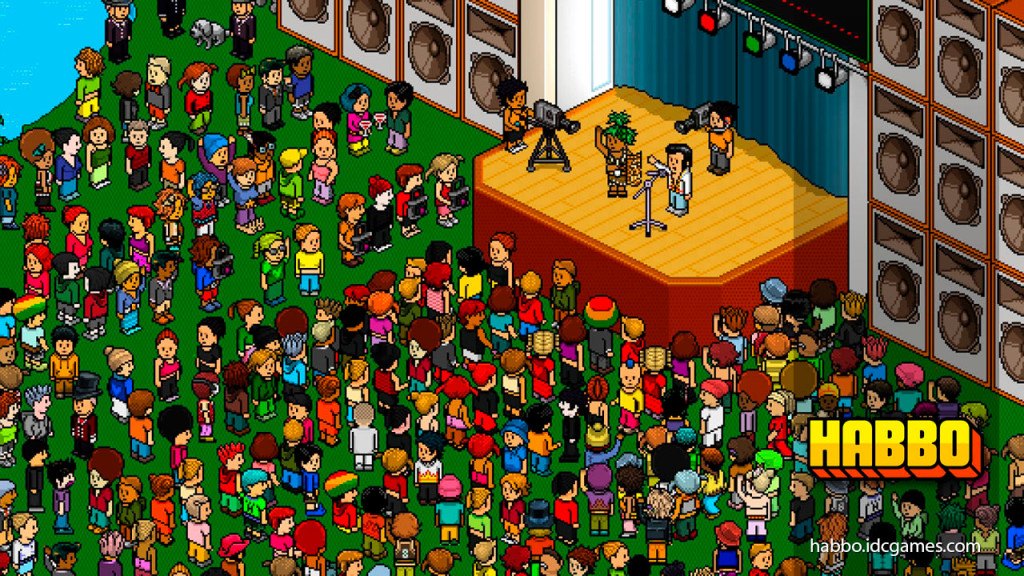 Habbo is one of the most played metaverse games, and while it may not have the impressive player counts from games like PUBG or Fortnite, it does have thousands of players logging in every day. Even though Second Life is the most popular game of this genre, Habboo happens to be the oldest. The game has been around for nearly two decades now and shows no signs of slowing down anytime soon. The game offers a number of fun-filled games that you can engage in with your virtual friends or just hang back and socialize.
9. Gaia Online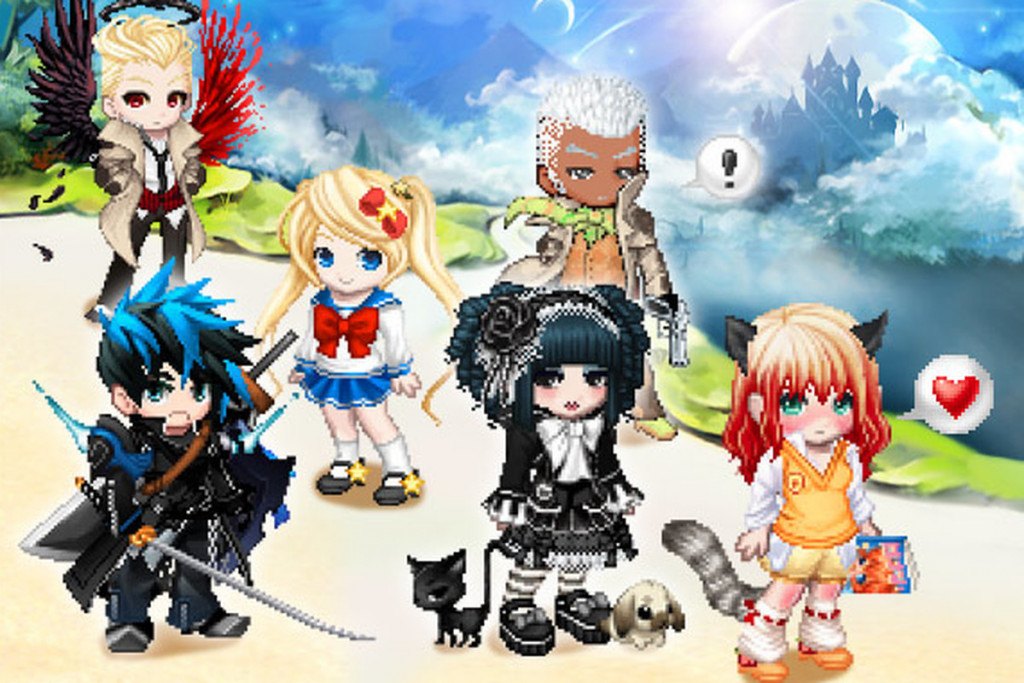 Gaia Online started off as a forum-based experience where you could just connect with other players and talk to them. However, it turned into a full-fledged game over time where you could have your own avatar and interact with others. If you want to try the game out, you can do it on any browser, and the customization features available for creating your avatar are just great. From skin color to the clothing, there's a lot that you can tinker with. There are some in-game items that are hidden away behind a paywall, and you would need to purchase them manually if you want the complete experience out of the game.
8. Lady Popular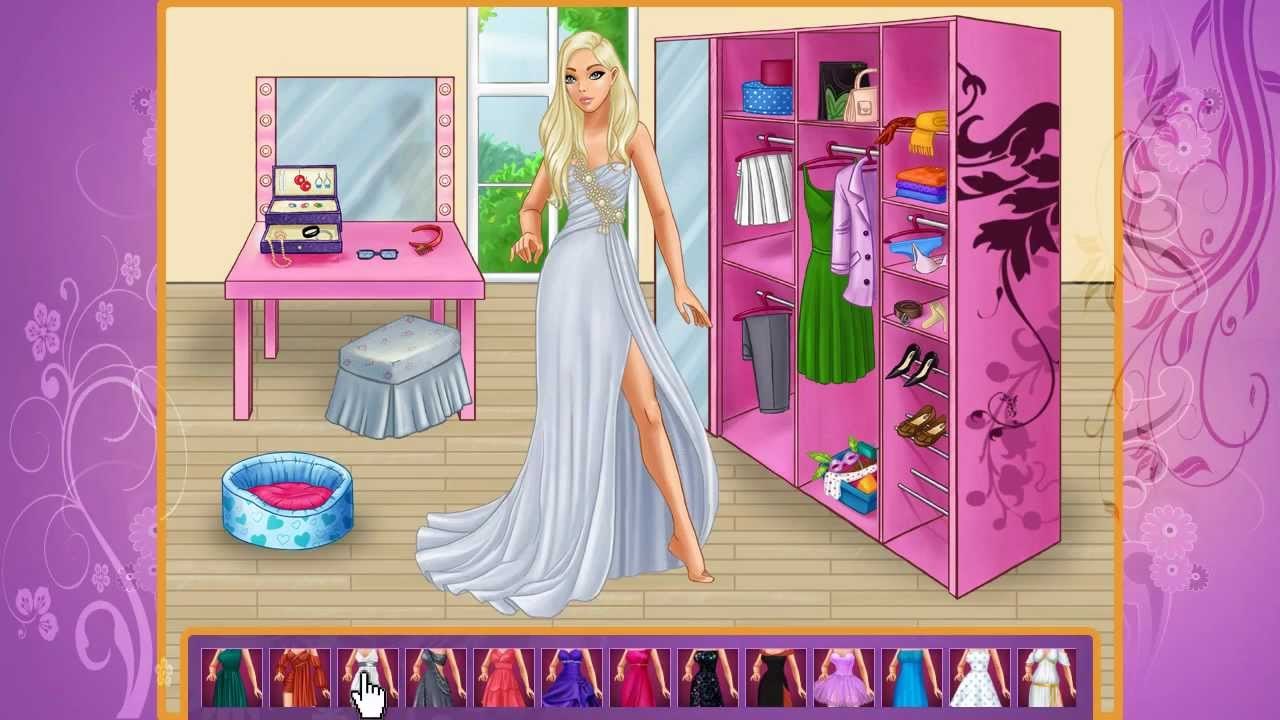 Lady Popular is an IMVU clone that offers a number of similar mechanics; however, it is not as open-ended as some of the other titles on the list you have a role to play. You get to control your avatar, and your goal is to become the best in the fashion industry, maintain a boyfriend and keep your apartment decorated. You can play it on a web browser, and you don't need to download the game to any device. You start off with a very simple character but as you progress you will make more money that you can use to gain levels. You have to engage in battles and earn money to unlock additional content in-game over time. The "endgame" is to get the most reputation possible, and it means getting the right mix of creativity, loyalty, devotion, and generosity. If you manage to have the right mix of these elements, you will be one of the top players. The game is targeted at young women who want to be a model in-game and experience the lavish lifestyle of celebrities they see on social media.
7. OurWorld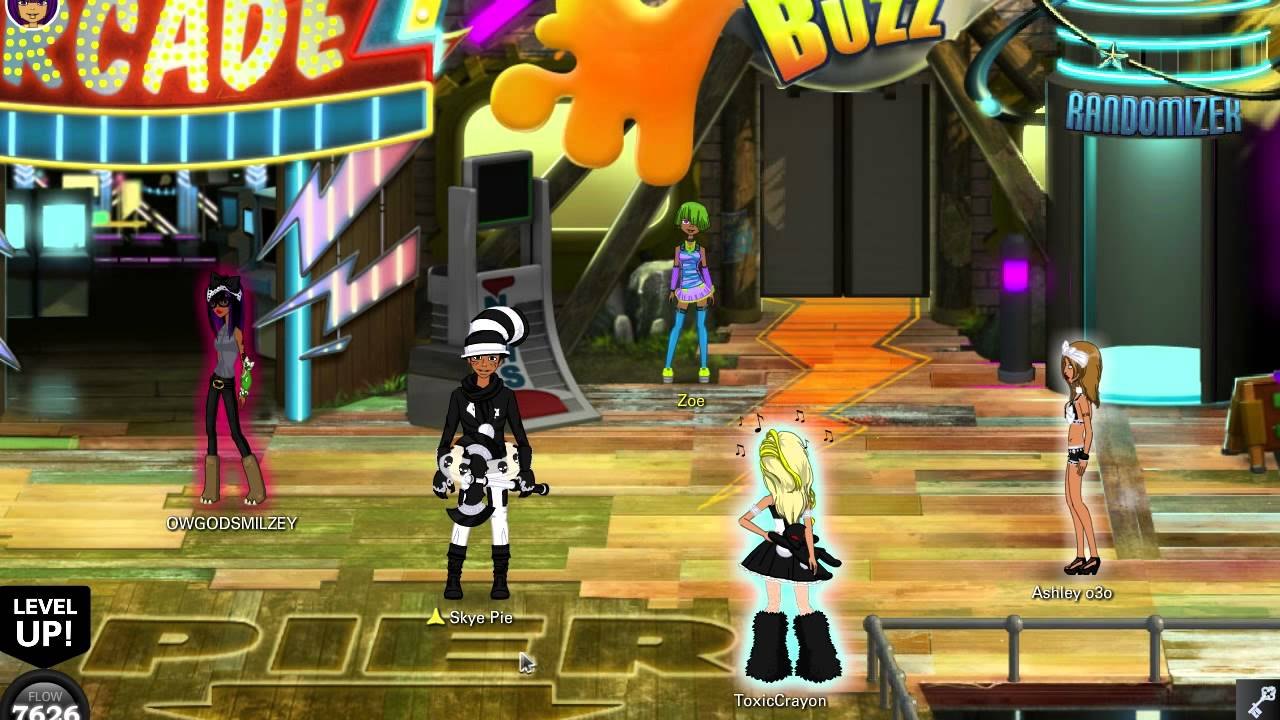 OurWorld is aimed at young teens who like playing exploration-based games. Just like many other titles on the list, you do not need any high-end hardware or a console to play the title. The game is available to all users via web browsers, and it also works quite well on smartphones. You simply need to create a new account and setup an avatar which will serve as your "personality" that you want to- show in-game. If you want to level up and progress through the game, you will need to collect in-game currency to purchase various accessories and items that will help you in your journey. There are a ton of mini-games you can try out, and some of them even pitch you against other players where you get to race or fight compete in other social events. It's a great platform to make new friends, send virtual gifts to each other, join community and have interesting conversations with each other.
6. Touch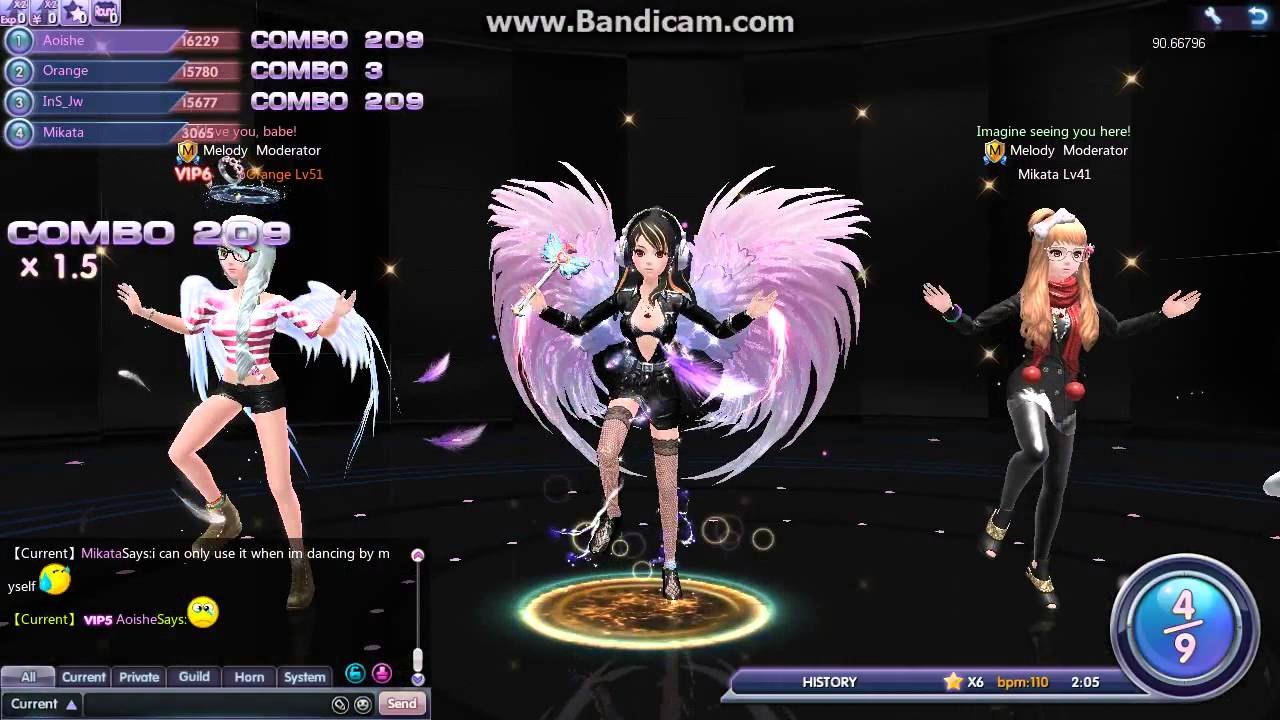 Touch is a dance-based game that could beat the likes of Just Dance. You can do your own dances and challenge others to beat your score in-game. Despite its age, the gameplay still looks and feels fantastic. If you always wanted to feel like a pop star you can experience it first-hand in Touch. You get to be on the other side of the lens as you live the life of a star. When you first sign up, you simply need to choose a gender and a style. There are various customization options available, and you will be able to earn more later as you progress through the game. Just like other rhytm-based dance games, you have to hit the right keys that correspond to the ones shown in-game to keep raking in points and beating other players. The game also has some great music that adds to the experience. If you always wanted to escape reality and be in a world like the action-packed skies of Star Wars or the mystical world of Lord of The Rings, you can do so using touch.
5. Woozworld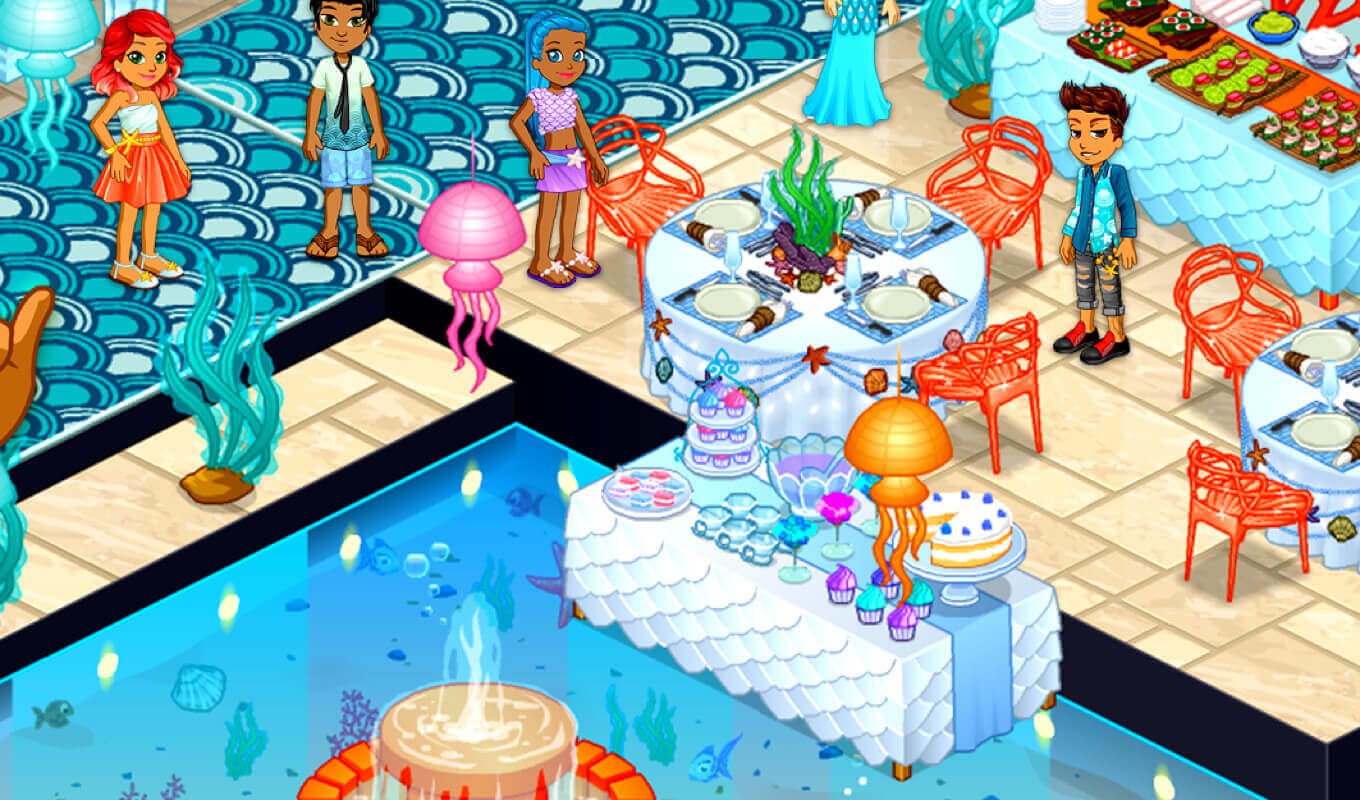 We all engage in social media, but most of us don't feel like revealing our own identity. If you want a safe way to interact with other people, you should try our Woozworld. Tweens and Tweens form the primary demographic of the player base. It does differ from IMVU in various ways as well. You get to develop your own house and hang out with other players in your home. It is a freemium game, and there are microtransactions involved if you want to get the full experience. The premium version of the game offers a weekly allowance for you to spend or use for trading with other players.
4. Active Worlds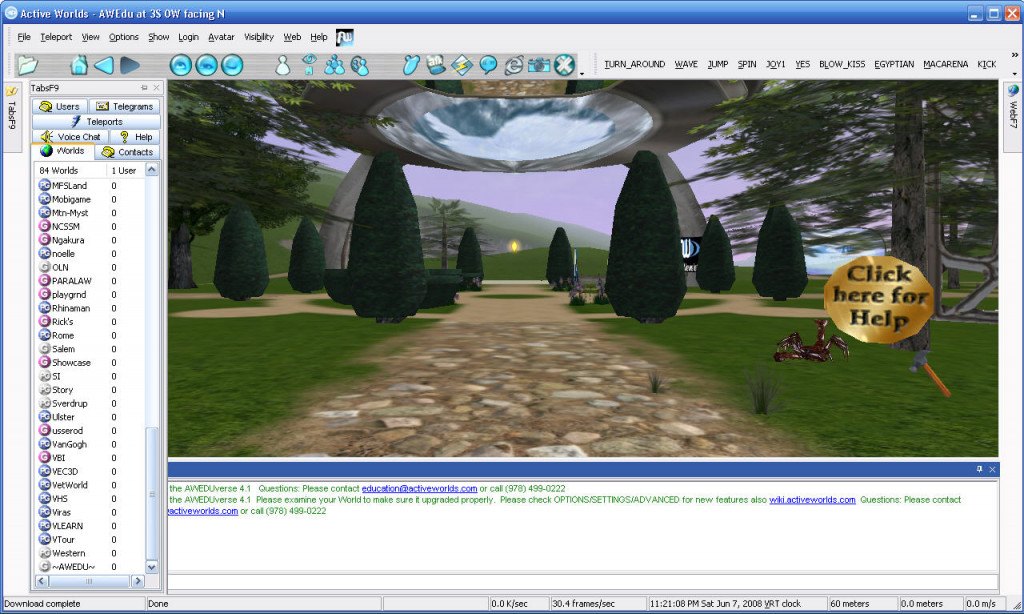 Active Worlds is a browser-based game that you can play on Windows or even your web browser on an Android or iPhone. The game has been around since 1997, and it's definitely one of the first of its kind. However, the title was not very popular as internet was not so easily accessible for most people and users have to rely on dial-up connectivity for the most part. Over time, more of the world got connected to the internet, and it helped bring in a lot more players. The 3D universe became more and more lively over time, allowing you to create your own content and share it with others. The chat interface is very intuitive, and players all over the world come together to just hang out with each other for fun. The building aspects in the game add to the fun factor, and it's nothing like building in Minecraft, as you have to trade and collect the more expensive materials if you want to make a fancy house.
Read More: Games Like No Man's Sky
3. Avakin Life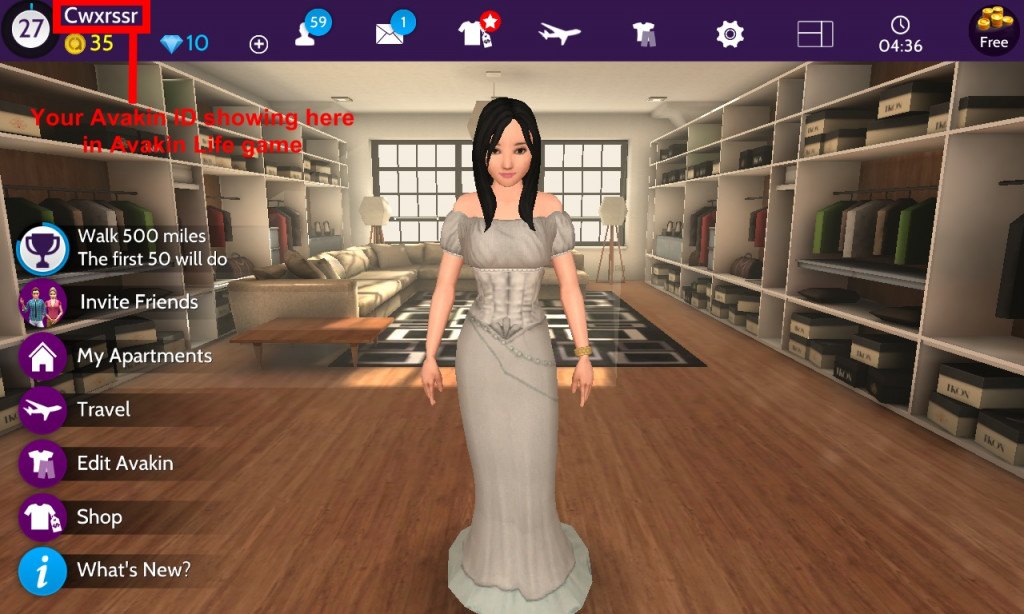 If you are looking to try out the metaverse genre on your phone, then Avakin Life is one of the best titles for Android and iOS that you can check out. You have much more customization available to you compared to something like IMVU as you are able to create custom apartments, homes and there are a lot of customization features for your avatar as well. You will be able to meet other people in a variety of social locations which is always fun. If you want to make new friends without revealing your identity, Avakin Life is one of the best ways to express yourself anonymously. You can earn or purchase coins for yourself and spend them on trading or getting in-game items for customization. The game also offers a number of interior customization options if you want to change how your home or apartment looks. If you want the most in-depth metaverse game available, this is probably the best you can get due to its deep customization systems.
Read More: Games Like Ark
2. Twinity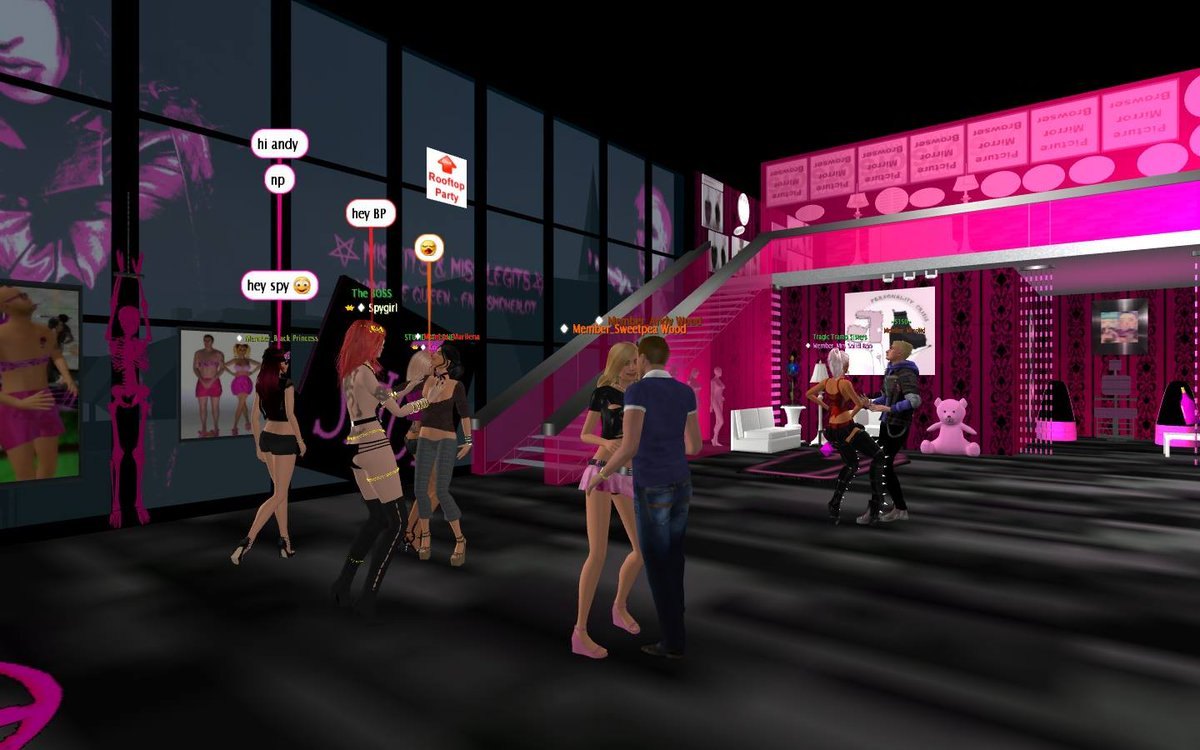 IMVU has inspired a number of metaverse games, and Twinity is undoubtedly one of the most successful clones. You get to interact with other players in a 3D environment, and the game is all about style. From the way you dress up to how you design your apartment, it all matters in Twinity. Everyone in the Twinity community is fashion obsessed, and we can't blame them with such great in-game accessories available for everyone to customize their homes. Unlike most of the other games that keep your identity anonymous, you have the option of revealing who you are through profile photos. There are a number of in-game items that you can trade with other players for making digital currency that you can use to buy decorative items for your avatar or your home.
Read More: Games Like Tetris
1. Second Life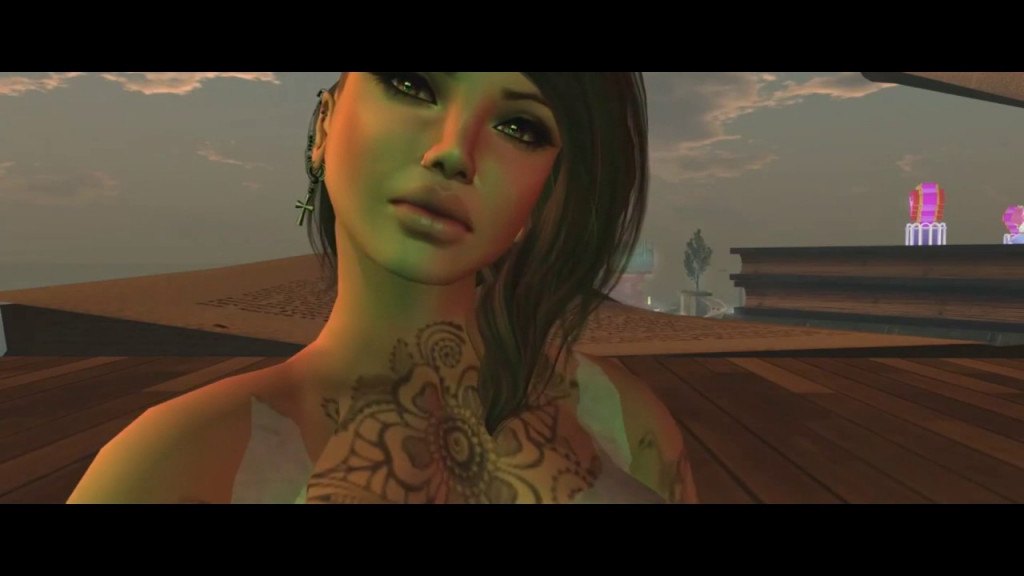 Second Life is arguably the most popular metaverse game to ever exist, and it led to the birth to other games of the genre. The title has been available on PC and MacOS since 2003, and it also offers in-game trading that you can engage in to cast out real currency. The game earned a massive fan following especially among the teen demographic as it allowed them to interact with strangers without revealing their identity. There are a number of social elements in-game to keep things engaging which includes clubs, activities and other fun stuff. You can play games to earn Lindens and the more you win, the more real-life currency you can cash out via PayPal or Skrill. You can also buy or earn items and setup your own trading account to sell items.
Read More: Games Like Counter Strike