RuneScape is one of the longest surviving MMORPGs of all time because of its stellar gameplay. Development studio Jagex has been constantly pushing out new updates to retain the playerbase since 2001. There is a certain charm to all of the worlds. If you happen to be looking for MMO-style games to pick up, then you have come to the right place. Here is the list of video games similar to 'RuneScape' that are our recommendations. You can play these games like 'RuneScape' on PS4, Xbox One, Xbox 360, PC, iPhone, Android, mac or even online.
10. Risk of Rain 2 (2019)
The original Risk of Rain is a great rogue-like title, but the biggest issue with it is the 2D view which takes some of the fun away from the combat. The new Risk of Rain 2 which just went into early access earlier this year is a stellar upgrade over its predecessor, and the developers have turned it into a third-person shooter. You start with a single character at Level 1 and each time you die, you get thrown to the start. You have to rinse and repeat the levels until you master movement, combat and inventory management. You can head into quick matches with random players or have your own squad with friends — the decision is up to you. It takes a lot of time to get used to all of the characters and their abilities.
Similar to MMORPGs, you have to manage all of your cooldowns and focus on taking down the bosses without being swarmed by the ADs. The developers are currently working on new characters, stages and other content that will be released over time as the development continues. The game encourages exploration, and you will be thrilled to see how many hidden locations secrets there are in such a tiny game. Overall, it is one of the best indies of 2019 so far, and we are excited to see what the developers have in store for the future of Risk of Rain 2.
9. Warframe (2013)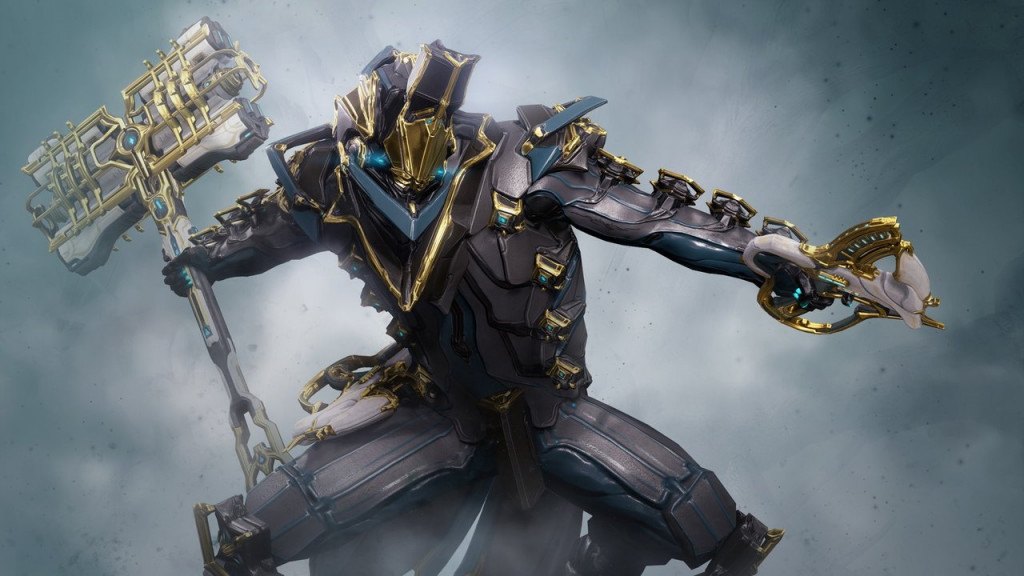 Warframe has a lot of elements that are borrowed from MMORPGs, but all of those are delivered using a third-person shooter format. Everything that you would expect from a top-notch game like Runescape is available in this brilliant free-to-play game, from story missions to a proper crafting system. This popular game by Digital Extremes also had a raid system, but it was removed by the developers. However, full-scale raids will be making a comeback later this year. It has been six years since its release, and despite millions of players giving the game a shot, it still flies under the radar, and not many people have taken notice of what Warframe has to offer. You can try the game out on pretty much any platform including PC, Xbox, PS4 and Nintendo Switch.
The start of the game can be quite overwhelming as there is absolutely no handholding and new players are expected to figure things out for themselves. It is something that the developers have acknowledged as an issue and will be addressing it soon. There is a quest system similar to Fortnite's Battle Pass, but it's available for free. While at first sight, the in-game market might make Warframe look like just another microtransaction infested game, it is simply not true. It has one of the fairest monetization policies you will ever see and earning premium currency through trades is really easy if you pick up on the basics of the trade market. The Warframe community has some of the most helpful people you will find.
8. World of Warcraft (2004)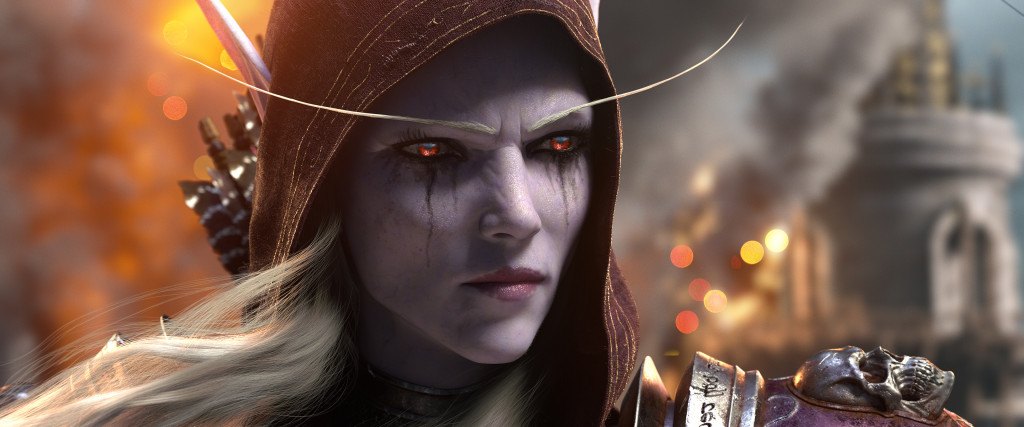 If there is one game that can match the longevity of RuneScape in the future, it is World of Warcraft. It's unbelievable how Blizzard's best-known game has managed to survive through so many cultural shifts in the world of gaming. MMORPGs were dominating the popularity charts back in the day and its Blizzard's own Warcraft III that led to the birth of DOTA. Eventually, we had MOBAs, arena shooters, hero shooters, and battle royale games take the spotlight away but World of Warcraft continues to be one of the most played games in the world.
Blizzard consistently pushes out new updates to keep the playerbase engaged, and there are story expansions to build on the already massive universe. There are seven expansion packs so far, and there are very few MMORPGs that can even come close to matching the lore and depth of WoW. One thing you need to keep in mind before delving into the game is that it is a subscription-based model and you need to pay monthly to keep your subscription active. Moreover, you also have to purchase the expansion packs that come out every two years or so to stay updated with the content. You have the option of grinding in-game tokens to cover your monthly subscription costs, but it can be really difficult to do so when you are a new player.
7. Elder Scrolls Online Elsweyr (2014)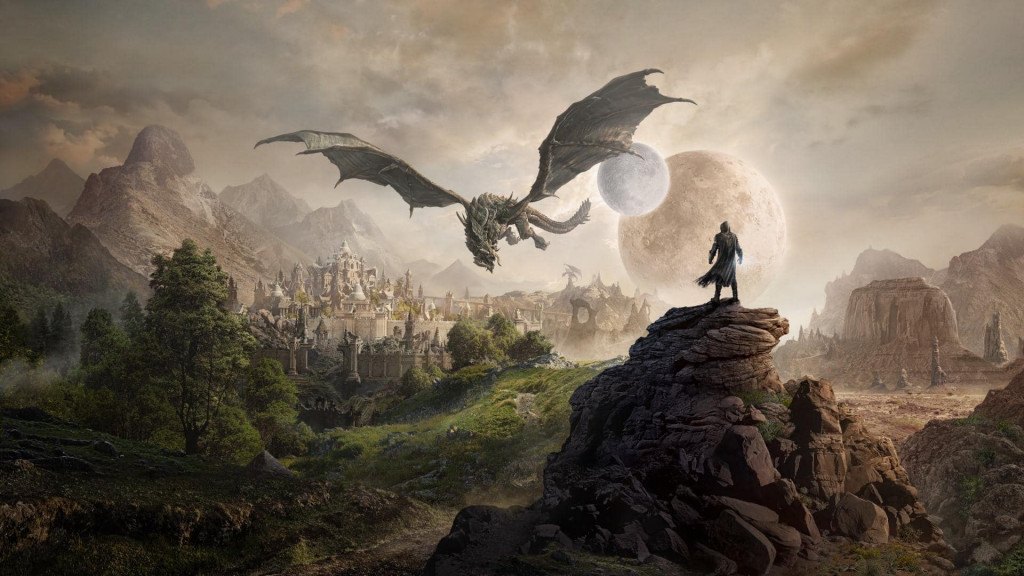 Elder Scrolls Online is one of the best high-fantasy MMORPGs you can get your hands on. While the base game might not be as thrilling, the Summerset and Elsweyr expansions truly improve upon the gameplay mechanics that players were unhappy with. Similar to WoW, you have to pay a subscription fee every month on top of purchasing the base game with its expansions if you want to get into it. While it might be a hefty investment for a number of players, the experience ESO offers is worth it if you are willing to invest hundreds of hours every year into the game. RuneScape players will be able to get into the game very easily as both titles share a lot in common in terms of gameplay mechanics. It is also a great title to pick up after completing Skyrim as Elder Scrolls 6 is at least a couple of years away from release.
6. Guild Wars 2 (2012)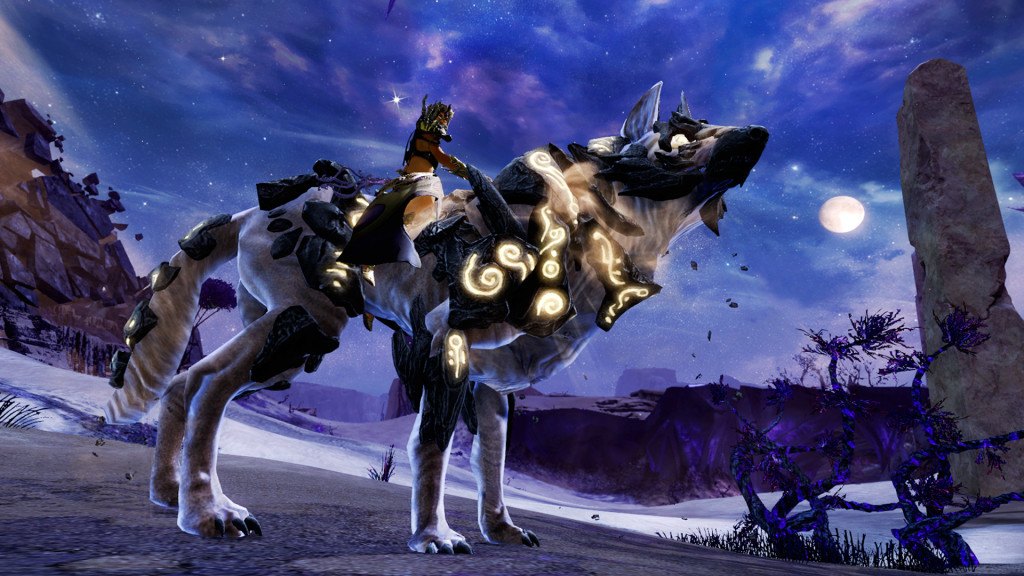 MMORPGs are known for their large-scale boss fights and raids, but none of them can match up to the large-scale wars you can participate in ArenaNet's Guild Wars 2. Right from the get-go, Guild Wars 2 feels extremely polished and well-detailed in terms of graphics and gameplay. The loot system is where many games fail to deliver, but that is not the case with this MMO. Exploration and teamwork are heavily rewarded, and you will love grinding for loot well past the base questlines. The endgame is what keeps these games alive, and Guild Wars 2 does not disappoint on that front. The World versus World game mode offers an epic experience to newcomers and veterans alike. Maps get swarmed with players, and it's just chaos once things get heated between both sides.
The best thing about Guild Wars 2 is that you do not have to pay a subscription fee on top of the asking price for the game. We strongly recommend picking the expansion up if you want to try out the game as the base game trading restrictions, which can be a major problem once you get to the later stages of the content.
5. Minecraft (2009)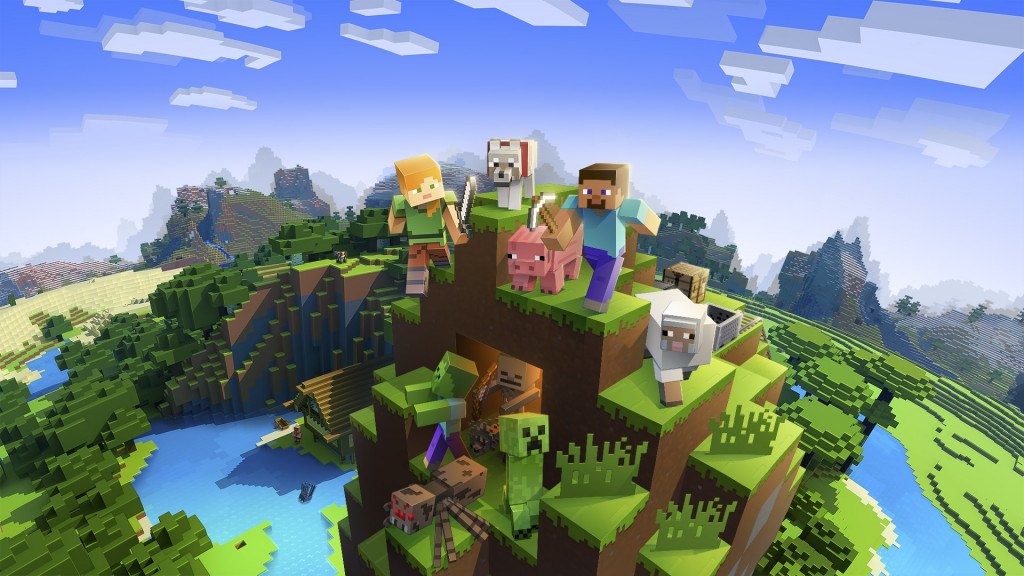 Not everyone looking for a change of pace from RuneScape will want to get into other MMORPGs, and if you too are looking for a more casual experience, Minecraft is the best way to unwind. Just like RuneScape, crafting is a very important element of Minecraft. You will want to pick up all the basics of the game to get the most out of your time playing Minecraft. There is a lot of fun to be had in Creative mode if you want to play solo. If you want to try out a number of unique game modes, there are custom servers that let you do pretty much anything you want.
However, not everything about the game is necessarily causal. Survival mode can get quite intense, and despite the brick-style graphics, it offers the same level of exploration and combat as RuneScape. If you like going off on random adventures or simply want to express your creativity, Minecraft is a title you can pick up and have fun for hundreds of hours. If you ever feel like things are getting repetitive, simply create your own game modes or join a custom server for a fresh experience.
4. League of Legends (2009)
League of Legends became a pioneer of the MOBA genre, and it still remains uncontested for the number one spot. While Valve's DOTA 2 comes close to it, League of Legends has somehow managed to retain its charisma for a decade and millions of players login every day to play it. MMORPGs can be very time consuming and if you want nothing more than just logging in for an objective-based game and leaving after having your twenty minutes of fun, then you must check this one out.
There is a lot of depth to the combat and mastering your favorite champions can prove to be quite challenging. Cooldown management and situational awareness are important to success, and the fast paced gameplay makes LoL feel refreshing even after spending thousands of hours on it. Even though battle royale games like PUBG and Fortnite are in the spotlight now, League of Legends is in for the long race and Riot Games doesn't seem like a studio that wants to lose.
Read More: Games Like Witcher 3
3. DOTA 2 (2013)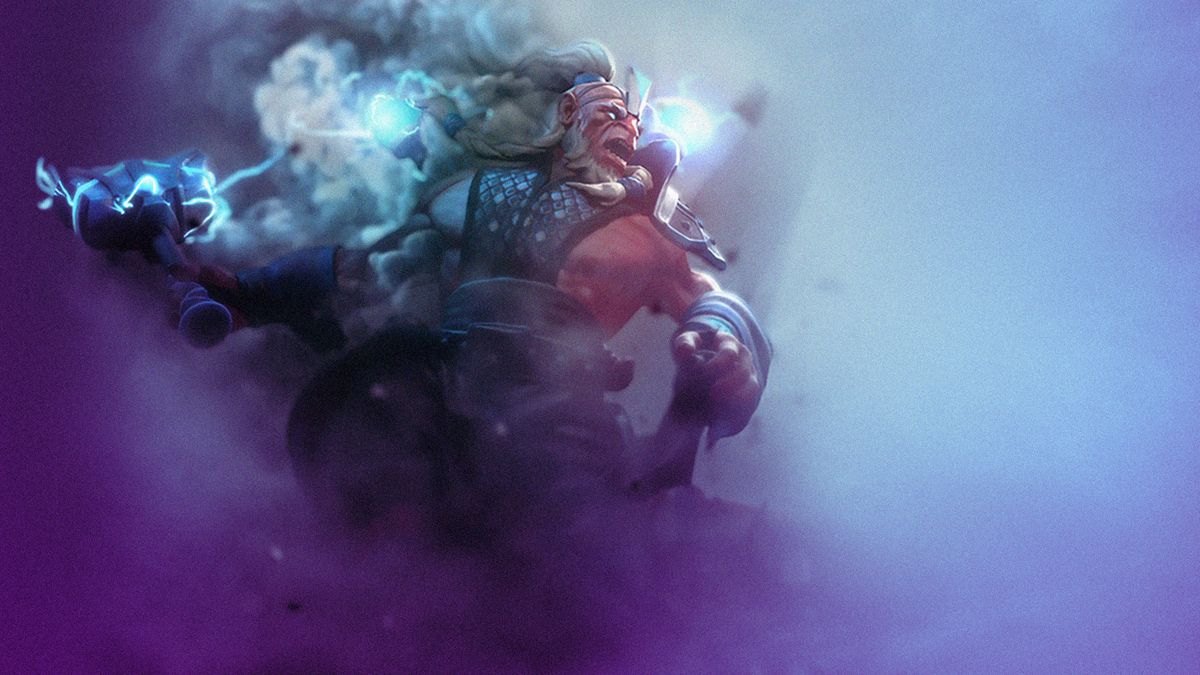 The original DOTA was built using Warcraft 3 assets which became quite popular. Valve eventually built DOTA 2 from scratch and even though it has been six years since its release, millions of players login every day to play the game. While many players might complain about toxicity in the game, there is no getting past that in most online games. But when it comes to gameplay, DOTA 2 is unparalleled in the MOBA genre. Unlike other titles that force you to grind through hours of gameplay just to unlock a single character, DOTA 2 lets you play as any character right from the start. If RuneScape's endgame doesn't quite cut it for you and if a more challenging experience is what you want, DOTA 2 is definitely a game worth looking into. With constant balance patches and an active community, it is unlikely that DOTA 2 will lose its place as one of the most played games on PC in a very long time.
2. Arena of Valor (2016)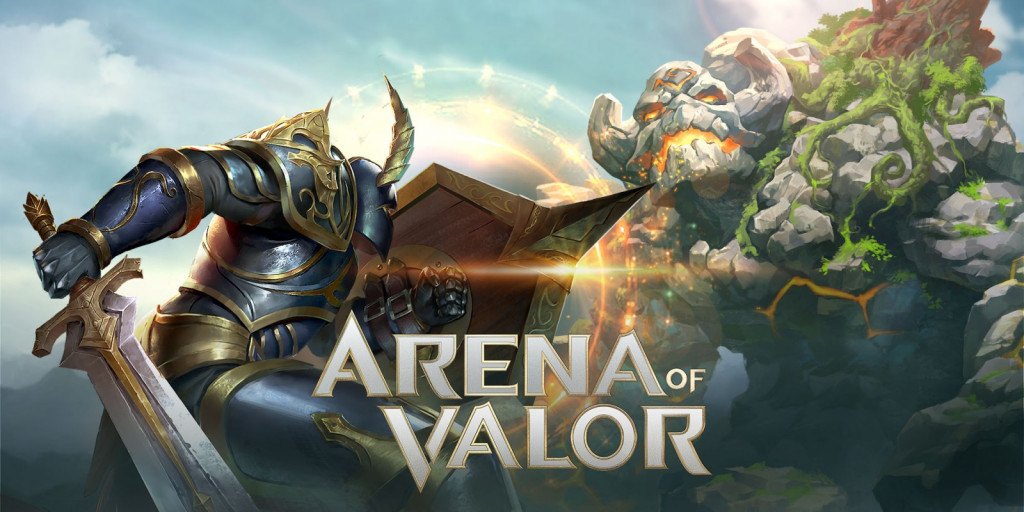 While most MOBAs and MMORPGs are mostly restricted to PC or console, Arena of Valor is a great RuneScape alternative if you want to play on your Android or iPhone. MOBA games for phones are notorious for their aggressive microtransactions and pay-to-win mechanics. However, Arena of Valor sheds that image and presents itself as one of the top MMOs to play on a mobile devices. Just like League of Legends, you are forced to stick to a limited pool of characters and unlocking new heroes requires a lot of grinding. If you want to skip the grind and have access to all heroes, you can grab the hero pack which will unlock all of the characters. Unlike other MOBAs that are strictly team based, you also have your casual 3v3 and 1v1 game modes. The game has a proper ranked system similar to other competitive MOBAs out there, but you need to unlock a few heroes until you are eligible to face off against the best players in the world.
Read More: Games Like Zelda
1. Smite (2014)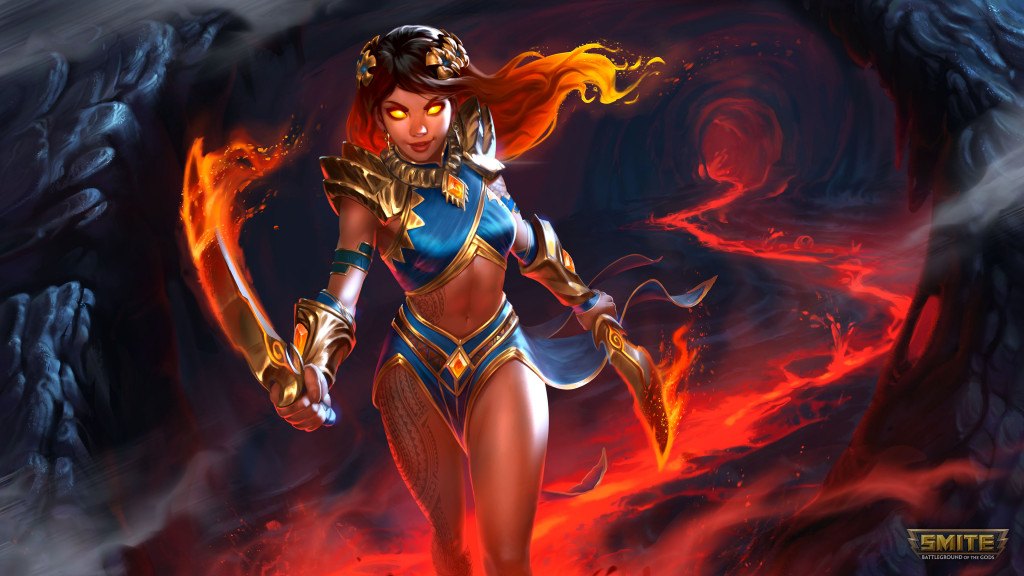 Smite lets you play as gods from various mythologies, and the goal of the developers was to make you feel as powerful as possible. Even though the playable characters in Smite are extremely powerful, Hi-Rez has done a great job keeping the roster balanced. In case you do not want to get the DLC pack and unlock all of the characters, you can choose from a rotating set of gods every week. There are 10 characters each week for F2P players, which is quite generous.
Despite the paywall, unlocking characters is not difficult at all. Simply putting in a couple of hours every now and then is more than enough to get all of the characters you want. There is a lot of focus on map design, and the combat style is quite unique compared to generic MOBAs and MMORPGs that are available online. Hi-Rez has constantly been pushing out updates for the game to keep the playerbase happy and with over 100 gods to play as, there is definitely a lot of content on offer.
Read More: Games Like Skyrim