Netflix's 'The Law of the Jungle,' AKA 'La Ley de la Selva,' is a Mexican reality series full of adventure, drama, and betrayal. An overall rollercoaster of emotions, the survival show quickly captured the attention due to its captivating format and entertaining cast. With so many obstacles and temptations in front of them, only a few people are able to emerge as a winner. However, Gina Torres won the game with all of her heart and tried her best to do what was best for her team. Naturally, her performance helped her gain many admirers who are eager about the reality TV star's current whereabouts. So, let's explore it all together, shall we?
Gina Torres' The Law of the Jungle Journey
As soon as Gina entered the show, she emerged as a strong player due to her athletic prowess. Just before the first event, she was assigned to be part of Team Orange. She was quickly joined by Adrián Andrés, Bruce Santillán, Fabian Camberos, Paola Michelle, and Zoe Joffre. However, her position as a strong player also meant that she was on the radar of the Blue Team, who could not help but wonder if they should try and send her to the eliminations should the opportunity arise.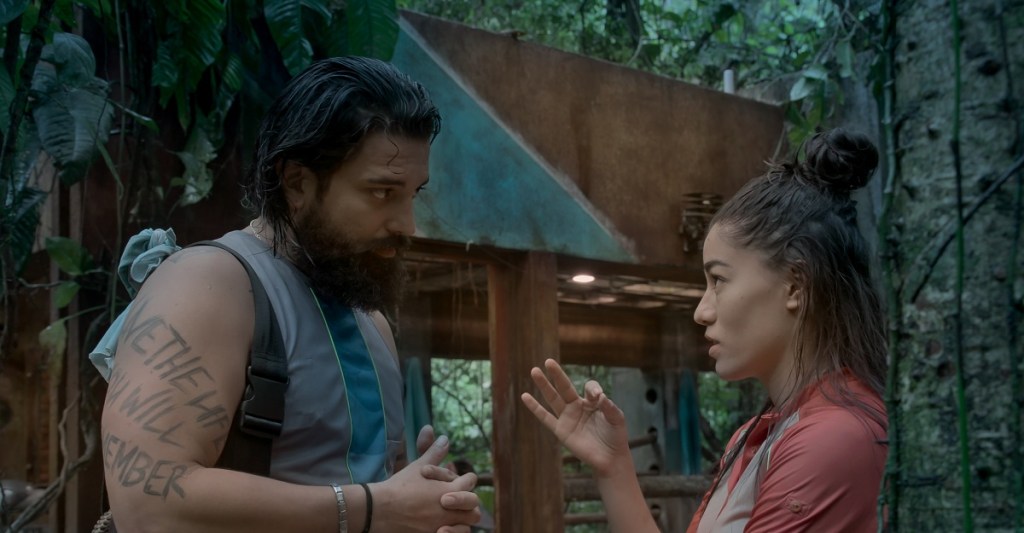 However, when Gina's opponents did have control of the game, Zoe approached her allies in the Blue Team and requested them not to send Gina to the Purge. Shortly after the second round of eliminations, each team was asked to vote for the version they felt was strongest in their squad and possessed leadership qualities. The Orange Team decided to send Gina as their representative, and she got to enjoy a feast. She was also offered the chance to make her team lose 100 thousand pesos. Though she initially accepted the offer, Gina ultimately decided not to follow through.
For the rest of the season, Gina did not accept any sabotage offers and continued to be the backbone of her team even after the camps were merged. Her performance also helped her earn the loyalty of other contestants, many of whom were willing to even bow out of the competition should Gina become the winner. Ultimately, Gina was one of the five finalists who worked together as a team to win the grand prize, and Gina was able to take 247 thousand pesos home with her.
Where is Gina Torres Now?
Based in Guadalajara, Mexico, Gina Torres seems to be thriving in both the personal and professional aspects of her life. The physical prowess the viewers saw from the reality TV star during her time on the show can largely be credited to her work as a gymnast, cyclist, and fitness guru. In fact, Gina can often be seen working out in the gym or cycling along scenic routes whenever possible. Presently, she is affiliated with both Mediatility and Mia Fitness.
Gina also seems quite close to her family and shares a special bond with her big sister, Priscila Torres Tovar. She has also posted several photographs with her friends and is always happy to be in their company. Having turned 24 in July 2022, Gina is also fond of traveling and is always delighted to spend time at a beautiful beach.
Read More: Josué Villanueva: Where is The Law of the Jungle Winner Now?