There are only a few reality shows that combine thrilling adventure and clever intrigue in a manner as engaging as Netflix's 'The Law of the Jungle.' Also known as 'La Ley de la Selva,' the Mexican survival show has gained many fans since it premiered due to its unique format and unexpected turn of events. There are only a few people who can claim to have won this gripping series set in the beautiful but no less daunting Colombian jungle. However, Josué Villanueva not only achieved this impressive feat but also gained many fans due to his stunning performance. For those curious about what the reality TV star might be up to these days, here is what we know about the same!
Josué Villanueva's The Law of the Jungle Journey
After entering the Netflix competition series, Josué was assigned to be a part of the Blue Team. His teammates included César Morales, John Guts, Layla Neri, Leslie Gallardo, and Sandy Padilla. Shortly after entering the show, he quickly emerged as one of the strongest players on his team. This meant that he was sent to the season's very first Purge alongside John and Sandy. However, he was able to ensure his continuation in the show.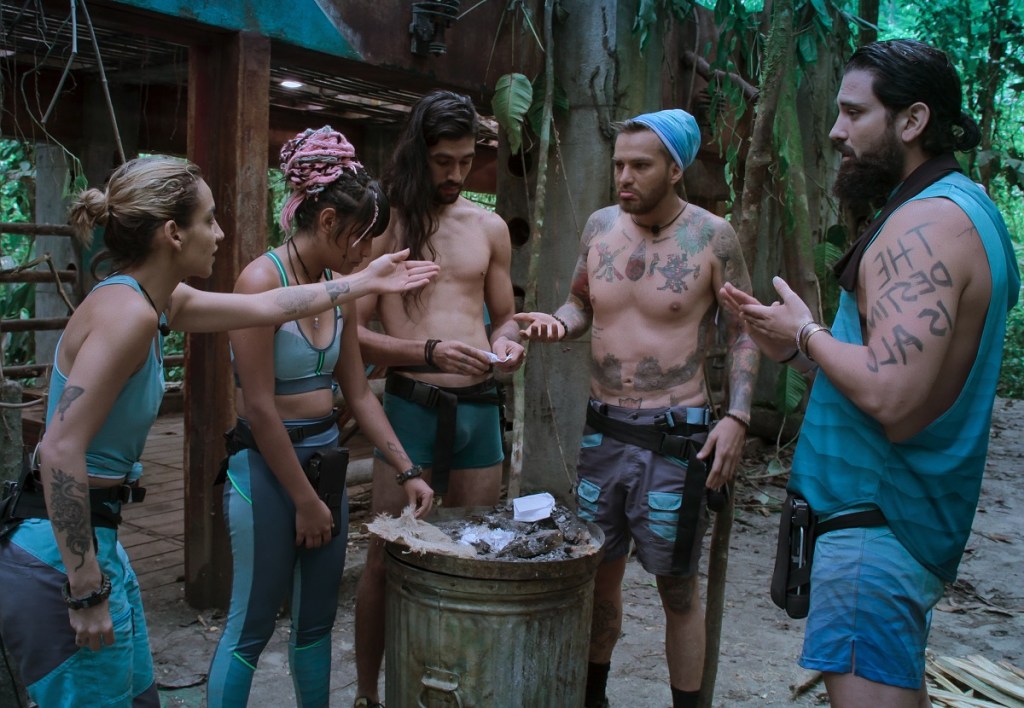 Thanks to Josué's contribution, the Blue Team was able to win the second challenge, though they ended up losing the third round. After five rounds of games, he and Leslie were the only remaining members of their camp and had to join the orange team for the rest of the season. Despite his minimal interactions with his once-opponents, Jo quickly made a place for himself within the new group. In fact, the participant's game style and bond with others even led some of the other contestants to claim that they wanted to see him in the finals and were willing to risk their own elimination for the same.
While Josué's teammates assured him that he would not be sent to the sixth purge, he had already secured his safe passage by agreeing to sabotage the task before for immunity from being sent to the elimination round. Josué and the remaining cast members decided to play as a team of five for the final challenge. After the finalists won the competition, it was revealed that Josué had never agreed to accept sabotage for money. This meant that he was able to take home 247 thousand pesos.
Where is Josué Villanueva Now?
If you are curious just how Josué is so physically active, his professional life might give you the answer you need. The reality TV star is actually a professional parkour athlete and even instructs others. Additionally, he works as a circus artist and a stuntman. Josué also owns a small carpentry workshop where he creates wooden masterpieces. Those interested in watching him in his element can browse through multiple videos that the artist has shared via social media. His bond with his mother is also quite evident for anyone to see. In fact, she was the biggest motivation that Josué had in order to continue pushing forward and win the Netflix series.
Read More: Gina Torres: Where is The Law of the Jungle Winner Now?