Rockstar's Grand Theft Auto wouldn't be too far from being among the best game series in the world, ever, and for several fans, it already is. So much so, that the term open world, or the very first experience of an open world RPG for most players currently in their 20s would have been one of the GTAs, and that in itself is a very vast gamut.
GTA V, the latest in the series released back in 2015, opened to near perfect critical scores, and needless to say, broke numerous records during its sale. What's more is that it's still going pretty strong, and there exists virtually no question that even if Rockstar takes its own sweet time, a sequel, a sixth GTA is pretty inevitable. There is no way one gets going with an IP so lucrative, especially without any sense of finality.
However, as always, Rockstar is currently tight-lipped on any developments with respect to the game, denying whether it is even happening or not, something that we as a fandom have considered to be a given at this point. The internet is already eons ahead, having a field day simply out of predicting theories on what the next in the superhit game franchise could entail, and boy, there are some wild theories out there.
While the credibility of those theories, leaks and rumours will continue to be questioned until the day the folks at Rockstar walk up to a pedestal and announce the game officially, there is reason to believe some of those might after all stand to be true. Apart from those, here is everything we currently know, or at least would predict about the supposed and hotly anticipated before it's even announced, Grand Theft Auto 6.
GTA 6 Plot: What Can It Be About?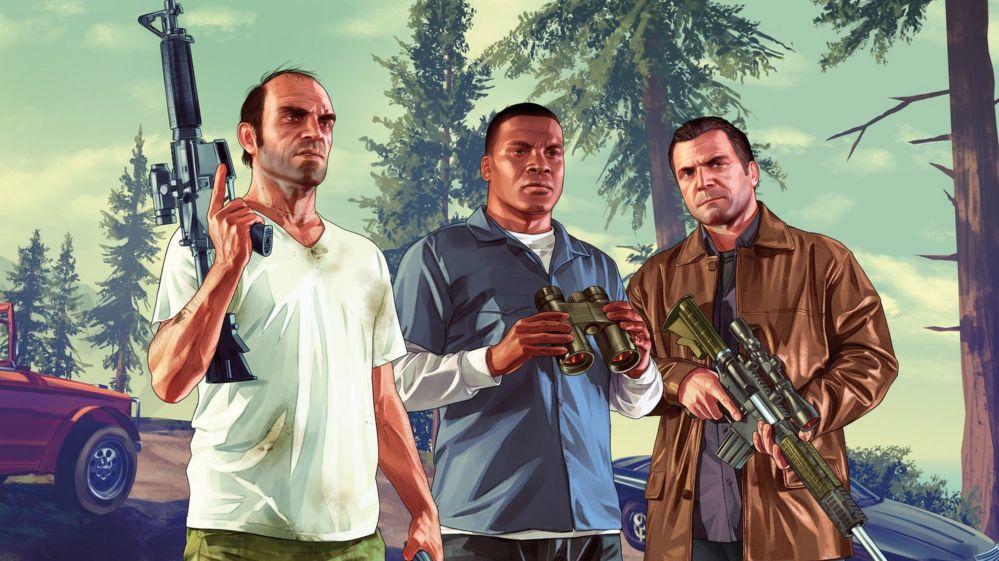 I have a forewarning before we begin with this. It would do us all a world of good if we automatically assume "reportedly" prefixed to every sentence thereafter, since as has been stated in the opening paragraph, nothing related to the game has been confirmed yet, leave alone plot and gameplay details. So, take this with a pinch of salt, but whatever is about to follow may not have an iota of truth about it, or on the contrary, may turn out to be all too true.
Based on rumours and leaks from multiple sources, it has now been widely reported that GTA6 would presumably feature Vice City and Liberty City as the game's main setting, as opposed to Los Santos, in keeping with the trends of each subsequent game, along with a new location previously unexplored in any GTA game, reportedly modelled on the city of Rio De Janeiro.
Furthermore, gauging from the chatter on the internet, there are two distinctly different theories/rumours on the main play aspects and the storyline of the game. It is widely believed that the game could be set either in the 70s-80s, exploring the rise of the drug trade in the states in a storyline heavily inspired by 'Narcos', the Netflix show, or in current day Liberty City, and a new city remodelled on NYC, focussing on more organised crime, similar to Michael's storyline in GTA V.
It is also widely rumoured that the first one is supposed to have a more classical gameplay with a single protagonist and linear storyline. On the other hand, the second rumour/theory has its supporters claiming that Rockstar are really looking to switch things up with this one, featuring four protagonists and a gameplay that branches off in the middle, one focussing on the police procedural part of it as they crack down on the perpetrator gang in the game, and the second focussing on the gangsters' side. How, or whether Rockstar make this happen is only currently known to them. As with other GTA games, this one too may only have nods to other GTA parts, and will not serve as a direct sequel or prequel to any other games in the universe.
GTA 6 Gameplay
Even more difficult to predict, since GTA6 is apparently being developed only and exclusively for the next generation of consoles, namely, PS5 and Project Scarlett, but the nearest guess, as also confirmed from the leaks is that the game will borrow heavily from the quasi-realism of 'Red Dead Redemption 2'. What that would essentially mean is that firstly, you won't be able to carry and entire arsenal of weapons undetected and unseen in your pockets. Like RDR2, the player would reportedly only be able to carry the weapons on his own, with the car now serving as the equivalent for the horse's satchel in RDR2.
In keeping with RDR2's attempts at increased realism, buildings, cars and people too would reportedly be shown to be aging and changing as the game progresses. What can be said surely though is that GTA6 will have an enviable open-world setting, with a free roam that could extend up to days on end. It is also not certain whether the game would feature the all too popular gameplay switchable between three different protagonists in the game form GTAV, which in my opinion was ingenious, or make do with a single, traditional protagonist.
GTA 6 Crew: Who Can Be Behind It?
Following the unprecedented success of RDR2, GTA 6 was immediately rumoured to be the next game at Rockstar Studios Worldwide, with another sequel to 'Bully' being in development and GTA 6 being pushed to meet earlier release dates. Of course, there currently is no way to confirm the urgency of these projects over at Rockstar as of now.
GTA 6 Release Date: When Can It Premiere?
Since it is widely rumoured that GTA 6 is being exclusively designed and developed for the next generation of gaming consoles in PS5, and the Project Scarlett from Xbox launching next year, we can effectively rule out the next two to three years even, more so since any dates on the potential release of a fifth Playstation too are scant. Players may have to wait until as long as 2023 to see this game take shape in all its glory, but when it does, everybody who has ever laid hands on a GTA will know that it is completely worth it.
Read More in Game Previews: Need For Speed Heat | Cyberpunk 2077