Narcos has set a new standard in the field of autobiographical series. Neither overdramatic nor lacking any action it does justice to the extravagant and mysterious lifestyle led by the most famous drug lord history has ever seen. It follows the life of Pablo Escobar, the El Patron of Colombian crime, and how he became a household name for American people. After watching the season 3 of Narcos, many fans must be searching for similar series which can help them reel from their loss. Here is the list of TV shows similar to Narcos that are our recommendations. These show can take you to the majestic world of crime and render you enchanted. You can watch some of these TV shows like Narcos on Netflix, Hulu, or Amazon Prime.
12. The Originals (2013-Present)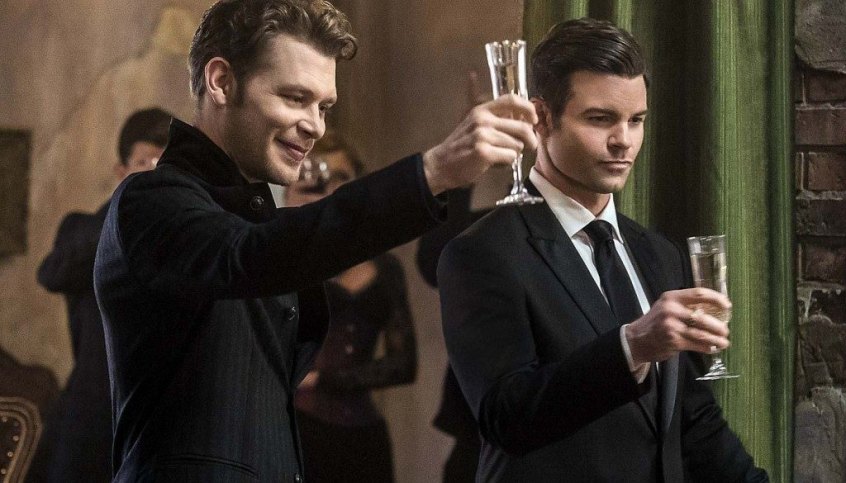 Making an empire involves a lot of bloodshed. And if you are a 1000-year-old vampire family which has enemies in every corner of the world, it is close to impossible. For the Originals, however, nothing is impossible. Meet world's first vampires who have returned to their favourite city of New Orleans. Watch a fight to the death or rather un-death between the most ferocious family of history and their trained henchman.
Read More: TV Shows Like American Horror Story
11. Prison Break (2005–2017)
Michael Scofield is a brilliant civil engineer who has designed an impenetrable prison. However, when his own brother Lincoln gets apprehended in the same prison, he is faced with a dilemma. Whether to let go of his brother or get himself installed in the same prison to break his brother out of there. What do you think he did?
Read More: TV Shows Like Prison Break
10. The Mentalist (2008–2015)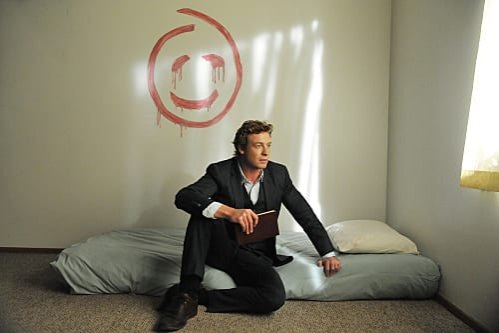 Wanna join a psychic in a search for a horrific serial killer called Red John? You're in the right place. Just like El Patron, Red John is a famous criminal who seems to be ten steps ahead of law enforcement every time. However, when he makes the mistake of murdering the family of a conman Patrik Jane, he starts a chain of events which ultimately lead to his demise. Will Jane, a reformed criminal, be able to catch a man of his own breed?
Read More: TV Shows Like Once Upon A Time
9. Sons of Anarchy (2008–2014)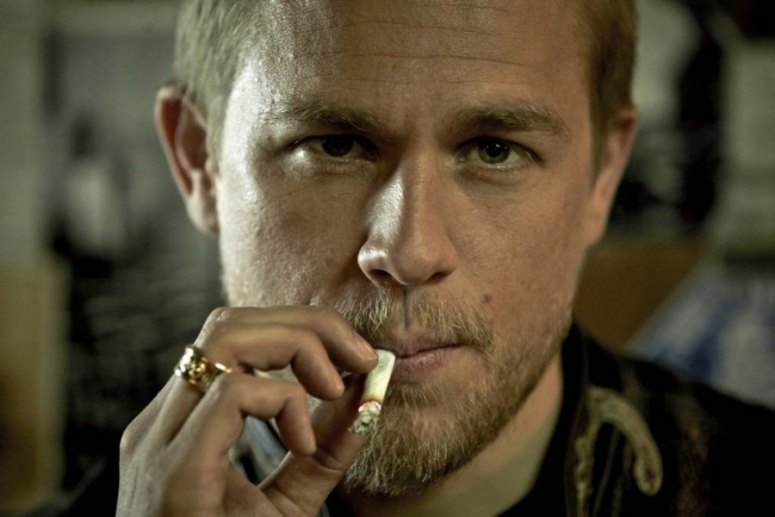 'Sons of Anarchy' is based on a motorcycle gang called SAMCRO which deals in legal as well as illegal operations. President Clay is a man who likes it old school: bloody, violent and deep in trouble. However, his stepson Jax Teller the son of the founding father of the gang is a little different. He wants to change the way the gang operates and wants to move it to a stable place. Dealing with his dysfunctional family and the law enforcement trying to shut down SAMCRO Jax's days are full of anarchy.
Read More: TV Shows Like Sons of Anarchy
8. Power (2014-Present)
A story full of suspense, politics, and mystery this is Power. James Ghost is a man who owns the dopest club in town, has a gorgeous wife and the life everybody envies. However, under the seemingly opulent façade lies a lie far ugly than the faces of his enemies. Ghost runs a drug paddling ring for the wealthy and influential using his club as a front. What will happen when the two worlds collide?
Read More: TV Shows Like The Following
7. Pablo Escobar: El Patrón del Mal (2012-Present)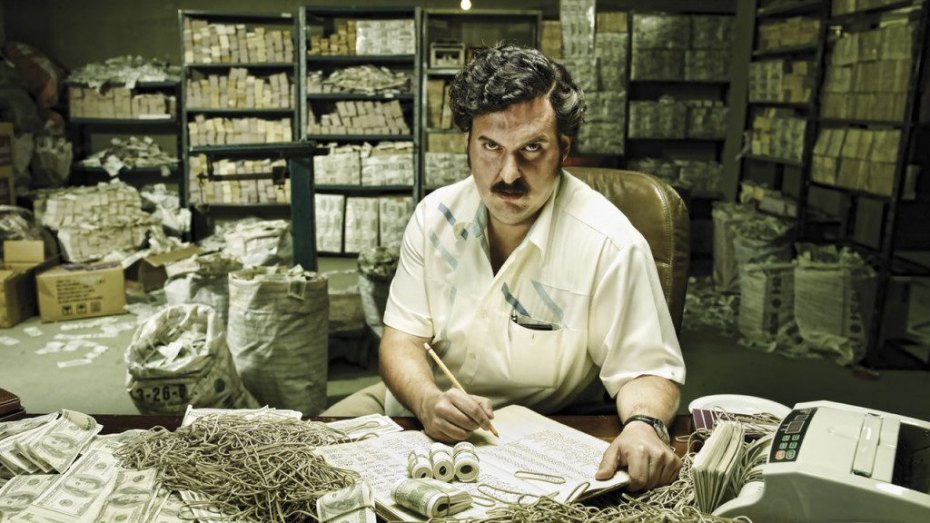 Fans of Pablo Escobar fret not because another fabulous story on his life is here for you. Describing the childhood motivations of El Patreon in becoming the biggest druglord world has ever seen and his mother's involvement in it, this series is a must-see for the fan of Narcos. Although it doesn't match the level of Narcos, it will surely tickle your entertainment bone.
Read More: TV Shows Like Scandal
6. The Night Manager (2016-2018)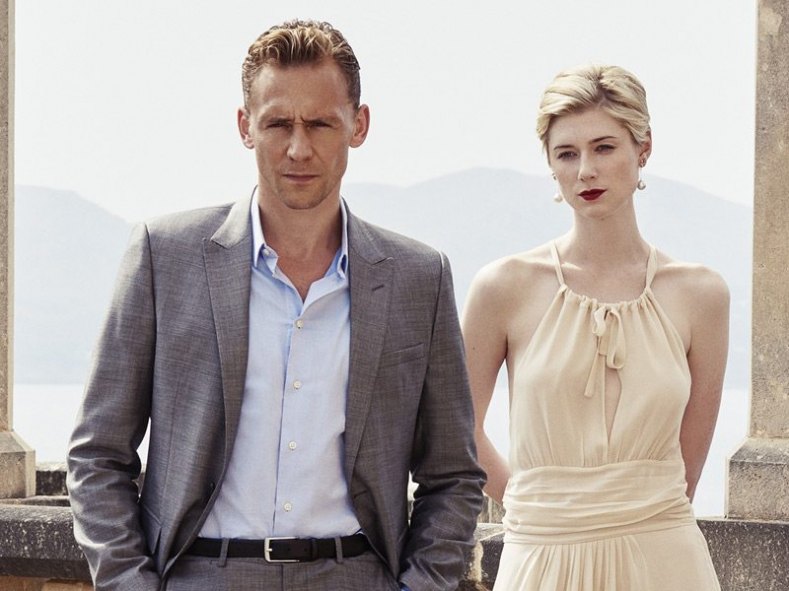 Richard Roper is an international arms dealer wanted by all of the intelligence agencies including MI6. With no proof against him, MI6 chief Angela Burr lures Jonathan Pine, a night manager with a history with Roper. Jonathan gets deep into the honey trap when he falls in love with Richard's girlfriend, and the criminal life entraps him.
Read More: TV Shows Like Sex and the City
5. The Blacklist (2013-Present)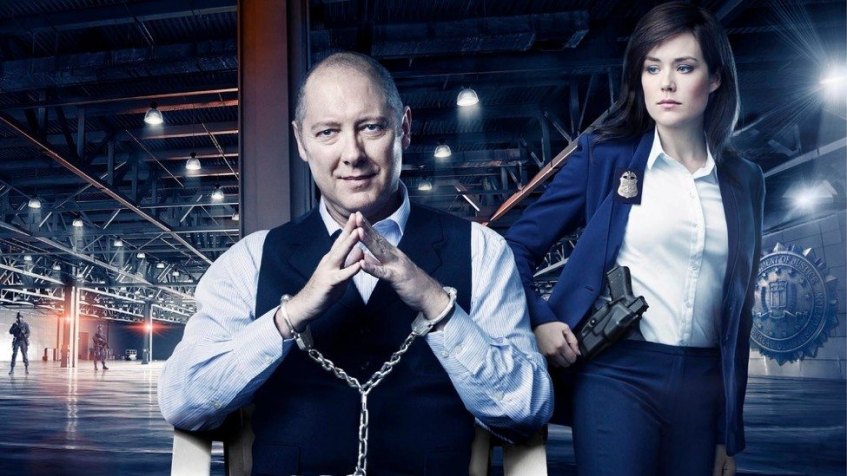 Speaking of a single international criminal hiding from the FBI meet Raymond the Red Reddington. Raymond, an ex-FBI agent, has gone rogue and is running a criminal organisation covering the globe. To FBI's surprise, he surrenders one fine morning and promises to give them many international terrorists. However, what the FBI doesn't know is that they are helping Raymond in eliminating his criminal competitors. What will this devil do now?
Read More: TV Shows Like The Blacklist
4. House of Cards (2013-Present)

Building an empire built on the foundation of bloodbath, betrayal, and evil plans, is not only difficult but also a foolhardy thing. Don't believe me? Take a look at the life of Francis Underwood, a man fighting against the world to get what he deserves. When the Majority whip of US is denied his position as the Secretary of State, he whips back like a viper and becomes the Vice president. His next target is the seat of President and the people standing against him are every one in the entire world including his own wife. What will he do in the face of these great odds?
Read More: TV Shows Like House of Cards
3. Mindhunter (2017-Present)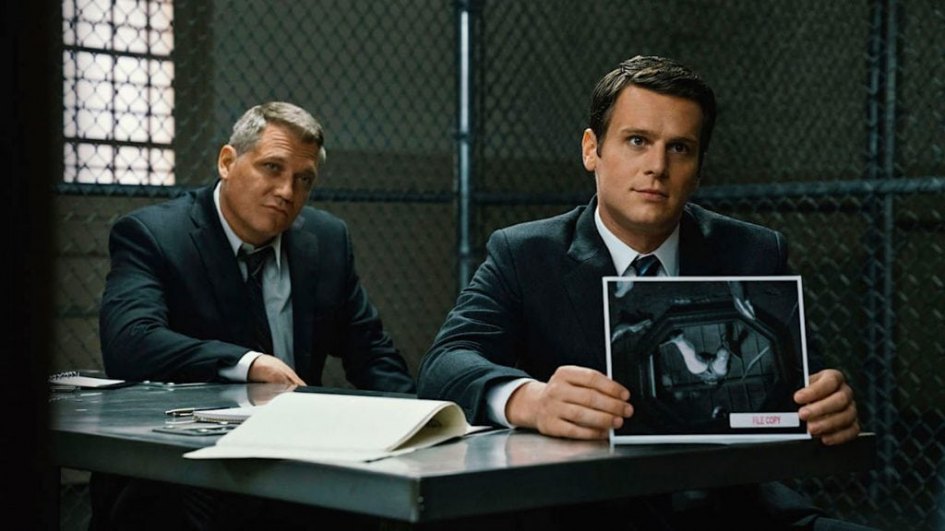 Trying to get into the horrific yet mysterious minds of serial killers and criminals are FBI agents Holden Ford and Bill Tench. Trying to prove that understanding the psychology of a criminal behind committing a crime can help law enforcement in a time when such talk was considered futile and derogatory these FBI agents have a hard life. While catching a new class of criminals and deal with their life problems will the mindhunters find the mind they are looking for?
Read More: TV Shows Like Mindhunter
2. The Wire (2002-2008)
Set in Baltimore, this is an all-encompassing drug series. Portraying the problematic and mysterious lives of every person involved in the drug scene, from a common junkie all the way to the mob boss this is the Wire. The link connecting every man involved in the chain of deceit and crime, this series consists of the law enforcement trying to shut down the operation of a major drug kingpin who himself is dealing with a new competitor trying to take him down. In this world of white deceit, no one is safe.
Read More: TV Shows Like Southland
1. Breaking Bad (2008-2013)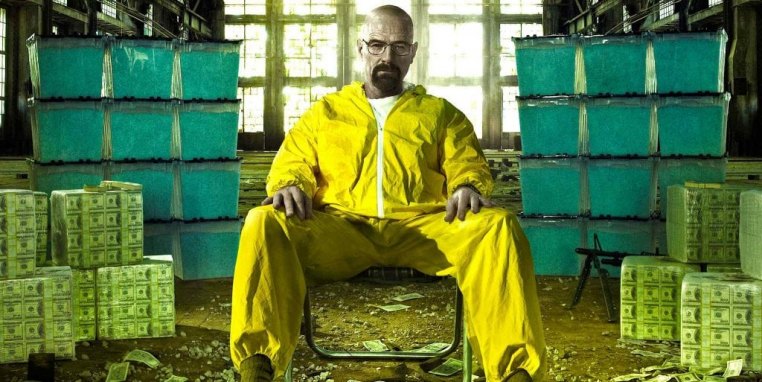 Our modern Pablo Escobar, Walter White is here. Fed up with his boring life and after receiving a Cancer diagnosis, Walter decides he needs to make a major change in his lifestyle. A simple school professor, Walter uses his chemistry knowledge to produce the best Crystal Meth anyone has ever seen. To sell his pure product, he approaches a down and out drug seller. Together these two men build a drug empire which surely rivals Paolo's empire in ambition and sheer hunger if not size.
Read More: TV Shows Like Breaking Bad