Jackson West joins the LAPD in ABC's police procedural series 'The Rookie' after becoming the top of his class at the Police Academy. Although he is initially recognized as the naive son of Commander West, head of the LAPD's Internal Affairs Division, Jackson quickly earns his place in the Mid-Wilshire station. He gets involved in several intriguing cases and plays a major part in bringing down Doug Stanton, a racist police officer who lets criminals nearly kill him. Although the character succeeds in becoming a fan favorite, he dies heartbreakingly in the fourth season. Naturally, the viewers must be wondering what really happens to him. Let's find out! SPOILERS AHEAD.
How Did Jackson Die?
The third season of the show sees the introduction of Sandra de La Cruz AKA La Fiera, a crime boss who aspires to become the most influential one in the city of Los Angeles. Detective Angela Lopez starts her investigation into her, which threatens the latter's plans. She even tries threatening Lopez's partner Wesley Evers but doesn't succeed in scaring the committed and courageous police officer. In the third season finale, Angela and Wesley are preparing to get married. Realizing that the cops have become an unignorable threat to their plans, La Fiera's gang abducts both Angela and Jackson before the wedding.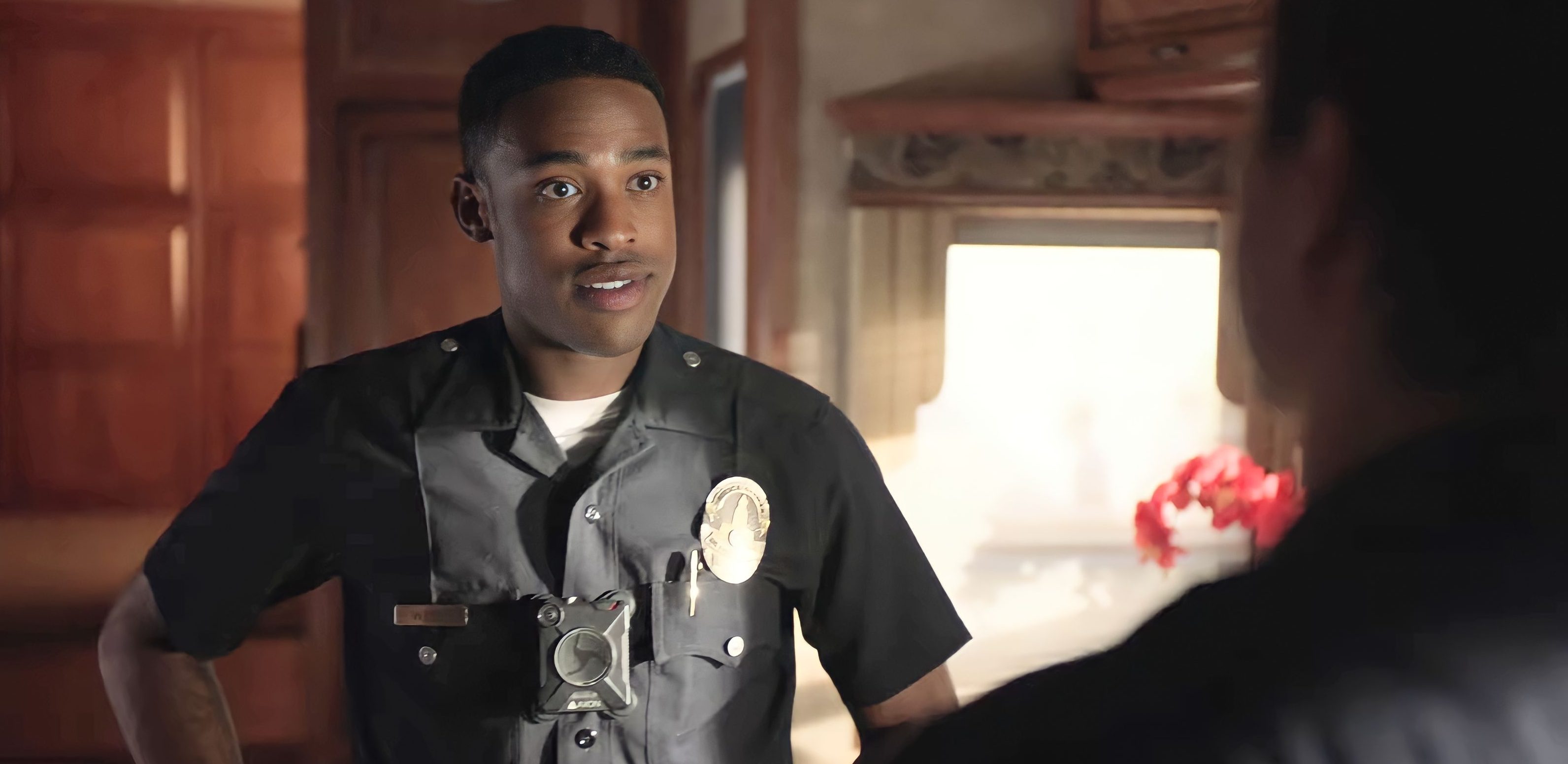 In the fourth season premiere, footage from a security cam shows how Jackson and Angela are abducted. When Jackson tries to resist his abductors, one of the men named Armando shoots him dead. He then puts Jackson's dead body in the trunk of a car. But Angela and her baby somehow manage to survive. Before dying, Jackson makes the job of his superiors easy by scratching Armando. His killer's DNA gets under the fingernails of the police officer, only for Wade Grey and others to find a match. Grey then arrests the killer of one of their own with enough anger in him to kill the murderer in retribution.
However, Grey knows that Jackson wouldn't have approved such an act, which stops him from seeking vengeance. Armando is taken into custody as Jackson's superiors and colleagues mourn his death. At the end of the episode, Angela visits Jackson's grave to pay her respects. To honor his memory and love for her, Angela names her son after him as well. Jackson's arc was concluded by the writers of the show due to Titus Makin Jr.'s exit from the series.
"It's heartbreaking. But I didn't really have a choice. He [Titus] wasn't coming back, and because of the way we set things up with the [Season 3] finale, there was just no way to tell that story without Jackson," series creator Alexi Hawley told TVLine about killing Jackson off. "But we lean really hard into honoring how he was the heart of the show, and it was definitely impactful for us to have to deal with that," the creator added. Titus started to think about leaving the series after the murders of George Floyd and Breonna Taylor.
"I woke up one morning and I was watching the news, and I was like, 'I can't do this. I can't go play a cop on a show and not talk about the fact that I'm a Black cop.' My character hadn't addressed any of that," Titus told EW. "I had that conversation with Alexi [Hawley], our showrunner, and he was extremely gracious and he totally understood everything I was saying. I did come to that point where I was like, 'If you want to write me out, I politely receive that. I would rather be written out than ignore the reality and not be able to tell the story,'" he added. Although Jackson and Stanton's storyline was conceived to address the same concerns the actor had, Titus eventually decided to leave the show, which paved the way for Jackson's death.
Read More: Does Lucy Die in The Rookie? Theories