Portrayed by Aviis Zhong, Liu Li-Min's Wife, Xu Ya-jing, is an important character in Netflix's Taiwanese film 'The Post-Truth World.' Although she is dead for most of the film, she still plays a pivotal role in the development of the narrative. As a film, 'The Post-Truth World' tells the story of a promising baseball player, Zhang Zheng-yi (Edward Chen), whose life comes crashing down after he is accused of murdering his girlfriend, Shi-yun (Tzu Hsuan Chan). He is subsequently arrested and sent to prison. Seven years later, he kidnaps Li-Min (Hsiao-chuan Chang)) and escapes from prison. As Zheng-yi begins investigating his girlfriend's murder, he finds a connection between Shi-yun and Ya-jing. If you are wondering how Ya-jing died in 'The Post-Truth World,' we got you covered. SPOILERS AHEAD.
How Did Xu Ya-jing Die?
The film begins on November 24, 2012, when Ya-jing is still alive. She is at the ballpark with her husband and daughter. At one point, she gets up and passes by the quarreling Zheng-yi and Shi-yun. After the narrative skips seven years, we are told that Ya-jing is dead. When Zheng-yi learns that Ya-jing submitted a report proposal on his doping, he questions Li-min, who has no idea about any of this. The two men start digging. Zheng-yi realizes that he indeed had a banned substance called tuaminoheptane in his body from the supplement drink Shi-yun was giving him. It turns out that Shi-yun's father suggested the supplement to her. She had no idea that it contained a banned substance. Moreover, Shi-yun's father tipped Ya-jing off about Zheng-yi's drug use, fully intending to destroy the young man's career before it even began.
Among his wife's things from work, Li-min finds a small bag of cocaine. Autopsy reports reveal that Shi-yun had cocaine in her system. In flashback scenes, we learn that Shi-yun approached Ya-jing and pleaded with her not to do the segment on her boyfriend. In exchange, she promised that she would give her information about a drug cartel active in the school and claimed that she was part of it. On November 24, Ya-jing and Shi-yun met inside the closed-off bathroom at the ballpark. Soon, Wu Lin, the scion of the Wu family, shows up and sells a small bag of cocaine. Shi-yun, who has never done cocaine before, uses a tiny fraction of it. But its effect ultimately gets her killed.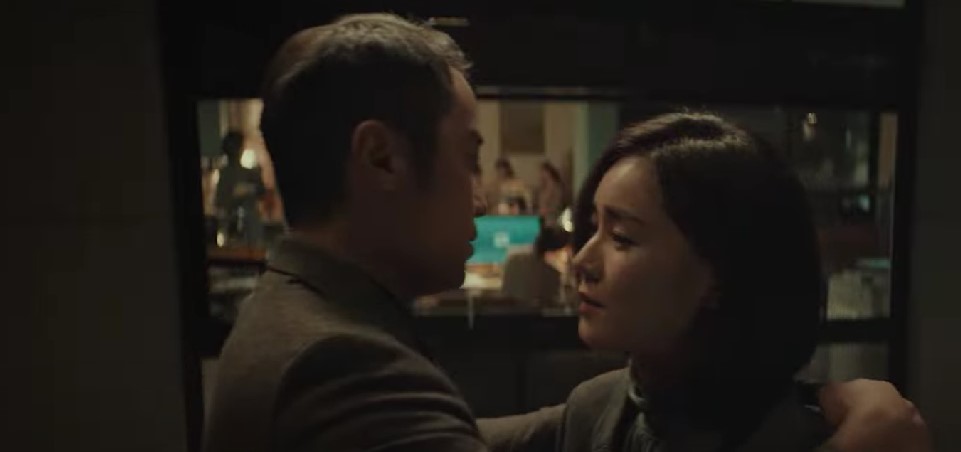 Ya-jing deduced that everything she had found in the investigation about the cartel was made up by Shi-yun to protect her boyfriend. Shi-yun knew what this opportunity meant for Zheng-yi and what would happen if he lost it overnight. There was never a cartel, Wu Lin got his drugs from a cousin in North America. Shi-yun had a bank account with $600,000, but it turned out that she was the one who was sending money there.
Two years earlier, Shi-yun died of gastric cancer. It devasted both her husband and daughter. Although he seems happy outwardly, Li-min can't sleep without drinking and is deeply depressed. When Li-min learns about the possible involvement of his wife in Shi-yun's death, the investigation suddenly becomes very personal to him. He and Zheng-yi discover that the network he works for is funded by Wu International, the company run by Wu Lin's father. This makes Zheng-yi wonder whether Ya-jing ultimately dropped the investigation because she received money, but Li-min refuses to think ill of his wife and resolutely believes that she abandoned the segment as a favor to the dead girl.
Read More: Is The Post-Truth World Based on a True Story or a Book?