Netflix has recently upped its game when it comes to scandalous crime docuseries. While 'Tiger King' has captured everybody's attention, you might be looking for the next fix of true crime, on the platform. In that case, look no further than 'How To Fix a Drug Scandal'.
The four-part miniseries happens to shine a light on one of the gravest law enforcement and justice system scandals in recent history. We see the misconduct of two chemists, Sonja Farak and Annie Dookhan, as well as the trials they faced. In the docuseries, we are told that such action ended up sending shockwaves through the criminal justice system, and nearly turned the entire thing on its head.
Naturally, you might be wondering whether some bits are sensationalized, or if the entire matter is portrayed adequately. We have you covered in that regard, as we bring you the unbelievable true story behind 'How To Fix a Drug Scandal'.
The True Story Behind 'How To Fix a Drug Scandal':
Firstly, this is a true-crime miniseries from Netflix, so it is inherently based in fact. Now, you might be wondering whether the magnitude of Dookhan and Farak's actions warrant a docuseries. To put things into perspective, around 44,000 drug convictions had to be dismissed due to their misconduct.
The courts faced typical double whammy since two of the most prominent testing labs in Massachusetts had to be shut down, while Farak and Dookhan were investigated. At the time, the information was made known to the public, gradually. However, the complexity of the case prevented most people from getting a clear picture of the situation.
A few years after the incident, we now know what has happened. Thanks to Erin Lee Carr, the director, the community can now comprehend the gravity of the case. She's spoken to the Boston Herald about the complexity of the research involved, saying, "…and for some reason, it was so difficult to figure out. So I assembled a team and collaborated with (Oscar-winning documentarian) Alex Gibney's production company. I put on a notecard above my desk: What is the film here? Because when you're dealing with so much information and legalese, it's really, What is the core story here?"
Thus, 'How To Fix a Drug Scandal' becomes much more than just the story itself. It becomes Erin's approach to the entire incident. As per her own admission, she's made it a story of 'addiction and obsession'. This brings us to the prime individuals examined in the docuseries- Annie Dookhan and Sonja Farak. While the former was fabricating test results, the latter was actively using these tested drugs.
Culprit 1: Annie Dookhan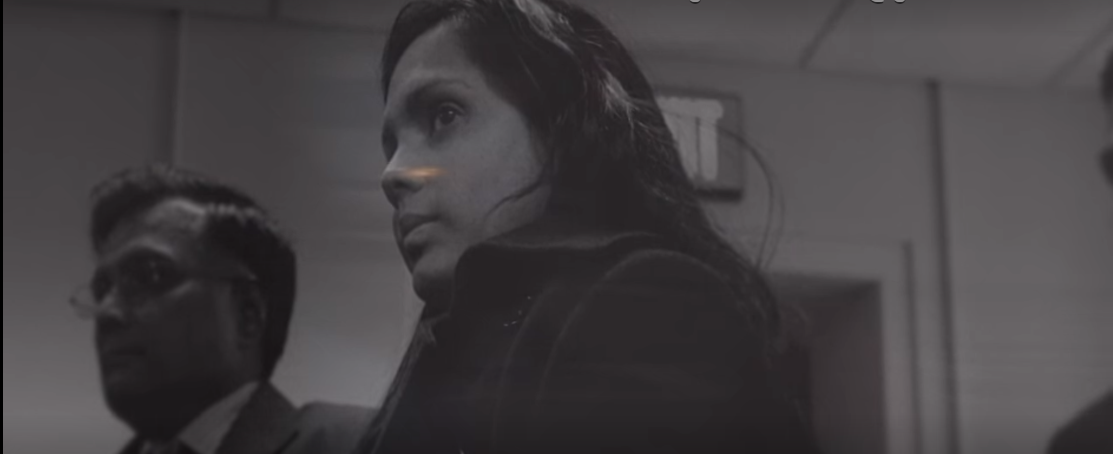 Annie Dookhan was hired in 2003 by the Office of Health and Human Services and started working at the Hinton State Laboratory. Over the next decade, she processed almost 60,000 drug samples, involving 34,000 defendants. Her productivity is mentioned in the docuseries, wherein her output was almost four times that of her colleagues.
She tested almost 500 samples a month. Her supervisor was suspicious but did not find any wrongdoing during the audit. In 2009, she falsely testified about having a Masters in Chemistry, in court. In June 2011, she was caught forging her colleagues' signatures on paperwork and was suspended. However, she still testified in court.
Once interrogated, she came clean about how she'd mix drug samples, or classify them by sight alone. The docuseries makes it a point to inform us about how Dookhan was cutting corners. She was arrested and charged in 2012 and pled guilty in 2013. Dookhan was sentenced to three years in prison.
She was released in 2016. However, 21,000 drug charges were thrown out. She spoke about her divorce proceedings affecting her work ethic, but no proof has been found. It appears, she cut corners to come across as a good employee. Part of Dookhan's behavior has been attributed to her attempts to impress the prosecutor turned defense attorney, George Papachristos. The docuseries makes it a point to show us how Annie lied even in the correspondence with George, ultimately causing him to resign.
Culprit 2: Sonja Farak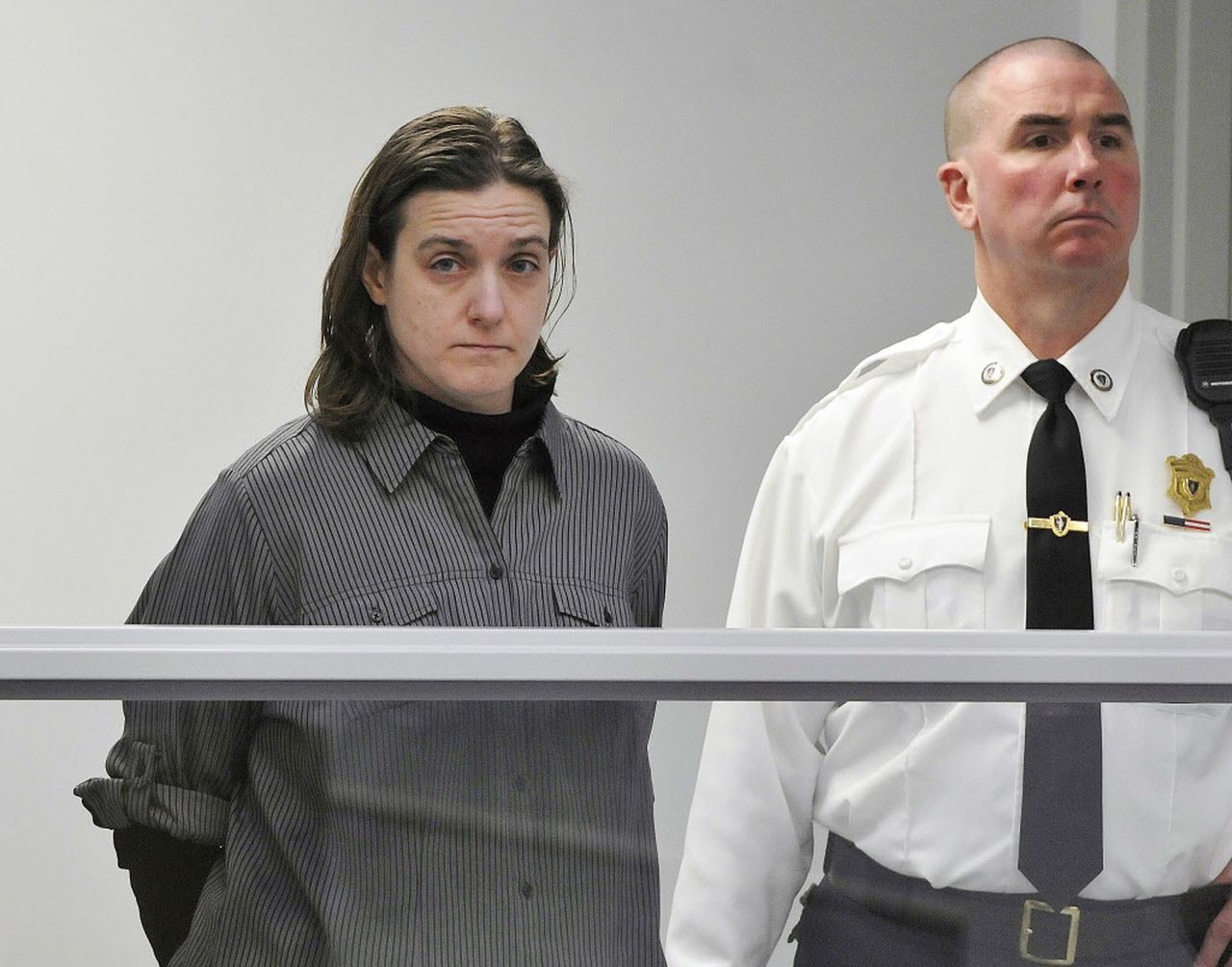 Sonja was in Amherst, around the same time Dookhan was wrecking havoc at Hinton State Laboratory. Between 2005 and 2013, Farak conducted tests, and provided testimony, while under the influence of narcotics. She used the lab to manufacture crack cocaine and stole drugs. The docuseries takes the time to walk us through Sonja's account of how she exploited the lab, to suit her own ends.
Ultimately, the District Attorney's office decided to retry the cases, in the interest of justice. Sonja pled guilty in 2014 and was sentenced to 18 months in prison. The docuseries portrays that she'd been released as well. 24,000 cases had to be dismissed due to her misconduct.
A Systemic Failure
While Farak and Dookhan are integral to the docuseries, the title is 'How To Fix a Drug Scandal'. Accordingly, the series is not just concerned with the scandal, but how it was handled. We are painstakingly shown how Judge Kinder made a fatally erroneous decision.
This is wonderfully tied in, by giving us accounts of Rolando Penate and Rafael Rodriguez. We see how their convictions might have been directly affected by Farak's misconduct. While Penate managed to survive, Rodriguez, unfortunately, committed suicide, after Kinder's decision to not reconsider the charges against him.
In this light, the docuseries also provides a scathing indictment of the system, where AG Martha Coakley tried her best to limit the damage from Dookhan and Farak's indiscretions. We are also told of Kris Foster, who was an assistant district attorney, at the time. She deliberately sent a false and vague letter to Kinder, refusing to turn in evidence to the defense attorneys.
The very handling of the situation is critiqued, including the AG appointing two retired judges, and enlisting the help of State Troopers to investigate prosecutorial misconduct allegations against the DA's office. However, where 'How To Fix a Drug Scandal' really hits the hardest, is the critique of a system where forensic chemists are overworked, underpaid, and labs are not adequately funded.
While Dookhan and Farak's misconduct is shocking, 'How To Fix a Drug Scandal' goes beyond the individual actions, to shine a light on a system that needs severe and quick restructuring.
Read More: Best Drug Addiction Movies