Netflix's 'Tiger King: Murder, Mayhem and Madness' is its wildest, meatiest true crime offering yet. While the series, at its heart, chronicles the rise and fall of Joe Exotic, it also serves as a buffet of the biggest and strangest names in the big cat business in America. Through its insane twists and turns, we learn how each one of these individuals plays a part in the ultimate dethroning of Joe, the self-fashioned "Tiger King."
The seven-part docuseries takes a deep plunge into the underbelly of the tiger industry in the country, fleshing out and exposing the crazy realities of the trade through its expansive portrayal of the people involved. And well, the people involved…they could each get their own Netflix series, because hell, Big Cat people sure are something. If you can't keep up with all the mayhem and madness, we have prepared a list of all Tiger King cast and characters.
1. Joe Exotic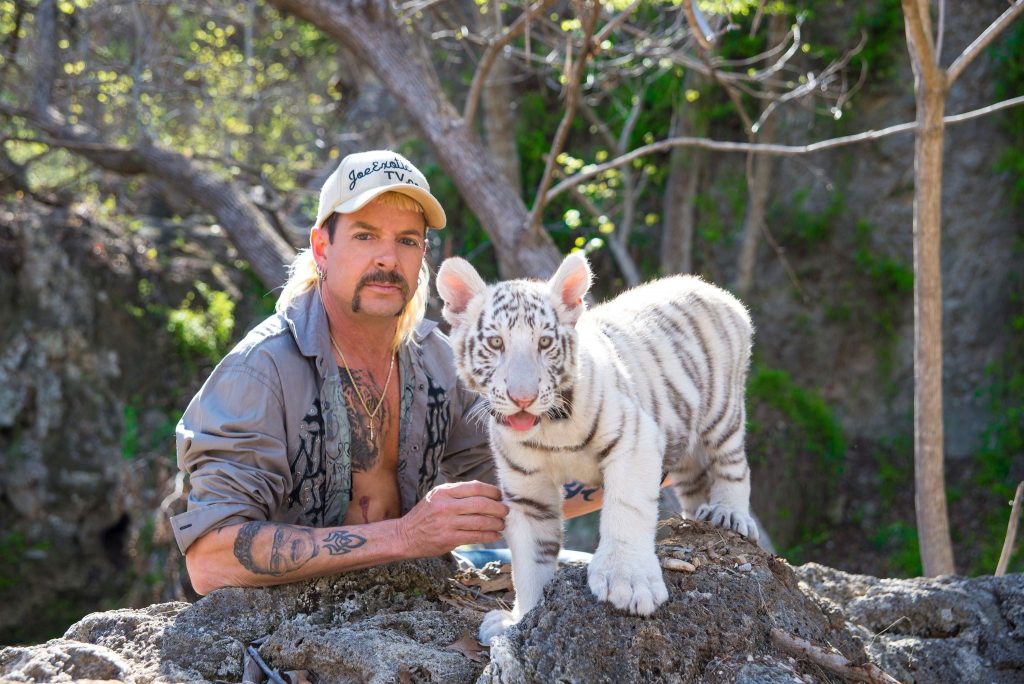 Ah, the Tiger King himself! As the name suggests, Joe Exotic, born as Joe Schreibvogel, serves as the spine of this glorious entangled web of narratives. He was formerly the founder and owner of G.W. Exotic Animal Park in Wynnewood, Oklahoma, and once claimed to be the biggest tiger breeder in the country.
Unlike anyone you have encountered before, this gun-toting, mullet-sporting, gay, polygamous man is as chaotic and eccentric as it gets. Joe is not only the former zookeeper of G.W. Zoo, he is also a country musician (with albums dedicated to tigers!), and an ex-candidate for both the 2016 presidential elections, and the 2017 state elections. The docuseries follows his life, and puts his heated rivalry with Carole Baskin at the forefront. He is ultimately convicted and sentenced to 22 years in prison for a murder-for-hire plot. Read more about Joe Exotic here.
2. Carole Baskin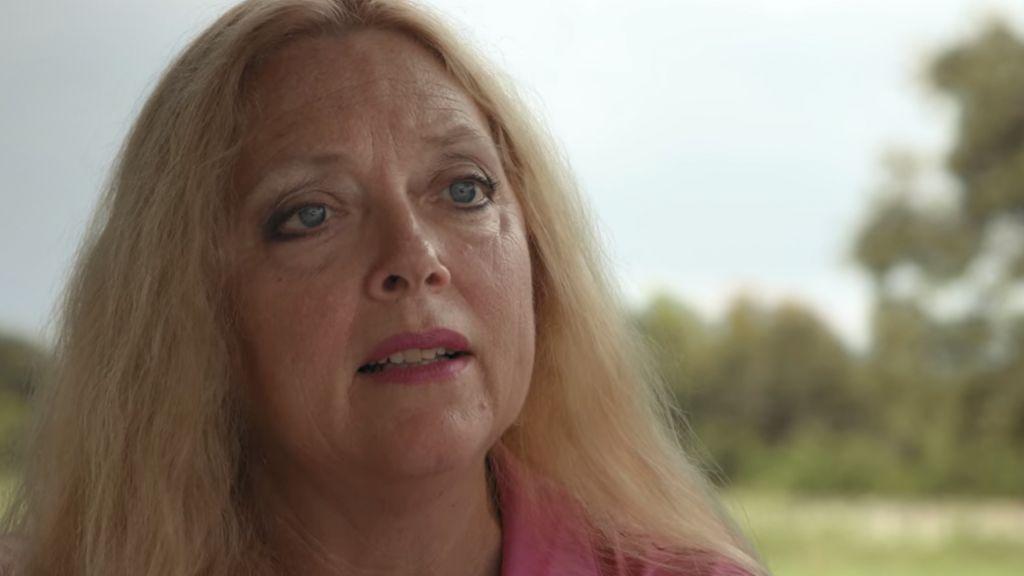 Carole Baskin is the owner and founder of Big Cat Rescue, and also Joe Exotic's fiercest and most vocal rival. Fueled by her passion for big cats, Carole is an animal rights advocate who actively works on ending the breeding of wild cats. She runs Big Cat Rescue with her husband, Howard Baskin, who takes care of the legal and financial aspects of the organization.
However, the docuseries also explores her controversial past. Carole is rumoured to have killed or been involved in the disappearance of her ex-husband, the multi-millionaire, Don Lewis. In the docuseries, Anne McQueen, one of Don's most loyal employees and friends, reveals, "We all feel Carole knows more than she is telling". Read more about Carole Baskin here.
3. John Finlay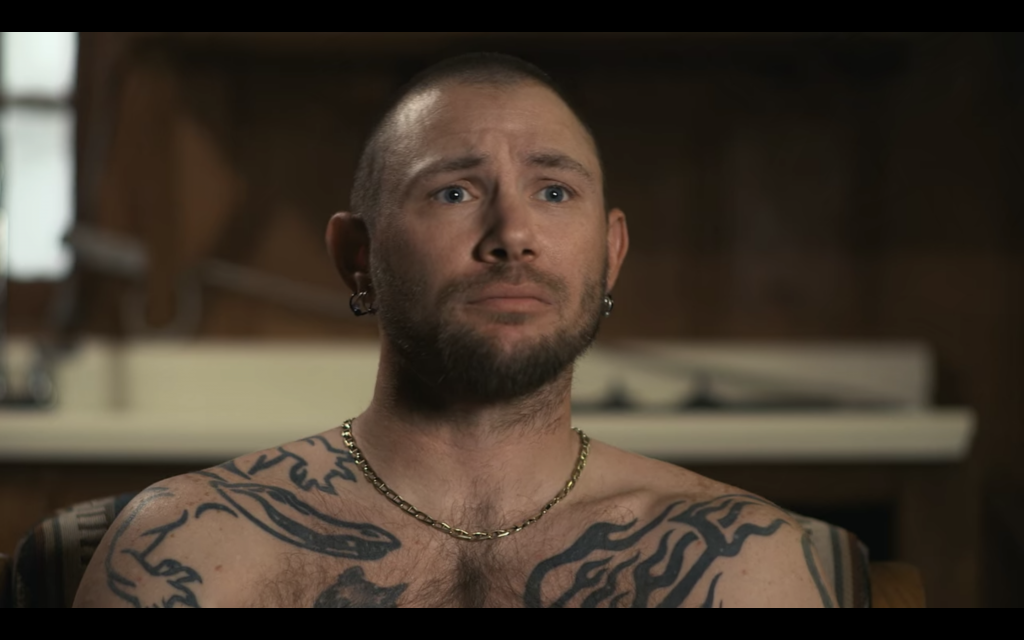 'Tiger King' also explores Joe Exotic's homosexuality, and introduces us to his husband, John Finlay. John met Joe a month after high-school, and began working at G.W. Zoo. He started his relationship with Joe in 2003, and was with him till 2014. Finlay was also married to Joe and Travis Maldonado in a three-way ceremony.
While Joe and John had a long-term relationship, the second-half of 'Tiger King' explores how Finlay was actually not gay. It is also hinted that Joe might have always been aware of it. Joe and John's relationship eventually fell apart, and it was revealed that Finlay was in a relationship with Amber, the secretary of at the zoo, and eventually left Joe. Read more about John Finlay here.
4. Travis Maldonado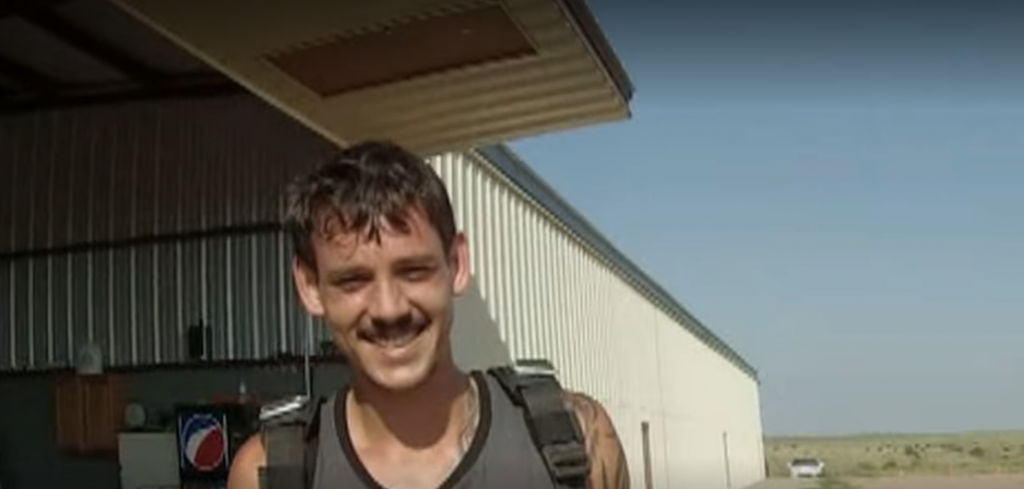 Travis Maldonado was also Joe Exotic's husband along with Finlay. He was 19 at the time he first met Joe, who immediately took a liking to Travis. Despite their age difference, the two soon started a relationship, and within a month got married to each other in the three-way ceremony. Travis is described to be a positive and innocent person by fellow-employees, including Finlay. But it also revealed that he had a meth addiction. In 2017, he tragically passed away at the age of 23 due to a gun accident. Read more Travis Maldonado here.
5. Erik Cowie
We're introduced to Erik Cowie in 'Tiger King' as the Head Keeper of G.W. Zoo. He came across Joe Exotic's animal park through Craigslist and served there as an employee for several years. By the time Joe had his trial, Cowie had been working G.W. Zoo for over five years. He had been in charge of tigers named Samson, Delilah, Lauren, Trinity, and Cuddles, some of which were later allegedly shot by Joe. He was one of the few employees who testified against Joe for shooting the cats. Read more Erik Cowie here.
6. John Reinke
John Reinke served as the manager of G.W. Zoo under Joe Exotic's ownership. He previously lost both his legs to a bungee jumping accident, and eventually found his way to the zoo where he was one of the oldest employees. While Joe made more rivals than friends in the business, Reinke was amongst the only people who stuck with him throughout. He even had bullets with his and Joe's names on it, and was willing to ride or die for his former boss and friend. Towards the end of the series, he is shown to have moved on from his life at the zoo. Read more about John Reinke here
7. Kelci "Saff" Saffery
Kelci Saffery was another one of Joe's loyal employees, who stands out in 'Tiger King' with her honesty. She also becomes a voice of reason towards the end of series, and is not the one to mince her words. She formerly worked at G.W. Zoo as an animal keeper under Joe's ownership. Kelci also lost her hand at the G.W. Zoo due to an accident with a tiger, but took it in her stride and moved on. Read more about Kelci "Saff" Saffery here.
8. Rick Kirkham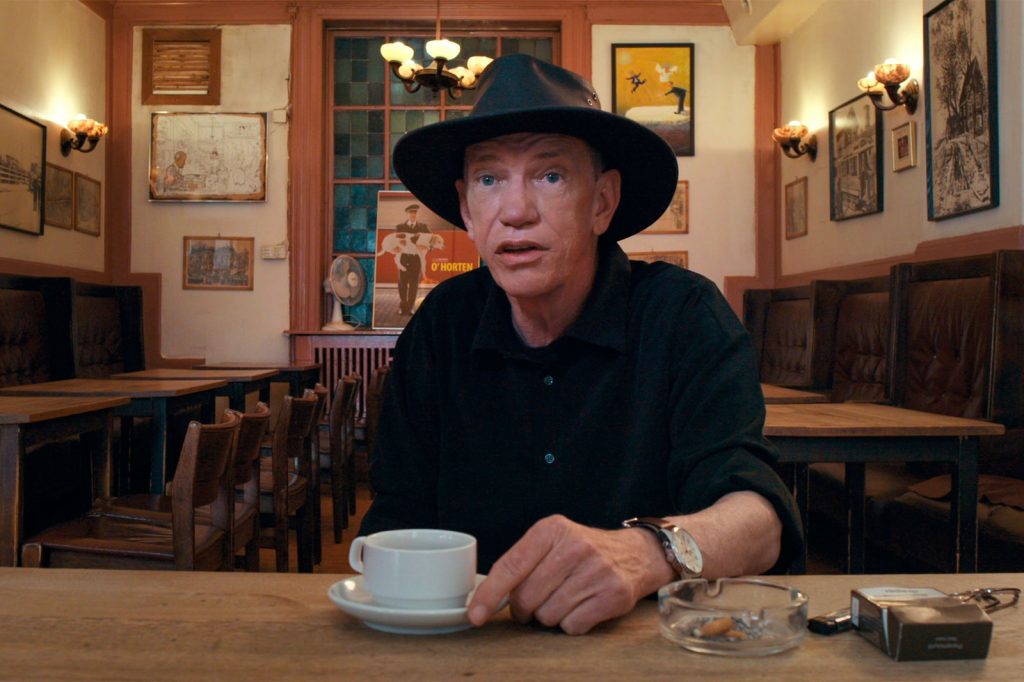 Rick Kirkham worked with Joe Exotic as the producer of Joe Exotic TV. It is through him that Joe Exotic picks up "Tiger King" as a name. Kirkham documented a lot of Joe's life and rivalry with Carole Baskin. He is best-known for 'TV Junkie', and was working with KFBB TV as a news director before he started working with Joe. However, due to a catastrophic fire, he lost all of his footage, and his partnership with Joe soured. Read more about Rick Kirkham here.
9. Doc Bhagavan Antle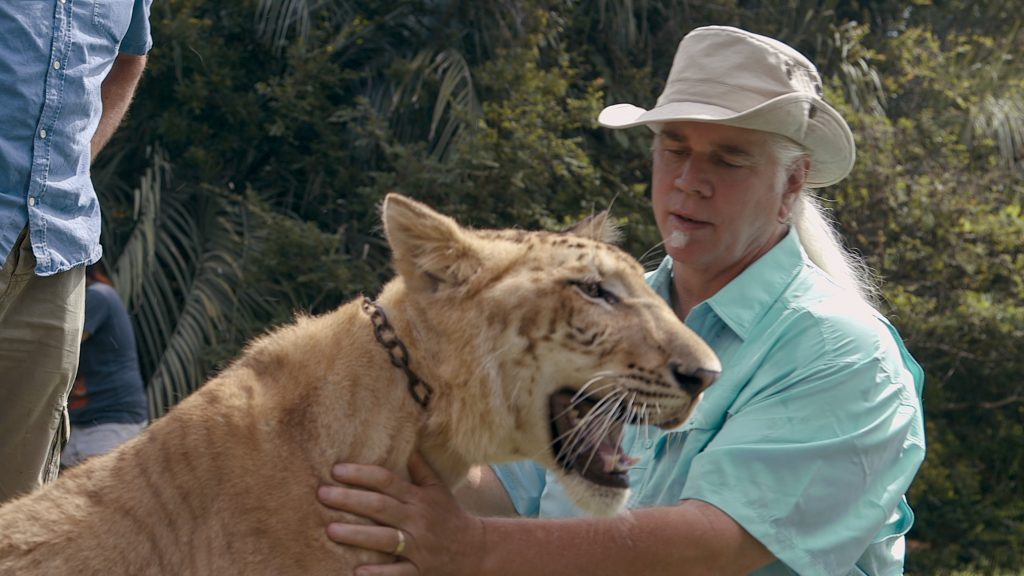 Doc Bhagavan Antle is one of the most intriguing figures in 'Tiger King'. He is the founder and director of The Institute of Greatly Endangered and Rare Species (T.I.G.E.R.S.), and owns the Myrtle Beach Safari in South Carolina. Antle is also one of the biggest names in the business. In fact, in the docuseries, Joe states that he thinks of Antle as an inspiration.
However, Antle also has several animal abuse violations against, something that Joe himself reveals towards the end of the series. Apart from this 'Tiger King' also exposes his controversial relationship with employees. Antle has created a cult-like lifestyle at his organization, and has a polygamous relationship with multiple employees. This is particularly shown through Barbara Fisher's narrative, who was Antle's ex-employee. Read more about Doc Bhagavan Antle here.
10. Mario Tabraue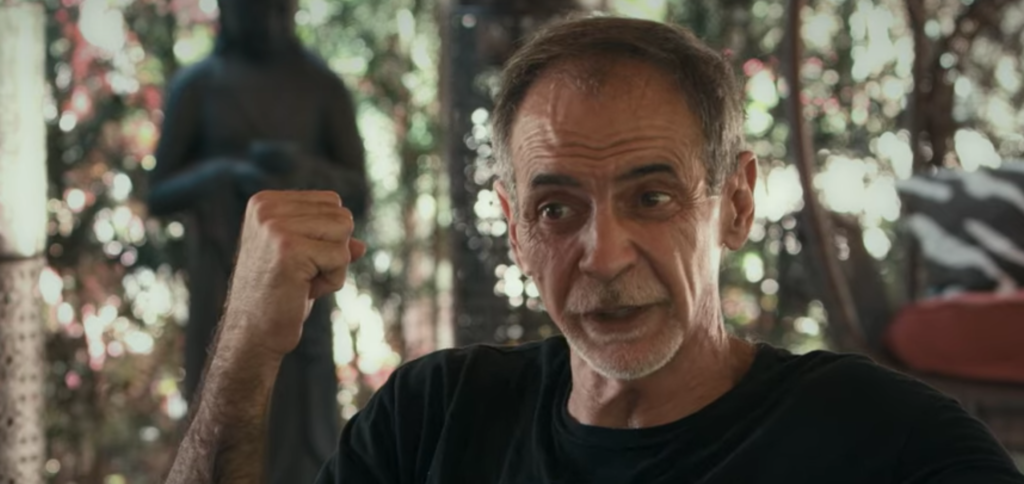 Despite his brief appearance in 'Tiger King', Mario Tabraue's presence demands attention. After all, Mario was one of the most notorious drug kingpins in Miami in 1980s, and is believed to be the prototype of Al Pacino's "Scarface". Much like Tony Montana, Mario; a Cuban-American gangster, once had a multi-million dollar cocaine empire.
But Mario Tabraue also had huge love for big cats and chimpanzees, and simultaneously owned an exotic animal business. He was once convicted for over 100 years in prison. But he got out in 12 years by serving as an informant for law-authorities. Since then, he runs and serves as the director of Zoological Wildlife Foundation in Miami. Read more about Mario Tabraue here.
11. Jeff Lowe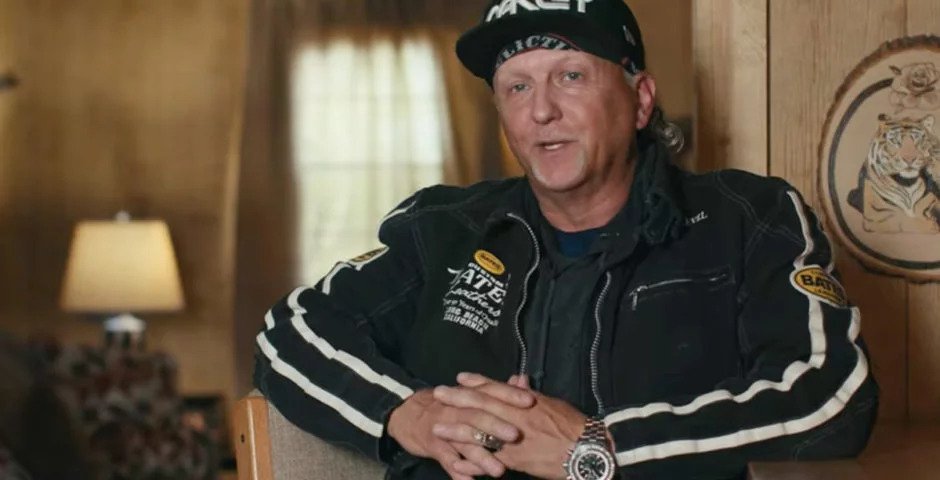 Jeff Lowe makes his entry during the second half of 'Tiger King' as an "angel investor". He plays a crucial role in the ultimate fall of Joe Exotic as he takes over (some would say steal) G.W. Zoo. Lowe previously owned pet businesses in Las Vegas and Colorado, and also had a chain of discount retail stores.
Lowe has also previously been involved in crimes relating to animal abuse and domestic violence charges and is a convicted felon. He ultimately helped the FBI track and caught Joe Exotic in the murder-for-hire plot against Carole Baskin. While some maintain that he too was involved, he claims his innocence. He also teamed up with Tim Stark, who runs Wildlife in Need, to open another zoo, but the partnership soured. Jeff Lowe and his wife, Lauren, currently run the G.W. Zoo. Read more about Jeff Lowe here.
12. Allen Glover
Allen Grover is the controversial hitman hired by Joe Exotic to assassinate Carole Baskin. He joined G.W. Zoo as a handyman, and has been loyal to Jeff Lowe, who he has worked under for years. He, too, is a convicted felon, who has had his run-ins with the law from the time he was 18, and went to prison. Grover also plays a key role in the ultimate conviction of Joe Exotic. He is paid $3000 for the murder, but chooses to run away with the money, only to eventually help the FBI in Joe's case. Read more about Allen Glover here.
13. James Garretson
James Garretson is one of the major reasons why Joe Exotic got convicted for the murder-for-hire plot. Garretson is introduced as a businessman who is associated with Jeff Lowe, and previously owned bars and a strip club.
Being a fellow big cat lover and owner, Garretson also co-owns a pizza place with Lowe and Exotic. However, when he learns about the plotting of Carole Baskin's murder, he turns sides. Garretson becomes the FBI's primary informant during their investigation on Joe Exotic, eventually leading to his arrest. Read more about James Garretson here.
14. Dillon Passage
Joe Exotic met Dillon Passage when he was grieving the death of Travis Maldonado in 2017. Dillon, who was 22 at the time, instantly hit it off with Joe, and within months, the two got married. But as Joe's professional life was in a mess, the two decided to leave everything and move to Florida temporarily, which is where Joe was arrested. While Joe is currently serving his sentence, it seems that Dillon is still in touch with him. Read more about Dillon Passage here.
15. Joshua Dial
Joshua Dial serves a voice of reason in 'Tiger King'. He met Joe Exotic while he was working in Walmart. Being passionate about politics, when Joe asked him to be his campaign manager for the 2017 state election, Dial agreed despite his own reservations about Joe. He helped Joe on his governor campaign with his libertarian views and political knowledge. Dial was also the sole witness of Travis' death, which affected him so much that he eventually resigned.
Read More: Where is Joshua Dial Now?