Jason Bateman and Melissa McCarthy star as Sandy Patterson and Diana, respectively, in 'Identity Thief,' a 2013 crime comedy-drama movie helmed by Seth Gordon. Residing in Florida, Diana is able to lead a luxurious lifestyle with nothing stopping her from buying whatever she feels like. On top of it all, it is all free, mainly thanks to a Denver resident named Sandy Patterson whose identity she stole. When the latter gets to know about it, he heads straight down south in order to confront the con artist in a race against time.
The main objective of Sandy is to be able to bring Diana back to Denver so that his name gets cleared and his shattered credit rating gets restored. The comedy film unfolds in various states across the nation, including Denver, St. Louis, and Florida, as Sandy embarks on a journey to look for Diana. With such differing landscapes in the backdrop, the audience is bound to scratch their heads wondering about the actual filming sites of 'Identity Thief.' Well, if you are one such curious soul, you might be interested in what we have to share about the same!
Identity Thief Filming Locations
'Identity Thief' was filmed in Georgia, Tennessee, and Colorado, particularly in Metro Atlanta, Telfair County, Floyd County, Chattanooga, and Denver. Principal photography for the comedy movie seemingly got underway in May 2012 and took place over the next month or so, before wrapping up in the summer of the same year. Now, without much ado, let's get a detailed account of all the specific locations that make an appearance in the Jason Bateman starrer!
Metro Atlanta, Georgia
The shooting of a major chunk of 'Identity Thief' took place across Metro Atlanta, a metropolitan statistical area with the eponymous city being its cultural, demographic, and economic center. The city of Atlanta doubled for Denver as well as St. Louis as the production team set up camp in different neighborhoods and streets against suitable backdrops. However, you can notice some distinctive landmarks and buildings standing out in various scenes, including State Farm Arena, Georgia Dome, and the Federal Building.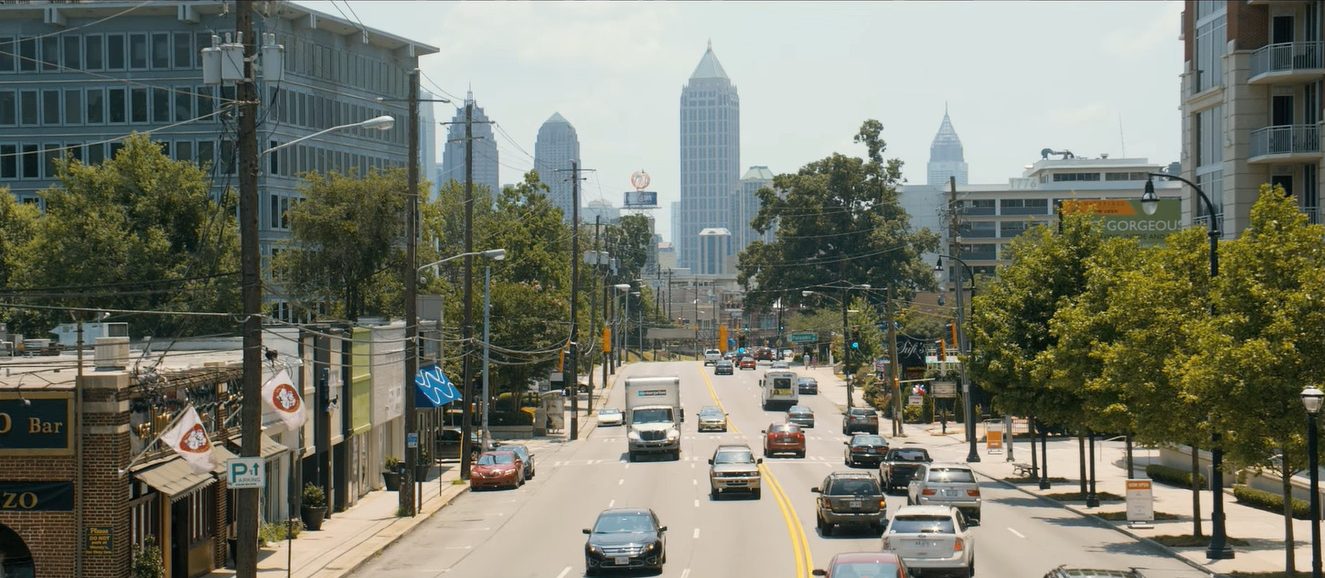 The luxurious hotel where Sandy and Diana stay is The Georgian Terrace at 659 Peachtree Street Northeast while the scenes involving the new company offices were taped at 855 Peachtree Street, both in Atlanta. Besides that, various pivotal sequences for 'Identity Thief' were also recorded in and around The Colonnade Restaurant at 1879 Cheshire Bridge Road, 191 Peachtree Tower, Ansley Mall at 1544 Piedmont Avenue Northeast, and Perimeter Mall at 4400 Ashford Dunwoody Road, all in the Gate City. In addition, Cheshire Motor Inn at 1865 Cheshire Bridge Road was transformed into Foxxhole Bar for the production of 'Identity Thief.'
The city of Conyers in Metro Atlanta, Georgia, also served as one of the prominent filming sites for the comedy movie. For instance, the key portions were lensed in different parts of the city, including Olde Town Conyers in Historic Train Depot at 901 Railroad Street, Costley Mill Road, Big Haynes Creek, Downtown Conyers, and Georgia International Horse Park at 1996 Centennial Olympic Parkway Northeast. The accident scene when the two main characters meet face to face was shot in the city of Hampton while many rural driving scenes were recorded along the nearby Highway 20 situated near the Atlanta Motor Speedway.
Other Locations in Georgia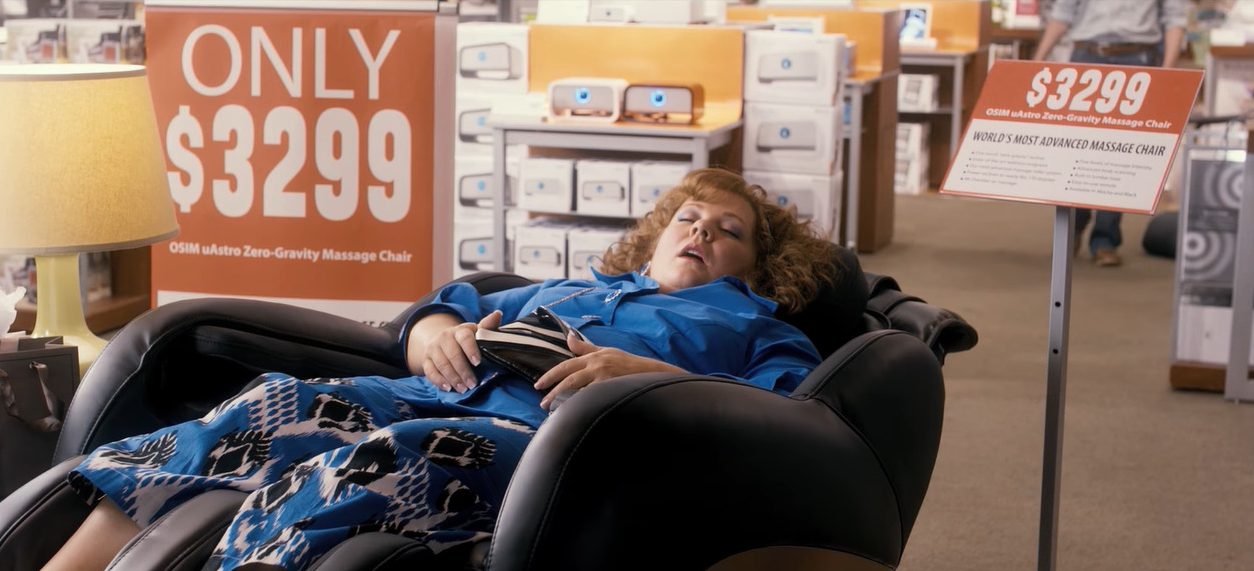 For shooting purposes, the filming unit of 'Identity Thief' also traveled to other locations across Georgia. Some areas of the city of Lumber City were turned into film sets to shoot several scenes, including the Ocmulgee River Bridge located in Lumber City. The bridge was constructed in 1928 by the Virginia Bridge and Iron Company. Furthermore, some street scenes were recorded in the city of Rome, which is located in Georgia's Floyd County.
Other Locations in the US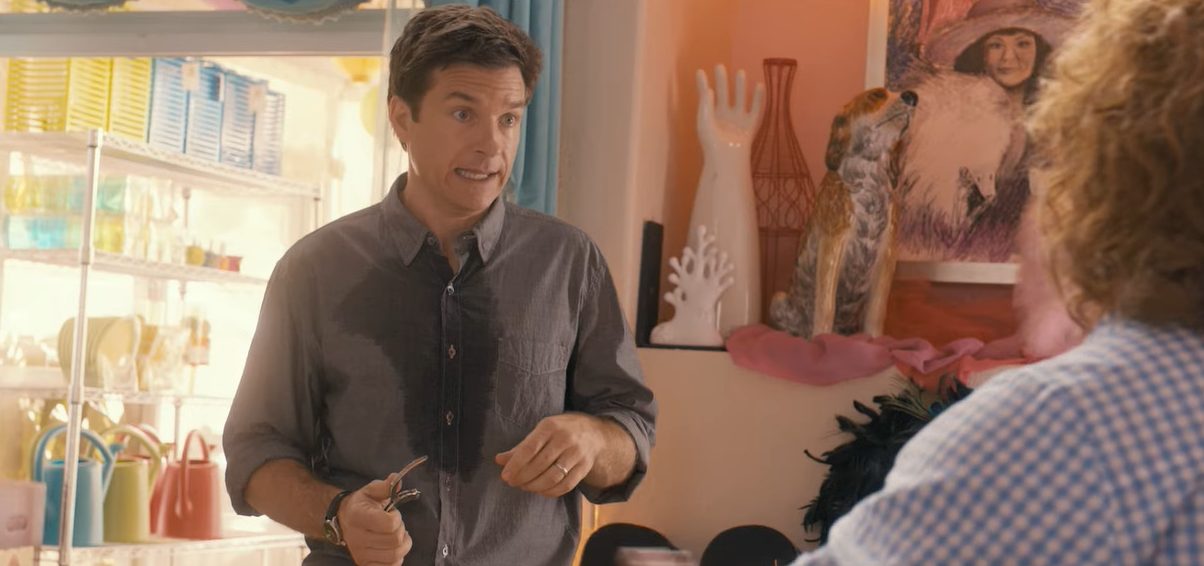 The production team of 'Identity Thief' traveled to a couple of other locations in the country, for the purpose of filming. Since some portion of the story is based in Denver, Colorado, the cast and crew did shoot a few scenes, mainly Sandy Patterson's house scenes, in the Mile High City. Other than that, Market Street Bridge in Chattanooga, Tennessee also features in some sequences.
Read More: Best Funny Movies On Hulu