In the fifth season of ABC's police procedural series 'The Rookie,' detective Angela Lopez and her husband and attorney Wesley Evers deal with the return of cold-blooded criminal Elijah Stone to their lives. Elijah threatens to kill them for teaming up against him and sending him to prison. While they try their best to safeguard themselves from the crime lord, Angela gets pregnant. In the twentieth episode of the season, the detective finds it hard to balance her official obligations and the complications of pregnancy. Witnessing the same, her superior Wade Grey makes a significant decision concerning Angela, making one wonder whether Alyssa Diaz is leaving the crime drama, at least temporarily. Well, here's what we can share about the same! SPOILERS AHEAD.
What Happened to Angela Lopez?
In the fifth season of the show, Wesley lets Angela know about his wish to have another child, especially while they deal with the threat of Elijah Stone. Although she doesn't reciprocate her husband's wish at first, Angela gets pregnant accidentally and joins her husband to wait for welcoming their baby. While pregnant, she even succeeds in arresting Elijah for good. By the time she eliminates the threats to her family, it is time for her to take maternity leave and focus on her pregnancy. In the twentieth episode of the season, Wade Grey asks her to take maternity leave but the highly committed detective decides against it.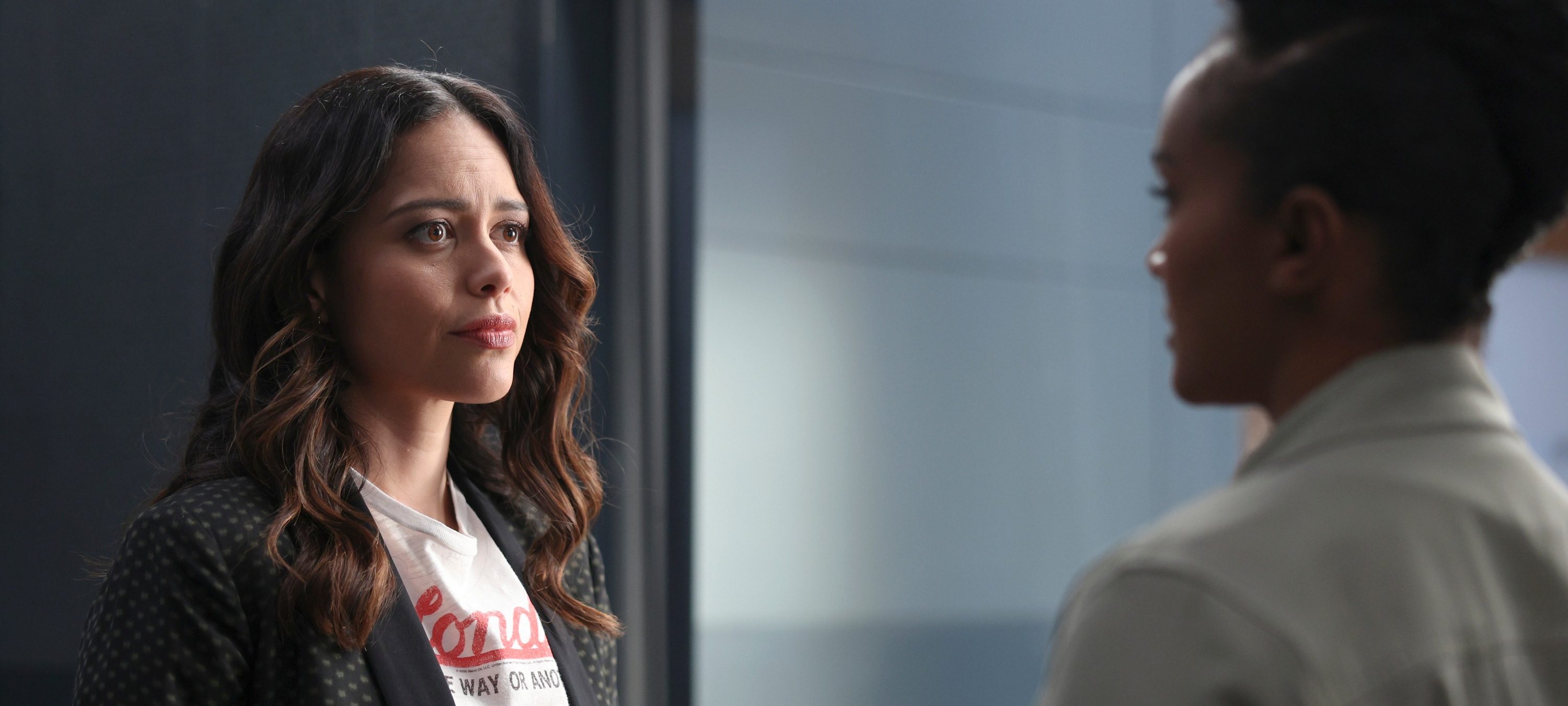 Angela lets Grey know that she has enough cases to solve to take maternity leave. As someone who knows very well about Angela's dedication, Grey lets her have the final word on the matter and asks the rookie Aaron Thorsen to help her. Angela, however, struggles immensely to find a balance between her work and pregnancy. While interrogating a suspect, she goes to the restroom every few minutes and even sleeps during the interrogation. The suspect confesses to the crime after getting unsettled seeing Angela's struggles as a pregnant woman. Wade realizes that Angela needs proper rest and care rather than professional commitments at the moment.
At the end of the episode, Wade orders Angela to take maternity leave. Although she replies that she will take the same later, her superior makes it clear that he only needs to see her back in the station after delivering her baby. Without any other choice, she takes maternity leave. Is Angela's maternity leave an indication of Alyssa Diaz's departure from the police procedural? Let's find out.
Is Alyssa Diaz Leaving The Rookie?
As of now, neither ABC nor Alyssa Diaz has released a statement concerning the actress' departure from 'The Rookie.' Although Angela may not return to the Mid-Wilshire station for a while, her storyline can be still a part of the upcoming episodes' narrative since the show does follow her personal life extensively. We may see how Wesley is dealing with his wife's last few months of pregnancy. It will not be a surprise if Angela continues to help her friend and colleague Nyla Harper to solve cases in an unofficial capacity.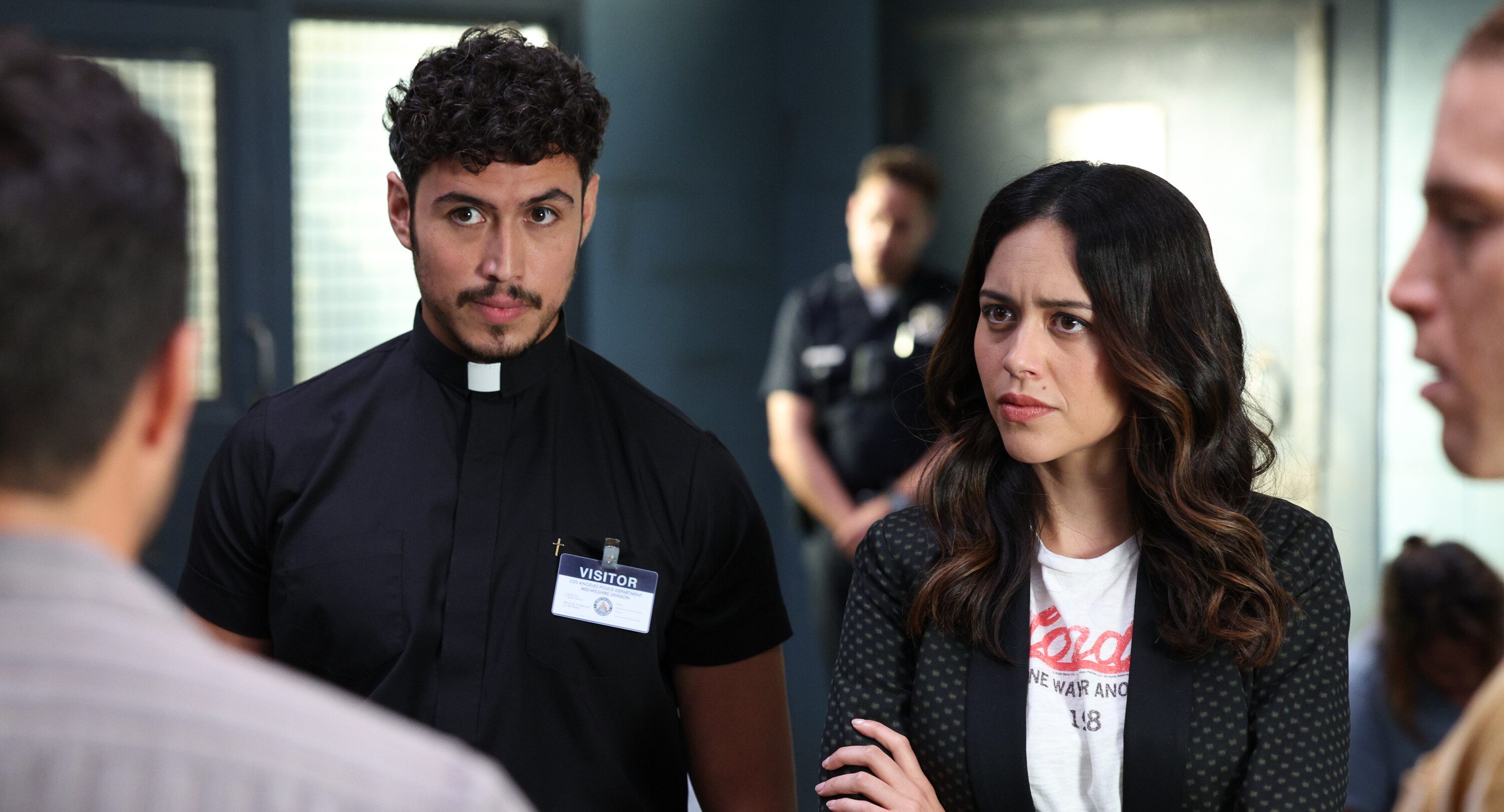 Since Alyssa Diaz hasn't announced that she is pregnant in real life, the actress may not need to take a break from the series as well. Considering that Alyssa hasn't expressed any desire to leave the series, a departure from the police procedural for good may not happen. At worst, Alyssa may not feature in one or two episodes to justify Angela's maternity leave. Otherwise, Angela's screen time may get reduced for a couple of episodes as well. Since the writers of the series did conceive Nyla's pregnancy as a major storyline, it may not be a surprise if Angela's delivery will become a significant storyline as well.
Considering these factors and possibilities, we believe that Alyssa Diaz will most likely continue featuring in 'The Rookie.' We can expect Angela to give birth to her second child and celebrate the occasion with her colleagues. She may also reunite with Nyla in no time to solve more intricate cases.
Read More: Does Lucy Die in The Rookie? Theories