Ben Hardy, the British actor known for his versatile roles in television and film, has captivated audiences worldwide with his talent. With an impressive portfolio, including portraying Queen's drummer Roger Taylor in 'Bohemian Rhapsody' and an appearance in the film 'Love at First Sight,' Hardy's career has been on a steady rise. Beyond his professional life, fans have often been curious about his personal life, specifically his dating history and current relationship status. Let us share what we know about Ben Hardy's current status in the world of romance.
Ben Hardy's Background
Born on January 2, 1991, in Bournemouth, England, Ben Hardy's journey to stardom has been as intriguing as his on-screen performances. Raised in Sherborne, a town in northwest Dorset, South West England, he attended the Sherborne Abbey Primary School and later joined The Gryphon School. Interestingly, his early ambitions didn't involve acting at all; instead, he wanted to be a rugby player. However, fate had other plans, and a series of sports-related injuries led him to discover his passion for acting.
When he was just 18, Ben enrolled in the prestigious Royal Central School of Speech and Drama and embarked on his acting journey. This decision would pave the way for a successful career that would take him from the stage to the silver screen. In 2012, Ben bagged the role of Arthur Wellesley in the play titled 'The Judas Kiss,' which was held in Hampstead. However, it was in June 2013, with the release of the BBC soap opera 'EastEnders,' that marked the beginning of a significant chapter in his professional life.
Ben's portrayal of Peter Beagle in the drama series helped his career reach new heights. After leaving the show in 2015, he ventured into Hollywood with roles in films like 'X-Men: Apocalypse,' wherein he portrays the winged mutant Angel. One of his most prominent credits is that of Roger Taylor, the drummer in the rock band Queen, in the critically acclaimed 'Bohemian Rhapsody' in 2018. His performance catapulted him into the international spotlight and earned him recognition for his exceptional portrayal of the artist. Ben has also made notable appearances on television, including roles in 'The Girl Before,' 'The Woman in White,' and 'Drunk History.'
Ben Hardy's Former Relationships
From what we can tell, Ben Hardy loves to keep details about his romantic life under wraps. His last known relationship was with his 'EastEnders' co-star Jessica Plummer. In 2021, their connection seemed to grow while working on the BBC drama 'The Girl Before.' Although they initially kept their relationship low-key, fans noticed their interactions, which led to rumors about their romance. In August 2021, the two were seen together at a Jade Bird concert which further fueled speculations about their relationship. Even though both of them preferred to maintain privacy, they seemingly confirmed their romance in December 2021 after being spotted in public embracing one another after a night at the Soho House.
Despite the seemingly positive trajectory of their relationship, in March 2023, the couple decided to part ways. As reported by Mirror UK in March 2023, the pair took a trip to Turkey to celebrate Ben's 31st birthday in 2022, but have called it quits as of writing. From what a source told the news outlet, "Ben and Jessica were besotted with each other but work has meant they spent a lot of time apart." They also said, "Over time it's taken its toll and recently they decided to call it a day." Since then, Jessica has unfollowed him from Instagram, but Ben still continues to follow her.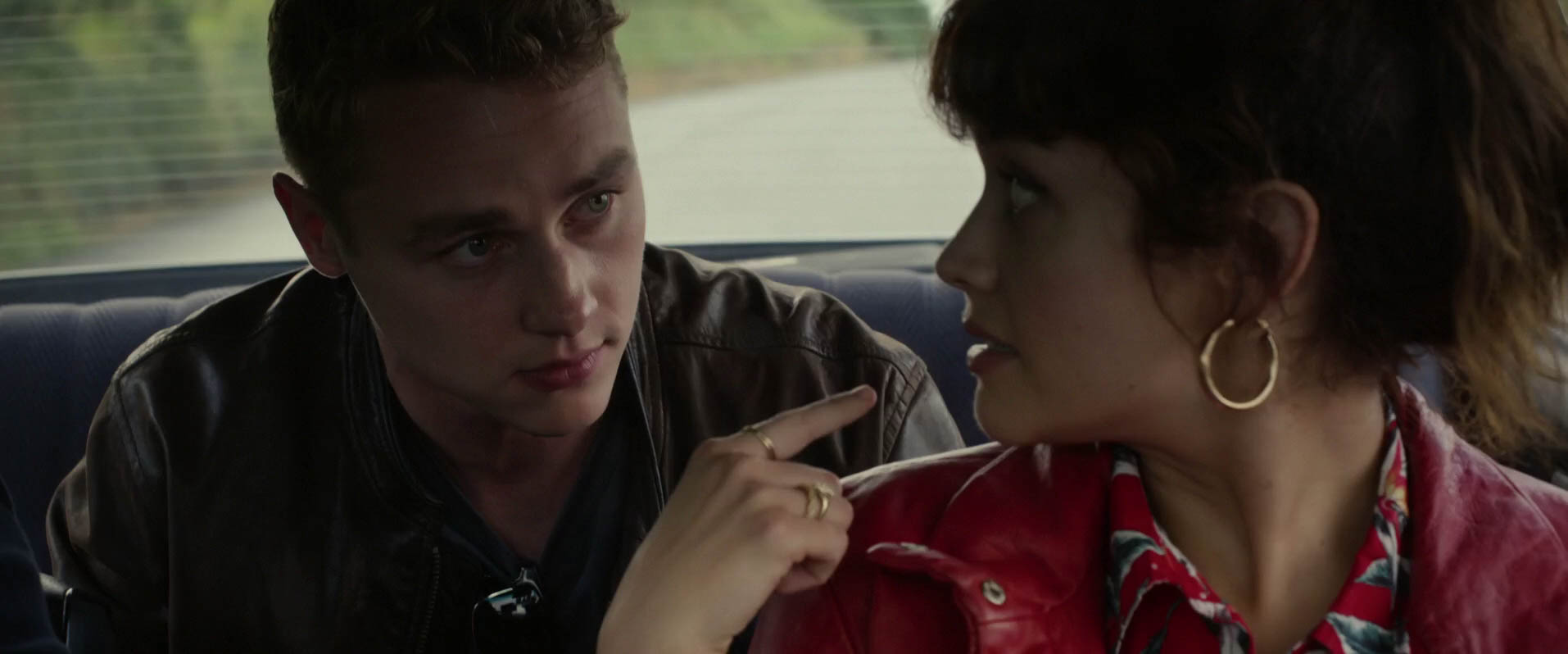 Ben's romantic life has always garnered attention among his fans, considering his rising fame in the entertainment industry. The first public relationship he likely had was with actress Olivia Cooke after the two met during the filming of the Irish dark comedy 'Pixie' in late 2019 or early 2020. Even though they never publicly confirmed their relationship, they were spotted hand-in-hand and engaged in public displays of affection on several occasions in early 2020. However, their supposed love story had its challenges.
The London lockdown brought about by COVID-19 posed a significant hurdle to their apparent relationship. Even though Olivia and Ben tried their best to make it work, their careers took them in different directions, contributing to their decision to part ways sometime in mid-2020. The longest relationship Ben had was before he gained widespread fame when he was in a long-term relationship with Katriona Perrett. She does have a few credits to her name, including a short titled 'Wallflower' and 'Just Ate.'
Ben and Katriona Perrett reportedly met in 2010, and their relationship lasted for nearly eight years. There are photos documenting their time together, including red-carpet appearances and their travels around the world. The former couple even shared joint custody of their Beagle named Frankie. While details about their relationship and the reason behind their split remain scarce, it's clear that she played a significant role in his life during his pre-Hollywood days.
Is Ben Hardy Dating Anyone?
Currently, Ben is focused on his career and social justice endeavors, including the Black Lives Matter movement. The kind-hearted and talented personality uses his fame and following to help those who need it the most. Ben also has a fundraising page for Shelter, an organization that helps people at risk of homelessness. As for his love life, he is still quite young and has a long time ahead to find the love of his life. Till then, we are excited to see where his career takes him.
Read More: Is House of the Dragon's Olivia Cooke Dating Anyone?