If a spoof is done right, it can be the most hilarious thing ever. Spoofs tend to use a popular format of a show, movie, or personality and overdo them in such a way that they seem ridiculously funny. We have seen many great spoof shows throughout television's history. The best thing about spoofs is how aware the creators are about the show that they are trying to make fun of. The meticulous details add to the humor of the act. One such show is 'Drunk History'. It is a spoof of educational TV shows for children. The only difference is that here the people who talk about the rich American history have had a bit too much to drink!
The series is narrated by big Hollywood names like Jack Black, Lisa Bonet, Connie Britton, Michael Cera, Bill Hader, Kevin Nealon, Bob Odenkirk, and Winona Ryder. The profiles of some of the most influential people in American history like Teddy Roosevelt, Patty Hearst, Billy the Kid, Al Capone, and Lewis and Clark are discussed in the series along with important events like Battle of the Alamo, Watergate, and the Scopes Monkey Trial. The show has been widely acclaimed by critics for its innovative concept and brilliant humor. If you enjoyed watching it, and are looking for more shows that explore similar concepts and ideas, then you have come to the right place. Here's the list of best shows similar to 'Drunk History' that are our recommendations. You can watch several of these series like 'Drunk History' on Netflix, Hulu or Amazon Prime.
9. Important Things with Demetri Martin (2009-2010)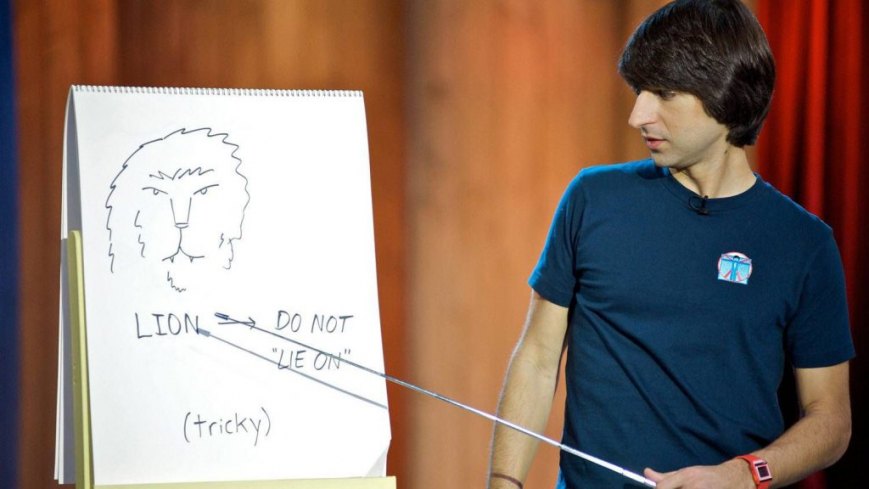 Comedian Demetri Martin is the host of this Comedy Central sketch-variety show. Each episode of the series is dedicated to a particular theme upon which Martin enlightens the viewers during the course of the episode. The perspective that he offers on such topics is mostly stream-of-consciousness in nature, that is to say, it is incoherent and does not stick to actual facts. His ramblings become outrageously hilarious. There are different acts performed throughout each episode which are based on the same topic. The range of topics can be anything from lions and apples to what happens after human beings die. Critics responded positively to the show throughout its run.
8. Adam Ruins Everything (2015-)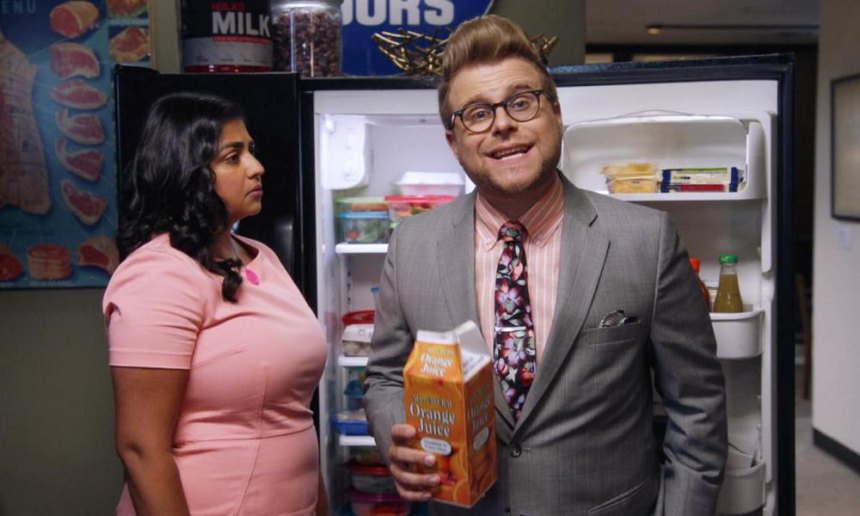 This interesting comedy series stars Adam Conover, and boasts of a new and unique concept hardly used before in television. The show follows a similar pattern in all the episodes, with each episode starting with a person who blurts out a misconception on a certain topic. The exact moment in which she/he utters this misconception, Conover appears out of nowhere and starts preaching facts about the topic. He invokes what he calls in the show 'magical TV host powers' to break the fourth wall and communicates directly with the audiences. He not only preaches facts, but also invokes scientific articles that appear on the screen to show what he is saying has definite proofs. The show received acclaim for its concept and interesting presentation of the same.
7. The Hotwives (2014-2015)
Created by Dannah Phirman and Danielle Schneider, 'Hot Wives' is a parody of the famous series 'Real Housewives'. Tawny, Shauna, Veronica, Phe Phe, Crystal, and Amanda are the leading characters of the series. It is their relationships with each other and their husbands that become the crux of this scripted show. The series makes fun of the preconceived notions regarding what "hot housewives" indulge in, like spending money on clothes, accessories, plastic surgery, and so on. One quote by the character Shauna sums up these housewives perfectly — "Family is everything to me. And by `family,' I mean `shoes'." The show received positive response from critics during its run.
6. Funny Or Die Presents (2010-2011)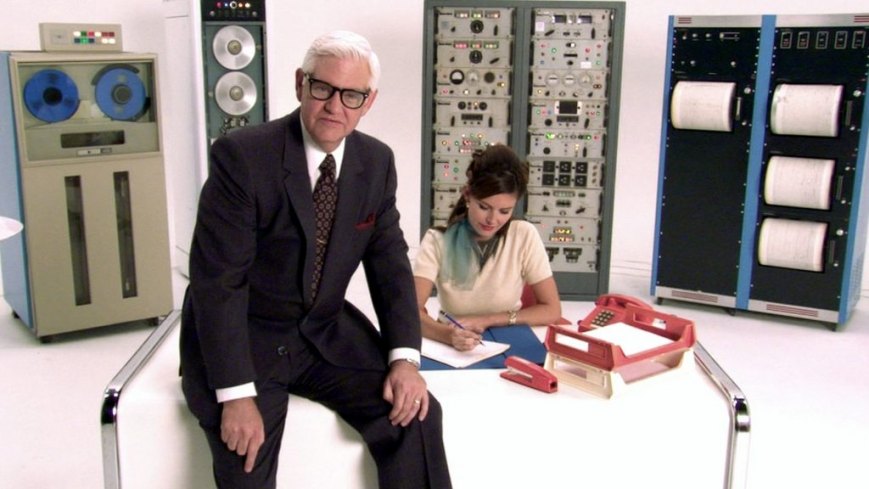 'Funny Or Die Presents' is a parody show where it appears that what we are watching is actually a channel called The Funny or Die Network. There are a number of sketches that occur throughout the run of an episode, some of which are presented like they are actually shows televised on the network. The host of the series is Ed Haligan (played by Steve Tom). When each episode starts, he comes in front of the camera and describes the schedule for the day. The show is created by famous comedians Will Ferrell, Adam McKay, Andrew Steele, and Judd Apatow. This show even featured a sketch called 'Drunk History', probably the origin of our aforementioned title.
5. Monty Python's Flying Circus (1969-1974)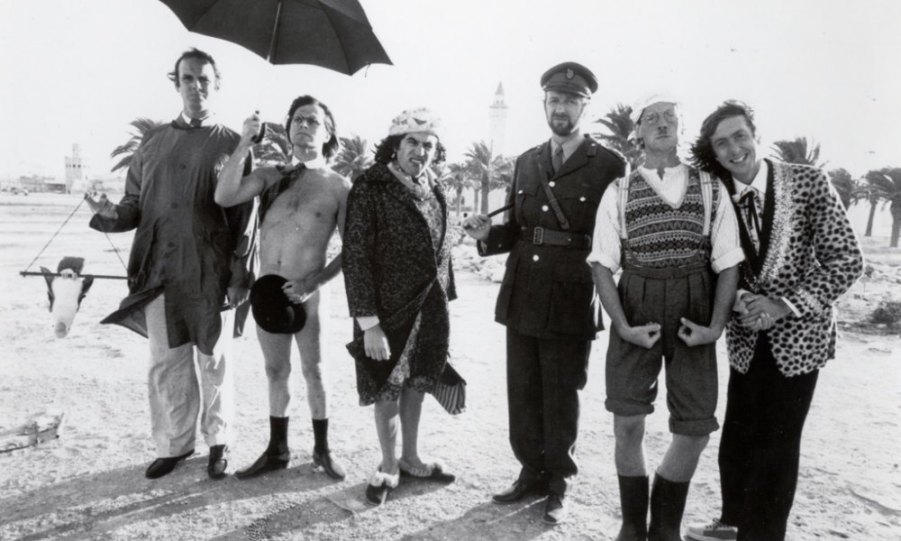 Monty Python is one of the most popular comedy groups of all time. The group has made some of the most memorable comedy films and television shows, one of which is 'Monty Python's Flying Circus'. Each episode has a different absurdist plot where the members of the group play different characters. In each episode, the Pythons mock the cultures the British high society population take for granted. There are deep philosophical and literary references in each of their sketches. The show won numerous BAFTA TV Awards throughout its run. Many important people like Douglas Adams, the 'The Hitchhiker's Guide to the Galaxy' creator, and Lorne Michaels, Saturday Night Live's creator and producer, have cited this series as their one their biggest influences.
Read More: TV Shows Like Final Space
4. Police Squad! (1982)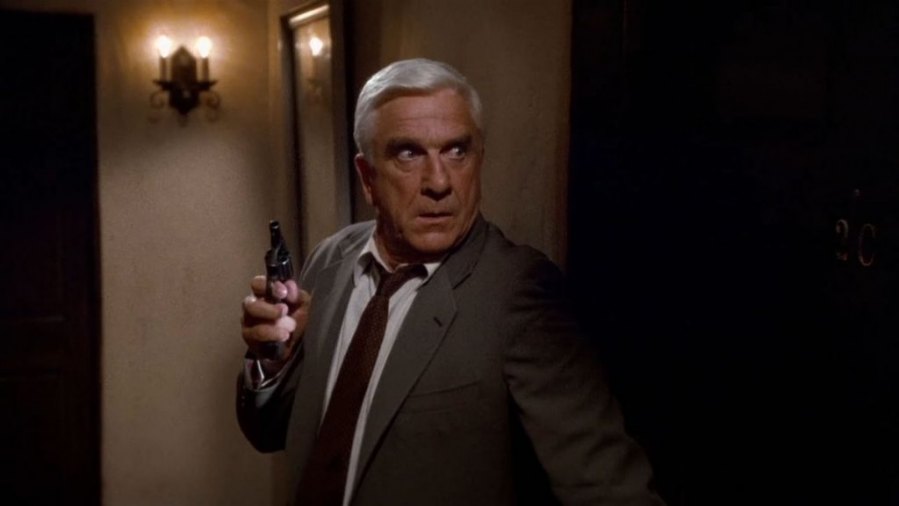 Police drama is among the most popular genres in television. So a spoof on such shows might not come off as surprising for the viewers. And 'Police Squad!' does that job brilliantly. Each episode has a specific format. There are two parts in each episode. The first part of the episode's title is displayed onscreen while the second part's title is announced by Hank Simms. Detective Frank Drebin is the leading character of the series. In each episode, when Frank arrives at a crime scene, his car crashes a certain number of tin cans. The number of cans that fall is the episode number of the series. The 'Naked Guns' film series is a spin-off of this show.
Read More: TV Shows Like Psych
3. Children's Hospital (2008-2016)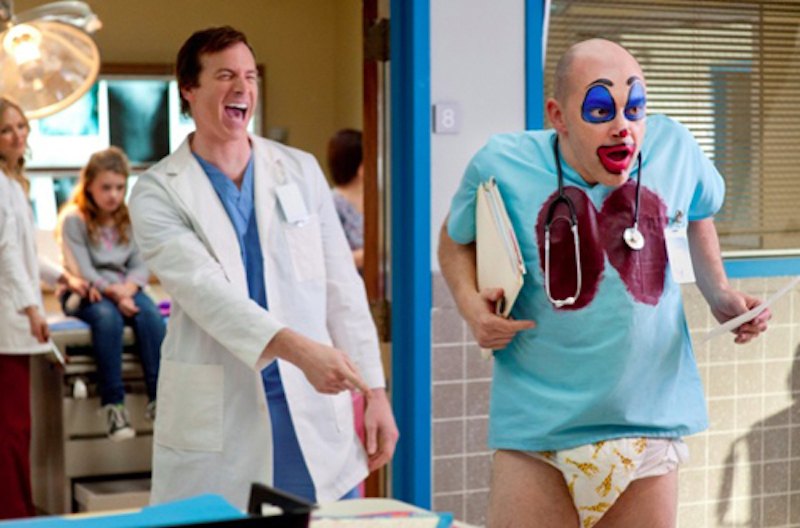 Medical drama shows have been around for a long time. 'Dr. Finlay's Casebook' (1962–1971), 'A Country Practice' (1981–1993) and others have had a deep impact in television history. And if a genre becomes too popular, there have to be spoofs made of the same. 'Children's Hospital' is a spoof of medical dramas, and does its job brilliantly. The eponymous show is named after a doctor named Dr. Arthur Childrens. The series centers around a group of doctors who are not as much interested in treating children as they are in leading their hedonistic lifestyles. All of them have crude senses of humor and busy sex lives. The series received strong critical reviews and has even won numerous Emmy Awards during its run.
Read More: TV Shows Like Maniac
2. French And Saunders (1987-2007)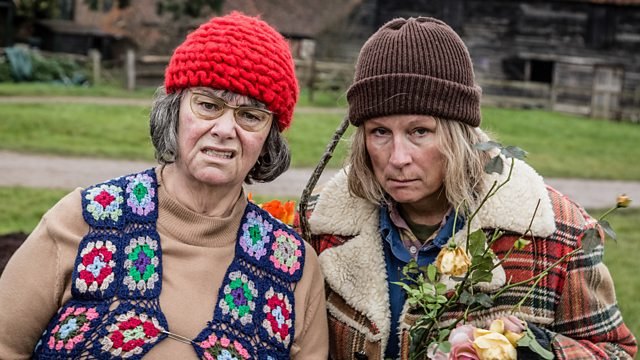 'French And Saunders' is a comedy sketch TV series which stars the famous comedic duo of Dawn French and Jennifer Saunders. BBC had never before allocated such a large a budget for a spoof show as it did for this series. The genius comedians make fun of British life and also parodies popular movies which have rocked at the box office. 'French And Saunders' received massive critical acclaim. The show became extremely influential during its run. The comedic duo of Dawn French and Jennifer Saunders was later awarded the BAFTA Fellowship for their influence on television.
Read More: TV Shows Like The Office
1. Onion SportsDome (2011)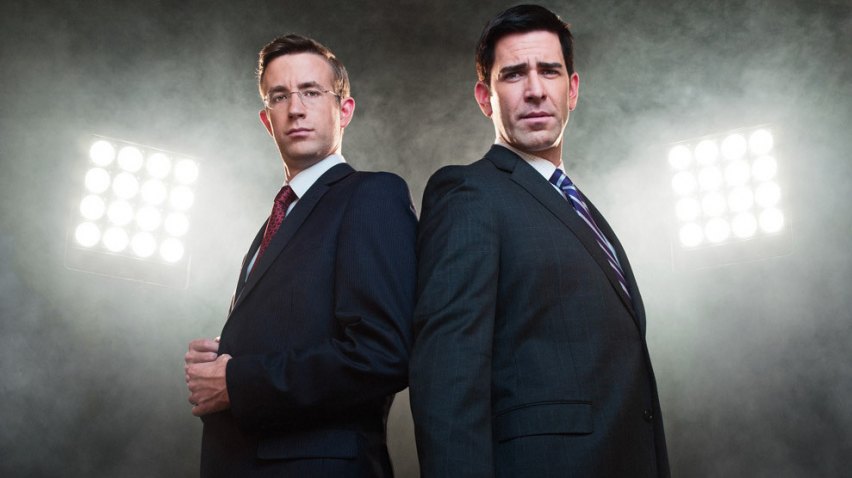 Sports analysis shows are watched by many people throughout the world. There are millions of sports fans throughout the world who watch such shows to get a deeper understanding of the games they follow regularly. 'SportsCenter' is one such series. 'Onion SportsDome' is a spoof of this show. The makers of satire shows, The Onion, is a media group who joined hands with Comedy Central to produce this series. Besides talking about matches, the presenters also go into personal details and banter. Despite the popularity that the show received, it never managed to go beyond one single season before being canceled.
Read More: TV Shows Like Chuck