Peacock's 'Bupkis' is a comedy-drama series that centers on actor and comedian Pete Davidson as he experiences the ups and downs of life as a public figure. The series brings a fresh, fun, and action-filled take on the trend of comedy shows based on the lives of standup comedians. Furthermore, Davidson's onscreen persona blends with the unapologetically mature storytelling of the show that explores complex themes such as mental health issues, drug use, relationships, etc. Given the constant focus on his personal life, viewers must wonder how much inspiration the series draws from the same. If you wish to discover whether 'Bupkis' is based on Pete Davidson's life, here is everything you need to know!
Is Bupkis a True Story?
Yes, 'Bupkis' is partially based on Pete Davidson's life. Peter Michael Davidson is known for his tenure as a cast member on the sketch comedy series 'Saturday Night Live.' He studied at the Xaverian High School in New York City and ventured into standup comedy in the early 2010s. Davidson later appeared in minor roles on television shows such as 'Brooklyn Nine-Nine' before joining the 'Saturday Night Live cast.' Moreover, he rose to superstardom with his performances in films such as 'The Suicide Squad' and 'The King of Staten Island.'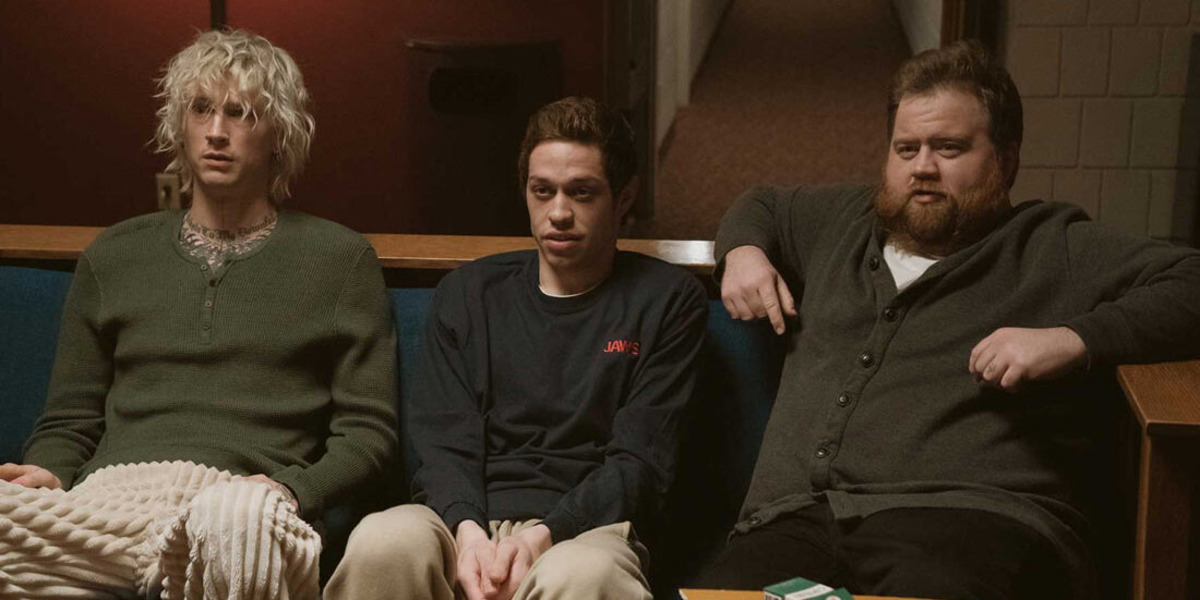 'Bupkis' explores Davidson's life in a fictionalized manner and is written by him alongside Judah Miller and Dave Sirus. Miller, who also serves as the showrunner, is known for his work in the comedy series 'Crashing.' Meanwhile, Sirus, a long-time friend of Davidson, is known for his work as a writer on 'Saturday Night Live.' The trio previously collaborated on the 2020 comedy-drama film 'The King of Staten Island,' loosely based on Davidson's life, particularly his feelings about his father's demise during the 9/11 attacks.
In an interview, Miller opened up about the show's conceptualization. He revealed that Davidson invited him to co-write a pilot for a comedy series during the height of the Covid-19 pandemic. "We started instantly crafting and writing this show in a vacuum, which I think contributed to the kind of boundless and almost erratic shifting tone," Miller told Movie Web. "We wanted to develop something that had no rules and no limits to what the show could do. It was really just whatever made us laugh the hardest, or feel the most, is what guided us," he added.
The series fictionalizes Davidson's life while trying to provide an intimate and heartfelt look into his personal life and experiences. In contrast, the media coverage surrounding Davidson, which often ventures into gossip territory, is also one aspect of the show. In a separate interview, Miller explained how Davidson's image as a public figure contrasts his personal life and off-screen persona in the show. "People are very critical of public figures, but the people who know Pete, and his family who know him, love him and know him to be such a kind and sweet person," Miller said in an interview with UPI.
Miller further stated that the absurdity of Davidson's life forms the show's premise, but his authenticity and desire to express the intimate aspects of his life through his work form the emotional core of the narrative. As a result, the series has drawn comparisons to shows such as 'Seinfeld' and 'Curb Your Enthusiasm,' which are also fictionalized versions of famous comedians' lives.
Additionally, the show features a disclaimer confirming that the series is not meant to represent or reflect actual events or people directly. Instead, it is a highly-fictionalized depiction of Davidosn's life and personal experiences. Hence, it is safe to say that 'Bupkis' is not particularly a true story or biographical material. Instead, it is a heartfelt, fun, and breezy comedy series that explores the multi-faceted life and personality of actor and comedian Pete Davidson by highlighting some of his most intimate personal relationships with a heavy dose of fictionalization.
Read More: Where is Bupkis Filmed?