Larry David is an icon in the world of American comedy. As a co-creator of one of the most popular sitcoms of all time, 'Seinfeld', the comedian influenced an entire generation with his unparalleled sense of humor. In his HBO TV series 'Curb Your Enthusiasm', David plays a version of himself, who is also a comedy writer and the creator of many successful TV shows over the years.
A number of his show business friends appear in the series, all playing a slightly stretched version of themselves. 'Curb Your Enthusiasm' sees the legendary comedian going around Los Angeles and getting into a number of hilarious situations with his friends along the way. The comedy that we get to witness in this series is mostly improvised, but that does not mean that the episodes lack a narrative structure.
Although fictionalized versions of celebrities, the characters are rather well-written and seem to have a life of their own, distinctively different from the people who play them. If you have enjoyed watching 'Curb Your Enthusiasm', here are some other shows you might want to check out. Many of them are available on Netflix, Hulu, or Amazon Prime.
7. Entourage (2004-2011)
Co-executive produced by Mark Wahlberg, this HBO comedy-drama show is the story of a group of young men as they lap up all the pleasures that are on offer in Hollywood. Vince, Eric, Turtle, and Johnny are great friends who always hang around together.
As Vince's film career starts looking bright, these four friends begin having a great time taking in the luxuries they never thought they would get to witness. The show centers around the concept of male friendship in Hollywood, with the close bond between the friends showing us that they are always there for each other, no matter what. Funny, smart, and with some great stories, 'Entourage' is a show worth checking out.
6. Louie (2010-2015)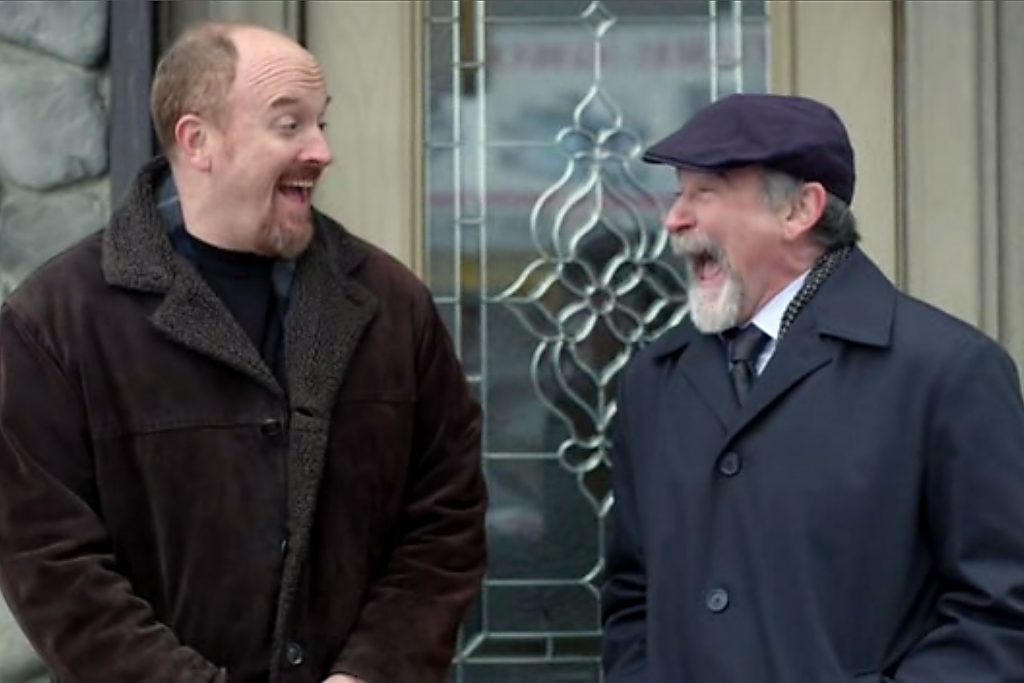 Created by and starring now-disgraced comedian Louis C.K., this FX series centers around a fictionalized and less-successful version of the man himself. The personal side of the character is quite similar to the creator's own life, but here we see him performing at small comedy clubs, unlike the big venues C.K. performed at before his career collapsed after his cases of sexual misconduct came to light.
We see the character Louie struggling as a single father, dealing with the aftereffects of his divorce, and trying to come out of his socially awkward nature. Despite being a comedy, the series also deals with a lot of serious issues within its narrative.
5. The Sarah Silverman Program (2007-2010)
In a similar vein as shows like 'Curb Your Enthusiasm' and 'Louie', this series also has, for its lead character, a fictionalized version of a comedian. Sarah Silverman here plays the role of an unemployed woman living in Los Angeles' San Fernando Valley.
The series finds Sarah, her sister Laura (played by Silverman's real sister), and some of her friends constantly finding themselves in comedic, albeit the strangest possible situations. The surreal nature of the humor we see in this sitcom is quite unique. Moreover, songs are often used to clarify the predicaments that the characters are going through.
Read More: Shows Like Fleabag
4. Crashing (2017-2019)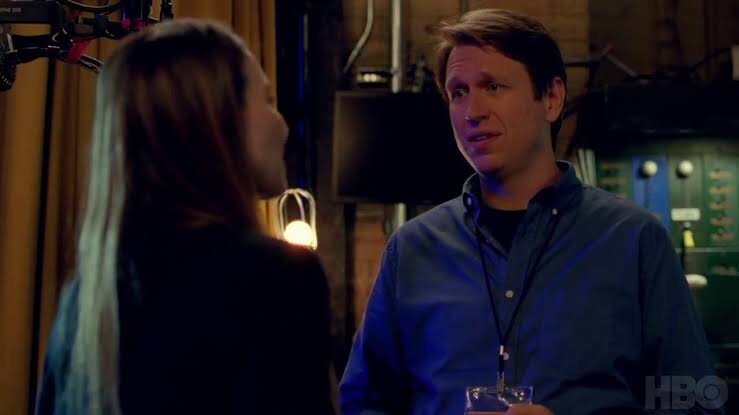 Created by and starring Peter Holmes in a semi-autobiographical role, 'Crashing' is a TV series that centers around the misadventures of an aspiring stand-up comedian who lives in New York. When Peter's character comes to know that his wife is cheating on him, it completely devastates him and also leaves him without a shelter.
The several personal and professional struggles in Peter's life are what the show is essentially about. Unlike the other shows where comedians play themselves, 'Crashing' is a series that is essentially very sweet and has an essence of innocence and charm about it.
3. Extras (2005-2007)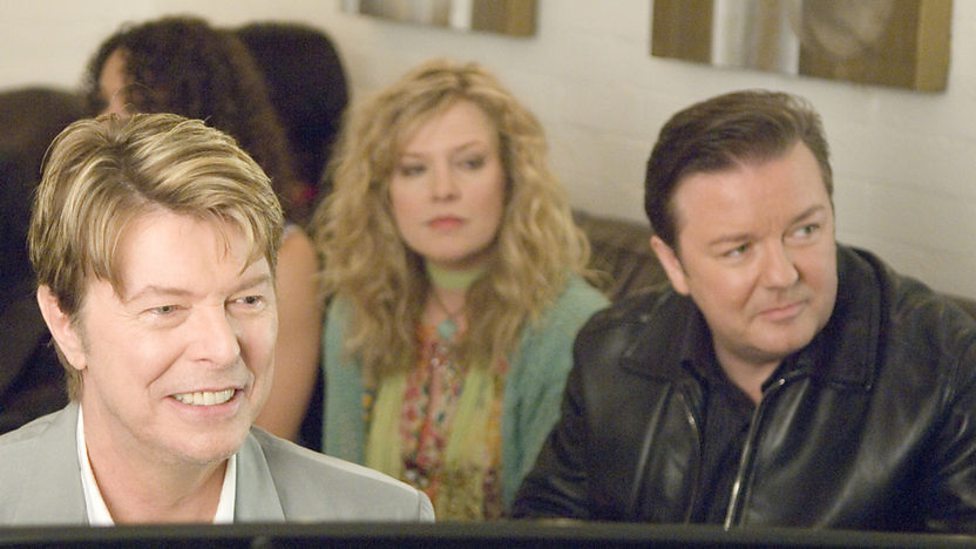 Ricky Gervais has created a number of brilliant TV shows over the years and has influenced comedy writing in more ways than one. The best thing about the characters Gervais creates and plays, himself, is the fact that all of them are losers. They have all given up on ambition and live a hollow existence.
But there still remain little joys in their lives, which he focuses on. In 'Extras', Gervais plays the role of Andy Millman, a person who joins the film industry for fame, but never manages to breakthrough. His struggles as an extra and the number of famous people he meets along the way is what this series is all about. It talks about certain people of the industry about whom we know almost nothing, and that is what makes this show so beautiful.
2. Life's Too Short (2011-2013)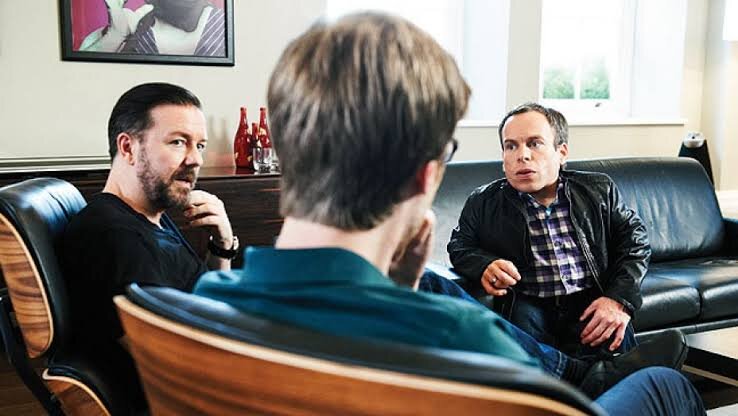 A mockumentary TV series created by Ricky Gervais and Stephen Merchant, the two people who made this genre famous, 'Life's Too Short' stars dwarf actor Warwick Davis as a fictionalized version of himself. Warwick's character's career is not going well, and his personal and financial conditions are terrible at the same time.
In order to find some footing in the industry and earn some money, Warwick allows a film crew to cover him 24*7. The show focuses on the most awkward situations Warwick finds himself in and how he reacts to them. While the series is definitely funny, it is nowhere close to the expectations we have from the creators of 'The Office'.
1. Seinfeld (1989-1998)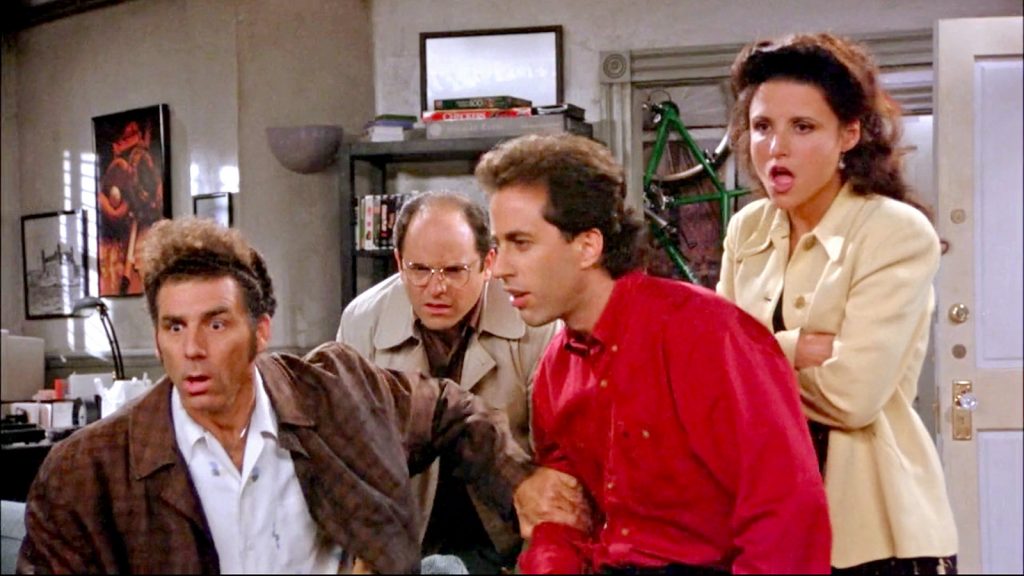 Created by Larry David and Jerry Seinfeld, this sitcom is a legend in its own right. The series centers around the eponymous character, played by Seinfeld himself, who is an up-and-comedian living in New York with his friends. It is their daily mundane lives that become the subject of the series.
These four friends, Jerry, George, Elaine, and Cosmo are rather eccentric characters who have the ability to make even the banalest things look interesting. The postmodern themes of 'Seinfeld', where the difference between reality and fiction sort of fades away, are new dimensions to comedy writing that became a part of popular culture thanks to this series.
Read More: Shows Like Friends