Directed by Stephen Herek, Netflix's Dog Gone' is a drama film based on a riveting true story. It is adapted from author Pauls Toutonghi's 2016 book 'Dog Gone: A Lost Pet's Extraordinary Journey and the Family Who Brought Him Home.' The film stars Johnny Berchtold ('Gaslit') as Fielding "Fields" Marshall and Rob Lowe ('9-1-1: Lone Star') as John Marshall, a father-son duo searching for their lost pet. However, the film's real star is Gonker, an adorable and energetic dog who will steal your heart. If you are looking for details such as Gonker's performance, breed, and medical history, here is everything you need to know! SPOILERS AHEAD!
Is Gonker Real or CGI?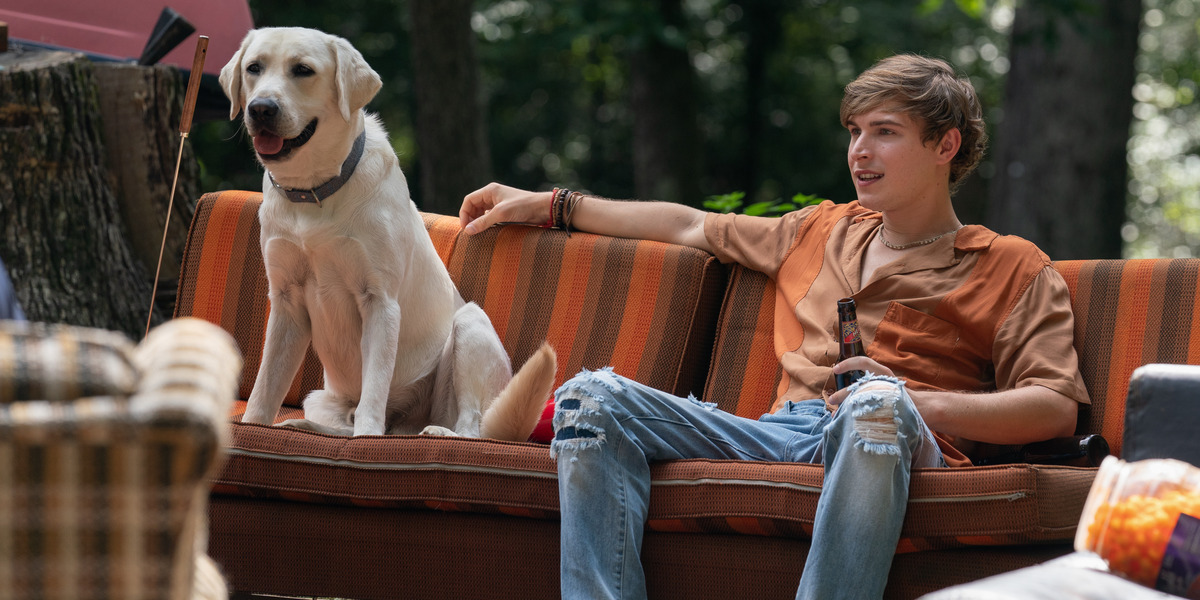 Gonker is the titular dog in 'Dog Gone.' He is the pet of Fielding "Fields" Marshall. In the film, Fields adopts a dog from the local animal shelter after the breakup with his girlfriend. Later, he names the dog Gonker, who becomes Fields' best friend over the next few years. As with any modern movie featuring a dog as a prominent character, viewers might expect Gonker to be a CGI creation. However, in the film, a real dog portrays the role of Gonker. The makers likely chose to use a real dog to add authenticity to the film. It is also possible that the makers could not find a real dog resembling Gonker because of his unique appearance and did not want to generate the character with computer graphics.
What Breed Is Gonker?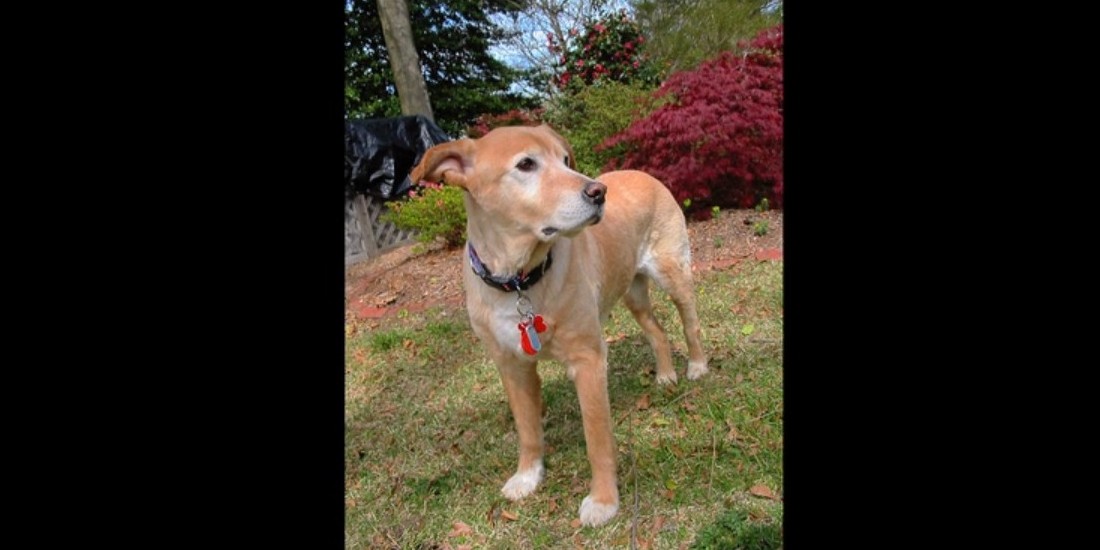 In the film, an actual labrador dog plays Gonker. However, the adorable canine's real name has not been revealed to the general public. However, in reality, Gonker was not a labrador. He was a mixed golden retriever dog. The canine had a coating of red fur over his golden hair, giving him a unique appearance. As a result, the filmmakers might have had difficulty finding a dog who could play Gonker while resembling the actual dog. Gonker was adopted by Fields in 1992 when he was just a puppy and died at the age of eleven, having lived a full life.
Did Gonker Have Addison's Disease?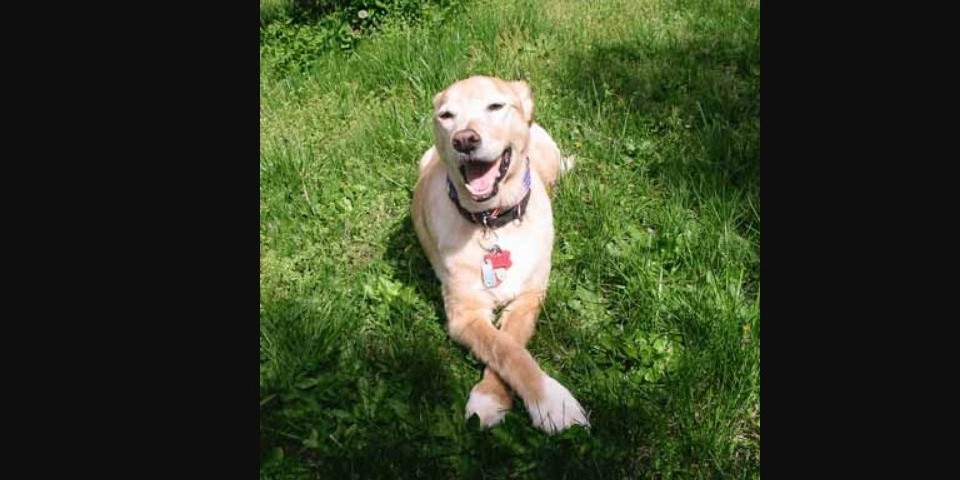 In 'Dog Gone,' Gonker is a very energetic, free-spirited, relatively untamed dog. He is constantly up for playing, enjoys going on long walks, and loves watching bluebirds. In an excerpt from the book that serves as the source material for the movie, Virginia "Ginny" Marshall confirmed that Gonker had a similar personality in real-life. However, that is not where the similarities end. The film depicts Gonker having Addison's disease, an uncommon illness resulting in the body failing to create certain hormones.
In Gonker's case, he requires a monthly injection that will prevent him from falling into a coma because of the disease. In reality, Gonker had Addison's disease, which could have created a major threat to his life. When Gonker went missing after a trek on the Appalachian Trail, he had taken an injection ten days prior. As a result, the Marshalls only had roughly 23 days to retrieve their beloved pet. Thankfully the family found Gonker after fifteen days, and the crisis was averted.
Read More: Is Netflix's Dog Gone Based on a True Story?