'Gumraah' is an Indian action crime thriller movie that revolves around a well-planned murder of a young man as Sub Inspector Shivani Mathur gets assigned to get to the bottom of it. Upon digging, she discovers that two identical suspects are unaware of each other's existence. As Shivani dives deeper into the investigation, she uncovers new facts about the murder case, and things get all the more complicated for her and her team.
Directed by Vardhan Ketkar, the whodunit movie features stellar onscreen performances from a group of talented Indian actors and actresses, including Aditya Roy Kapur, Mrunal Thakur, Ronit Roy, Vedika Pinto, Mohit Anand, and Deepak Kalra. Whether it is the theme of lookalikes or that of murder, both of them have connections with actual incidents as we hear about similar cases now and then. Thus, it is unsurprising that some of you wonder if 'Gumraah' is a tale rooted in reality. Let's explore the same to rid you of your doubts, shall we?
Is Gumraah a True Story?
Yes, 'Gumraah' is partially based on a true story. In fact, it is a remake of the 2019 Tamil movie Thadam,' which is based on a real-life incident, as it says right at the beginning of the film. Moreover, the Tamil movie ends with additional information on similar cases in other countries. Despite its unbelievable storyline, all these details and intricacies help 'Gumraah' seem more authentic and accurate to life.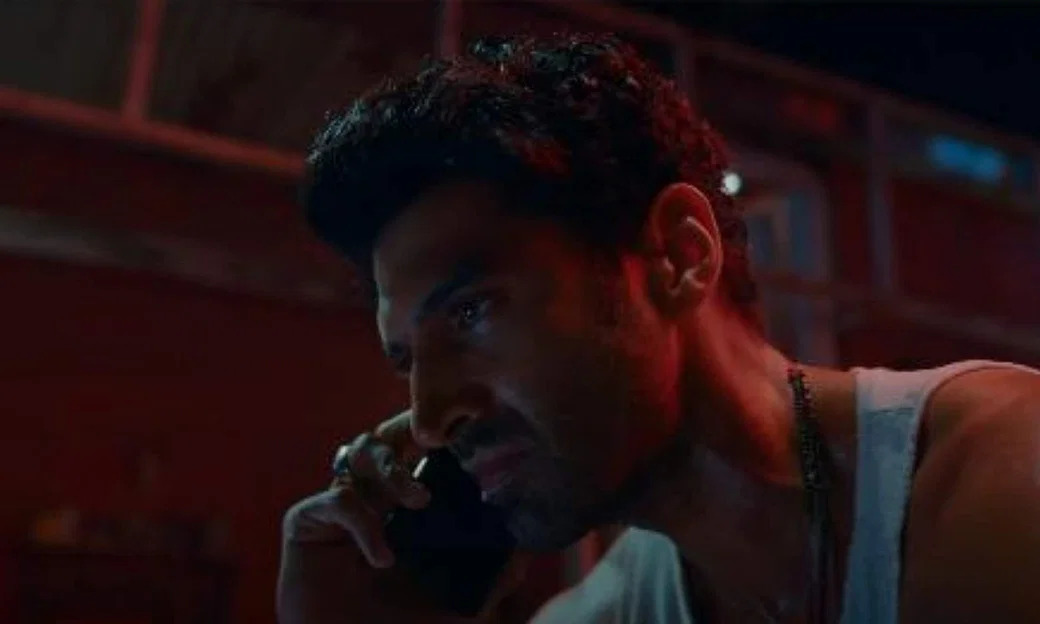 In reality, there are various cases of doppelgangers or lookalikes making the most of their identical faces to get away with the crimes that they commit. Moreover, no matter how unfortunate it is, murder is a regular occurrence in society in many parts of the world. For instance, in early 2023, it was reportedly claimed that a 23-year-old German-Iraqi woman got in touch with her lookalike and managed to murder her with the help of a friend to fake her death. So, this is why many of you might find the themes and elements of 'Gumraah' realistic and familiar.
Furthermore, another reason why the subjects and themes of doppelgangers and crime seem familiar to you is due to the simple fact that these topics have been touched upon in numerous other movies and TV shows in the past. One of the aptest examples is that of the 2013 thriller mystery film 'Enemy.' Starring Jake Gyllenhaal, Mélanie Laurent, Sarah Gadon, and Isabella Rossellini, the Denis Villeneuve directorial follows an ordinary college professor named Adam Bell, who comes across a lookalike actor in a movie.
Adam becomes obsessed with discovering more about his doppelganger and secretly delving into his private affairs. Soon, all this leads to the birth of a very complex situation for both the lookalikes and the people around them. So, considering all the factors mentioned above, we can conclude that while 'Gumraah' lives up to the authenticity of the themes and subjects, it is a perfect mix of reality and fiction to keep one hooked until the end.