Netflix's 'Burning Body' unfolds the investigation into the murder of Pedro Rodriguez, whose body was found in his car, which was burned to the crisp. The show dives into the past of his partner, Rosa Peral, and her complicated relationship with Albert Lopez. The more details about their affair are released, the more they fall under suspicion and are eventually arrested. In eight episodes, the show takes us through this tumultuous story, full of secrets and lies.
While Rosa Peral had quite a few relationships, she was married only once to Javier, who becomes a central figure in the investigation when she blames him for Pedro's murder. If you are wondering whether Javier is based on a real person and what happened to him after the truth about Pedro's death came to light, here's what you should know. SPOILERS AHEAD
Is Javier Guerrero Based on a Real Person?
The character of Javier Guerrero in 'Burning Body' is based on the real-life ex-husband of Rosa Peral, Ruben Carbó. He is an officer in the Catalan Police Mossos d'Esquadra and came to the limelight when he was accused of murdering Pedro Rodriguez. However, he was later cleared of all suspicions.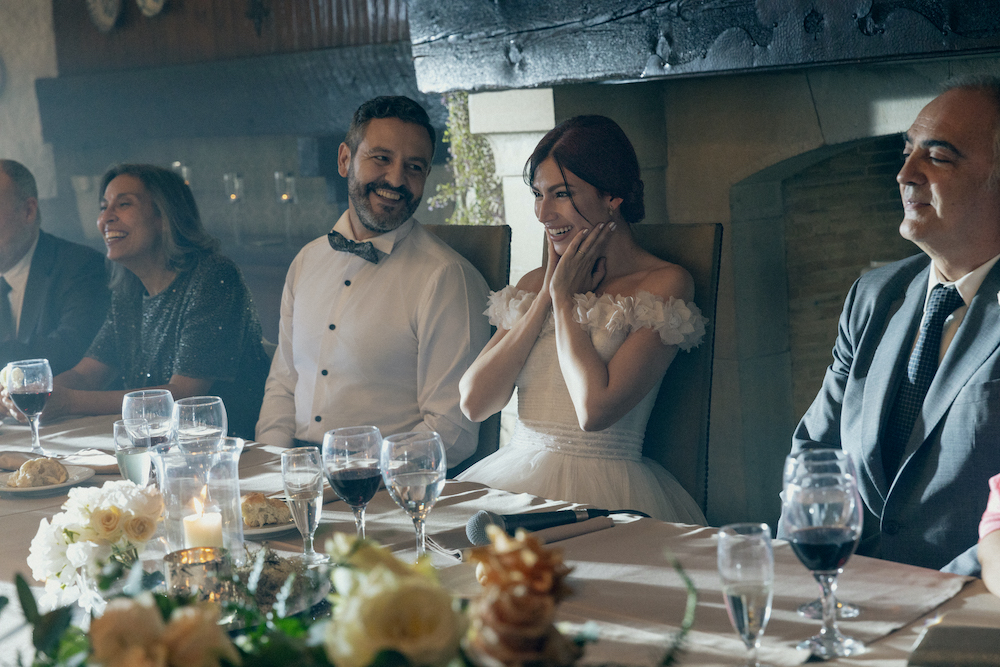 As stated by Peral in the Netflix documentary, 'Rosa Peral's Tapes,' she and Ruben met when she was 16 and became a couple soon after. They eventually got married and had two daughters. However, things started to go south for them, especially with Rosa's string of infidelities. In his testimony during Rosa's trial for the murder of Pedro Rodriguez, Ruben called his ex-wife "capricious but normal."
He revealed that they separated in 2016 and had disagreements over the custody of their daughters. Before this, Rosa had had a couple of affairs, one of which was with Albert Lopez (whom he called "dominant and violent"), about whom Ruben found out in 2013. He also claimed that even before Pedro's death, Rosa was known to get involved in toxic relationships. According to him, she was once in a relationship with him, Pedro, and Albert simultaneously.
Ruben also said that things were not so well between him and Rosa. He claimed that he once found some men following him, who turned out to be private detectives she had hired to find dirt on him to win the sole custody of her daughters. Apparently, she also filed a mistreatment complaint against him, though it didn't lead anywhere. Later, she and Albert tried to have him implicated in the murder of Pedro Rodriguez by driving to his house with Pedro's cell phone to place them in the vicinity.
Through this, they wanted to prove that Pedro was near Ruben on the night of his murder, fostering the theory that Ruben and Pedro had an altercation, which ended with Pedro's death and Ruben disposing of his body. While the cops considered this theory, it was later dismissed.
Where is Ruben Carbó Now?
Ruben Carbó lives in Barcelona with Antonia, whom he met after separating from Rosa. His and Rosa's two daughters also live with him, though they are allowed to meet their mother in prison regularly. With all the media circus surrounding his ex-wife's trial, Ruben has tried to remain in the shadows to protect his family's privacy, especially his daughters. He gave an interview in which he talked about his ex-wife and the murder case, but his face was kept in the shadows to protect his identity. We believe he is still currently employed with the Catalan police.
In the trial of Rosa Peral, Antonia testified that Rosa's daughters claimed to have witnessed parts of what happened on the night Pedro was murdered. They said that they witnessed a fight between Rosa and Pedro, watched him walk down the stairs as if he was drugged, and later saw Rosa with a knife in her hand and her clothes all bloodied. The judge scrapped this testimony because it was a second-hand account and not directly witnessed by Antonia. Moreover, the girls were minors and weren't called to testify against their own mother in court.
In another scenario, Rosa Peral was accused of plotting to murder Ruben from behind bars. Reportedly, she was arrested following the testimony of her fellow inmates that she was plotting Ruben's murder and had asked around for someone to get her a hitman who could do the job for 30,000 euros. Alarmed by this, Ruben reportedly met with his superiors, filed a complaint against Rosa, and was provided protection to ensure his and his family's safety. As of now, the entire family is safe and sound and enjoying their life away from the media limelight.
Read More: Albert Lopez: Where is the Rosa Peral's Ex-Lover Now?