Vikramaditya Motwane's 'Jubilee' is a period drama show set in the early 1950s that explores the world of Hindi Cinema from behind the curtains. Aparshakti Khurana stars in this web series as the protagonist Binod Das, alongside Prasenjit Chatterjee, Aditi Rao Hydari, Sidhant Gupta, and others. Binod is the faithful trusted worker of Srikant Roy, the co-owner of Roy Talkies film studios. During the pre-production of the studio's new film, 'Sangharsh,' Roy's wife and leading lady, Sumitra Kumari, falls for her co-star Jamshed Khan, leading to disastrous consequences for everyone.
'Jubilee' features an exciting cast of characters with diverse storylines all tied together by a singular string. Binod, as Madan Kumar, stands at the center of that string and affects the storylines and character arcs of almost every other character. With the show's premise inspired by actual events, it's only natural to wonder if Madan Kumar's character also has any connection to reality. If you're wondering the same, here is everything we know about Madan Kumar and his potential relation to any actual Bollywood actors. SPOILERS AHEAD.
Is Madan Kumar Based On a Real Bollywood Actor?
No, Madan Kumar is not entirely based on a Bollywood actor. Instead, his character takes partial but tangible inspiration from the Bollywood actor considered to be one of the greatest, Ashok Kumar. Like Madan Kumar in 'Jubilee,' Ashok Kumar was a stage name used by actor Kumudlal Kunjilal Ganguly. The story behind Binod Das' road to fame as Madan Kumar takes obvious inspiration from the Bollywood star's life.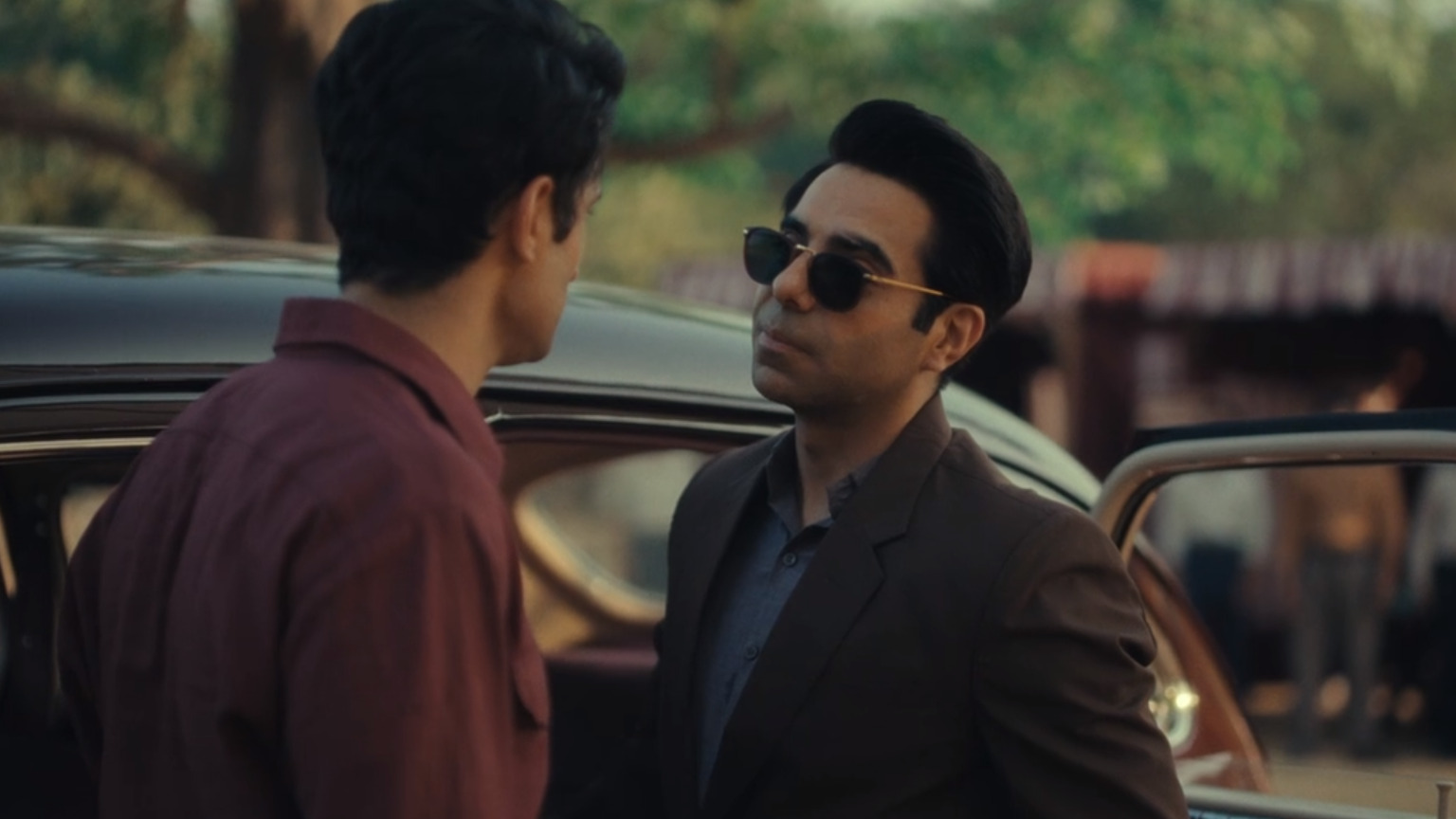 Ashok Kumar's role in his 1935 debut film, 'Jeevan Naiya,' was initially given to another actor named Najam-Ul-Hasan. However, before the filming of that movie began, the latter ran away and eloped with his co-star, Devika Rani. Along with being a renowned actress, she was the wife of Himanshu Rai, with whom she co-owned the film studio Bombay Talkies. After Devika was brought back to her husband with the help of his loyal friend, Sashadhar Mukherjee, he discovered a new talent in the lab assistant at Bombay Talkies: Kumudlal Kunjilal Ganguly, AKA Ashok Kumar, Mukherjee's brother-in-law.
The similarity between this real-life love triangle and the consequent birth of a Bollywood legend is clearly used as a theme in 'Jubilee.' Nevertheless, the similarities between Madan Kumar and Ashok Kumar don't go much further beyond this singular instance. When creating the characters and storylines of 'Jubilee,' showrunner Vikramaditya Motwane wanted to create a world that would pay homage to the Hindi Cinema scene of the 1940s and 50s without directly recreating it.
In an interview, when talking about his characters, Motwane said, "Yes, there are a lot of Easter eggs planted throughout, but the tribute comes from a sense of nostalgia of like, oh, this character can be based on so and so but also looks like so and so but also feels like so and so. That is deliberate, to evoke that sense of nostalgia. Otherwise, all of them are unique personalities who could have been there at that point in time."
While Motwane did instill many references to certain Bollywood actors with the character of Madan Kumar, ultimately, he didn't intend for it to tell any one individual's non-fictional life story. With themes of moral ambiguity, dangerous ambition, and blind faith explored through Binod/Madan's underdog character, going into the show, it's better to perceive him as a blank slate.
Madan Kumar's career takes inspiration from the history of Hindi Cinema, yet it isn't entirely based on one personality. Interestingly, his storyline revolving around forming relations with the USSR, for instance, resembles legendary actor and filmmaker Raj Kapoor's popularity in the country. Nevertheless, the character and persona of Madan Kumar are fictitious for the most part, with occasional inspiration taken from real life.
Read More: Is Prime's Jubilee Based on a True Story?