Amazon Prime's 'Jubilee' starring Aditi Rao Hydari, Prosenjit Chatterjee, Aparshakti Khurana, Sidhant Gupta, Wamiqa Gabbi, and Ram Kapoor, is an Indian period drama series set in the early days of Indian cinema. Created by Vikramaditya Motwane and Soumik Sen, the show revives the glorious past of Indian Cinema through its compelling characters and an engaging story. A series about filmmaking in post-Independence India, the narrative has been weaved in and around Roy Talkies, a prominent film studio in Mumbai.
Roy Talkies is owned by Srikant Roy (Prosenjit Chatterjee) and his actress wife, Sumitra Kumari (Aditi Rao Hydari). With an entire studio acting as the central point for a story about dreams and ambitions in uncertain times, one can't help but think about the origins of such an organization. If you are one of these people, here's everything you need to know about Roy Talkies! SPOILERS AHEAD!
Is Roy Talkies Based on a Real Film Studio?
No, Roy Talkies is not based on a real film studio. However, much like some of the characters in 'Jubilee,' Roy Talkies also takes inspiration from the history of Indian Cinema — specifically from Bombay Talkies. Founded in 1934 by the husband-wife duo of Himanshu Rai and Devika Rani, the studio was one of the earliest and most successful film studios in India and was responsible for launching stars like Ashok Kumar and Dilip Kumar, amongst others.
The actual studio was built in Malad, on the outskirts of Mumbai. Having experienced producing films in England, Himanshu Rai and Devika Rani wanted to establish a studio that met international standards. To that end, they brought in state-of-the-art technology from Germany and even employed technicians from Europe to oversee the modern infrastructure. Sound and echo-proof stages, laboratories, editing rooms, and a preview theater were some of the facilities provided by Bombay Talkies to filmmakers.
Bombay Talkies delivered consecutive commercially successful films to the Indian audience, starting with 'Jawani Ki Hawa' in 1935, a murder mystery featuring Devika Rani and Najam-Ul-Hussain. Aside from its high standards of professionalism in filmmaking and use of revolutionary technology, the movie studio also made a name for itself by producing films on topics that were considered controversial at the time, the most famous of which is 'Achuut Kannya (1936),' which literally translates to "untouchable girl." It depicts a love story between a boy from a Brahmin family and a girl from lower caste; and was a searing commentary on the practice of untouchability in India.
Just as Roy Talkies takes inspiration from Bombay Talkies in 'Jubilee,' so do its owners in the drama series. The characters of Srikant Roy (Prosenjit Chatterjee) and Sumitra Kumari (Aditi Rao Hydari) are reportedly loosely based on Himanshu Rai and Devika Rani. Their relationship with Roy Talkies and its foundation within the confines of the story has been secondary, as 'Jubilee' at its heart is centered around people. The set pieces for Roy Talkies are nonetheless period accurate and transport the audience behind the scenes of filmmaking as it was nearly a century ago.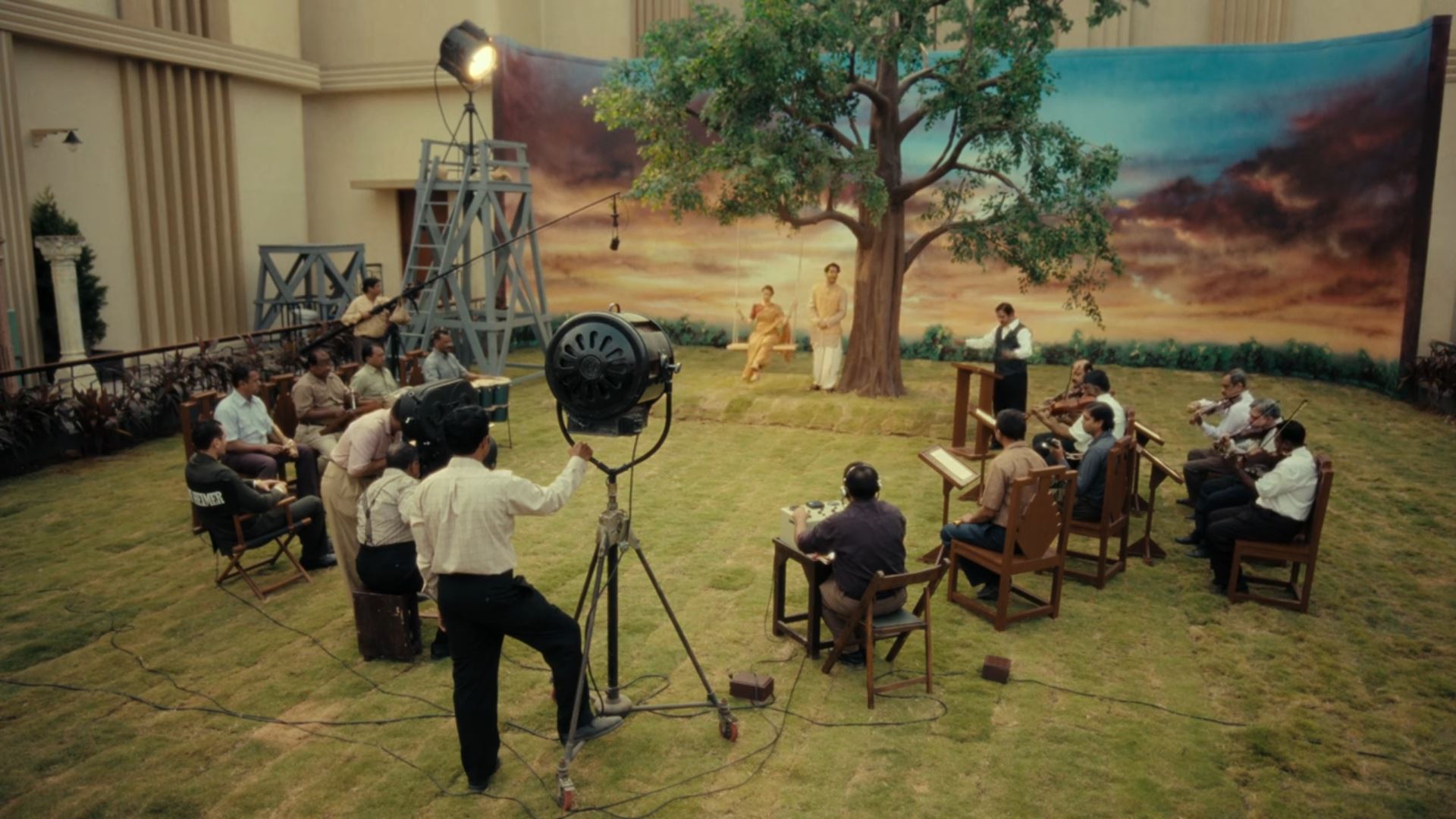 Unlike its reel-life counterpart, Bombay Talkies began its slow decline with the advent of World War II, when the British government confined all of the German technicians working for the studio in 1939. This essentially crippled the production company. Himanshu Rai's untimely death in 1940 brought the studio to its last legs and sealed its fate. Bombay Talkies was shut down in the 1950s, nearly a decade later. Though the studio is no more, the films produced by Bombay Talkies remain timeless and live on in the works that they have inspired, not the least of which is 'Jubilee.'