The 2003 Sofia Coppola directorial 'Lost in Translation' is a romantic comedy movie that has received acclaim and love from critics and the audience. It follows Bob, an actor with a fading career who lands an ad deal and travels to Tokyo for the shoot. All alone at the hotel, he meets Charlotte, a young college graduate who feels neglected by her husband, a celebrity photographer. Feeling disconnected from their lives, Bob and Charlotte gradually bond over their similar situations and form a long-lasting friendship over a few heartwarming meetings.
With Bill Murray and Scarlett Johansson's nuanced performances as the protagonists, the comedy-drama movie poignantly explores relevant themes like loneliness, identity crisis, feeling alienated in a foreign land, and friendship. Besides, the realistic depiction of human nature through relatable characters and an everyday setting makes one wonder if the movie draws from actual people and incidents. So, if you also wish to know the inspiration behind 'Lost in Translation,' we have you covered!
Is Lost in Translation a True Story?
'Lost in Translation' is partially based on true events, in the sense that director Sofia Coppola wrote the movie's unique script by heavily drawing from her experiences living in Tokyo as a twenty-something and, reportedly, her then-marriage. This, coupled with her observations of the Japanese city over the years and some cinematic influences, led her to create Bob and Charlotte's story. In fact, such are the similarities between Charlotte in the movie and the filmmaker's early self that many have questioned if the character is autobiographical.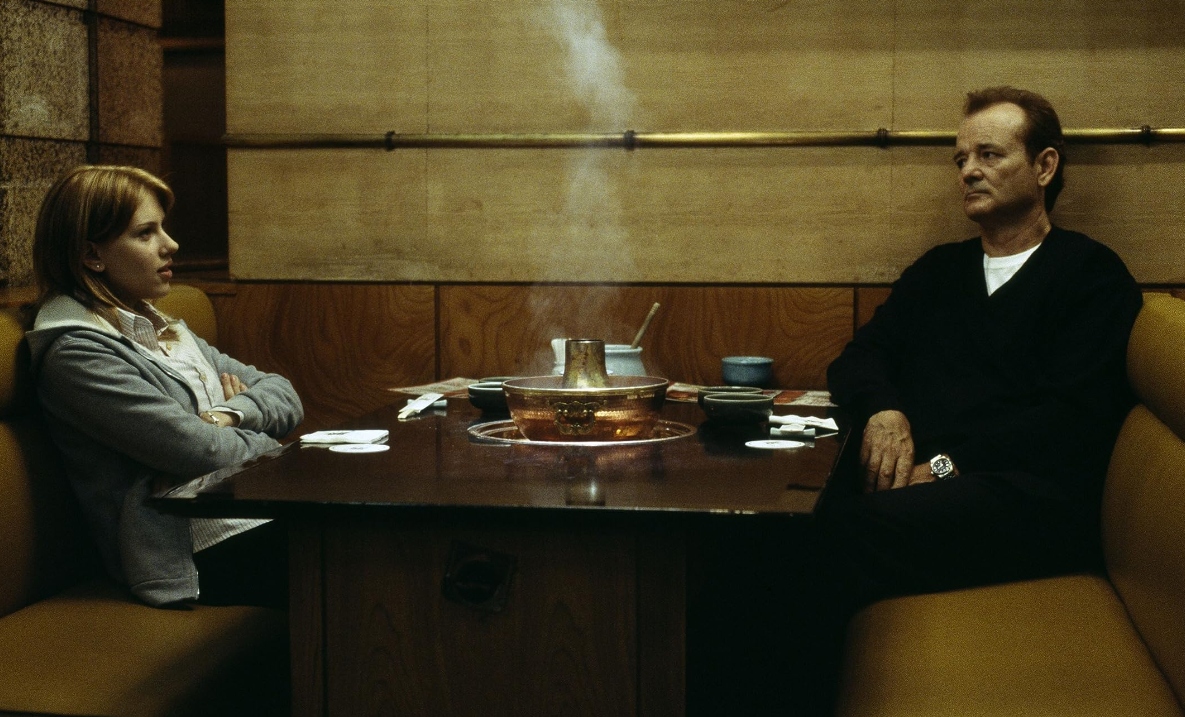 Clarifying the same in a March 2004 interview with Screenwriter's Utopia, Coppola said, "No. I mean, definitely, I feel close to that character, and there are parts of me in that character. But then there's also a friend of mine and characters from stories like 'Franny and Zooey.' I always liked the preppy girl having a breakdown. But there are definitely sides of me that when I was in Tokyo and I was younger; there's that thing of being jet lagged in the middle of the night. Everybody knows what they're doing, and who am I? You know, the kind of questions that you ask at that age."
"So, I wanted to put that feeling into it. And she's kind of a smart-ass in a way, and I am. There are definitely parts of me in her, but it's not totally," the filmmaker added. In her twenties, Coppola spent a lot of time in Tokyo while working on photography and fashion assignments with her friends, which served as the primary influence for her movie. Interestingly, the idea first came to her during that period, when she saw her close friend, Fumihiro Hayashi, perform a karaoke of the Sex Pistols song, "God Save the Queen."
The memory became so etched in Coppola's mind that Hayashi recreates the same on screen as Charlie Brown (her real-life nickname for him) in the movie. However, she began writing the story much later, when she returned from the press tour of her 1999 feature directorial debut, 'The Virgin Suicides.' Given her time at the Park Hyatt Tokyo on that trip, she eagerly wished to make a melancholic love story set in the same hotel. This resulted in the hotel and Tokyo being pivotal characters in the movie's narrative.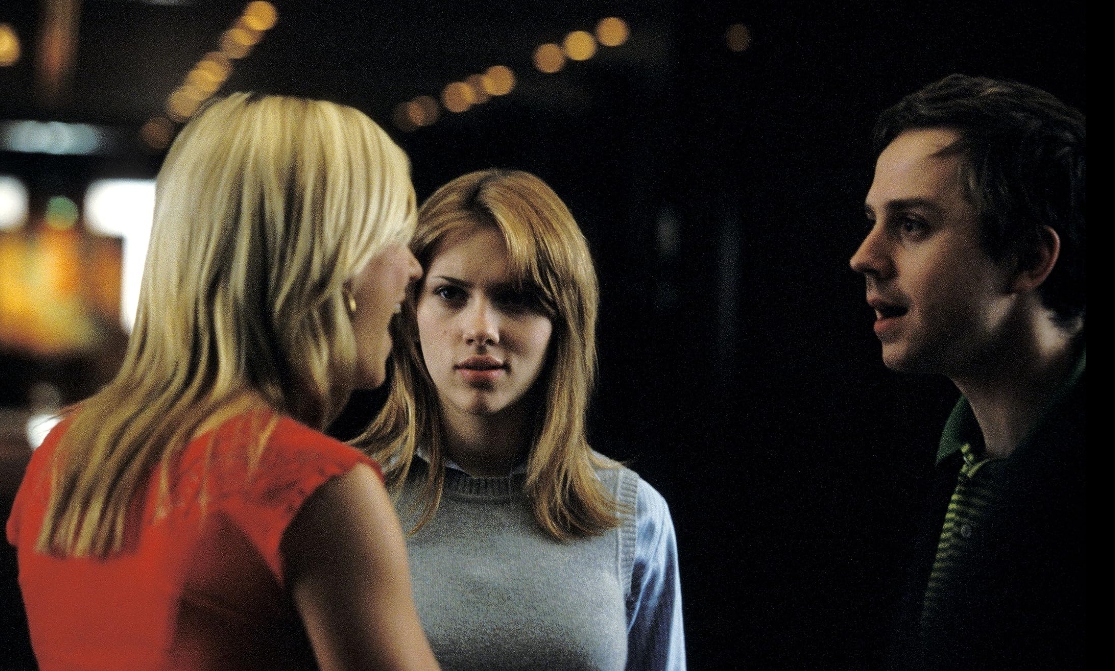 Conveying the same to Indie Wire in February 2004, the director stated, "For a while, I've wanted to do a movie in Tokyo. I knew the setting. I wanted to shoot at the Park Hyatt hotel, and I wanted [to shoot] the neon at night, and I wanted to make something romantic. I wanted to make a love story without being nerdy."After penning down the first twenty pages of her script with help from her brother, the director revisited Tokyo for more cues on how to shape her story. There, she videotaped miscellaneous things she liked and made notes, using them as references when writing.
Moreover, Coppola referred to the 1946 movie 'The Big Sleep,' citing Humphrey Bogart and Lauren Bacall's dynamic as the influence behind the protagonists' relationship in 'Lost in Translation.' Not just that, Charlotte's strained marriage with her husband, John, in the movie was allegedly based on her own experiences with her then-husband, Spike Jonze. In fact, the director admitted that she partly based John's character on Spike, yet not in its entirety. On the other hand, she always had Bill Murray in mind when creating the character arc for Bob.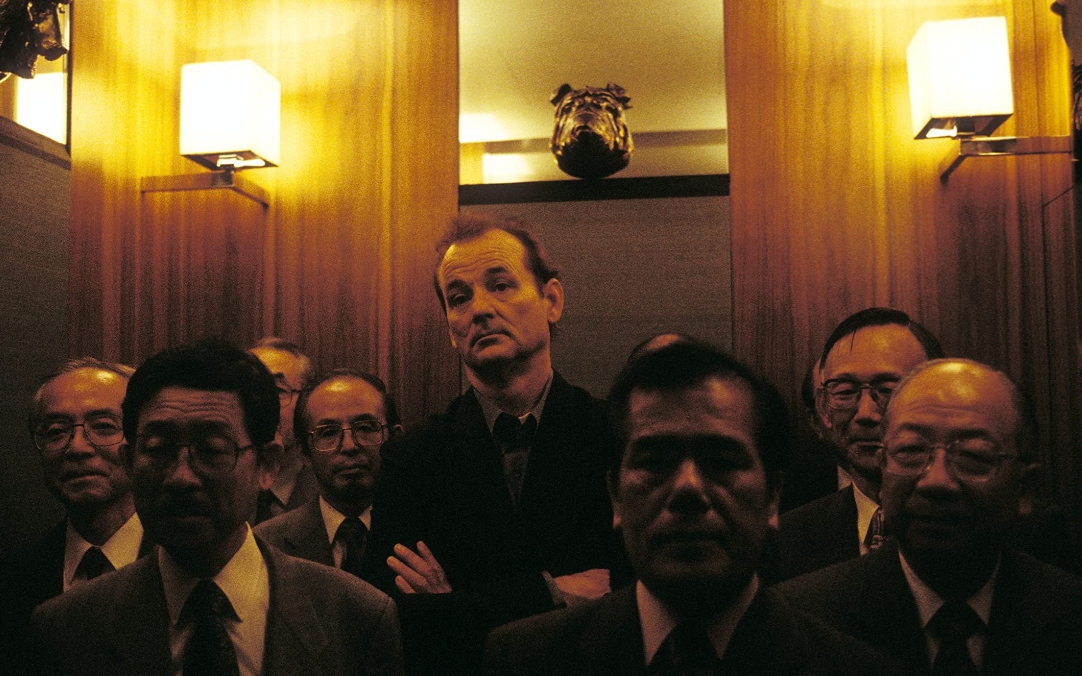 Coppola even picturized the actor in various situations while writing, and once he agreed to the role, she worked closely with him to improvise and develop the character further. Ultimately, 'Lost in Translation' is a movie about feeling detached from oneself in a new situation that makes a person seek some familiar. Elaborating on the central idea of her movie in conversation with Filmmaker Magazine, the director said, "It's about things being disconnected and looking for moments of connection. There are so many moments in life when people don't say what they mean, when they are just missing each other, waiting to run into each other in a hallway."
Thus, one can easily say that though the characters and their story arc in the 1995 movie may be fictional, the overall context and setting are based on director Sofia Coppola's life experiences. The movie is seemingly a love letter to Tokyo from her, capturing it in all its dreamy glory. Being one of her most personal projects, she mixes parts of her life with her observations and imagination to tell the heartfelt story of two lost individuals befriending each other in a foreign land. This, coupled with the actors' convincing performances, make the audience relate heavily to the characters and their inner thoughts.
Read More: Movies Like Lost In Translation