'Burning Body' is a Spanish crime drama series that revolves around the gruesome murder of a police officer named Pedro whose charred remains are found inside a burnt-out car in the Foix reservoir near Barcelona. Upon the discovery of his burned body, an investigation is triggered that reveals a network of deceit, violence, toxic relationships, cheating, and sexual scandals involving the victim and a couple of his fellow police officers — his girlfriend Rosa and her ex-lover Albert.
The Laura Sarmiento creation is originally titled 'El Cuerpo en Llamas' and consists of compelling onscreen performances from a group of talented Spanish actors, including Úrsula Corberó, Quim Gutiérrez, José Manuel Poga, Isak Férriz, and Eva Llorach. Whether it is the theme of a love triangle or that of a murder fueled by love, stranger things have transpired in reality, which is why many of you might be wondering if the harrowing murder that takes place in the Netflix production happened in real life or not. Well, we have gathered all the necessary information about the same so let's explore it in detail together, shall we?
Is Burning Body a True Story?
Yes, 'Burning Body' is based on a true story. As a matter of fact, the creator and writers — Laura Sarmiento Pallarés, Eduard Sola, and Carlos López — took inspiration from the true events of a May 2017 murder in Barcelona, popularly referred to as "el Crimen de la Guardia Urbana" or "the crime of the Urban Guard," which involved a police officer named Pedro Rodríguez getting burned inside a torched vehicle. When the burned remains were found in the car parked at the Foix reservoir, a natural park spanning over 7,800 acres near Barcelona, it caused a media frenzy in the entire nation.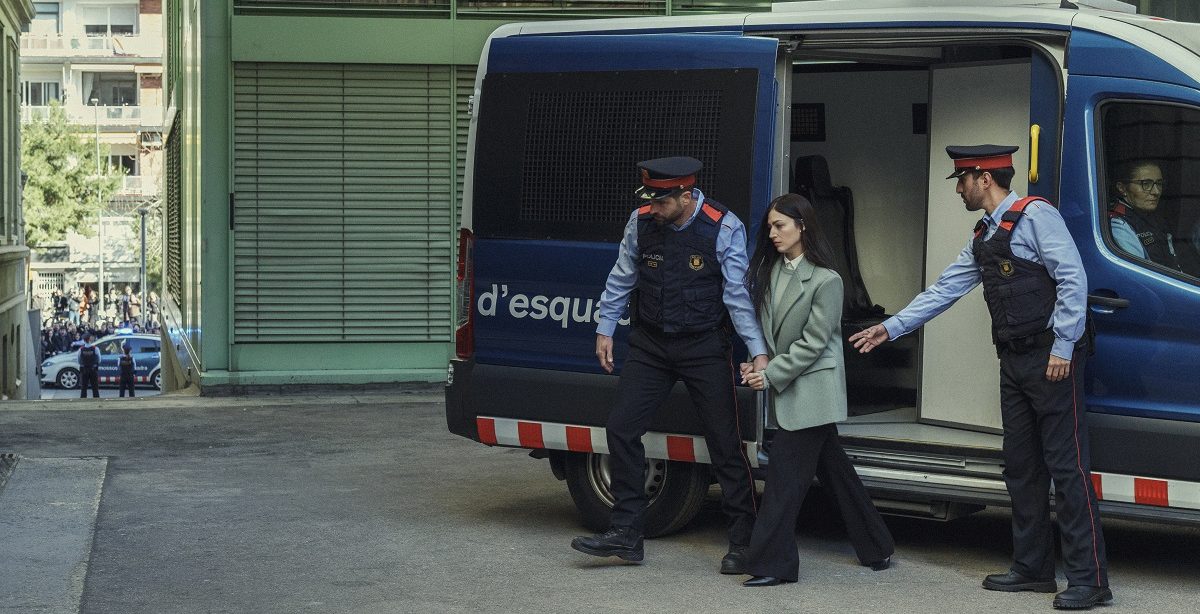 Pedro Rodríguez was a local police officer and had been in a relationship with his colleague Rosa Peral and the couple had been living together since 2016. However, Rosa had a few skeletons in her closet that Pedro didn't find out about until later when a fellow Guàrdia Urbana officer named Albert López intimated him the fact that he had also been involved in a sexual relationship with Rosa at the time. The on-and-off relationship between Albert and Rosa reportedly dates back to 2012 when the latter was married to another man. So, when she got together with Pedro and began living with him, it ruffled Albert's feathers knowing that he was once again involved in a love triangle.
Putting a strain on both of Rosa's relationships, this latest complication caused her and Albert to drift apart for a while. However, they couldn't stay away from each other for long as in early 2017, they got close again and picked up right where they left off. Together, they came up with a plan to get rid of Pedro permanently and ride off into the sunset together. While it might seem like fire was the cause of Pedro's death, it was far from the truth as it was later determined that he was murdered in the home he shared with Rosa in the seaside town of Vilanova i la Geltrú, on May 2, 2017.
Rosa and Alberta worked together to make the murder happen as he reportedly took at least one blow to his temple when he was either asleep or drugged, but it is still uncertain who landed the killing blow to the victim. 24 hours after the murder, the murderous pair set the car with his body on fire while covering their tracks by taking Pedro's car and mobile phone to several locations that he used to visit regularly. Moreover, in order to create a plausible explanation for his disappearance and death, they even spread lies about Pedro's ongoing feud with Rosa's ex-husband among their acquaintances.
Three years after Pedro's murder, in April 2020, both Rosa as well as Albert were found guilty and convicted of the crime, receiving sentences of 25 and 20 years, respectively. During the trial, the truth about how the two guilty parties strategically planned the day after murdering Pedro came to light. They even stopped at Rosa's ex-husband's house to clear out their names and drag the innocent man into investigations.
Furthermore, at the trial, Rosa and Albert tried pinning the blame for the murder on each other but the jury found both of them guilty with malice aforethought and handed them their respective sentences. In conclusion, although inspired by the real-life events of this case, the crime series is billed as a fictionalized account of the actual case as a significant portion has been created for dramatic and entertainment purposes.
Read More: Where is Netflix's Burning Body Filmed?