Netflix's 'Seasons' is a Filipino romantic drama movie that centers upon two best friends — Charlie and Kurt — both of whom go through a string of failed relationships. In order to turn the situation around, they make a pact with each other to break down their walls, take some risks, and allow themselves to look for love again. However, in doing so, they just might open the doors to their hearts for each other this time.
Directed by Easy Ferrer, the romantic film features stellar onscreen performances from a group of talented actors and actresses, including Lovi Poe, Carlo Aquino, and Sarah Edwards. The tale of romance between two best friends with the running theme of the unexpectedness of love is not something unheard of in real life as friends turning into lovers is quite common. So, we don't blame you for posing the question — is 'Seasons' rooted in reality or not? Luckily for you, we have gathered enough information about the same to get rid of your curiosity. Let's explore it in detail, shall we?
Is Seasons a True Story?
No, 'Seasons' is not based on a true story. Instead, the wholesome and romantic storyline can be credited to the collaborative efforts of the two screenwriters — Lovi Poe and Dwein Baltazar — the latter of whom has worked on various film projects throughout her career, including 'Ode to Nothing,' 'Open,' 'Exes Baggage,' 'I Heart Davao,' and 'Past, Present, Perfect?' to name a few. The two writers depended on their creative minds, brilliant penmanship, and experience in the industry to conjure up the intriguing screenplay for the Netflix film. In real life, we all have either heard about two friends turning into lovers or been in such a situation personally.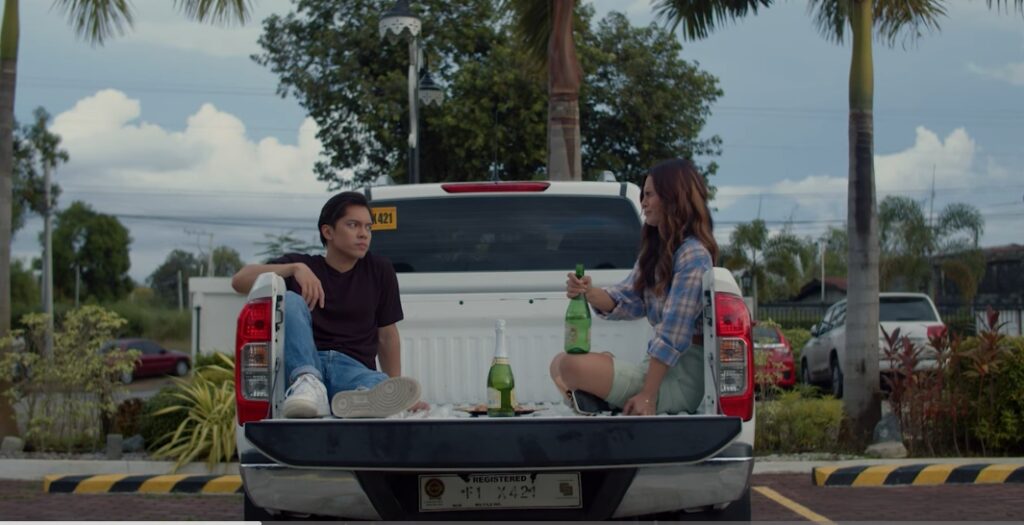 Either way, the point is that we cannot deny the fact that it is a very real possibility in real life, just as much as it is in the fictional world. This is one of the primary reasons why 'Seasons' might seem true to life to many of the viewers. Besides that, another reason why you might find the Filipino movie familiar is that the themes and elements highlighted in it have been explored by several other movies and TV shows over the years. Whether it is the subject of failed relationships or the same old friends turning into lovers, you can find these elements in a number of films. One of the aptest examples has to be that of the romantic comedy Netflix movie 'Your Place or Mine.'
Written and helmed by Aline Brosh McKenna, the Ashton Kutcher starrer is about two long-distance best friends — Debbie Dunn and Peter Coleman — whose lives change when the former chooses to pursue a lifelong dream while Peter volunteers to take care of her teenage son in the meanwhile. Just like Charlie and Kurt from 'Seasons' end up falling for each other, Debbie and Peter from 'Your Place or Mine' have the same fate waiting for them as the two slowly open the door to love. So, by taking into consideration all the above-mentioned factors, it would be safe to say that despite having several realistic and familiar themes, 'Seasons' doesn't have to do anything with reality and is just a work of fiction!
Read More: Best Filipino Movies on Netflix