The filming of Columbia Pictures' martial arts film 'Karate Kid,' starring Jackie Chan, is delayed due to the ongoing SAG-AFTRA and WGA strikes. The production was initially planned to begin in September 2023 in Montreal, the largest city in the province of Québec, lasting until December 2023. Due to the ongoing strikes, we can expect the shooting of the movie to commence only after SAG-AFTRA and WGA conclude the same. In addition to Chan, Sam Worthington is considered to play a pivotal character. The film is scheduled to be released on December 13, 2024.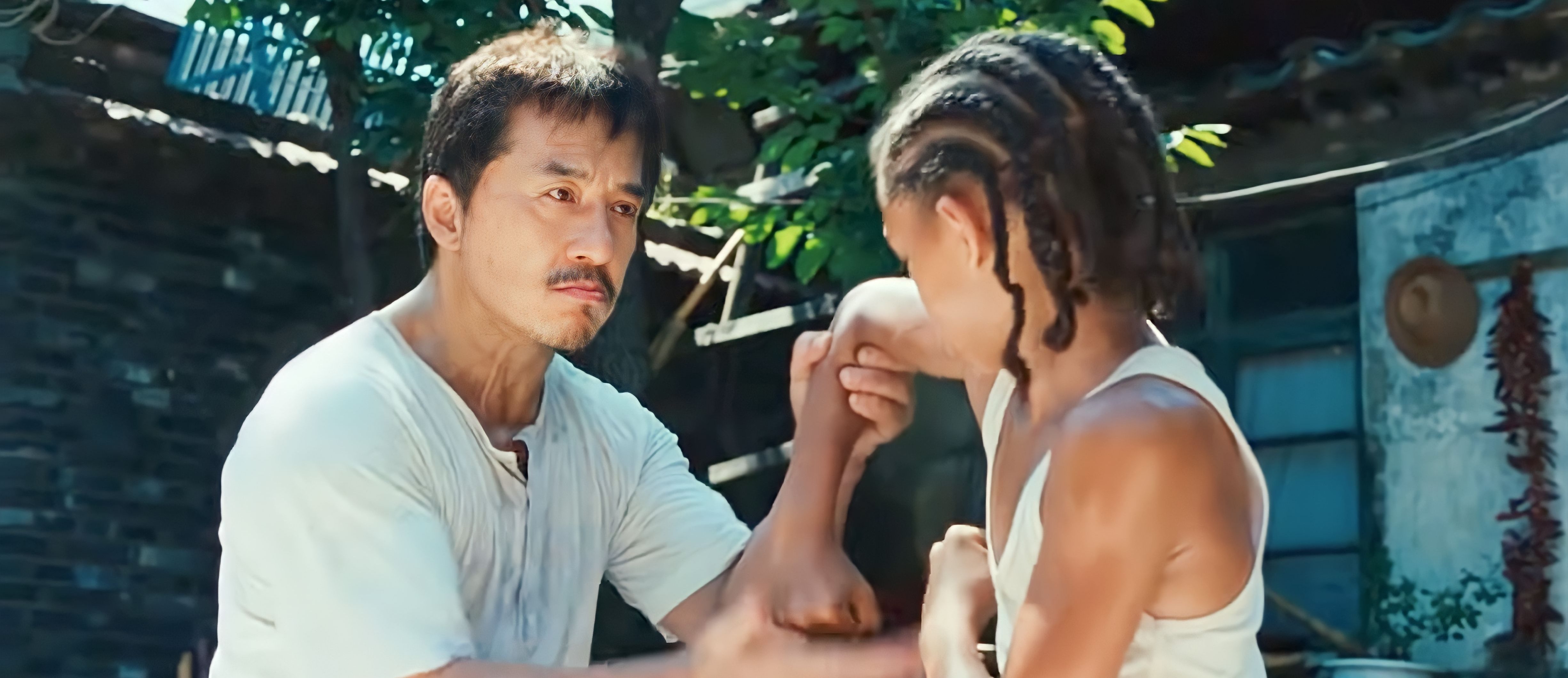 Sony, the parent company of Columbia, described the film as "the return of the original 'Karate Kid' franchise," which includes four films. The movie revolves around Li, "a skilled fighter and a student in Beijing who has his life uprooted when his mom decides that they're moving to Brooklyn for a work opportunity. Li is grappling with a past tragedy and bumping up against his mother, who is dealing with the same tragedy but in an altogether different manner. While his mom is against violence and Kung Fu, Li finds purpose by training Victor in the art and finds himself back in the ring as well," reads the logline.
Jonathan Entwistle, who created and co-directed Netflix's teen series 'The End of the F***ing World,' is at the helm of the film. He also co-developed, directed, and co-wrote Netflix's coming-of-age series 'Am Not Okay with This.' His other credits include 'Hello Tomorrow!' and 'Vanity Fair.' Rob Lieber, who co-wrote 'Goosebumps 2: Haunted Halloween,' 'Peter Rabbit,' and Steve Carell-starrer 'Alexander and the Terrible, Horrible, No Good, Very Bad Day,' penned the movie.
Chan is expected to play a Mr. Miyagi-type teacher in the film. The global superstar plays a similar character, named Mr. Han, in the 2010 film 'The Karate Kid,' a remake of the original 1984 film. The upcoming film is not expected to be a sequel to the 2010 movie. The film can also be a standalone feature without any ties to 'Cobra Kai,' which is set in the original 'Karate Kid' universe. Chan is joining the project after lending his voice to Splinter in 'Teenage Mutant Ninja Turtles: Mutant Mayhem' and Long in 'Wish Dragon.' His recent credits include Luo Feng in 'Hidden Strike,' Luo Zhilong in 'Ride On,' Tang Huating in 'Vanguard,' Lin Dong in 'Bleeding Steel,' etc.
As per sources, Worthington, who is known for playing Jake Sully in the 'Avatar' film series, is considered to play Victor. The actor's recent credits include Ron Lafferty in 'Under the Banner of Heaven,' Kessler in 'Simulant,' Jack in '9 Bullets,' Isaac Lemay in 'The Last Son,' David Stone in 'Lansky,' Ray Monroe in 'Fractured,' Rick Janssen in 'The Titan,' etc.
Read More: Movies Like The Karate Kid