Despite being relatively new to the world of real estate compared to her colleagues at the Oppenheim Group in Orange County, agent Alexandra Jarvis was definitely quick to leave her mark. In fact, this former litigator from Alabama actually did so not just professionally in the local area and thus the industry but also personally among co-workers — albeit the latter wasn't positive. Nevertheless, as indicated in Netflix's 'Selling the OC,' she rarely cared for others' impressions of her since she was happy and thriving, with the former partly being because of Sergio Ducoulombier.
Jarvis and Sergio's Selling the OC Journey
It was back on June 15, 2019, when Jarvis came across the reported self-made fin-tech millionaire and SlipCash CEO Serigo at a restaurant, only for them to swiftly fall head over heels in love. "We've been inseparable ever since he walked into that restaurant [on the fateful day] and beat me at rock, paper, scissors," the proud realtor once revealed beside an adorable picture of them. Around the same time, she even indicated she refers to her beau as "Serg Protector" as well as believes him to be the love of her life, which means a lot considering she's been married twice before.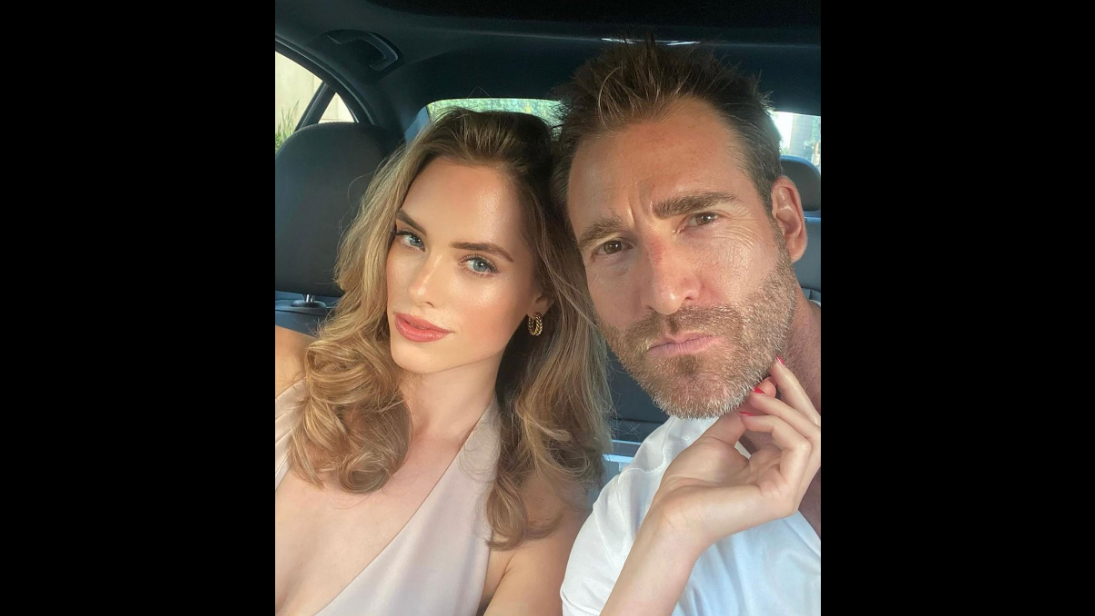 The truth is Sergio had already gotten down on one knee for Jarvis by this point, leaving her utterly elated in every sense of the term — December 25, 2020, was admittedly one of her happiest days. She was actually so excited she announced their engagement a mere two days later: "A perfect way to 💍 in the New Year. Just over the moon to marry the love of my life, my best friend, my ride or die." And since then, it appears as if she hasn't shied away from any opportunity to show off her partner or their love, which could also be an indirect response to all the outside noise regarding their bond.
After all, wheather it be Jarvis' rival co-workers like Alex Hall and Polly Brindle or her once-supposed friend Alexandra Rose, each of them seems to have an opinion on Sergio as well as her private life. However, none of it has waivered her affection, care, respect, and support for her partner in any way, shape, or form — instead, it has only made her stand up for both herself and him much more fiercely. In fact, the last straw for her connection with Rose concerned this, especially because the latter essentially accused Sergio of rather unabashedly approaching one of her clients to invest in his firm.
Are Jarvis and Sergio Still Together?
No matter what Jarvis' situation may be with her associates as of writing, it's evident she's not too bothered — she's simply enjoying being newly married to Sergio despite their 14-year age difference. As she'd indicated in the series, the couple eloped to tie the knot on April 14, 2023, at the iconic Villa del Balbianello overlooking Lake Como, Italy, where she wore her custom Michael Costello gown worth $50,000. "It's very beautiful… It's an elaborate, fully embellished beaded dress with rhinestones," the 33-year-old has since divulged. "It's more of a couture style dress with a nod towards bridal so, it has different elements that give it a bridal last look, but it's very couture."
As for the wedding and reception itself, Jarvis exclusively told People, "We wanted to have a very intimate and romantic wedding day without all the traditional expectations around us. So we decided, let's the two of us go to Italy. We've been before, and it's actually where I told him I loved him. He had already told me he loved me, but I held back for a little while. It's a special place for us. We wanted to get married on Lake Como because it's just magical — the greenery, the natural beauty. It's honestly just the perfect, romantic backdrop for what we had envisioned."
Jarvis continued, "We just decided we don't want to do the traditional wedding where you have all these guests, and you have to entertain the whole time… It's not that nobody was invited, we just didn't really tell anybody the details, really." Coming to their reception, following a private boat ride to nearby Bellagio, it was a private dinner at the same hotel they were staying as they're big-time foodies and only wanted to spend time in each other's company. It thus comes as no surprise Jarvis and Sergio are still together, blissfully undertaking each new day as it arrives while actively choosing, supporting one another at every step of the way.
Read More: Are Gio and Tiffany From Selling the OC Still Together?