When Kai Lawrence first rose to prominence in February 2013, the public could not help but wonder who the Hatchet Wielding Hitchhiker was. In his interview with Jessob Reisbeck, he stated that he had no last name and his family perceived him as dead. However, with his rise to popularity, Kai's family members got to know how he was living.
In Netflix's 'The Hatchet Wielding Hitchhiker,' viewers are introduced to people who knew the hitchhiker when he was younger. The documentary features Jeremy McGillivary Wolfe, Kai's first cousin, who provides viewers an insight into the internet sensation's childhood and his opinions on the path that his life took. If you are curious about what Jeremy is up to nowadays, here is what we know about the same!
Who is Jeremy McGillivary Wolfe?
As Jeremy introduced himself as Kai's cousin, he shared that he had spent much of his childhood with the famous hitchhiker. Interestingly, he did not know him by the name that everyone associated with him. As it turned out, Kai's legal name is Caleb Lawrence McGillivary, which his first cousin always used for him. Jeremy shed light on some of Kai's claims about his younger years in his Netflix appearance.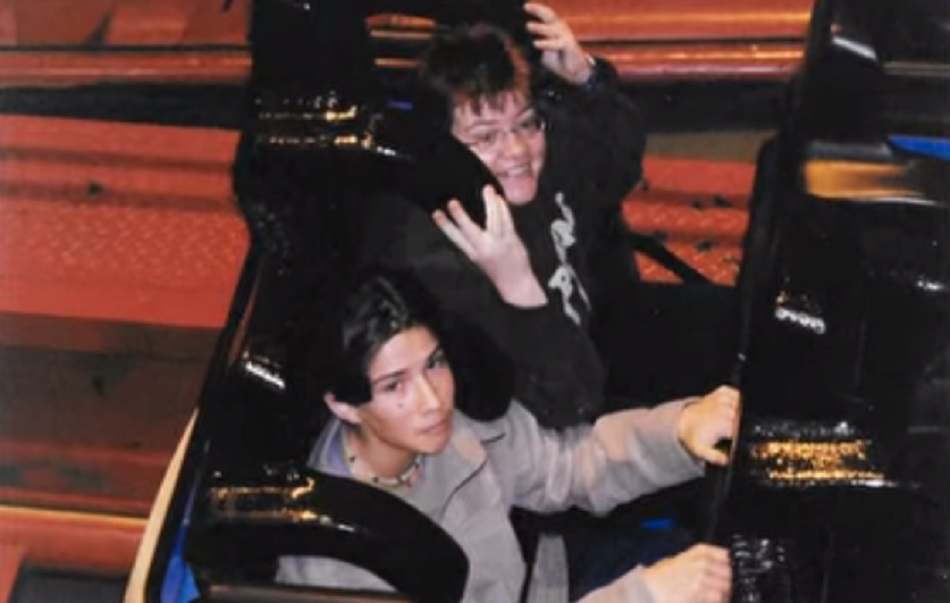 Talking about whether or not Kai was locked as a child, Jeremy stated that his mother would indeed lock him in his room. "I was able to act like a boy, and I was able to go outside and play,' he shared. "Caleb wasn't given that privilege." He shared how Kai's mother once tried to lock her son alongside Jeremy. Even though it was day outside, the former's room was covered with dark blankets, making it feel like nighttime.
Reminiscing about his time with Kai/Caleb, Jeremy stated that he grew up with him with a brotherly bond. The former was loud, funny, and mischievous as a young boy. Kai's parents split when he was four, and the separation was seemingly hard on him. Shortly after the incident where Jeremy saw what his room was like, the latter had apparently tried to set his mother's house on fire. Soon after, she allegedly sent Kai to foster care.
Where is Jeremy McGillivary Wolfe Now?
In his recent appearance in the Netflix documentary, Jeremy talked about how he still cares for his cousin and was heartbroken that he did not think his family loved him, referring to the viral 2013 video. When talking about the seemingly violent incidents shared by Kai in different interviews, along with the murder that he got imprisoned for, Jeremy could not help but feel devastated. However, he did mention how his cousin had a difficult childhood and was prone to angry episodes.
"I honestly believe Caleb has mental issues because he seems well, but when it comes to a certain situation of pressure, you either become a diamond or you get crushed," Jeremy shared his opinions about Kai. "And in this case, Caleb gets crushed." Based in Edmonton, Canada, Jeremy has been frank about his thoughts surrounding his cousin, with whom he was once as close as a brother.
Read More: Jett McBride Now: Where is Hate Crime Accused Today?