What happens when a regular guy falls for a former K-pop idol? Creator Min Song-a explores the same in the South Korean romantic drama series 'Doona.' It follows the ordinary life of Lee Won-jun, a college student who just happens to share his accommodation with a celebrity, Lee Doona. Won-jun isn't a fan but finds himself slowly drawn towards her carefree spirit. For Doona, her fame is more of a curse, and she would rather stay away from any attention.
As they start spending more time, it becomes clear that they're from very different worlds, and any sort of attraction might not end well. It stars Bae Suzy and Yang Se-Jong as the leads, whose chemistry keeps you hooked to the screen. Aside from the romance, this is a story about forbidden love, how opposites attract, and what it's like to be in love with someone famous.
8. Hometown Cha-Cha-Cha (2021-)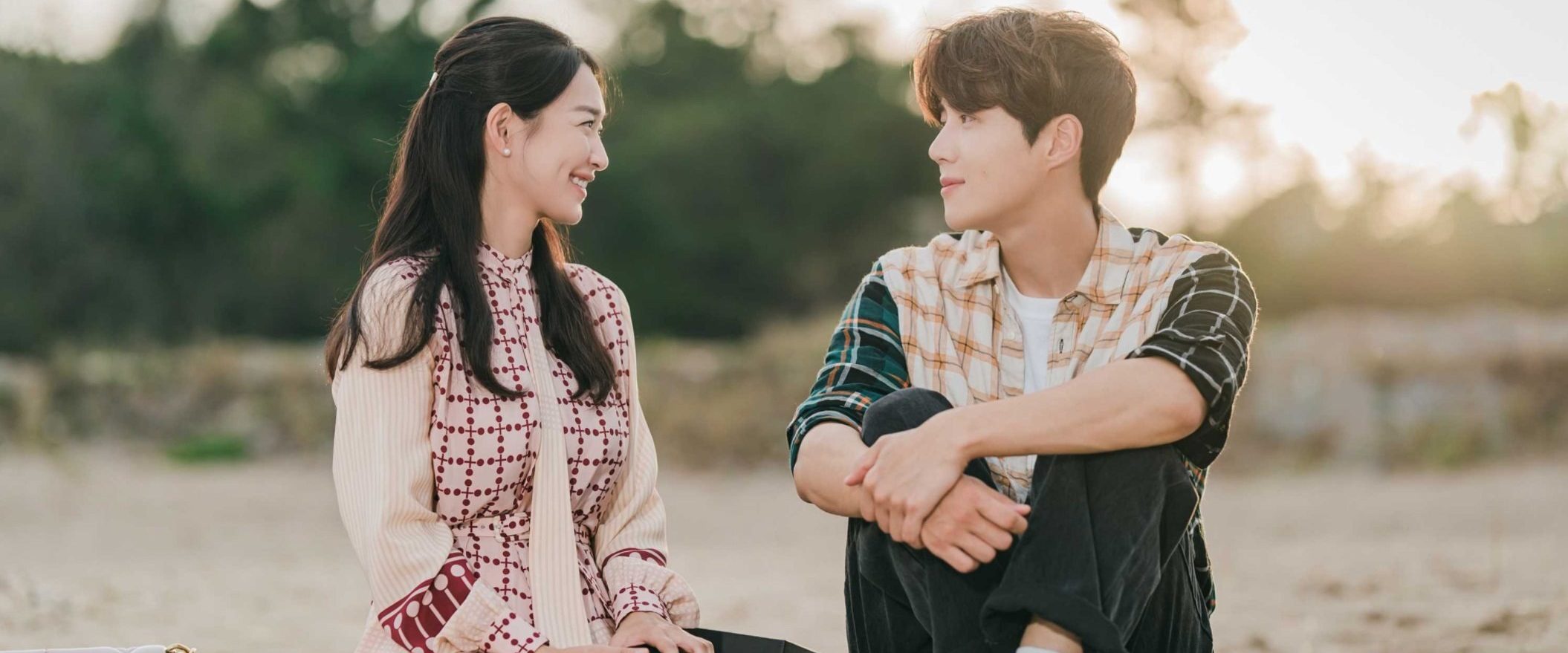 A remake of the 2004 film 'Mr. Handy,' 'Hometown Cha-Cha-Cha' is a romantic comedy series created by Shin Ha-eun. It follows the journey of passionate dentist Yoon Hye-jin, who moves to a seaside village for her practice and comes across the mysterious Hong Du-sik. While she is a professional in every way, he is completely opposite to her but he seems to have a solution to every problem without having a specific profession assigned to him.
Their curiosity slowly gets the better of them, and the two polar opposites find themselves drawn to each other. If watching 'Doona' made you wonder about other series with men who fall for women way outside their league, this show might be the ideal choice for you. It also shows what happens when complete opposites attract, and chaos follows.
7. My Lovely Liar (2023-)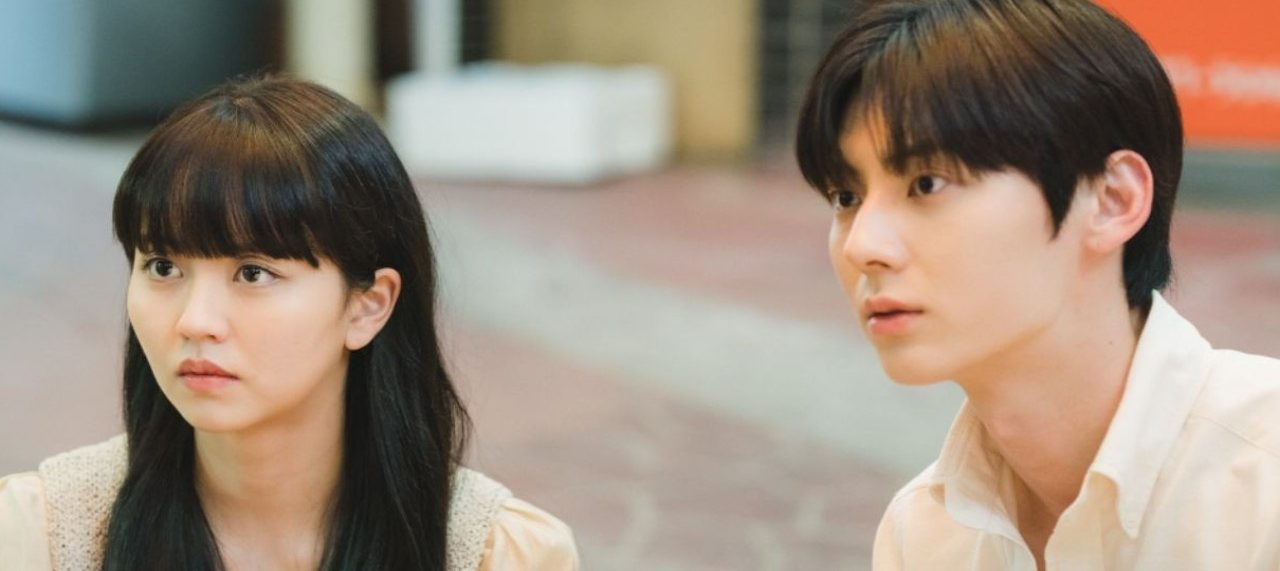 With creators Nam Sung-Woo and Seo Jung-eun giving a hilarious twist to a murder mystery, 'My Lovely Liar' is a romantic comedy show worth watching. It's about a woman with a sort of superpower to catch liars and a man she can't figure out. He's a murder suspect, but her superpower doesn't seem to work on him, and he seems like he could possibly be very innocent. But there is still something strange about him, and she's determined to get to the bottom of it.
With stars like Kim So-hyun and Hwang Min-Hyun making you doubt what you trust in the plot, this one will take you on a ride to uncover the truth yourself. After watching 'Doona,' this rom-com will remind you why you wanted to watch another complicated love story with opposites in the lead, who, beyond all odds, still fall for each other.
6. Business Proposal (2020)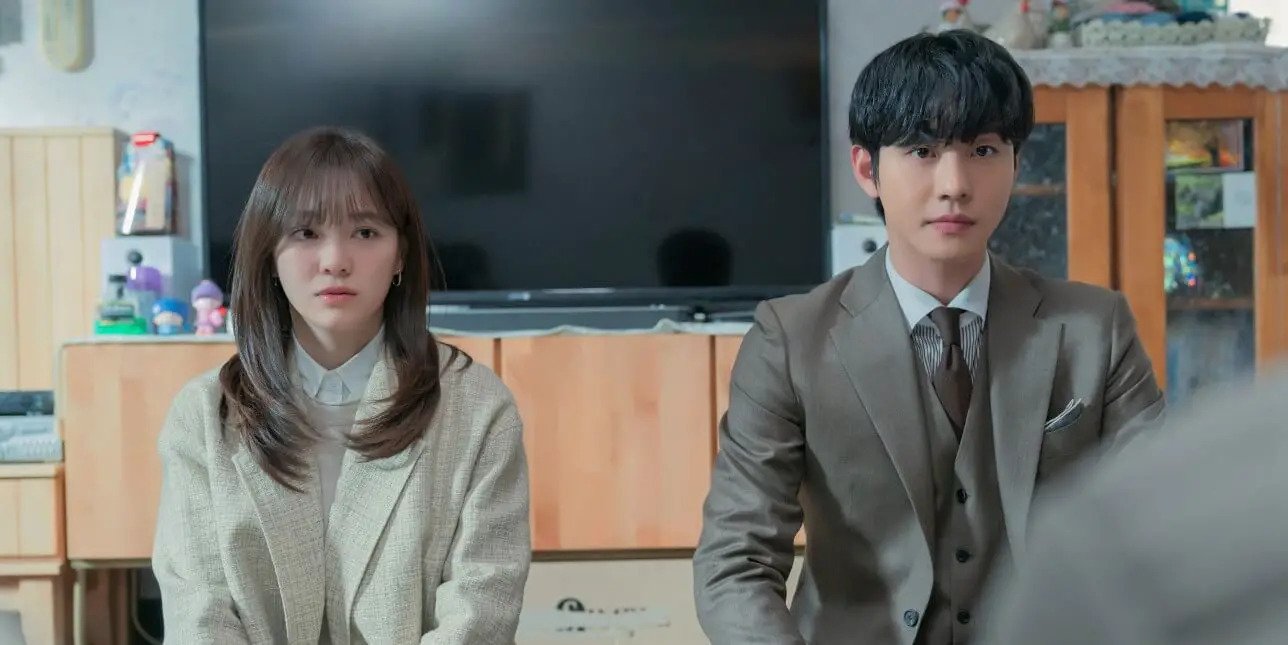 Creators Park Seon-ho, Han Seol-hee and Hong Bo-hee present a gripping narrative in the comedy-drama series 'Business Proposal.' It shows how things go wrong when a woman agrees to go on a blind date instead of her friend to scare off the man. When she soon realizes the blind date is actually the CEO of the company where she works, it gives rise to a series of events with possible office romance, a marriage proposal, and misunderstandings.
Kim Se-Jeong and Ahn Hyo-Seop star in this romantic comedy that promises to get more complicated with every situation. Similar to 'Doona' in its portrayal of romantic connections between opposites with hints of forbidden love, this show traces how a regular employee deals with a situation she finds very hard to get out of because of the power dynamics involved and the attraction.
5. Crash Landing on You (2019-2020)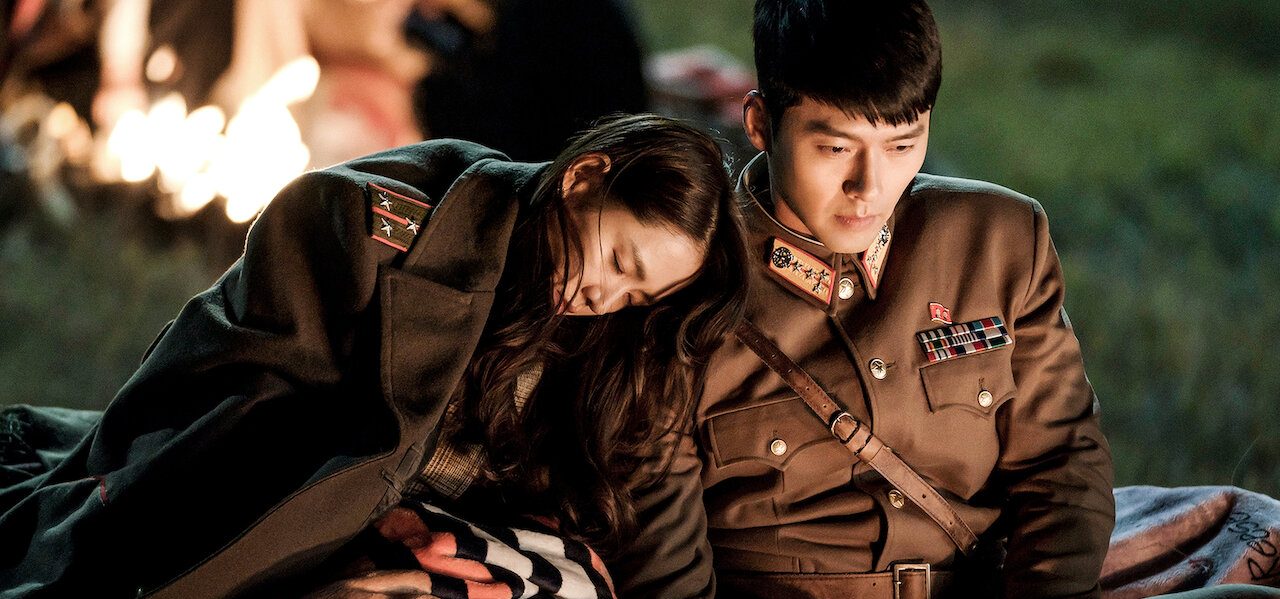 From the director of 'Doona,' this romantic comedy series created by Park Ji-eun follows an incredible journey of a gripping adventure. 'Crash Landing on You' is about a paragliding accident that leads a fashion company owner to North Korea, where she finds a helpful military captain. Sparks fly between them as they learn how to navigate the challenging situations of the area together.
It follows a beautiful love story where lives are at stake, and a solution must be found to reach back to South Korea safely. It's about finding unexpected love, just like 'Doona,' where one of them is famous, and the other provides her with something she can't find with anyone else in her life – comfort.
4. Uncontrollably Fond (2016)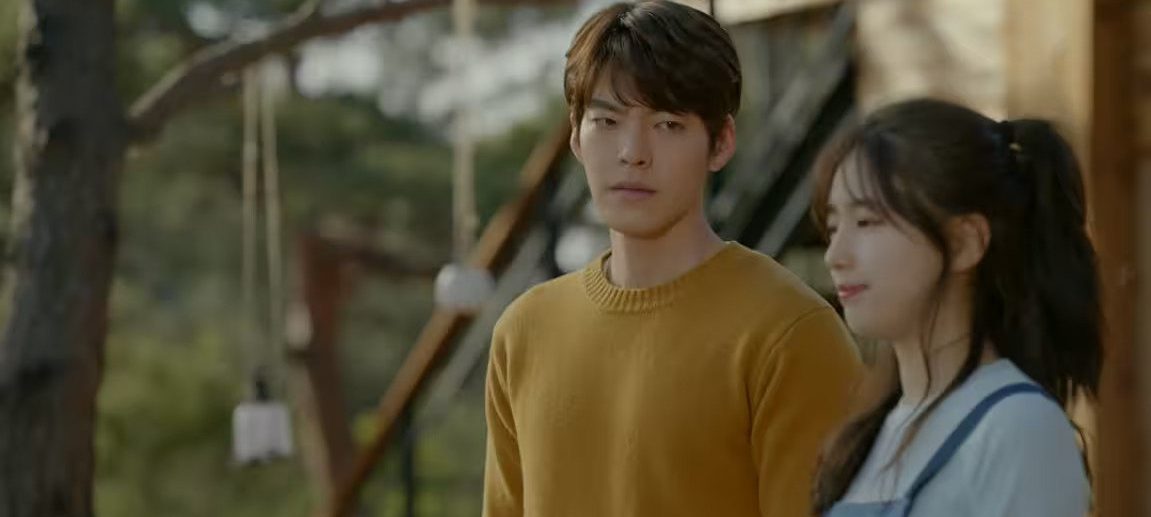 Childhood sweethearts reunite in this drama series, 'Uncontrollably Fond,' created by Lee Kyeong-hee. It follows the story of Shin Joon Young and Noh Eul, who go through an uncomfortable breakup following dramatic events, which pulls them away from each other. After some time, their paths cross again when he is a successful K-pop star, and she is a documentary filmmaker.
A lot of things have changed for the former lovers, and they're very different from what they used to be. It remains to be seen what will happen to any love they have left after they meet again. Those who loved Bae Suzy in 'Doona' get to see her again in this show, involved in a complicated situation with the character Shin Joon Young plays. Even if the roles are reversed, both shows deal with how fame and success affect people and explore if the love between the lead pair can still survive in complex situations.
3. Beauty Inside (2018)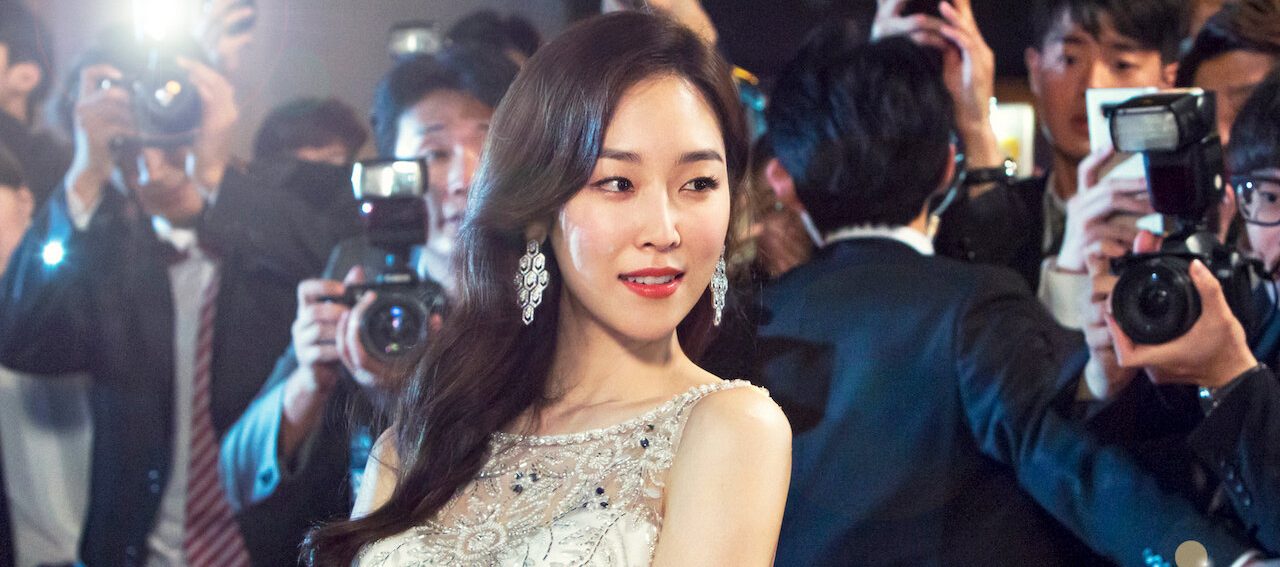 Helmed by Song Hyun-wook and Im Me-ah-ri, this fantasy drama series is as twisted as it can be. 'Beauty Inside' stars Seo Hyeon-jin and Lee Min-ki in the challenging roles of a notorious popular actress who transforms into someone else at intervals and a man with a neurological disorder that makes it difficult for him to recognize faces. No matter how or who she looks like that day, he's always there to help.
This unlikely pair soon starts dating as an arrangement, but their complicated situation and secrets, along with the burden of dating a celebrity, threaten to make things more difficult for them along the way. Fans of 'Doona' can appreciate the complicated situation of two unlikely lovers brought together through circumstances in this show. Both shows also explore what it means for someone to love a celebrity and how things are never straightforward in such cases.
2. So I Married My Anti-Fan (2021)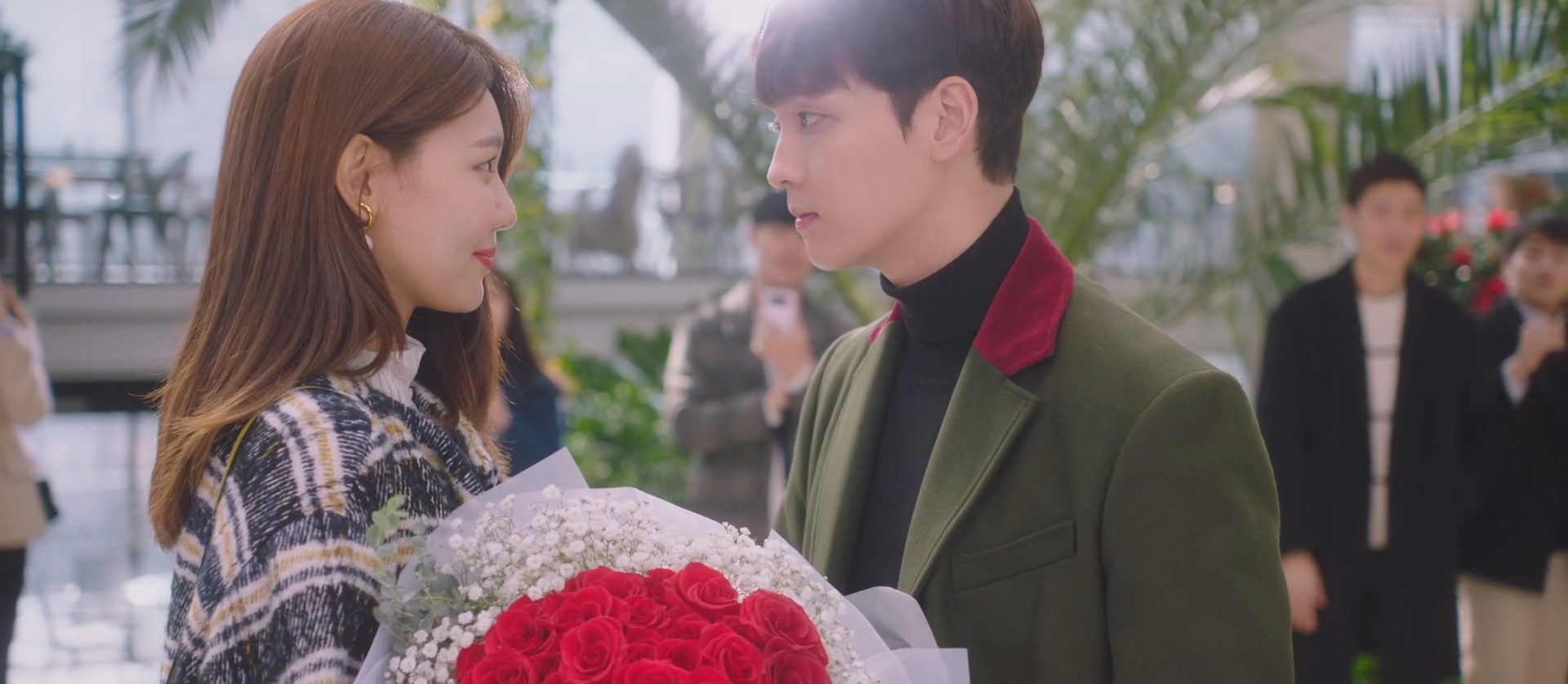 Created by Cheol Woo Kang, this Kdrama series brings out a love-hate relationship in a hilarious way. Starring Choi Tae-Joon and Choi Sooyoung, 'So I Married My Anti-Fan' shows what happens when K-pop star Hoo Joon meets a magazine reporter Lee Geun Young. Getting off on the wrong foot at an event, Geun Young soon gets the tag of an anti-fan of Hoo Joon, after blaming him for everything wrong with her life.
But as fate would have it, the two are forced to live together to sort out their lives, leading to unimaginable drama driven by plenty of hate. If you thought a regular guy falling for a celebrity in 'Doona' is dramatic, think of how intense the same situation would be with an anti-fan instead in this series. Getting involved in the life of a celebrity is complicated enough, and both these shows explore that dynamic and how it eventually leads to an unexpected attraction.
1. Touch Your Heart (2019)

Providing a glimpse into the lives of two people who find love in the most unexpected way, 'Touch Your Heart' touches all the right cords. Created by Park Joon Hwa and Lee Myeong Suk, this romantic comedy series follows famous actress Oh Yoon-seo, who is involved in a drug scandal and must do something to improve her image. She can get her dream role only if she works at Kwon Jung-Rok's law firm for a few months.
Jung-Rok isn't too pleased to have an unprofessional assistant, neither is Yoon-seo, who hates this job and is used to a very different life. But Lee Dong-wook and Yoo In-na as the leads, convince us that chemistry between them is possible. Just like 'Doona,' this show will have you rooting for complete opposites from different worlds who are brought together by fate. It also shows what it's like for a regular attorney to fall for a celebrity.
Read More: Best KDramas on Netflix