Unafraid to tackle mind-bending problems, Netflix's 'The Devil's Plan' chronicles the journey of twelve contestants as they compete in a streak of intellectual challenges to win the top spot. The gaming reality television show features an eclectic mix of idols, actors, and television personalities who seek to win the show's coveted prize. Lee Hye-Sung is one of the contestants whose amiable demeanor has made fans curious. So, if you're also wondering more about the television personality, then look no further because we've got all the answers right here!
Lee Hye-Sung's The Devil's Plan Journey
Aside from her striking proficiency in language and history, Lee Hye-Sung also became a significant part of the show for her affable personality. From the get-go, the television personality managed to befriend and create a close camaraderie with other contenders in the series. Consequently, she managed to become a part of major alliances that ensured her a spot in the competition.
Nevertheless, her time on the show was also plagued with several ups and downs. Having felt that her performance was inadequate, Hye-Sung doubted upon her capabilities more than once. However, her doubts were laid to rest when Kweedo/ORBIT reassured her that her skills were just as unique and she could perform even better in the following challenges. For a significant part of the show, Hye-Sung played to her strengths. A Business Administration graduate from the Seoul National University, the television personality became a top contender by scoring well across many challenges.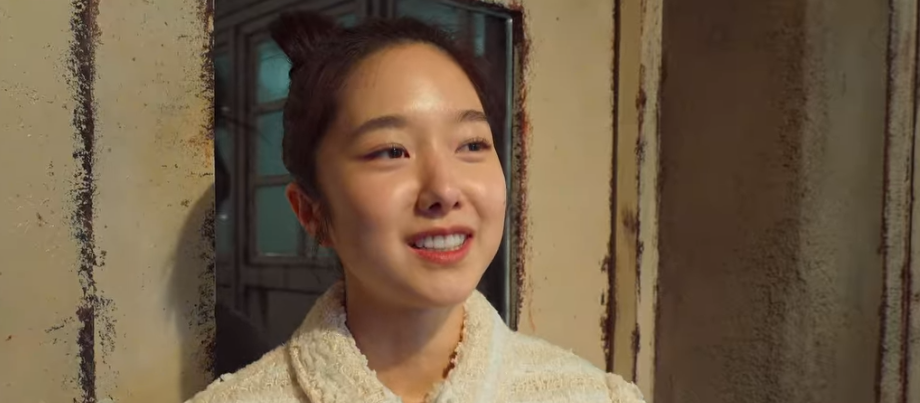 Alas, her time on the show was cut short when she failed to secure a proper alliance in the Secret Number match. After partnering up with Seo Yu-Rim and Lee Dong-Jae, Hye-Sung found herself plagued with doubt and confusion. Since success in the challenge relied on having many people in your corner, Hye-Sung found herself at the tail end of the deal after Seo Yu-Rim revealed her secret number to other contenders. The fog of confusion and betrayal even led Hye-Sung to get overly emotional and shed tears. Ultimately, she ended up losing the challenge, having gotten the least number of points, leading to her elimination from the house. Naturally, fans wonder where is the bilingual television personality these days.
Where is Lee Hye-Sung Now?
While her time in the competition was cut short due to an unexpected twist, Lee Hye-Sung has continued to channel her abilities to explore other avenues of success. The accomplished announcer is best known for her work on 'Naked History,' which has recently completed 100 episodes on-air. From working on advertisements and television shows, Hye-Sung continues to tackle her busy schedule and looks forward to other opportunities.
Most recently, the television personality hosted the Busan Youth Commemoration Day with the President of South Korea in attendance. Besides working on an important event that motivated the youth of today, she has also dabbled in other projects. She recently conducted an interview with the cast of 'Avatar 2,' particularly Zoe Saldana and Sigourney Weaver. On the personal front, the media personality is currently single. In the past, she had dated comedian and host Jun Hyun-Moo, fifteen years her senior.
Hye-Sung is also a baking and cooking enthusiast and regularly shares snippets of her latest creations in the kitchen with fans online. From whipping up a sweet treat to working on a laboriously kneaded foccacia, Hye-Sung likes to share her passion for cooking with fans online. Besides this, the television personality has also been sharing tidbits of her time on the show on her Instagram. Having grown close to the cast members of the series, Hye-Sung likes to catch up with other contenders of the show, too. So, even though she failed to win the top spot on 'The Devil's Plan,' it is apparent that several milestones still lie ahead for Lee Hye-Sung!
Read More: Guillaume Patry: Where is The Devil's Plan Contestant Now?