'Ice Road 2: Road to the Sky,' starring Liam Neeson, is scheduled to kick off filming in Nepal and Los Angeles, California, in January 2024. A sequel to the 2021 hit movie 'The Ice Road,' the action thriller film follows Ice Road driver Mike McCann as he visits Nepal to scatter his late brother's ashes on Mount Everest, as per his last wish. While traveling on a crowded tour bus through the treacherous 12,000 feet terrain called Road to the Sky, McCann and his guide come across a group of Nepalese mercenaries and get into a harrowing fight not only to protect themselves and the passengers on the bus but also to defend the land of the local villagers.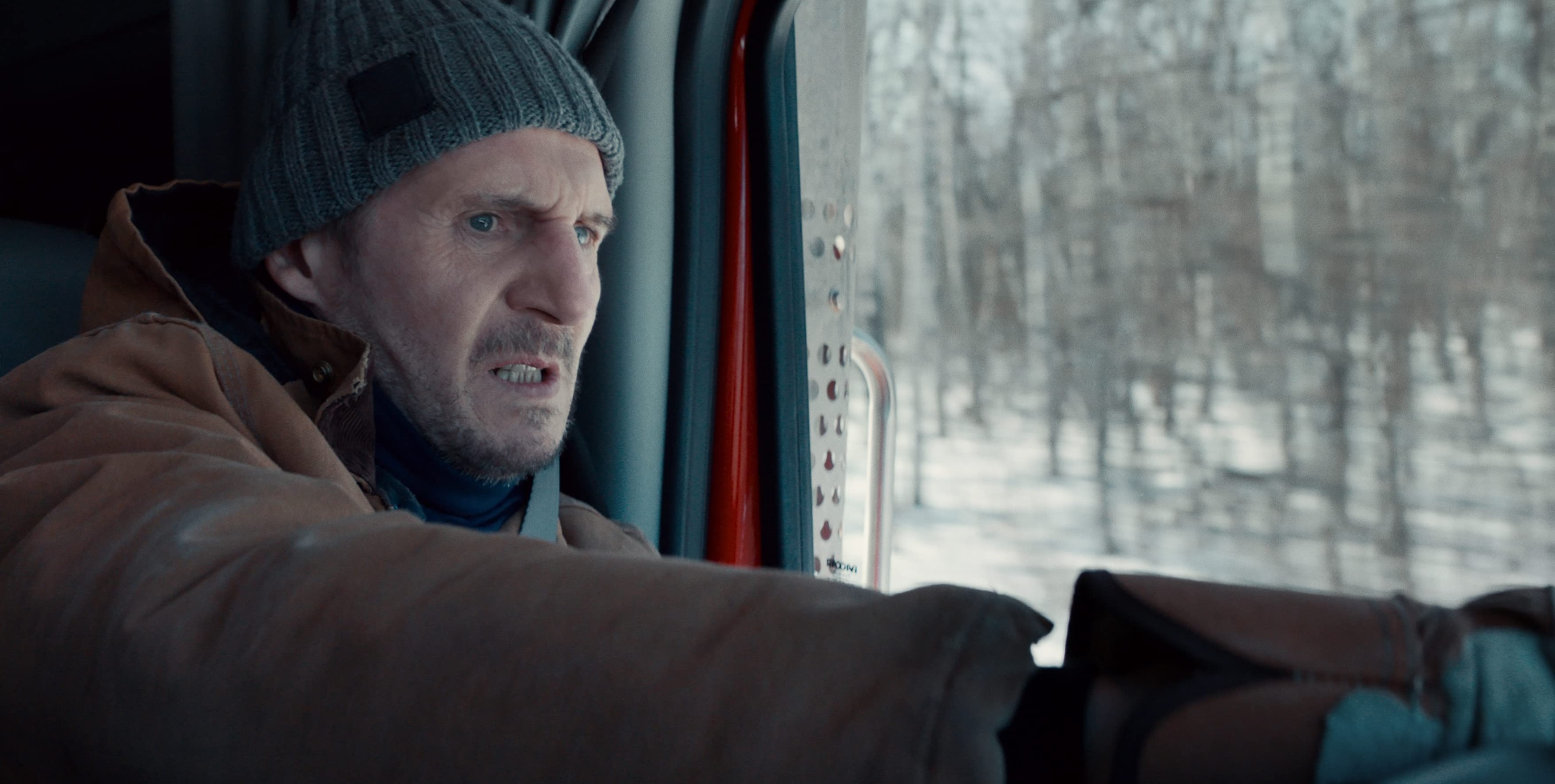 Jonathan Hensleigh, who wrote and directed the original movie, returns to helm the sequel. The filmmaker is also known for directing the 2011 crime film 'Kill the Irishman,' the 2007 horror film 'Welcome to the Jungle,' and the 2004 action film 'The Punisher.' Hensleigh's writing credits include movies such as 'Jumanji,' 'Die Hard with a Vengeance,' 'A Far Off Place,' and 'The Saint.'
Neeson reprises his original character McCann in the film. The Academy Award-nominated actor was recently seen in Nimród Antal's action thriller 'Retribution.' He has some other exciting projects in the pipeline as well, including Hans Petter Moland's crime thriller 'Thug' and Jonny Campbell's thriller film 'Cold Storage.' Neeson is also going to be seen in Robert Lorenz's 'In the Land of Saints and Sinners,' which premiered at the Venice International Film Festival on September 6, 2023. The rest of the cast of the film has not been revealed as of now.
The film is produced by Al Corley, Bart Rosenblatt, and Eugene Musso for Code Entertainment, Shivani Rawat for ShivHans Pictures, and Lee Nelson and David Tish for Envision Media Arts. The executive producers include Jonathan Dana, Julie Goldstein, Connor Flanagan, Lisa Wilson, Myles Nestel, and David Buelow.
'The Ice Road' premiered on Netflix on June 25, 2021, and became the most-watched film on the platform in its debut weekend. The distribution rights for the sequel have been sold to Amazon Prime Video. CAA Media Finance handles the US sales while the international sales are represented by The Solution Entertainment Group. "I am thrilled to bring this action-packed sequel to the market knowing it is exactly what everyone is looking for, and, of course, delighted to continue our partnership with Code and relationship with Liam Neeson," Lisa Wilson from The Solution Entertainment Group said in a statement.
Though the production of the film is tentatively planned to begin in January next year, the same may get affected due to the ongoing SAG-AFTRA strike and will commence once the same concludes. Los Angeles, where the shoot is set to take place, has earlier hosted the filming of this year's big releases: 'Barbie,' 'Transformers: Rise of the Beasts,' and 'Oppenheimer.' Nepal has also served as a filming location for several Hollywood productions over the years, including 'Doctor Strange' and 'Infinite.'
Read More: Best Movies of Liam Neeson