Everyone has a bunch of movies that they watched in childhood and could never let go of. A couple of Robin Williams' movies easily make it to the list, and 'Jumanji' is one of them. While playing a board game with his friend, 12-year-old Alan Parrish is mysteriously stuck inside it. 26 years later, when two kids play that game, Alan is brought back to the real world. But, he is not alone. The whole jungle of Jumanji comes out and starts creating havoc. Now, the kids, along with Alan and his friend, have to finish the game before things get worse.
This film is a pleasure to watch. The unique plot of the film and the comic timing of Robin Williams created a magic that resonates with every re-watch. With that said, here's the list of movies similar to Jumanji that are our recommendations. You can watch some of these movies like Jumanji on Netflix, Hulu, or Amazon Prime.
13. Night at the Museum (2006)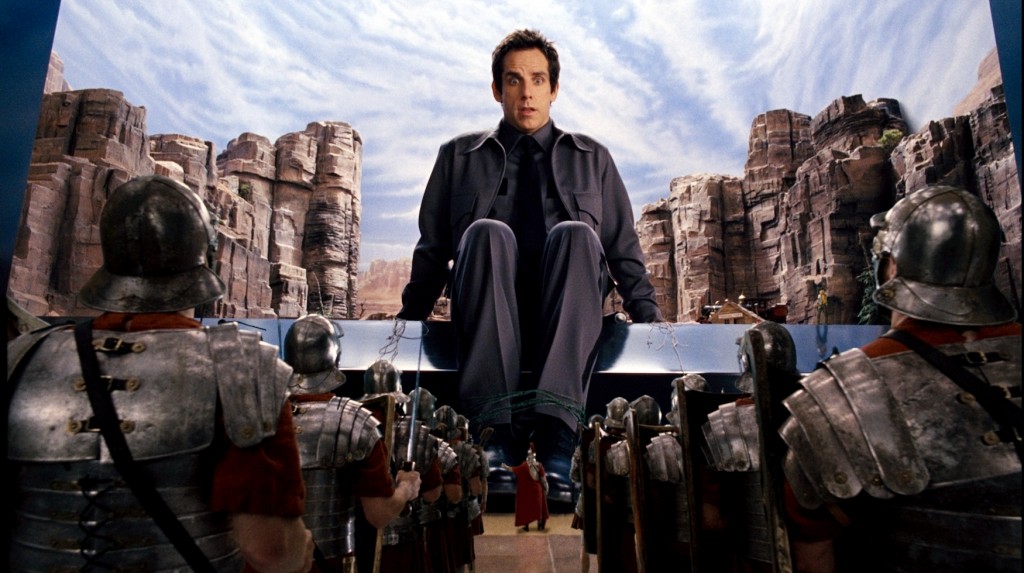 Larry is an inventor but hasn't yet invented something that can turn his life around. He is divorced, and in order to keep his son, whom he loves very much, he must find a job. With nothing working out for him, Larry finally takes the job as a night security guard at the Museum of Natural History. On his first night at the job, he discovers that through the power of an Egyptian, magic tablet, all the exhibits in the museum come to life.
Read More: Movies Like Shutter Island
12. Journey to the Center of the Earth (2008)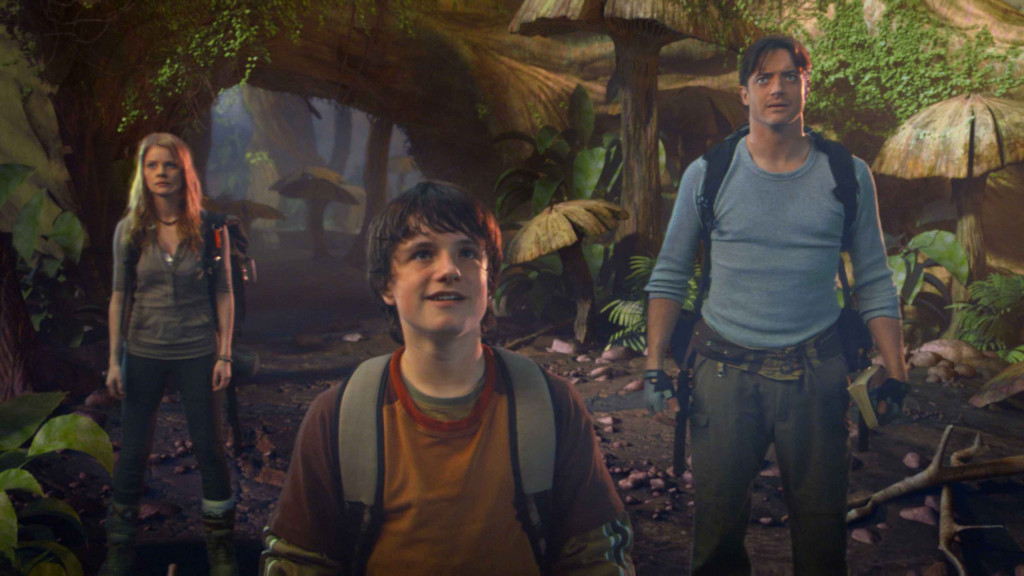 Deriving its name from the book by Jules Verne, this film tells the story of a man who ventures to the centre of the Earth, in search of his brother, with his nephew and a guide. It is an adventure tale like 'Jumanji' where the players are explorers and enter another world that is both dangerous and exciting. Brendan Fraser has his own comic moments (consider 'The Mummy franchise', the old one), and all in all, it's a good escapade.
Read More: Movies Like Zodiac
11. A Series of Unfortunate Events (2004)
This might feel like an out of place entry in this list because it doesn't involve a board game but give it a thought. After their parents are killed in a fire, rich orphans Violet, Klaus and Sunny Baudelaire are placed under the care of their distant, obscure relative, Count Olaf. They soon realise that the Count is playing a game with them in order to win their inheritance. With Jim Carey as Count Olaf, you have a wonderful comedian playing an eccentric role. It's a bit darker, in both tone and storyline, as compared to 'Jumanji', so watch out for that!
Read More: Movies Like Mamma Mia!
10. Goosebumps (2015)
This one is another case of a chaotic world let loose on the streets, and the characters have to run against time to set things right. Except, here the board game is replaced by locked books. When 16-year-old Zach Cooper moves next door to a mysterious man and his beautiful daughter, he decides to find out their secret. At first, he thinks that the man is being too severe with his daughter, but soon, he finds out that the secrets go deeper than he believed.
Read More: Movies Like Love Simon
9. Honey, I Shrunk the Kids (1989)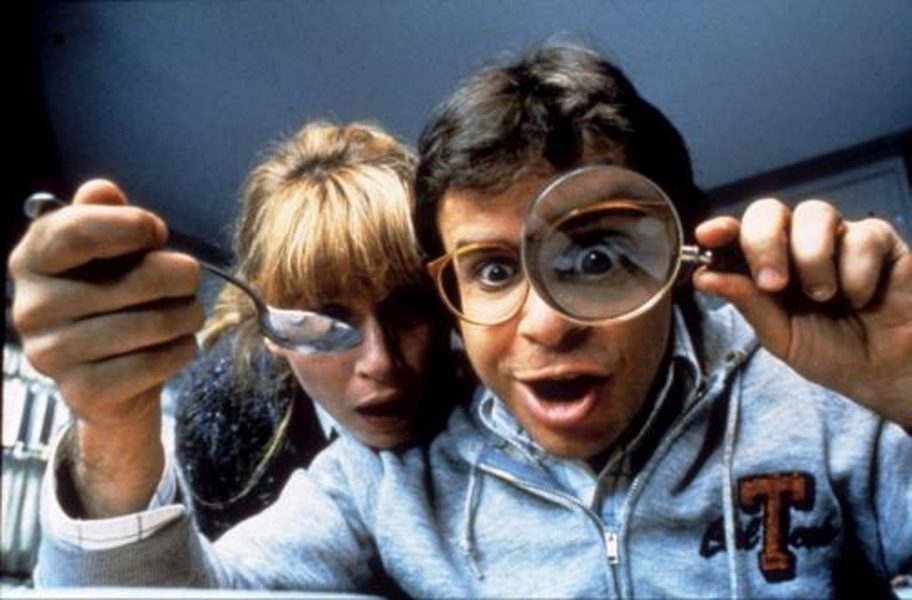 This film spawned a franchise of its own, followed by 'Honey, I Blew Up the Kid' and 'Honey, We Shrunk Ourselves'. Wayne Szalinski is a scientist and an inventor who is working on the shrinking machine. After a streak of failure, he faces mocking from the scientific community while his relationship with his wife becomes strained. One day, when he and his wife are not at home, by accident, the machine is activated. And when their kids come in front of it, they are shrunk.
Read More: Movies Like A Quiet Place
8. Inkheart (2008)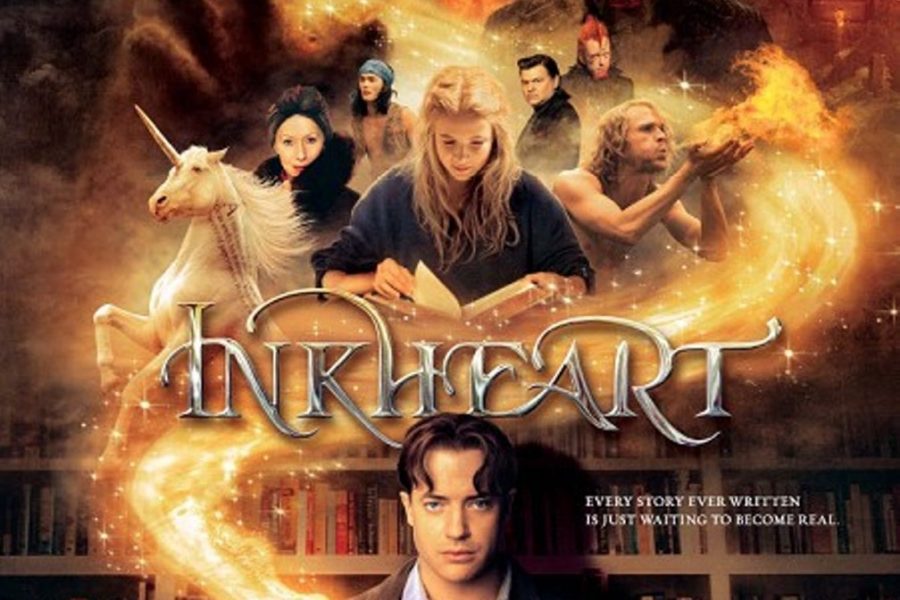 Mortimer Folchart has a secret ability by birth. When he reads a book, the characters come to life. One night, when he is reading a book, named Inkheart, to his daughter, he unintentionally sets free a ruthless villain. Soon, he discovers that his daughter too possesses the same ability. With the help of the hero of the book, he and his daughter set out to make things right.
Read More: Movies Like The Vow
7. The Spiderwick Chronicles (2008)
Twins Jared and Simon move into the Spiderwick Estate with their mother and sister. One day, Jared discovers the books and belongings of the man who used to own the estate, Arthur Spiderwick. Even when warned by a note on the book to not read it, Jared goes ahead anyway and finds out about the secret world of fairies. Soon, strange things start happening and Jared starts seeing creatures from another world.
Read More: Movies Like V For Vendetta
6. The Chronicles of Narnia: The Lion, the Witch and the Wardrobe (2005)
Four siblings are sent to live in the countryside with an old man. While playing hide-and-seek, the youngest, Lucy, discovers another world inside an old wardrobe in a locked room. She tells others about it, and together they go to Narnia, a place covered with a perpetual winter. As they travel further in it, they find out that the place is very dangerous. And when one of the siblings is taken by an evil queen, they have to ask for help from a mighty lion.
Read More: Movies Like Braveheart
5. Where the Wild Things Are (2009)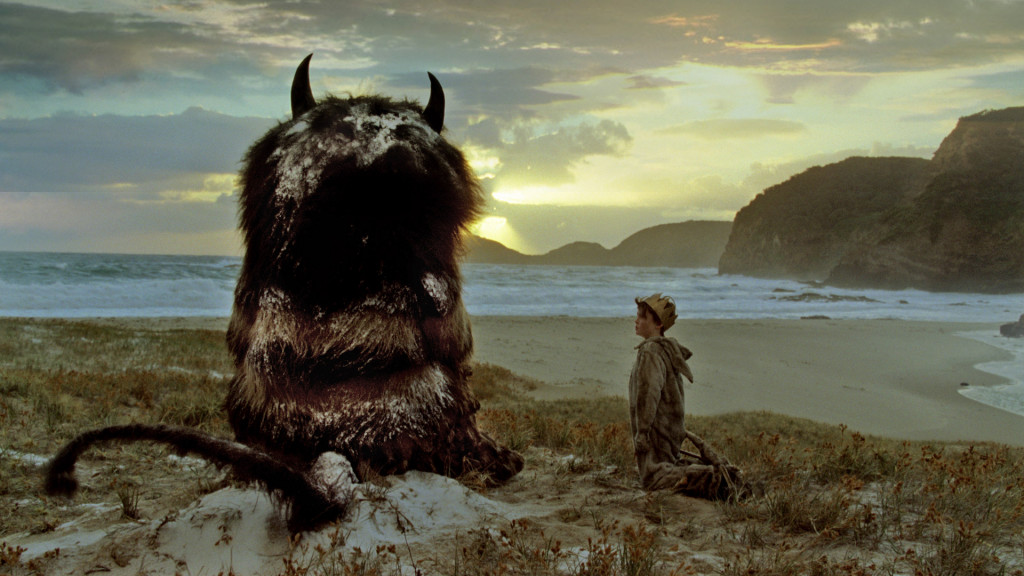 Max is an 8-year-old boy who doesn't have friends and is bullied by older kids. While he loves his sister, he is frustrated that she doesn't help him and is sad that his mother doesn't spend time with him. One night, he dresses up in his wolf outfit and tries to play with his mother who doesn't reciprocate his enthusiasm, and so, he runs away from home. He reaches a lake where he boards a small boat that takes him to an island that is everything he ever wanted.
Read More: Movies Like The Princess Bride
4. The Jungle Book (2016)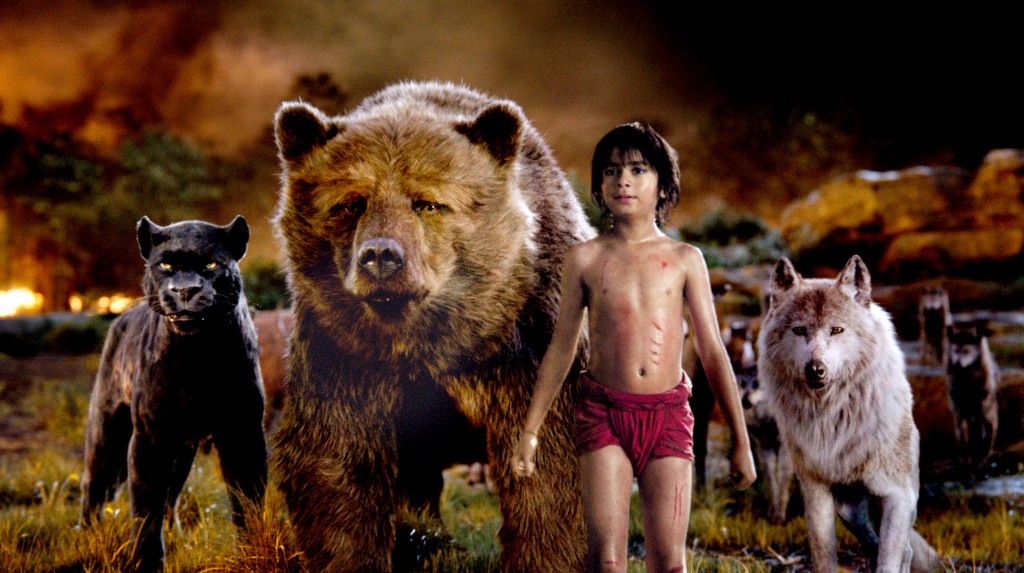 Based on the popular book of the same name by Rudyard Kipling, this film tells the story of a human boy, Mowgli, who is brought up by a pack of wolves. When the ruthless tiger, Shere Khan, declares that he will kill Mowgli, the animals try to send him back to humans, who will take care of him. But, Mowgli can't turn away from his real family. A tale of adventure, 'The Jungle Book' is exciting, beautiful, funny and engrossing.
Read More: Movies Like Moonlight
3. Time Bandits (1981)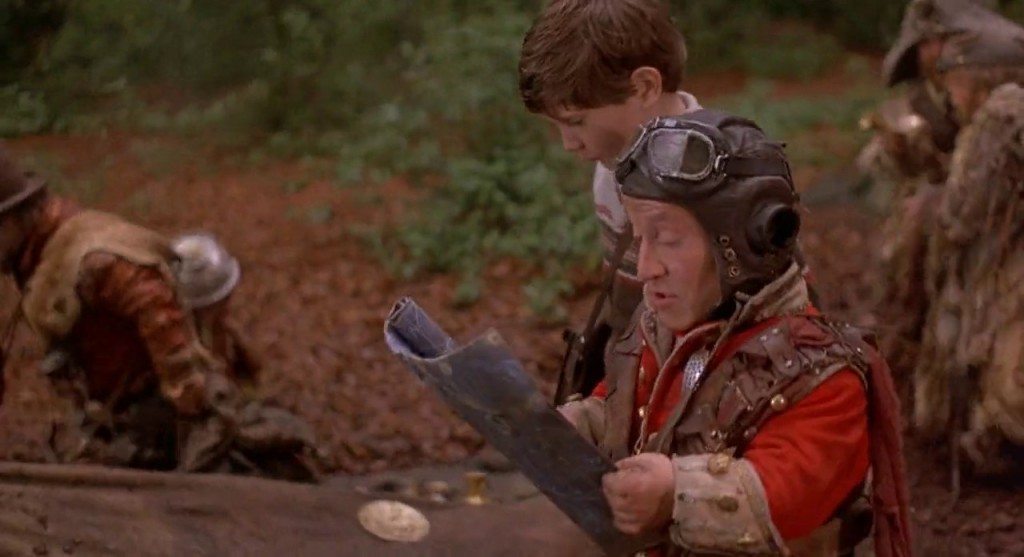 11-year-old Kevin loves the adventures and stories that he reads about in History. One night, an armoured knight comes out of his wardrobe and disappears into the picture of a forest. Intrigued and confused by this, Kevin decides to stay up the next night and, to his surprise, finds a group of dwarves come out of his wardrobe. When they are chased by a mysterious being who wants a map that Kevin now has, Kevin has no choice but to run with the dwarves and to be transported to another time and era in history.
Read More: Movies Like Boyhood
2. Zathura: A Space Adventure (2005)
Considered a spiritual sequel to 'Jumanji', this film tells the story of two brothers who start playing a board game named 'Zathura' and find themselves transported in space, along with their house. They have to finish the game while battling the aliens who get attracted to heat, steering their house away from the sun, and other misadventures that come their way.
Read More: Movies Like Mission Impossible
1. Jumanji: Welcome to the Jungle (2017)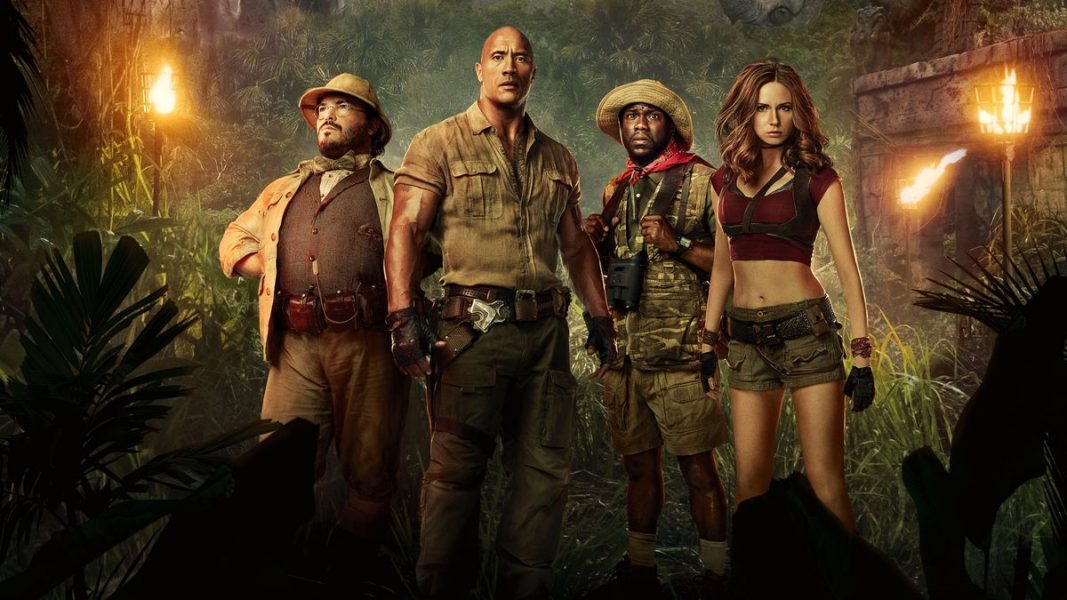 This film is a direct sequel to 'Jumanji' and, in fact, opens a door to another sequel. So, there are you are! Just sit tight and wait for next year, and we'll have another 'Jumanji'. This film picks up from the last scene of the 1995 film. After Alan and Sarah throw away the board game, we see it ending up on a beach. A man picks it up and takes it home for his son. The game, then, transforms into a video game cartridge and when the boy starts playing it, like Alan, he is transported to the jungle. 20 years later, he is joined by a group of high school students.
Read More: Movies Like Nerve