HBO Max's 'Love and Death' is a true-crime drama that focuses on the events surrounding the murder of Betty Gore. Set in a small Texan town, it begins with an affair between Candy Montgomery and Allan Gore. It starts as a calculated thing between them, while both seek adventure and a reprieve from their otherwise dull lives. After a few months, they call quits on it, and everything goes fine for the next few months.
Things take a turn for the worse when Candy kills Betty. Despite the nature of events, Candy keeps her cool and keeps a check on her emotions and her every move. Eventually, power, the truth comes out. How did that happen? What gave Candy away? Let's find out.
How was Candy Caught?
Candy Montgomery killed Betty Gore on June 13, 1980. She had planned it. That day, Candy went to Betty's house to pick up her daughter Alisa's swimsuit. Later, Candy confessed that Betty had found out about her and Allan's affair, and in anger, she attacked Candy with an ax and that she had to fight back in self-defense. After Candy left the house, no one came around for a while, and the whole day passed by until Betty was discovered by the neighbors, urged by the calls from Allan, who couldn't get hold of his wife.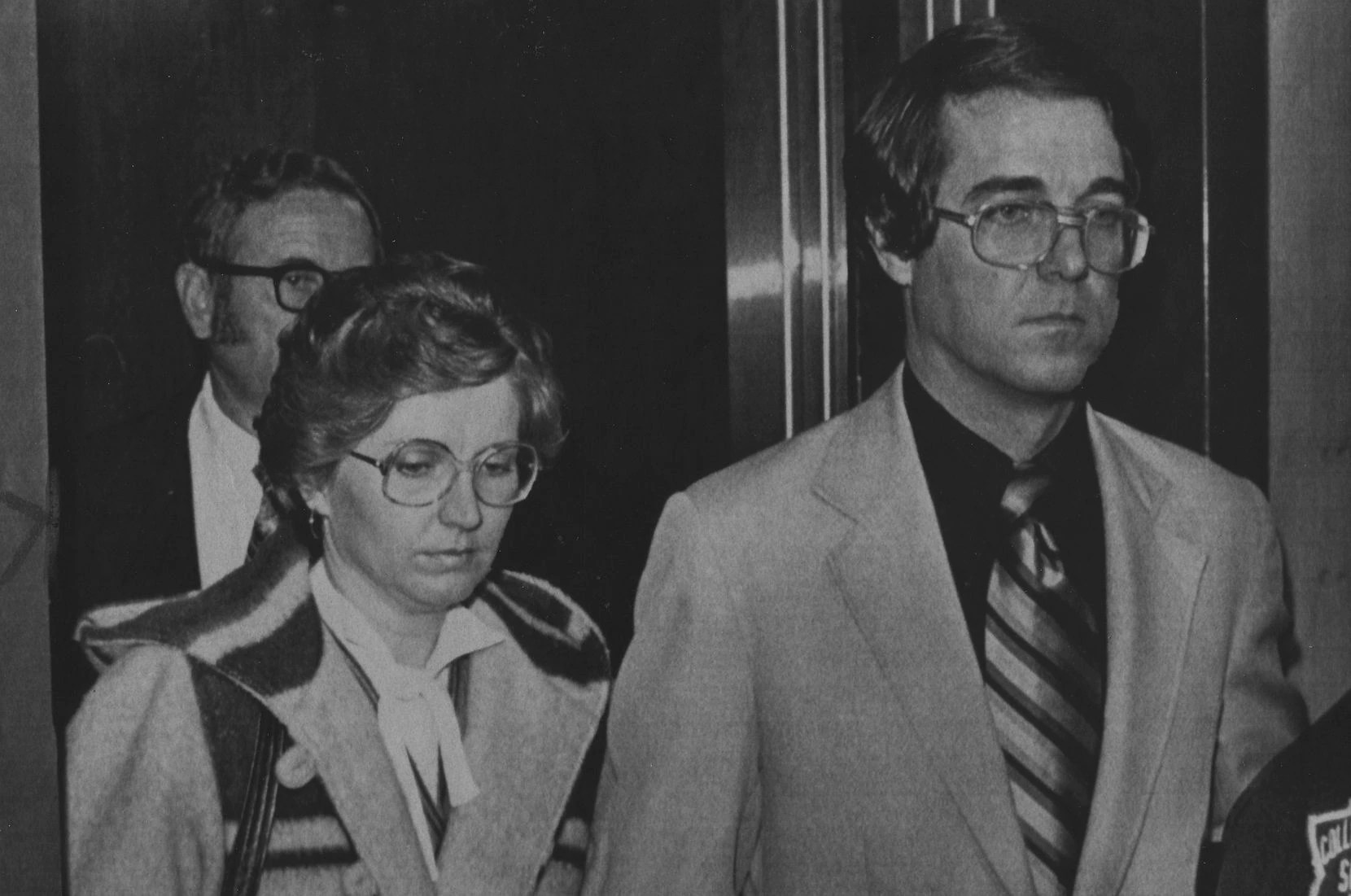 Allan had been trying to reach Betty all day. When his first few calls weren't picked up, he called his neighbor to check whether his wife was home. When the neighbor rang the bell, no one answered, and he thought Betty might have gone out. Then Allan called Candy to know if she'd been around their house. By this point, several people already knew Candy had been to Betty's, so she said she'd seen Allan's wife and that Betty was fine when she left. She even offered to go and check on Betty, but Allan didn't want to bother her. Later, he called a few neighbors— Richard Parker, Jerry McMahan, and Lester Gayler, asking them to break into the house if they needed to find out where his wife was.
When the men found the front door open, they knew something was amiss. A few minutes later, they discovered Betty in the utility room. At first, they thought Betty had been shot. When the cops arrived, a closer look revealed that she had been killed with an axe. The whole thing was so brutal that the officers believed it had to have been done by someone big and strong who could wield the axe. The ideas of a home invasion, a burglary gone wrong, and a psychopathic killer was considered. They also believed that whoever did it wouldn't have stayed around in the neighborhood for long. However, the forensic evidence formed a different picture.
The cops found bloody footprints around the house, which suggested that the killer was someone with a small shoe size, indicating that it was either a woman or a kid. They also found a fingerprint on the freezer, which they were sure was the killer's. The evidence also suggested that the crime was not planned; it was a product of circumstance. In questioning Allan, the cops discovered that Candy was the last person to have seen Betty alive. When questioned, Candy stuck to her story about leaving Betty's home after getting the swimsuit and returning to her usual day.
She was already considered a prime suspect in the case, but the cops didn't know why Candy would kill Betty so brutally. They assumed it had to be something personal, which pointed toward an affair. Eventually, Allan confessed that he and Candy had an affair. This tied up the case with a bow, and Candy was arrested and charged with the murder of Betty on June 27, 1980. When brought to prison, it was noticed that she had many cuts and bruises on her body and a cut on her toe. This fit in with the pattern of the crime scene, which suggested that Betty and the killer had had a struggle.
For her part, Candy continued to refuse her involvement in the murder. She held on to her innocence, but eventually, she confessed. Instead of entering a plea deal, her defense approached the case from the point of view of self-defense. This brought out all the gory details of the day in the court while also touching on Candy's past and why she hit Betty 41 times with an axe. Ultimately, she won the case and was acquitted of the murder.
Read More: Where is Candy Montgomery Now?