Netflix's 'Love is Blind' has become perhaps one of the most popular dating shows of all time. The featured couples often try to do everything possible to keep their relationship intact despite the seemingly never-ending ups and downs that they face prior to standing in front of each other at the altar. However, such efforts do not always pan out, as seen in season 5 of the series when Jared "JP" Pierce had to go home well before he might have liked. This has left people wondering about his current whereabouts, and we are here to explore the same.
Jared "JP" Pierce's Love is Blind Journey
Seen in season 5 of the Netflix reality show at the age of 30, Jared "JP" Pierce found his prayers for an undeniable connection answered when he met Taylor Rue. Thanks to their shared beliefs and background, the two clicked together from the very first day and created a seemingly unbreakable bond that allowed them to talk about almost everything, including their deepest insecurities and secrets. It was not long before they started to call each other using nicknames, with JP referring to Taylor as Sugar while she called him Sugar-butt.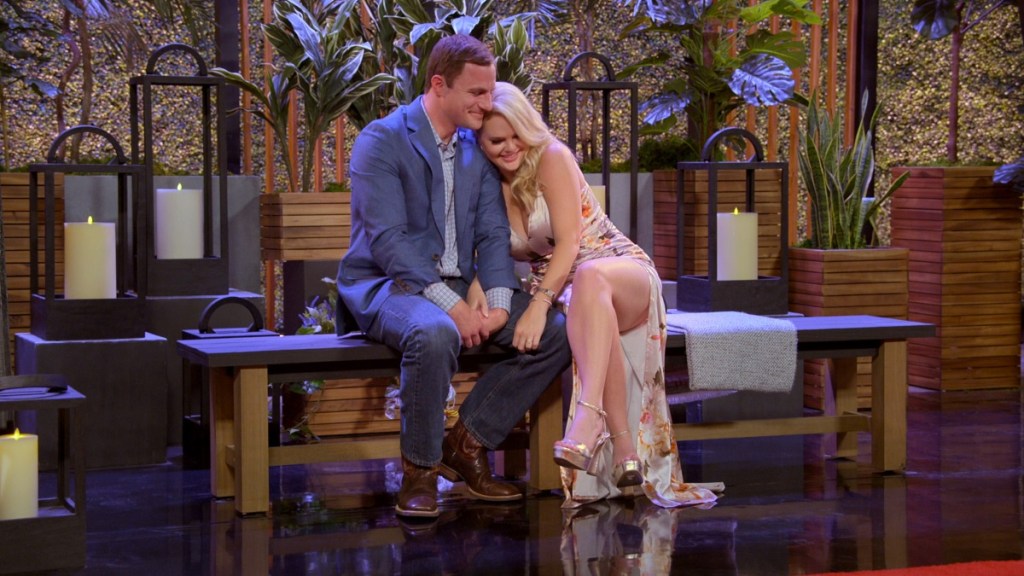 Given that JP and Taylor were the first couple to confess their love for each other in this particular season of the series and the fact that their future dreams and aspirations also seemed to align, it did not surprise many when JP went down on his knee and decided to pop the question. "Taylor, from the moment you walked into my pod, I knew there was something very special about you. At the time, I couldn't really put my finger on it, but as the days went on and the conversations got longer, I knew I was talking to the woman I was destined to be with," he proclaimed. "You're sweeter than Sugar, super genuine, and the most amazing woman I've ever met. Love is something I've been searching for my entire life but could never find, never till now. I love you, Sugar. Taylor Mckinsey-Rue, will you marry me?"
The heartfelt proposal by JP was met with approval by many, and Taylor's agreeing to the marriage only made the fans more ecstatic. However, the magic of their relationship seemingly started to chip away from the moment that they met face to face. The bride-to-be was nervous about the whole situation while JP remained quiet, leading to several awkward pauses that made one wonder if the two were not as immune to the lure of looks as they claimed to be.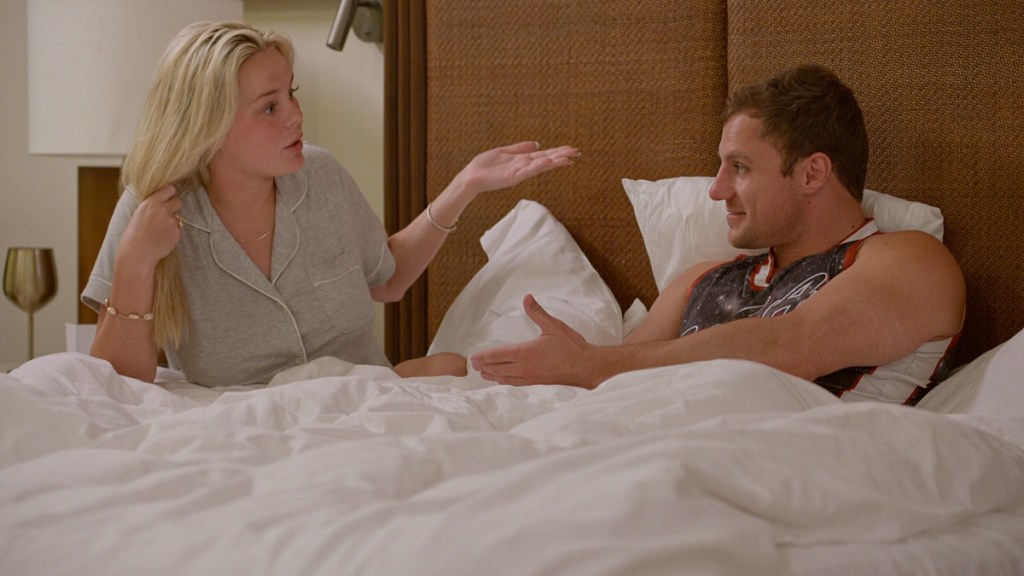 Things came to a head during the trip to Mexico when it became evident that Taylor and JP's connection in the pods had not translated over to real life. The former admitted to fellow female cast members that she did not find herself completely comfortable in her fiance's presence. Meanwhile, JP seemed to be struggling with something which he finally revealed to his future spouse by confessing that he had not liked how Taylor had looked while wearing makeup during their first meeting.
Though JP kept emphasizing that he did find Taylor beautiful, it was only when she did not wear much makeup. He stated that he might have been more forthcoming had she decided not to use any cosmetics when they first came face-to-face. This eventually led to Tyalor leaving the couple's shared room for the night. The next morning, the two met, and she declared that she wanted to end the engagement, something that JP did seem to have been expecting.
What is Jared "JP" Pierce Upto?
Based in Houston, Texas, Jared "JP" Pierce seems to be living happily. Despite his broken engagement with Taylor Rue, it seems like the two have made peace with the past and do not hold any resentment about the situation. Despite their minimal online interaction, the two continue to follow each other on Instagram. On a more professional note, JP works as a Firefighter for the Houston Fire Department, seemingly based at station 28 of the organization. While the reality TV star is quite proud of his work, he seems equally attached to his friends and family, whom he loves very much. We wish JP the best in his life and hope that his romantic dreams are realized soon.
Read More: Are Lydia and Milton From Love is Blind Still Together?