Jason Hall's 2017 directorial debut, 'Thank You For Your Service,' is a war drama film that delves into the life of veterans upon their return from war and explores the lasting effects of their traumatic experiences. Following Sergeant Adam Schumann after his return to his family from Iraq, the film revolves around Adam and his friends, Tausolo Aieti and Billy Waller, as they struggle to reconcile with their past traumas and try to seek help for their conditions.
Michael Emory is one of Adam's comrades who lives in Arkansas after his career in the army ended due to a grave injury. Throughout the film, Adam blames himself for Michael's accident and finds it hard to overcome the guilt that comes along with the same. Due to the biographical nature of the film and the impactful role Michael Emory plays in the film's narrative, viewers must be curious about his current whereabouts. Therefore, here is everything we know about the same.
Where is Michael Emory Now?
'Thank You For Your Service' ends with short reports about the life of Adam Schumann and his friends, including Specialist Tausolo Aieti and Staff Sergeant Michael Emory. The card for Emory shares his residence at the time in Texas, to be near his daughter, and briefs the audience about his interest in sky diving as well as fast cars. As depicted in the film, Emory sustained a serious injury in 2007 after an operation in Baghdad, Iraq, where an enemy sniper shot him in the head. Acting quickly, his comrade Adam Schumann carried his body weight down three flights of stairs. Unlike in the film, Schumann didn't accidentally drop Emory and instead just got him to emergency care in time.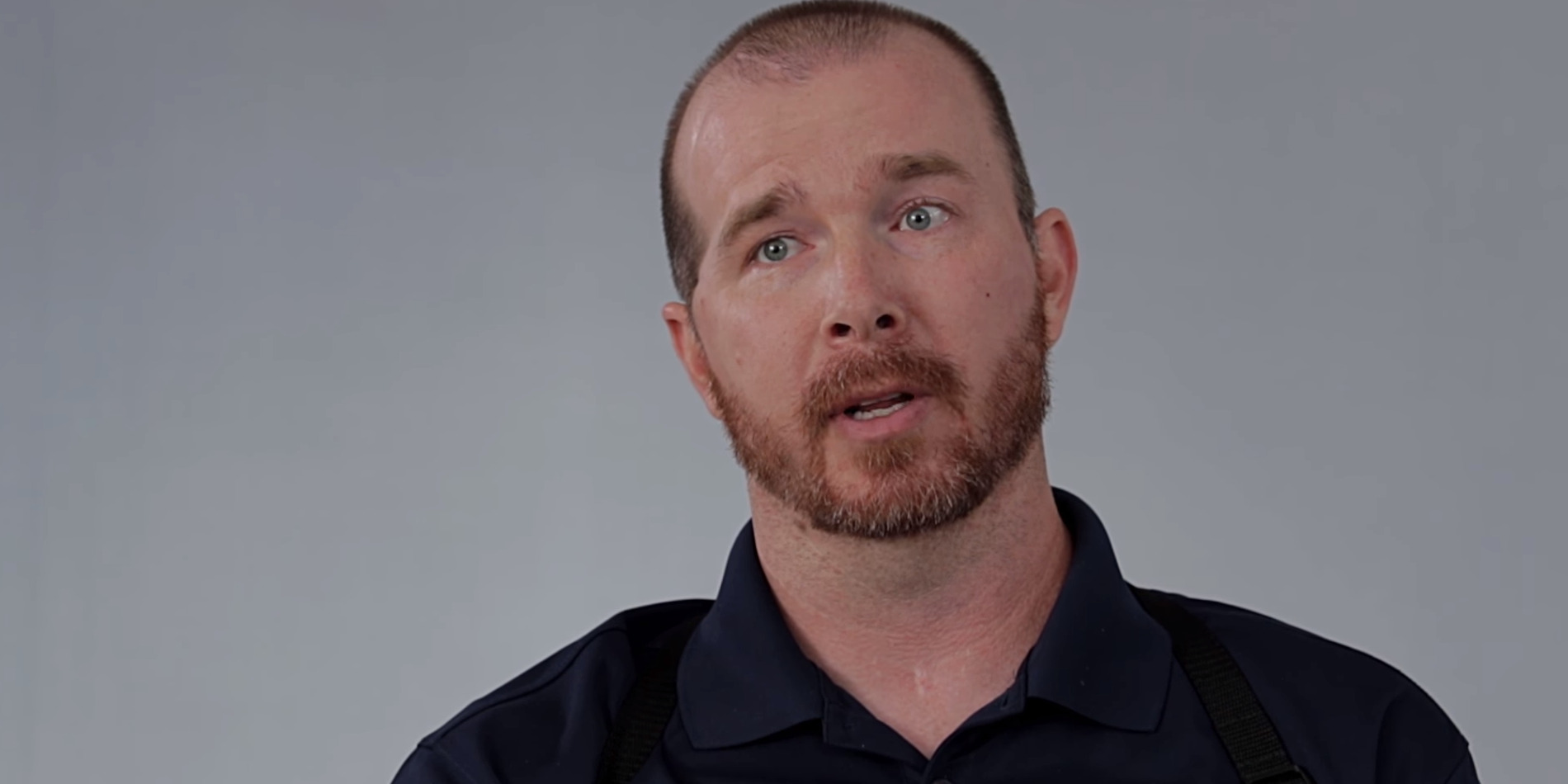 "When I woke up, I was in Bethesda, Maryland. My father was there, so I knew something bad happened," Recalled Emory in a conversation with Homes For Our Troops. After the injury, Emory underwent a kind of brain surgery known as a craniotomy, which, added to the head trauma, led to left-side paralysis of the body. After that, Emory steadily healed and found the ability to return to activities that he loved. Things like sky diving and cars, alongside gym, jiu-jitsu, and finance, became a part of his life again. Following his rehabilitation from his physical and psychological injuries, Emory was able to spend quality time with his kids, Austin, Brandon, and Lea, as well as his ex-wife Lucy.
Nevertheless, living with his disability came with its own set of problems that made daily tasks in everyday life difficult. His apartment at the time proved to be too small and cramped to accommodate his needs properly. Eventually, Emory came across a retired Sergeant Major at Veteran's Affairs, who took Emory's case to the Home For Our Troops, which is a non-profit organization dedicated to providing post-9/11 Veterans with customized homes. Through the donation-built organization, Emory found a home suitable for him and his needs on October 26, 2019.
Expressing his gratitude about the same, Emory said, "It's hard to believe it. That someone would give me a mortgage-free home. There are still good people and organizations in this world. To know someone's there, it's amazing." Michael Emory went on to receive the care he needed and lived a fulfilling life. Eventually, some feelings of temperature and touch even began to return to his left side, thanks to years of massages and therapy sessions. Emory enjoyed his adventures with skydiving as they reminded him of how thankful he was to be alive after having gone through so much.
Sadly in November 2019, Michael Emory passed away in Schertz, Texas. History will forever remember the contributions and sacrifices Emory made for his country. Likewise, his imprint will last in the larger public's minds with the help of 'Thank You For Your Service.' Through Emory's character, Hall's film was able to explore significant aspects of veterans' experiences. With a moving performance by Scott Haze, Emory's character adds an authentic and heartwarming touch to the film by showcasing the path of recovery. Regardless of the adverse situation life threw his way, Emory managed to find the joy in life and spent his last months doing what he loved, skydiving and spending time with his family.