Directed by Sydney Sibilia, 'Mixed By Erry' is Netflix's Italian comedy film based on the real-life pirated mixtape business of the Frattasio Brothers in the 90s. The film follows Enrico and his brothers Angelo and Peppe as they turn their pirated cassette store into the best-selling label in Italy. Marked as "mixed by Erry," their cassettes spread like wildfire bringing about significant cultural change. However, as their success grows, so does the Finance Police's attention on their illegal business model.
The film recounts a revolutionary moment in Italy's musical history and builds an engaging narrative around the fascinating lives of Erry, Peppe, and Angelo. If you're curious to see how this business changes The Frattasio Brothers' lives, here is everything you need to know about the ending of 'Mixed By Erry.' SPOILERS AHEAD!
Mixed By Erry Plot Synopsis
Brothers, Erry, Peppe, and Angelo, grow up in a financially unstable house with their father, Pasquale, who makes a living through counterfeit whiskey sales. As the brothers grow older, each goes down a different and separate path. However, after Erry and Angelo lose their job, they try to turn Erry's small mixtape commission business into a store that sells pirated record cassettes. As such, they find themselves reaching out to Don Mario for a loan of 8 million lire to buy equipment that will help them record albums effectively and efficiently.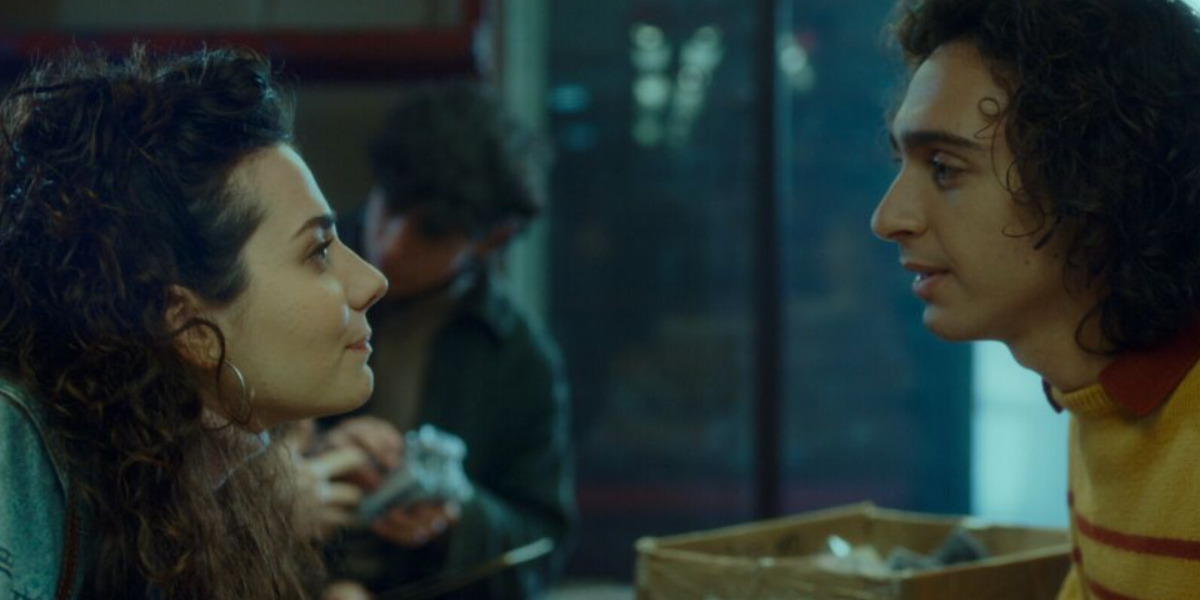 Their store makes a hefty profit, and the brothers are able to pay off their debts with ease. Erry pitches his idea to branch out and sell the tapes to other towns. As they expand their business, Erry and Peppe get in trouble with a Moroccan Mafia boss and reach out to fresh out of Juvie Angelo for help. After solving the Moroccan Mafia problem, Angelo officially joins the business, which rapidly grows and becomes the center of Forcella.
The Frattasio Brothers equip numerous employees and new laboratories where they produce their pirated cassettes. Music becomes more accessible to the youth, and Erry becomes a local celebrity and finally realizes his dreams of becoming a DJ. Soon, Don Carmine, a.k.a, "The Lion" discovers the Frattasio business and tries to force himself into their business through intimidation.
Nevertheless, the brothers get lucky when the same night Carmine and his New Family gang are massacred by the Old Family. However, while investigating Carmine's death, Police Captain Ricciardi adds The Frattasios on his radar. Soon, the cops raid the "Mixed By Erry" Record Store but can't arrest the brothers due to lack of evidence and gravity. In retaliation, the brothers legitimize their business through paperwork and double their production resources.
As the Frattasio brand grows, people start pirating their pirated cassettes sending the country down an even bigger piracy problem. Eventually, The Frattasios cut an exclusive deal with Arturo Maria Barambani, a big-shot Italian manager from Milan who supplies them with blank cassettes in bulk. They also learn about the brand new tech in the audio industry: Compact Disks.
A couple of years later, Frattasios' company "Mixed By Erry" makes up 27% of the market and becomes the best-selling record label in the country. As a result, the Ministry allocates special funds for the takedown of piracy in Italy, with Ricciardi in charge of the division. Meanwhile, Frattasios discover a way to pirate CDs.
At the same time, Erry's ability to record Sanremo festival cassettes before the original even hits the market sends Ricciardi over the edge. Therefore, the Police start keeping tabs on Frattasios' phones, hellbent on arresting them. The same year, Enrico Frattasios is imprisoned alongside his brothers.
Mixed By Erry Ending: How Did The Police Catch Enrico Frattasio?
After the Frattasios' partnership with Arturo Maria Barambani, Erry becomes close friends with Arturo. When Erry and Teresa's daughter, Carmen, is born, Erry even makes Arturo his kid's godfather. However, Arturo is involved in the music distribution industry. As such, he soon finds out about the pressure record labels put on Italy's government to put an end to their rampant piracy problems.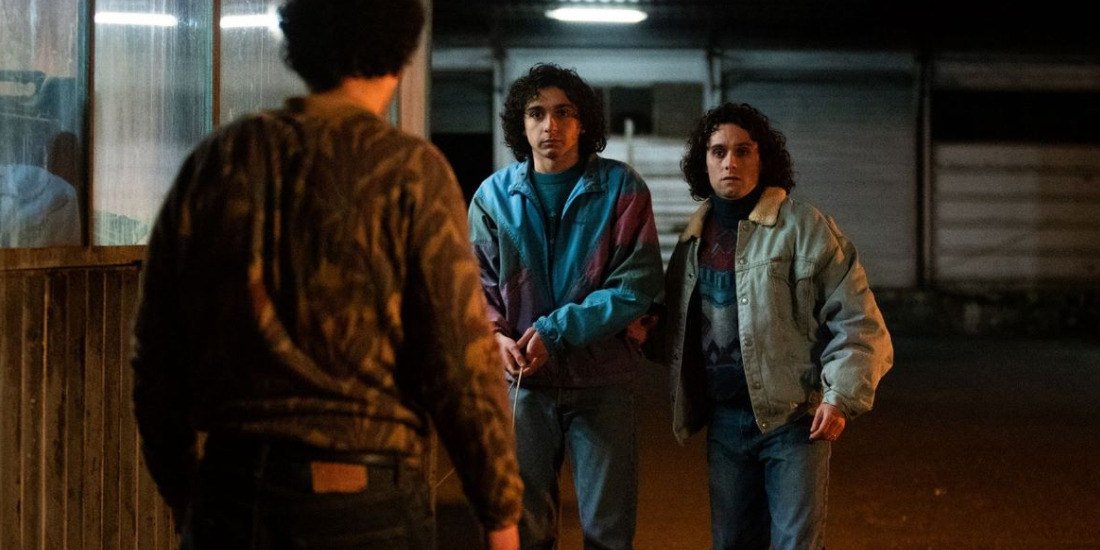 Although Arturo has always known about Frattasios' involvement in piracy, he only realizes their operation's scale after his meeting with the institution. As a result, Arturo becomes nervous. Arturo's company is the sole supplier for the Mixed By Erry company. Due to the same, Arturo gets nervous since he and his company can get caught in the crossfire.
At first, Arturo tries to encourage Erry to shut down his company. Pirating has been a ludicrous business opportunity in Italy so far. Since Frattasios sit at the top of the piracy business, all three brothers are incredibly well-off. Nevertheless, Erry insists they don't do this job for the money. Erry is extremely passionate about music and is known as a tastemaker across his wide range of customers.
The Frattasios Brothers grew up surrounded by petty illegal activities. Since the laws have always been so lax around such crimes, they don't recognize the criminality of their actions. After all, they're only making mixtapes. However, their mixtapes directly affect the sales of original records, robbing musicians and labels of their money.
In the end, Arturo breaks and exchanges information about The Frattasios in return for immunity. Due to Arturo's close business and personal connection with The Frattasios, he has detailed knowledge about their company. Arturo reveals information about their company's lab locations, management, orders, and the like, to the police. After these sensitive off-book records' discovery, Captain Ricciardi arrests The Frattasios, and a trial is held to determine their sentence.
What Happens To The Frattasio Brothers?
Erry, Angelo, and Peppe spend the night before their trial in different prison cells. When Erry is asleep, an old inmate approaches him with news from his younger brother Angelo. He tells Erry that Angelo has hidden 30 million lire in cash at a job site. The site will be covered with cement, with tennis courts built on top. After ten years, the tennis courts' lease will be up, and the brothers can buy back the property. By doing so, if the brothers are convicted, they won't have to worry about money after they are released from prison.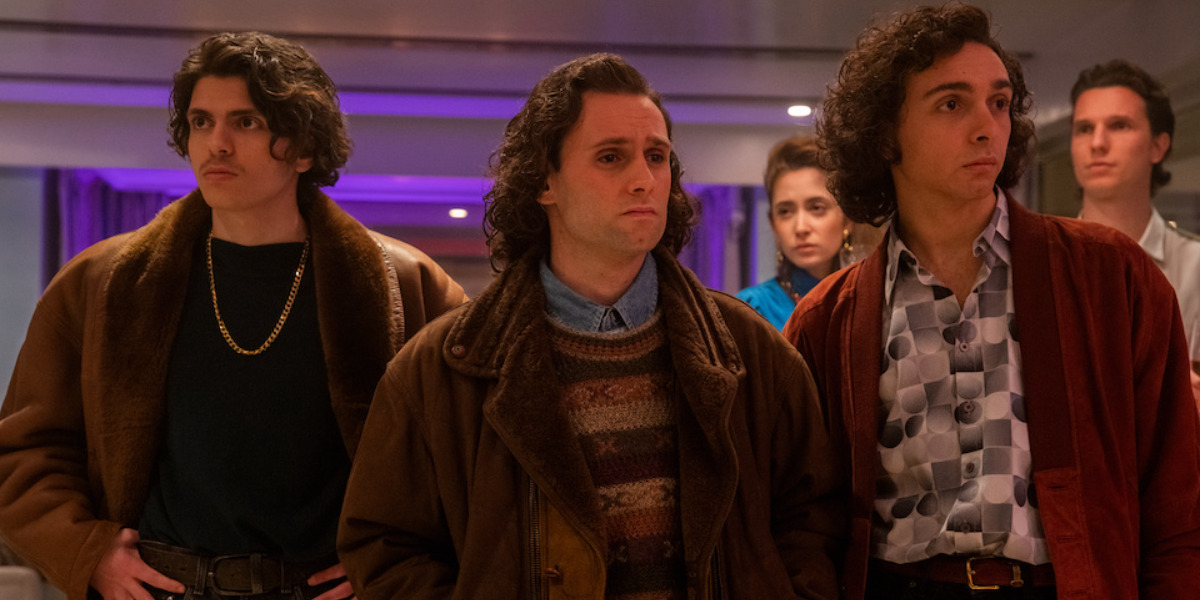 The next morning, Teresa sends Erry a package with a suit for him to wear to his trial. The outfit is wrapped in a newspaper that consists of an article that catches Erry's eyes right before the trial. In the article, Erry learns about The Maastricht Treaty signed by twelve countries, including Italy. According to the newspaper, the Maastricht treaty will replace all the currencies across the 12 countries with a common Euro.
As such, Erry realizes Angelo's plan won't do him or his brothers any good. At the start of the trial, the judge asks Erry if he pleads guilty or innocent. Erry's lawyer has strictly instructed Erry to deny all claims and to plead innocent. However, Erry only reinstates his belief that he is just a DJ. As a result, Erry pleads guilty, and the Frattasios are sentenced to four years and six months in prison.
After their conviction, The Federation Against Music Piracy is founded in Italy that protects copyright and intellectual property. Erry tells his brothers about The Maastricht Treaty, but both Angelo and Peppe are reluctant to believe him. Nevertheless, they surely find out Angelo's buried 30 million Lire are useless to them after they get out of prison years later. After his release from prison, Erry starts a gift box distribution business and continues to indulge in his passion for DJing occasionally.
Read More: Is Mixed by Erry Based on a True Story?