Earlier erotic movies were only meant for drawing large crowds and making loads of money. They were more explicit than the modern erotic movies. With the advent of pornography and its ease of access, the erotic movie culture started fading away. Now you need to have a good storyline along with nudity or else nobody would turn up. Sometimes even if you don't have a good script, create a hype as in case of Fifty Shades series (which has downright pathetic script and acting). Here is the list of most erotic movie releases of 2015:
10. The Boy Next Door

This erotic thriller stars Jennifer Lopez and Ryan Guzman in the lead. The story is about a torrid affair between a recent divorce and single mother Claire (Jennifer Lopez) and a young & crazy neighbor Noah (Ryan). While there is no actual nudity but the sex scenes are quite graphic in nature. The scenes involve undressing and scenes of oral sex are also depicted. Though it is portrayed as thriller, there is no element of thrill and actually every scene is quite predictable. Acting is horrendous and the film is quite boring. Only recommend for JLo's die-hard fans!
Read More: TV Shows With Most Nudity
9. Knock Knock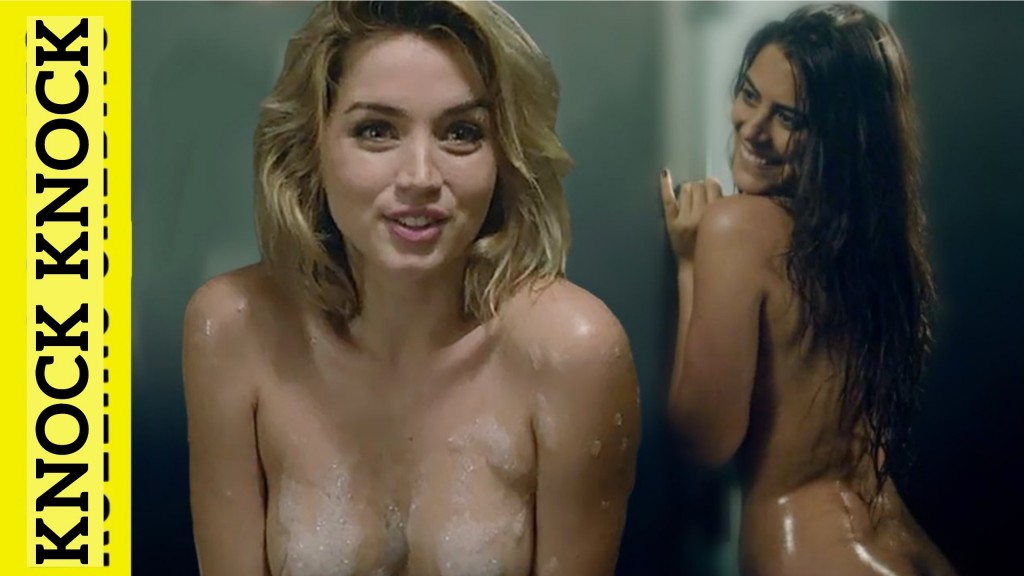 Keanu Reeves stars in this erotic psychological horror. He plays a middle-aged father who helps and provides shelter to two hyper sexual young women (Lorenza Izzo & Ana de Armas) for a night and what happens next forms rest of the story. The film contains numerous sexual scenes in which the two ladies seduce and have sex with male protagonist. Scenes of fellatio are also depicted. The most notable is the bathroom scene which is quite prolonged. The story has nothing much to offer. The film is bizarre and I wondered what Keanu was doing in this dull and terrible movie. It was widely panned by critics and audience. Only meant for erotica lovers!
8. I Smile Back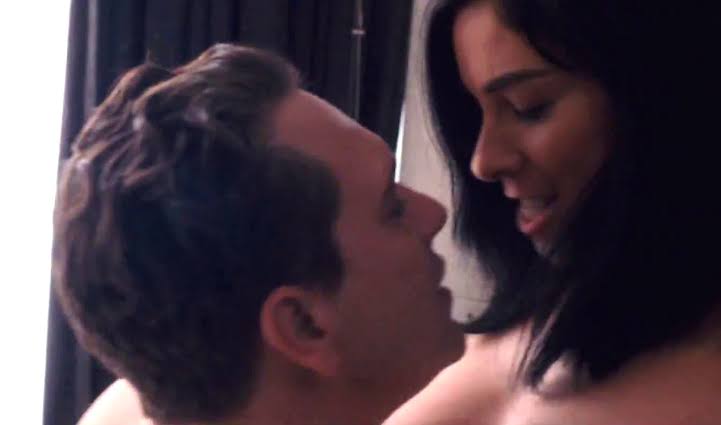 This addiction drama stars Sarah Silverman as Laney , a self destructive suburban mother and a drug addict who starts an illicit affair with her drug dealer for relief from her anxiety and everyday problems. She uses drugs and sex as a medication. There are numerous sex scenes in the film along with a strange masturbation scene in which Silverman uses Teddy Bear of her daughter as sex object. Silverman gives a strong & power packed performance. The story tells us how anxiety and depression can screw up one's life (and others around him) despite being surrounded by a positive atmosphere. A realistic movie with life lessons!
Read More: HBO Shows With Most Nudity
7. Bound
This BDSM thriller was released the same year in which Fifty Shades of Grey was released but it barely got noticed due its low-budget and terrible performances. Charisma Carpenter plays Michelle Mulan who gets sexual satisfaction when she is introduced to BD&SM by a young man Ryan (Bryce Draper). The film features scenes of oral sex and sexual torture. The actress is blindfolded and all tied up during the love-making scenes (the only good scene). Direction is awful. This atrocious film is only meant for BDSM enthusiasts.
6. The Diary of a Teenage Girl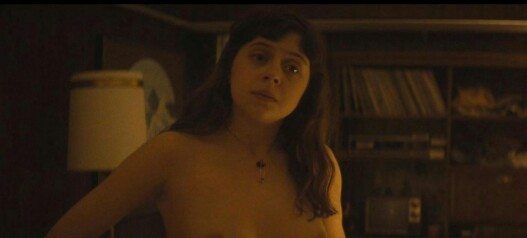 Director Marielle Heller's coming of age erotic drama is about a steamy affair between a teenage girl Minnie ( Bel Powley) and her mother's boyfriend Monroe (Alexander Skarsgard). Kristen Wiig plays the role of Minnie's drug addict and divorced mother Charlotte. This controversial movie depicts numerous sexual activities including scenes of foreplay, threesome and lesbian sex. The sex scenes are essential for the story and are not forced. This very human movie about sexual endeavors of a woman is beautifully crafted with superb acting. A must watch!
Read More: Adult Movies 2017
5. Legacy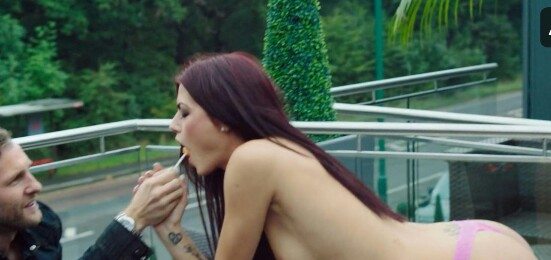 This film is actually a teen comedy but the sexually graphic scenes makes it fall into the category of erotica. The story revolves around five teenagers who host their own party after they're disallowed to enter a night club. Scenes of stripping and oral sex are represented quite graphically. There are lots of naked women in the movie( more like Project X). The movie is boring and dull. Watch it if you love nudity!
Read More: Best Taboo Movies
4. One Wild Moment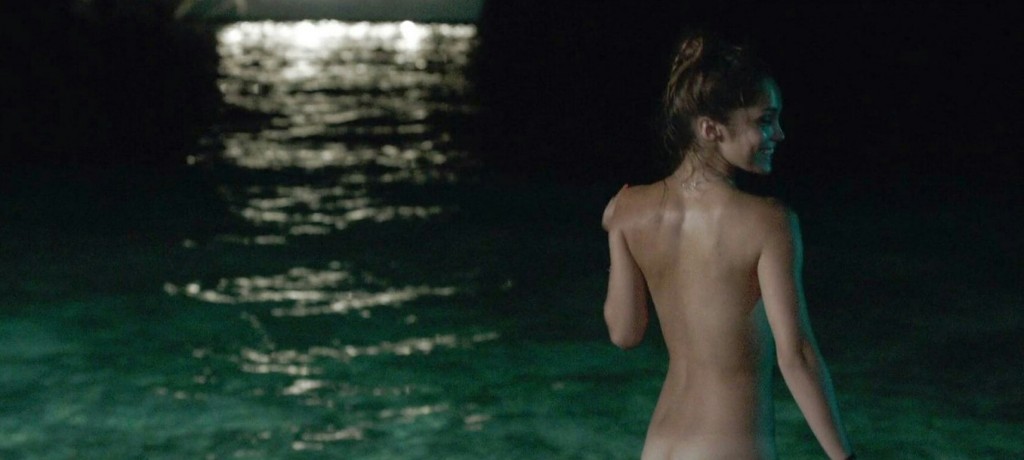 This French romcom from director Jean Richet's is mildly erotic. It is about two friends who bring their daughters along with them on a vacation and the events that are set in motion due to this decision. Daughter of one friend falls for the other and the seduction and subsequent sex are beautifully captured. Nudity is portrayed graphically. If you love old-young romance movies, this is the real deal.
3. Anarchy Parlor
This erotic slasher horror revolves about a group of youngsters who come across a tattoo artist while holidaying in Lithuania. It is a torture porn in plain words. There are several sex scenes in the movie but the gore outweighs them. Seductive sex scenes from beautiful Sara Fabel will definitely arouse you. The film is definitely not for the faint hearted. This film will only appeal to horror fans who love blood & gore.
Read More: Best Movies About Porn Industry
2. Love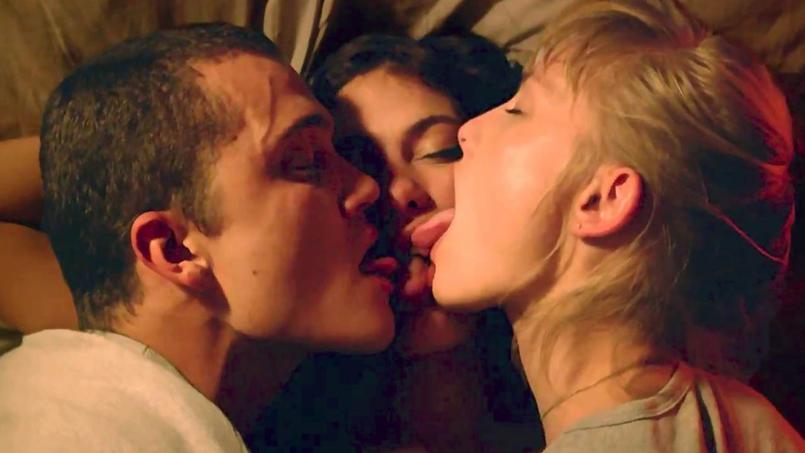 Gasper Noé's 3D film is the most erotic mainstream movie I've ever seen after Caligula and 9 Songs. The movie is about passionate and sexually charged relationship between three youngsters. Karl Guzman plays the male protagonist while Aomi Muyock and Klara Kristin are the leading ladies. It is the most provocative and controversial movie that portrays sexual passion in a graphic manner. Several unsimulated graphic scenes include- male & female masturbation ( with ejaculation), sexual contact, threesome etc.
Read More: Best Vintage Erotica Movies
1. Fifty Shades of Grey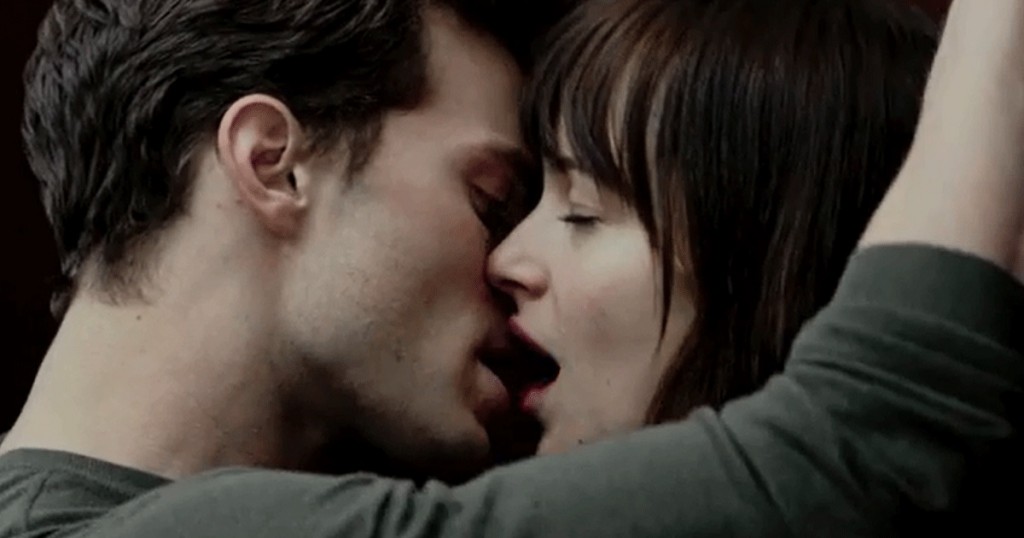 This film proved that Sex Sells! It made over $600 million worldwide. Sam Taylor Johnson directed this erotic drama about sadomasochistic relationship between a billionaire Christian Grey( Jamie Dornan) and a university student Anastasia Steele ( Dakota Johnson). It is based on erotic novel by E.L James by the same name with the theme BD&SM. Graphic sexual activity is depicted throughout the movie with scenes of sexual intercourse and mild bondage. Though the movie was widely panned and performances are awkward with no chemistry. The script is cheesy. Direction is stylish though. Only for people with dark fantasies!
Read More: Erotic Movies 2018