The 1970s were a time of pushing cinema to the ultimate possible limit. During these twenty years, we were blessed with some of the greatest and most shocking films ever made, and it goes without saying that many pictures in the latter category were submerged deep within the erotica disambiguation. A large portion of the world started embracing the extents of the exploitation genre at around this time, and many recurring characters played by sex symbols dominated underground cinema.
The 1980s, on the other hand, saw a more downgraded reproduction of vintage erotica material in the cinematic realm as compared to the previous two decades. That's not to say such content lacked artistic value, but it was mostly treated with a B-grade approach in style. Erotic cinema has always had an interesting element of excitement and energy, both of which I feel were better explored during these particular ten years than any other. Exploitation legends reigned supreme at about this time, but their works lacked the quality that they had displayed in the '60s and '70s. An intriguing couple of years as any when it comes to sex cinema, we explore below the list of top classic erotic movies of the 1980s.
Mainstream audiences, in 70s and 80s, were also able to enjoy a couple of high-grossing X-rated releases, and topics of sexual liberation managed to foray into the likes of avant-garde cinema as well. It is fair (and probably right) to assume that some, if not all of the most erotic films ever made came out during this flashy decade, helmed by rebellious, unstoppable visionaries, starring legendary figures who would go on to be remembered and appreciated during the decades that followed. Here is the list of top movies of the erotica genre, also referred to as softcore porn, ranked on the basis of how sexually stimulating they are.
20. Two Moon Junction (1988)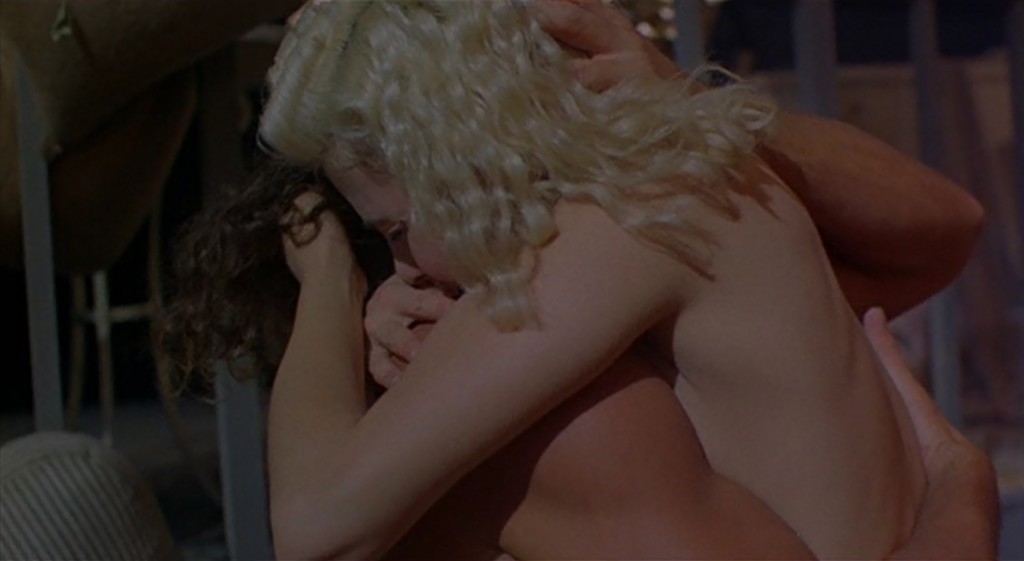 Zalman King, the director of 'Two Moon Junction', executes his project with a campy darkness that would come to be an irreplaceable element of erotica soon as the '90s rolled around. The film is about a woman dealing with her sinister affairs with different men, and it does little justice to perfecting the plot. Despite this, 'Two Moon Junction' is one of the most erotic films of the '80s, with a confident, bold outlook on nudity and some racy scenes of sensuality that are quite eye-popping, to say the least.
Read More: Richest Actors of the World
19. The Blue Lagoon (1980)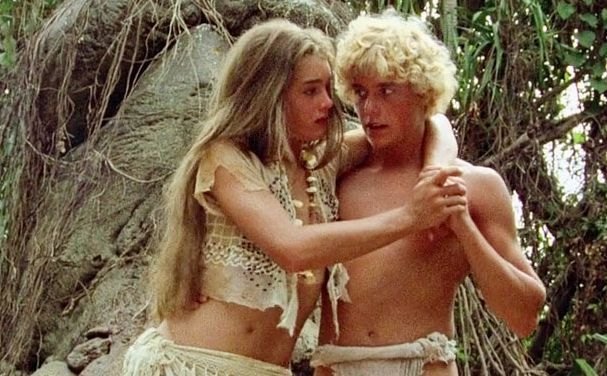 Highly controversial for its time, 'The Blue Lagoon' is basically a survival story that opens up for itself a highly sexual plot through its characters and the situations they find themselves in. There is a certain kind of intimacy that springs out of seclusion and the film realizes this well enough to portray it effectively. 'The Blue Lagoon' is one of the more polished erotic features on the list, with tropical locations, commendable acting, and a well-rounded plot serving as a base for its otherwise average execution.
Read More: Best Sex Comedy Movies
18. The First Turn-On! (1983)
When it comes to highly entertaining sleazy sex-flicks, you just can't beat Troma Entertainment. 'The First Turn-On!' is a warm film about a couple of students (and one of their teachers) sharing with each other their "first times" after being trapped together in a cave during an excursion. Each story is strikingly different from the other, though they all end in pretty much the same way. The climax of this film is particularly well done, at least to the degree that a film of this kind expects to be critically evaluated.
Read More: Best Torture Porn Movies
17. Love Camp (1981)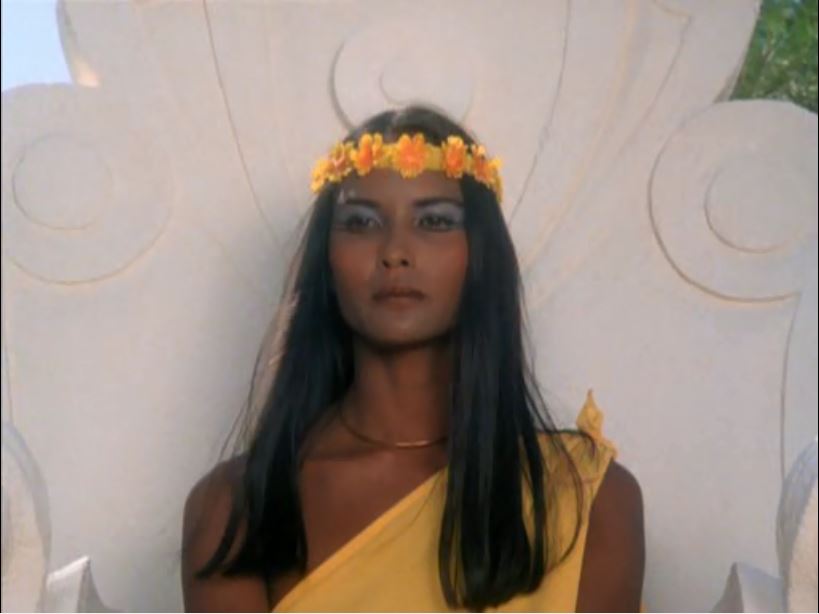 Though 'Love Camp' does tend to get preachy regarding its message on free love and sexual liberation, it makes up with extended sex scenes and on-point nudity. One of the two films on this list starring the popular sex symbol Laura Gemser, this one has her playing the leader of a club dedicated to announcing to the world the importance of making love all the while practicing the same themselves (all day, every day). Lacking a real plot or even the slightest evidence of one, 'Love Camp' is the very definition of sexploitation cinema.
Read More: Lesbian Sex Scenes in Movies
16. Private Lessons (1981)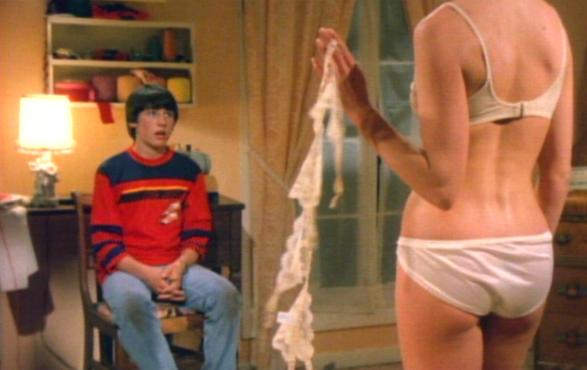 Sylvia Kristel appeared in many erotic films during the '80s, most of them parodies or cheap imitations of her stuff from the '70s, but 'Private Lessons' stands out because of its originality, high level of enjoyability, well-rounded plot, self-aware execution, smart dialogues, and sensual characters. It's a comedy, a very effective one at that, and one of Kristel's best works. It's highly rewatchable, and the nonsense storyline with quirky characters only help make the film sexier than it would've been otherwise.
Read More: Erotic Movies 2018
15. The Happy Hooker Goes Hollywood (1980)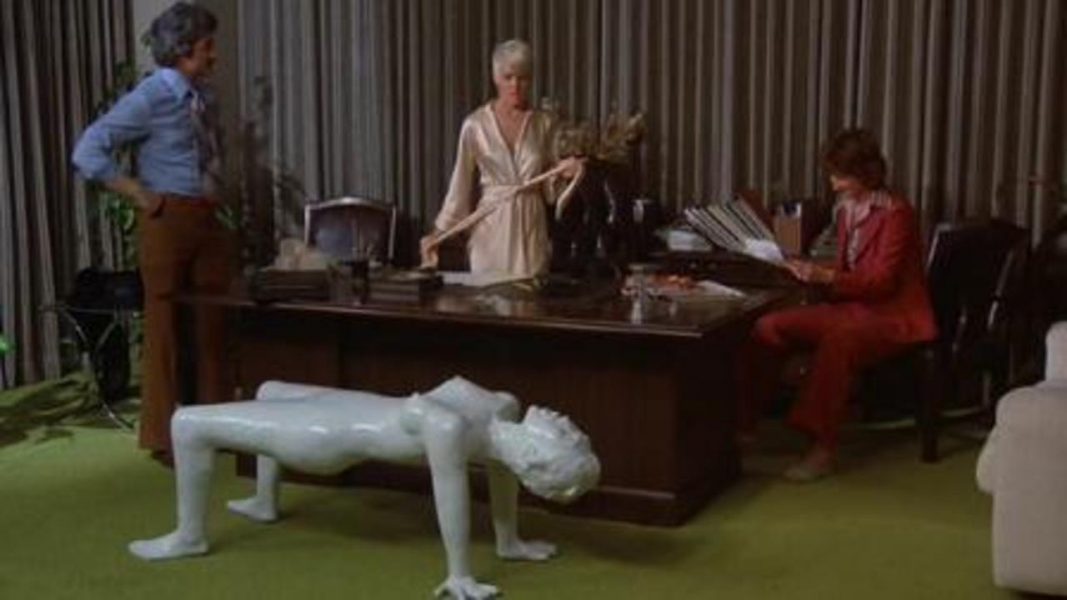 Sex comedies in the '80s were bolder than any of their previous incarnations. They were also much campier and exploitative, and 'The Happy Hooker Goes Hollywood' is one of my favorites from this genre. It has an involving story about a hooker going to Hollywood to consult with producers about making a film based on her memoirs. The dialogues and performances are top-level trash, but the film realizes this and uses its shortcomings to its advantage. 'The Happy Hooker Goes Hollywood' may be one of the more entertaining films on here.
Read More: Most Disturbing Sex Scenes in Movies
14. Heavy Metal (1981)
'Heavy Metal' is the only animated film to feature on here, and it might even be the most original. It is both a sci-fi fantasy as well as an adult-oriented piece of sex cinema, following a surprisingly well thought out story with decent execution, though lacking in the writing department. It is a major studio production and stars some of the most popular A-list actors of the time. I can't say too much about this film's excellence, but I will say that when it comes to erotic films, there's nothing quite like 'Heavy Metal'.
Read More: Sexiest Actresses of 2017
13. Bolero (1984)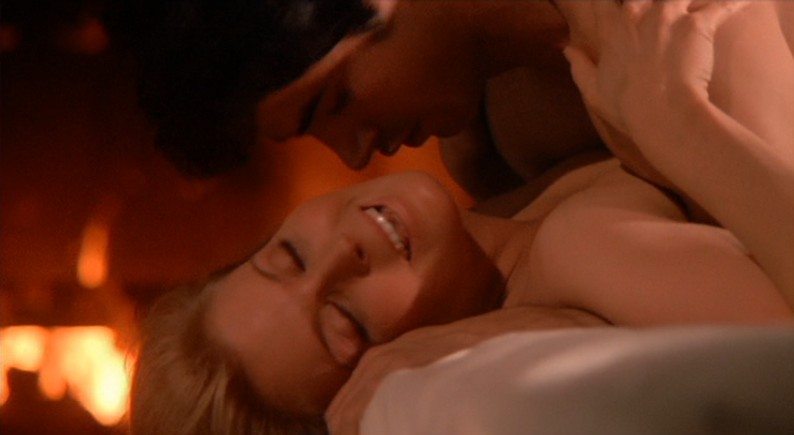 'Bolero' is a bad film. I don't find anything worth praising in here other than its beautiful lead and the glorious sex scenes. Following a lazy plot about sexual awakening, 'Bolero' makes its mark with some of the most outrageous (and well filmed) nudity and lovemaking sessions in film history. Though the film had gone through heavy cuts before it was finally allowed for release, its ability to arouse is still ever-present. 'Bolero' has a rough and violent (and mysterious) story about its production, and that has had an effect on the final feature.
Read More: Sexiest Movies on Amazon Prime
12. Cecilia (1983)
If a film has Jesus Franco handling some part of its creative direction, chances are the picture will end up looking good. There's no denying that 'Cecilia' has aged, evident in its dated dialogues and unrealistic situations, but the film has such beautifully portrayed sex that it becomes impossible to ignore. I like the plot here, it's easy to follow despite having dark and mysterious undertones, and the overall direction is pretty good. Erotica legend Lina Romay also appears in this feature in a tiny role
Read More: Best Movie Sex Scenes of 2017
11. The Alcove (1985)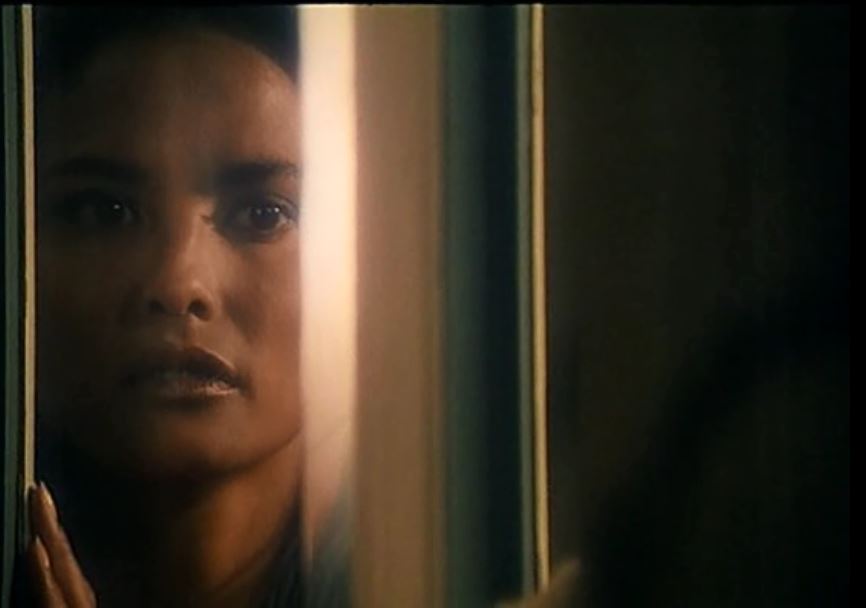 The second Laura Gemser film to be featured on this list, 'The Alcove' is much sexier because it's driven by a beautiful cast of actors (including legendary sex symbol Lilli Carati) and the story involves elements of lesbianism coupled with straight sex. Gemser plays a maid to a wealthy family who, soon after application, exposes her sensuality to the women residing in the mansion she works in. Directed by Joe D'Amato, 'The Alcove' is one of his best works, and an essential erotic work of art from the '80s, though bogged down by the director's trademark campiness.
Read More: How Are Sex Scenes Filmed, Explained
10. Black Cobra Woman (1976)
Out of all the most popular sexploitation actresses of the 1970s, I think Laura Gemser would simply have to be my absolute favorite. If not for her breathtaking ethnic charms, her dazzling appearance and surprisingly good acting skills have me on my heels. Here, she takes on quite a daring role, as a dancer in a club whose partner in the act happens to be a cobra (hence, the in-your-face title). Her relationship with a rich playboy forms most of the film's substance, and the plot isn't as interesting as the sheer abundance of nudity and sex scenes presented.
Gemser was never one to take on explicit roles, and so there's nothing here that's too "dangerous". That being said, the music and the atmosphere of the film (one I'd describe as a bit of dark erotica and satire) help exemplify its seductive nature. Joe D'Amato, an icon of exploitation cinema, directed 'Black Cobra Woman', and I personally feel it's one of his very best movies.
Read More: Actresses Who Went Nude For Movies
9. Salon Kitty (1976)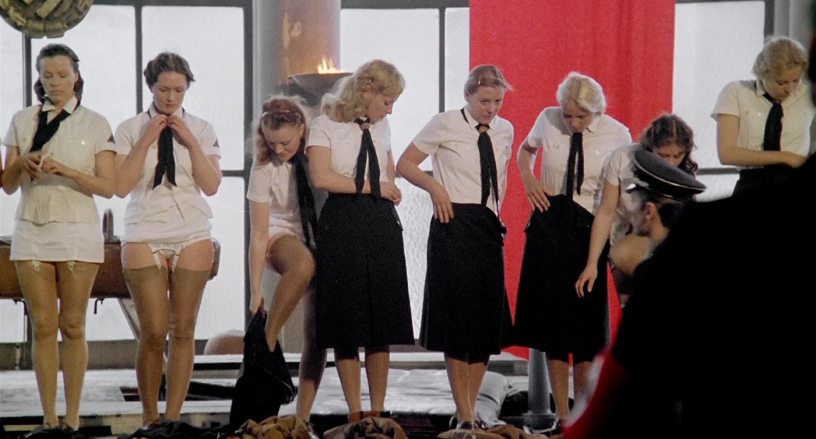 There was a burst of Nazi-related exploitation films during the '70s and early '80s, mostly to do with the 'women-in-prison' genre, and 'Salon Kitty' was one of the better ones to come out under this specific category of film (interestingly, the picture released at a time when the production of such films was at its peak, with old ideas being remade over and over again). Directed by the infamous erotica filmmaker Tinto Brass, this movie is a stand out from the crowd because of its (admittedly dumb) plot that aids its richness in nudity and softcore sex scenes.
While not as erotic as many of Brass' later features, 'Salon Kitty' still arouses with what it has. An all-round silly film mocking the tragic real events that "inspired" it, I would count this one as probably the most shocking feature on the list (visually speaking, of course), and maybe even the most creative, as I thoroughly appreciate Brass' surreal vision when it comes to approaching his rather distasteful subject materials.
Read More: Movies With Most Nudity
8. Celestine, Maid at Your Service (1974)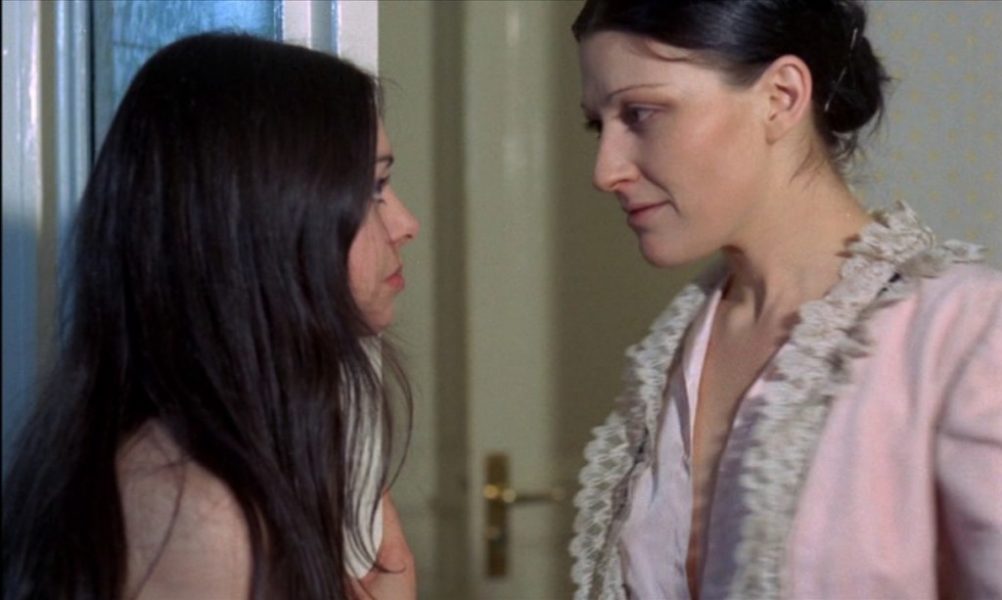 Jesus Franco's films are mostly remembered today for their dream-like narratives, captivating cinematography, mesmerizing soundtracks, and connections to all things sex-related. This one stars his wife Lina Romay in the lead role, as a maid in a rich mansion with something of a dark past. It tries to function as a comedy but fails miserably in my opinion. Even then, the quick paced filmmaking strategy incorporated by Franco helps get the audience to stick around in their seats for the whole thing. That, and the fact that nearly all the female characters (and a good number of the males) appear nude for most of the feature. There's a particular sex scene in here that is so insane (and as a result, a little bit ridiculous) that it's kind of hard to forget.
As a piece of film, the story isn't anything smart or memorable, but I really like the ending, mainly because of the way the camera and actors move and emote during it. For anyone looking for an erotic feature, this is definitely a must-watch!
Read More: Disturbing Anime Sex Scenes
7. Emmanuelle II (1975)
The Emmanuelle films were among the first X-rated movies to garner wide releases around the world. I enjoy the first and third films in the collection as well, but it is the sequel to 1974's 'Emmanuelle' that has found a dedicated fan in me. Celebrated then and now for their good-looking characters and poetic approach towards sexual intercourse, nowhere is this more visible than in 1975's 'Emmanuelle II'. For starters, the soundtrack to the movie (composed by Francis Lai, one of my favorite film composers ever) is seductive on its own, with the slow, dreamy, repetitive, high-low style that more than just invites.
The cinematography feels vaseline'd onto the camera in the way David Hamilton, the famous fashion photographer, shot his images (he also directed a film titled 'Bilitis' (1977) that definitely deserves an honorable mention in a list of this sort), capturing not just the aforementioned intercourse, but also a couple delicate bits involving massages, steam, piercings, and heat scripted with the intention to excite. Sylvia Kristel's beauty only adds to the sensual enchantment that 'Emmanuelle II' has to offer. It fails to deliver a proper story and isn't the best directed film ever, but I don't suppose these criteria are to be taken into consideration when discussing the topic of this article.
Read More: Erotic Movies of 2015
6. The Image (1975)
Radley Metzger is my favorite erotica filmmaker, and his 'The Image' is my favorite erotic feature of all time. I wouldn't call it the most erotic movie ever made, though. That title belongs to another Metzger film, of which you shall soon read about. 'The Image' is a mysterious little film about a love triangle based on sexual contact, consisting of an author, an old friend of his that he meets at a party, and her seemingly innocent sex slave. Though the film gets a lot rougher with its handling of the subject by the end, the majority of the picture does a lot to excite its audience.
From an extremely seductive soundtrack selection to a stimulating storytelling style, 'The Image' is only made better with its charming characters, all of whom seem to be impenetrably shrouded in mystery. Be warned, though, there are scenes involving BDSM here, and its depictions of such acts put all the films in and similar to the '50 Shades of Grey' trilogy to shame.
Read More: Best TV Show Sex Scenes of 2017
5. The Opening of Misty Beethoven (1976)
This is another film directed by Radley Metzger, but the style is so unlike what his regular viewers are accustomed to that he had his name changed to Henry Paris in the credits (some say he was also embarrassed about the production). The film is slightly on the pornographic side, and has been filmed with a more shaky, rugged approach. Having to do with a sexologist who trains a prostitute to become the Goddess of Passion, the film goes all the way (and possibly more) to showcase to its audience the, umm, "training process". It's a very lighthearted film, with a lot of jokes that do work, taking place in a superficial world with bits of reality forgone for the sake of comedy.
There are evidences of Metzger's trademark style here and there. For example, the apt soundtrack is not only catchy, but it aids the mood of the film very well. Overall, I'd call 'The Opening of Misty Beethoven' a screwball sex film that isn't as smart as many of the director's other works.
Read More: Actresses Who Went Fully Nude
4. The Story of O (1975)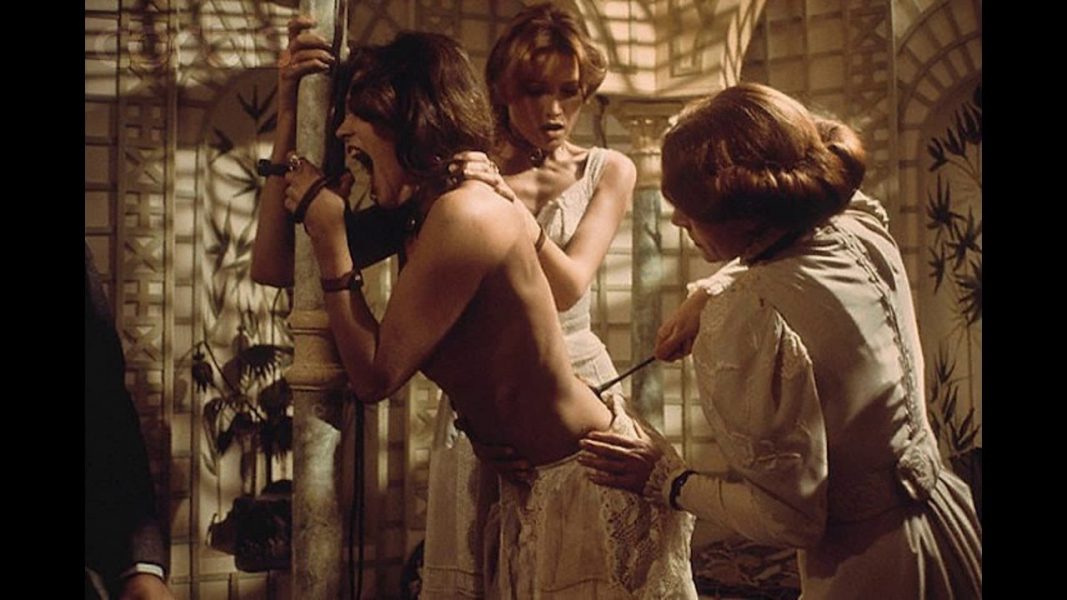 Just Jaeckin is yet another important figure in the world of erotic cinema. Being the director of 'Emmanuelle' (1974), he was looking to take on a much bigger project, and boy, does it show! 'The Story of O' builds upon one of the most sacred elements of sexuality: secrecy. Shot in large castles all across France, it may be the strange characterization or improbable plot or a combination of the two that allow this film to be as mysterious as it is. Don't get me wrong, when it gets sexy, it gets sexy, but nudity and the lovemaking act itself aren't the only aspects of this film that arouse. Background elements also perform, or perhaps exemplify this apparent duty of the picture.
The film plays around with class difference, domination, and seduction, themes that might've provided well to the controversies it arose during its original release. Though I'm not a huge fan of this movie, I will admit that I think it has some of the best shot sex scenes in cinema history.
Read More: Best Incest Movies
3. The Devil in Miss Jones (1973)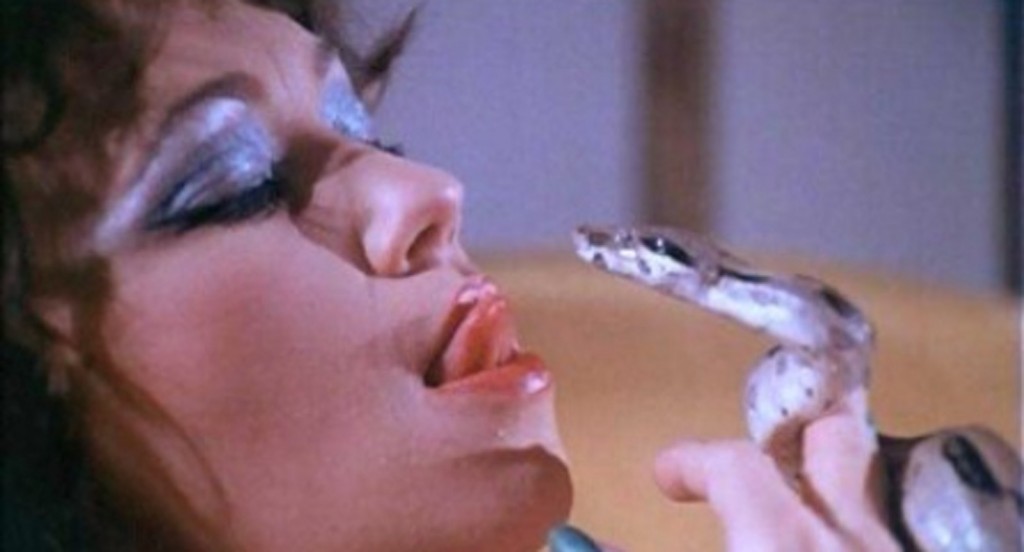 'The Devil in Miss Jones' is one of the most commercially successful pornographic films of all time. It was also the receiver of some astounding critical praise, from even the likes of people like Roger Ebert, and it isn't that hard to see why. Before the release of this film, most pornographic features had the plot playing a tiny element to showcase sex, taking advantage of the hit-and-run mindset of filmgoers to deliver plenty of nudity with a loose thread of a plot to follow. The director of this film initiated what came to be known as The Golden Age of Porn with his 1972 sex classic 'Deep Throat'. I'd hesitate to categorize it in any other genre of cinema, which is precisely why I've left it out of this list.
'Deep Throat' had a story (a fantastic achievement for a porno at the time) and characters with a shallow dent of depth to them, which revolutionized the industry. 'The Devil in Miss Jones' has amazing characters, sports undeniably masterful original music, and has powerful sex scenes that complement its well thought-out story. It's amazing how sensually captivating this film is.
Read More: Best Nude Scenes of 2017
2. Female Vampire (1975)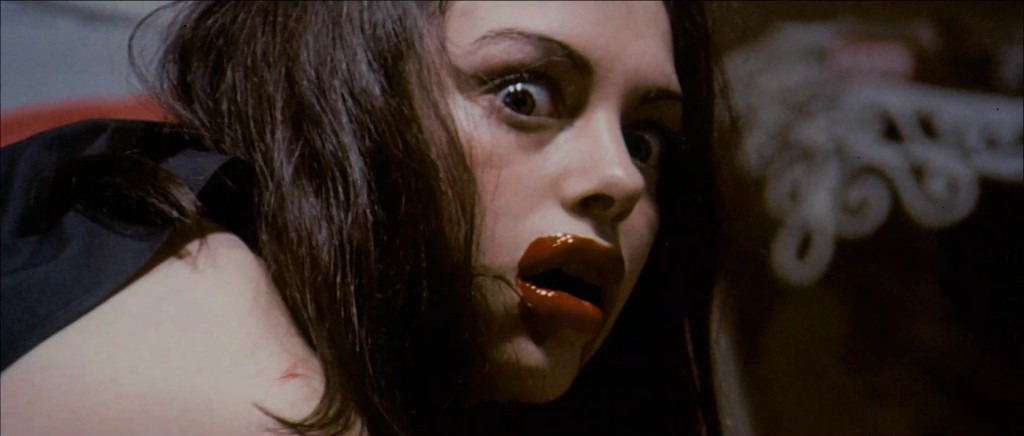 The second and higher-ranked Jess Franco film on this list is a clear example of the type of content that would follow to be part of the majority of his works. Though it isn't my favorite Franco (that title belongs to 1971's 'Vampyros Lesbos', another film worthy of an honorable mention here), I have reason to believe it is his most erotic feature.
Starring his wife Lina Romay in the lead once again, her fearless and bold attitude as an actress coincides with Franco's eerie, surreal, and campy filmmaking style to epitomize cinematic sex so well that very few other features have been as good. Also carrying with it a nicely rounded plot that intrigues quite well, I'd say its only flaw as a film is its copious amount of nudity, which distracts from the purpose of the story. Whether the purpose of the feature was to tell the tale is up for debate though, and this flaw only aids this film in titillating its audience.
Read More: Actors Who Went Nude For Movies
1. Score (1974)
There's something for everyone in 'Score'. It's got gay sex, lesbian sex, straight sex, plentiful nudity, a charming story, exceptional character writing, and it gives the promise of a good time at the cinema. The third Radley Metzger film to feature on this list, I love this one a lot, because its environment is amazingly erotic on its own. Mostly taking place within the walls of a suburban house, 'Score' tells of a middle-aged "experienced" couple who invite a younger couple into their abode to try and get them drunk in order to have sex with them, all the while keeping score on the basis of all this between the two.
'Score' has a sexually stimulating aura about it, and though a lot of it is covered by Metzger's always-evident mystery, the film doesn't feel ominous like parts of 'The Image' (1975) and 'The Lickerish Quartet' (1970) do (owing to the aforementioned lack of straightforwardness). I'd even go as far as to define 'Score' as a celebration of sex, or possibly the ideologies surrounding sex that dominated the air during the '70s. It may very well be the most erotic feature of all time.
Read More: Best Nude Scenes in Movies