Directed by Chris Riedell and Nick Riedell, 'A Nice Girl Like You' is a spicy romantic comedy movie adapted from Ayn Carrillo Gailey's memoir titled 'Pornology.' Featuring Lucy Hale in the lead, the 2020 film follows Lucy Neal, a naive violinist whose boyfriend leaves her for not being into sex and reprimanding him for watching pornography. His departure prompts Lucy to embark on a journey of self-discovery, seeking advice from friends and the internet. Inspired, she creates a to-do list of sensual experiments. Lucy's innocent charm, when faced with her raunchy objectives, creates hilarious scenarios that leave audiences in fits of laughter. For those who are left craving more provocative comedies, here are eight more movies like 'A Nice Girl Like You' to scratch that comedic itch.
8. The Hating Game (2021)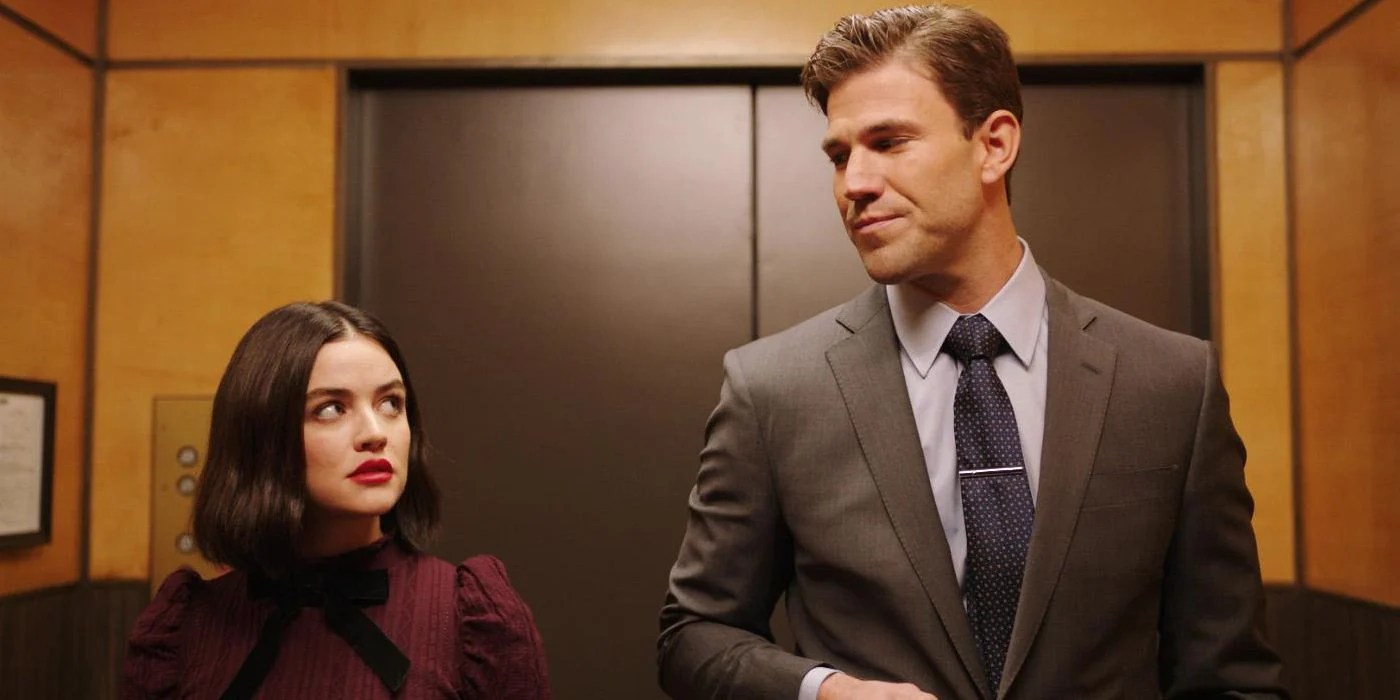 'The Hating Game' introduces us to co-workers Lucy (Lucy Hale) and Joshua, who share an office and a simmering hatred towards one another. The two are vying for the same position and could not seem more different. While Lucy is chirpy, brightly dressed, and people-pleasing, her colleague is uptight poker-faced, and work-oriented, which annoys her to no end. However, they soon discover, that passionate hatred can easily be transmuted into a passion of a different kind.
The romantic comedy, directed by Peter Hutchings, explores the fine line between love and hate and how engaging in the risky business of office romance, especially with your rival, can lead to a tumultuous clash of emotions and interests. Fans of 'A Nice Girl Like You' will be awed once more by Lucy Hale's performance and the wide range of emotions and comedic situations befalling her character in 'The Hating Game.'
7. Sleeping with Other People (2015)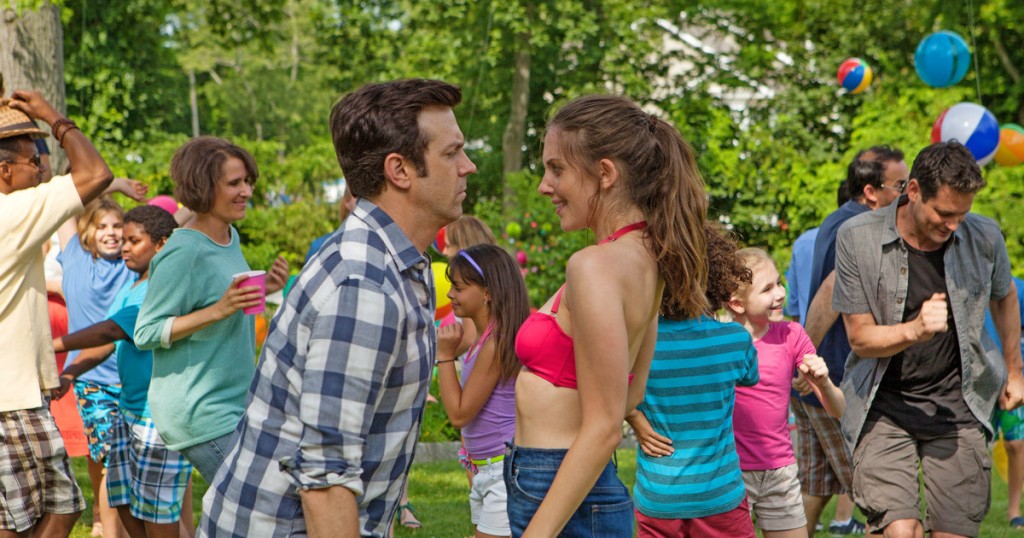 Tells the story of two ex-lovers who find themselves compelled into rampant promiscuity, meet after years, and find in each other their only hope to mend their self-sabotaging ways. 'Sleeping with Other People' helmed by director Leslye Headland, follows serial cheaters Lainey (Alison Brie) and Jake (Jason Sudeikis), who meet for the first time after their one-night stand in high school. Neither of them is able to maintain a relationship as they feel compelled to cheat and do so obsessively.
Where 'A Nice Girl Like You' tells a story about discovering carnal desires and embracing them as a part of one's self, 'Sleeping with Other People' seeks to do the opposite with a rediscovery of love and innocence. Lainey and Jake's chance reunion leads to a revisiting of their own lives and why both of them have fallen victim to such a disorder. They find that their friendship is helping them heal and become capable of love. Thus they vow to keep their relationship platonic, one that becomes increasingly difficult to keep.
6. Something's Gotta Give (2003)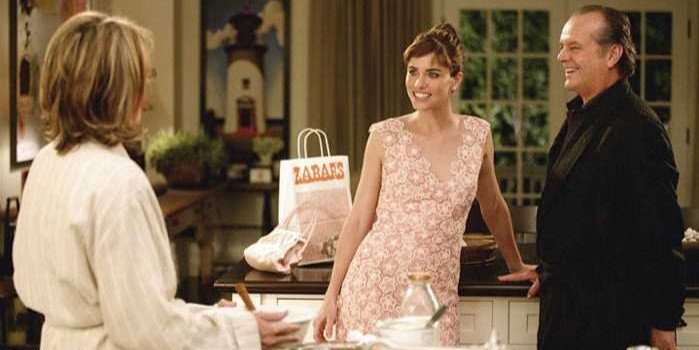 Directed by critically acclaimed filmmaker Nancy Meyers, 'Something's Gotta Give,' is the story of an old, well-off womanizer who exclusively targets younger women. Harry Sanborn (Jack Nicholson) is a music industry executive, who arrives at the beach house of his latest trophy girlfriend, Marin, much to her mother's horror. She tries to reason with her daughter, but Harry is struck by a heart attack, confining him to her care and a doctor (Keanu Reeves). Slowly, a love triangle begins to develop.
The film sees spectacular performances by all leading actors, among whom Reeves and Nicholson are refreshingly out of their element. Harry discovering that he is attracted to an older woman for the first time in his life leads to some hilarious situations between the three. The writing is snappy and the dialogues are nailed by the comedic timings of the leads. For those who enjoyed 'A Nice Girl Like You' for its mischievous comedic elements, 'Something's Gotta Give' will be an absolute must-watch.
5. The Little Death (2014)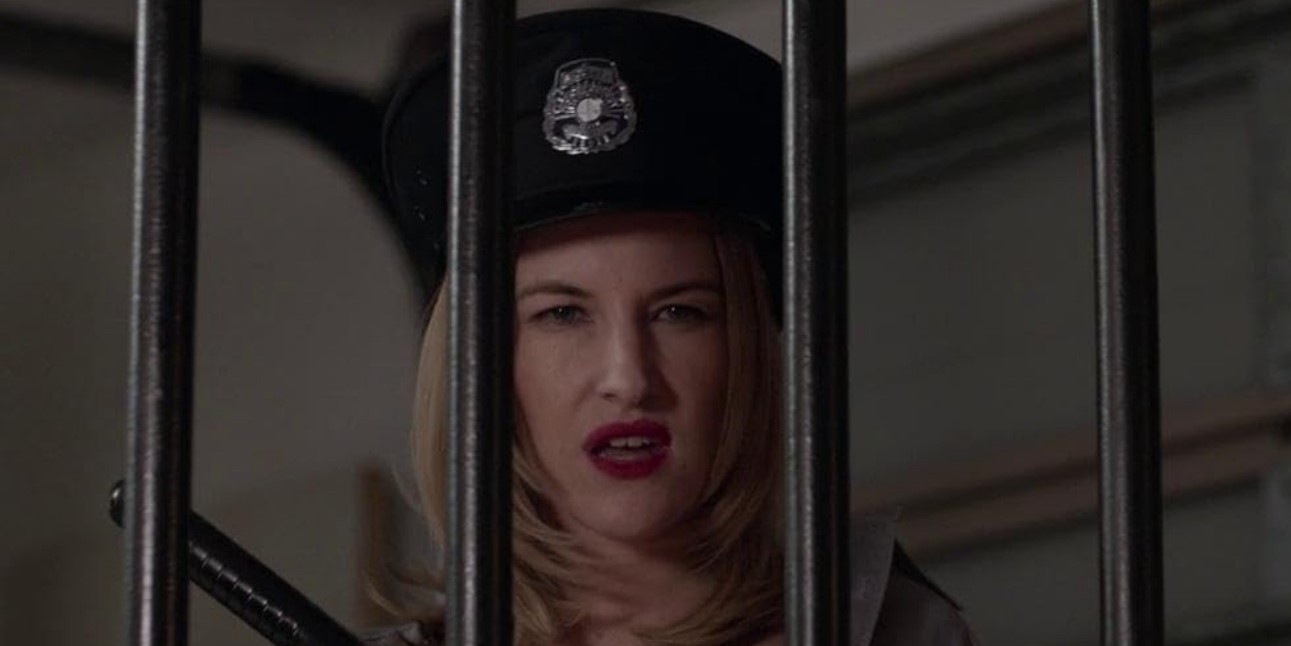 'The Little Death' directed by Josh Lawson is an authentically unique comedy that delves into the complexities of intimacy, affection, partnerships, and societal taboos. Through a narrative featuring multiple stories, we gain insight into the concealed lives of couples along an ostensibly ordinary suburban street. A man embarks on a secretive affair with his own wife, unbeknownst to her. A couple grapples with the aftermath of a sexual experiment gone wrong. Another woman discovers extreme pleasure in her husband's pain.
A woman harboring a daring fantasy navigates challenges with her partners struggling to fulfill her desires. A call center operator finds themselves entangled in a risqué and chaotic phone conversation. And a charming new neighbor emerges as the connective thread linking them all. Audiences who have enjoyed 'A Nice Girl Like You' for its aspect of sexual self-discovery, will find the film to be a hilarious and grounded portrayal of couples taking it to the extreme.'The Little Death' delves into the origins of our desires, exploring the lengths we're willing to go to satisfy them and the repercussions of those fleeting moments of sexual fulfillment.
4. The To-Do List (2013)
This coming-of-age romantic comedy by director Maggie Carey centers around Brandy Klark (Aubrey Plaza), an academically brilliant girl who has scored top of her class in everything but the bedroom. Something for which she is ridiculed by her classmates. When her older sister makes a case for it as well, Brandy takes it upon herself to lose her virgin status and have some experience under her belt before she starts college. Making a to-do list, she hopes to spend her summer doing everything she has missed out on in high school, especially when it comes to boys.
She is ready to start with her friend Cameron who is an easy target but encounters the hunky and popular Rusty Waters at a party, placing him as the ultimate test. However, her involvement with them both leads to some flaring emotions which threaten to derail her well-thought-out plans. 'The To-Do List' has all the charm and humor you would expect of it as a coming-of-age comedy, and will strike a chord with fans of 'A Nice Girl Like You' as a journey of self-discovery into uncharted territory. Through Brandy's experiments, the movie explores youthful whims and fancies that give little thought to the emotional repercussions of intimacy, while being lighthearted and self-aware enough to create comedically hysterical situations.
3. Bridget Jones's Diary (2001)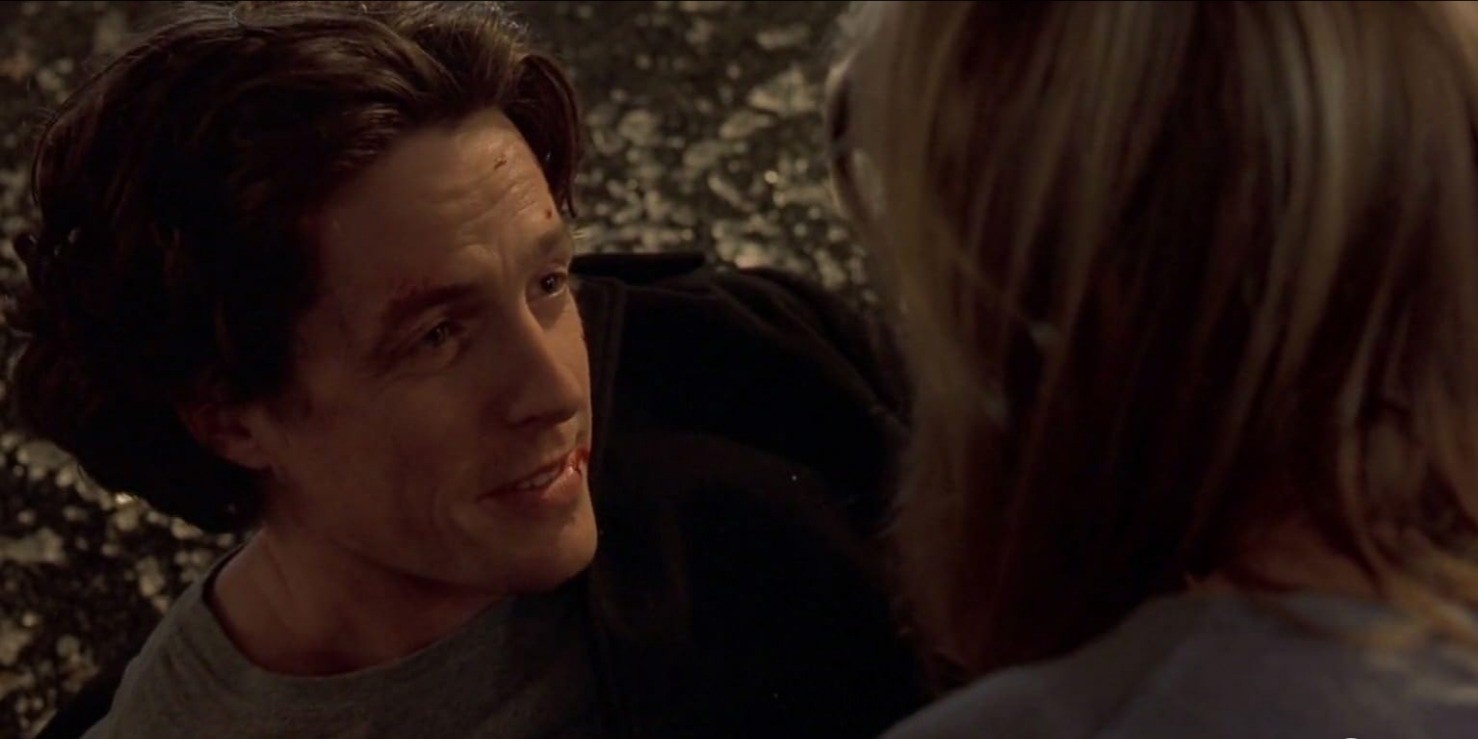 With Sharon Maguire in the Director's chair, 'Bridget Jones's Diary' narrates the story of an aging woman, Bridget Jones, who in an attempt to get her life together starts keeping a diary. The topics in her diary range from quitting bad habits to setting life goals, and finding a suitable romantic partner. Although that last part might be stretching it, since Bridget sets her expectations to the level of just avoiding red flags, all of which are embodied by her boss, Daniel Cleaver (Hugh Grant). Despite this, the man's abundant charm overrules her level-headed strategy and she begins falling for him.
At the same time, an unlikeable yet simpler and straightforward Mark Darcy begins to attract her, causing a split between the clear-headed ideals she aspires to in her diary and the allure she feels as a woman. Together with a collection of eccentric friends, 'Bridget Jones's Diary' creates its appeal through likable and relatable characters going through incredibly amusing situations. Hugh Grant steals the show with a charismatic performance and effortless comedic timing. From its quirky protagonist struggling with genuine attempts toward self-improvement to finding humor in racy circumstances, there is plenty for fans of 'A Nice Girl Like' to relish in the film.
2. Chasing Amy (1997)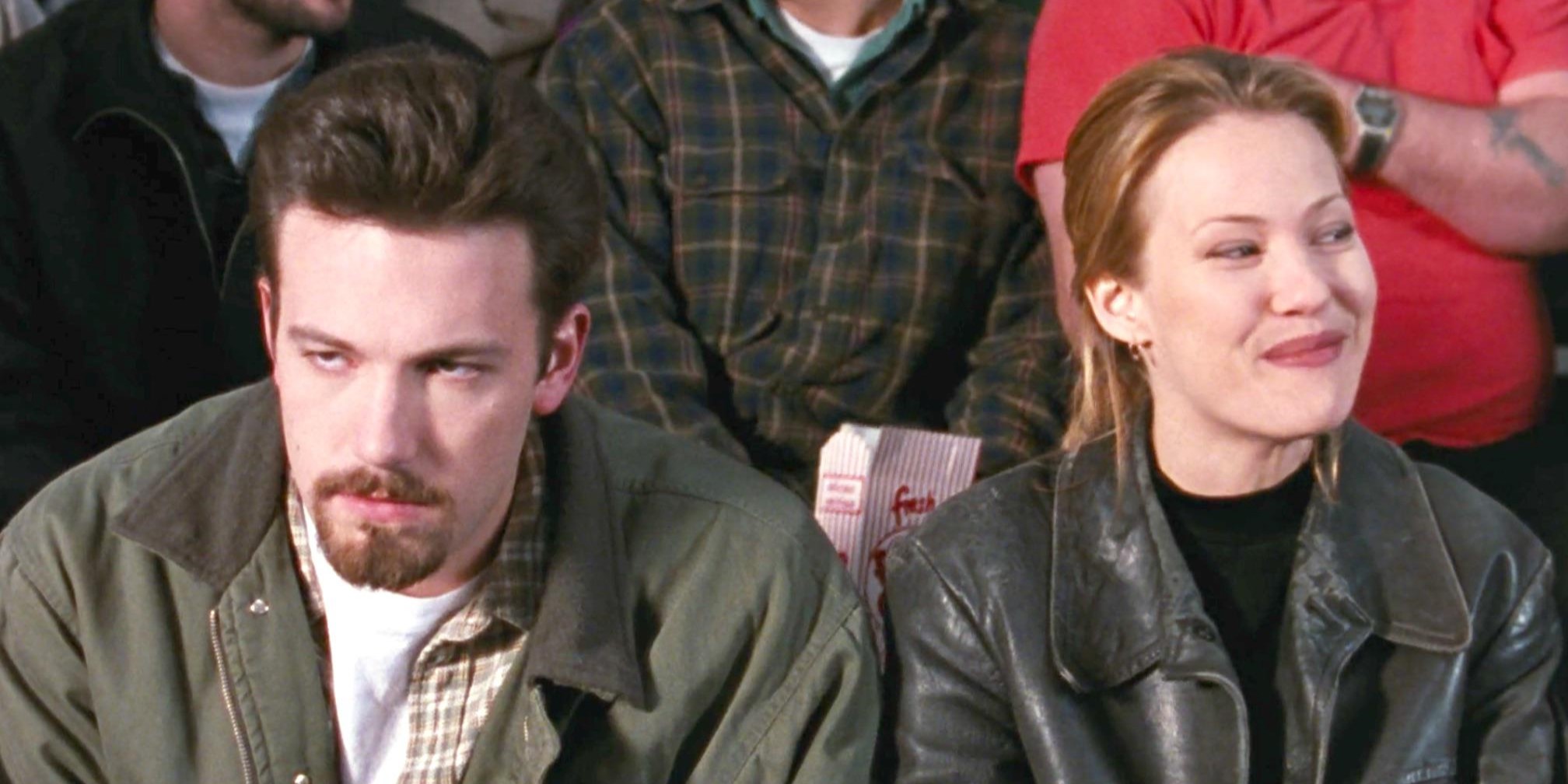 Renowned for his brilliant writing, director Kevin Smith gifted the world with 'Chasing Amy.' The narrative of the 1997 film leisurely follows inseparable friends Holden (Ben Affleck) and Banky, comic book artists who love their work with a passion. Enter Alyssa, another comic book artist who shares a similar headspace to the two, immediately drawing her close to their gang. Soon, Holden realizes he is falling for her, hard, and right when he begins to feel she might love him too, she turns out to be a lesbian.
Some films defy conventional judgment based solely on their plot, 'Chasing Amy' is one such film. The heart and soul of the movie lie not in its plot, direction, or even its comedic brilliance, but in the extremely well-written characters. Whether it's Holden, Alyssa, or any supporting character, all of them carry substantial weight. They are extremely verbal, expressive, and grounded, to the point of Quentin Tarantinoesque monologues. Fans of 'A Nice Girl Like You' will revel in the lighthearted humor of characters at the expense of one another, but will discover a very serious and profound side of love.
The emotional turmoil faced by Holden, his confused and desperate attempts to make sense of things, all the while being subject to heart-wrenching cries of unrequited love, are all convincingly portrayed by Ben Affleck. Alyssa herself is the perfect combination of throaty, geeky, and mischievous to be seen as one of the boys as well as a lover. The film makes its mark beyond a romantic comedy as a deeper and poetic exploration of relationships.
1. No Hard Feelings (2023)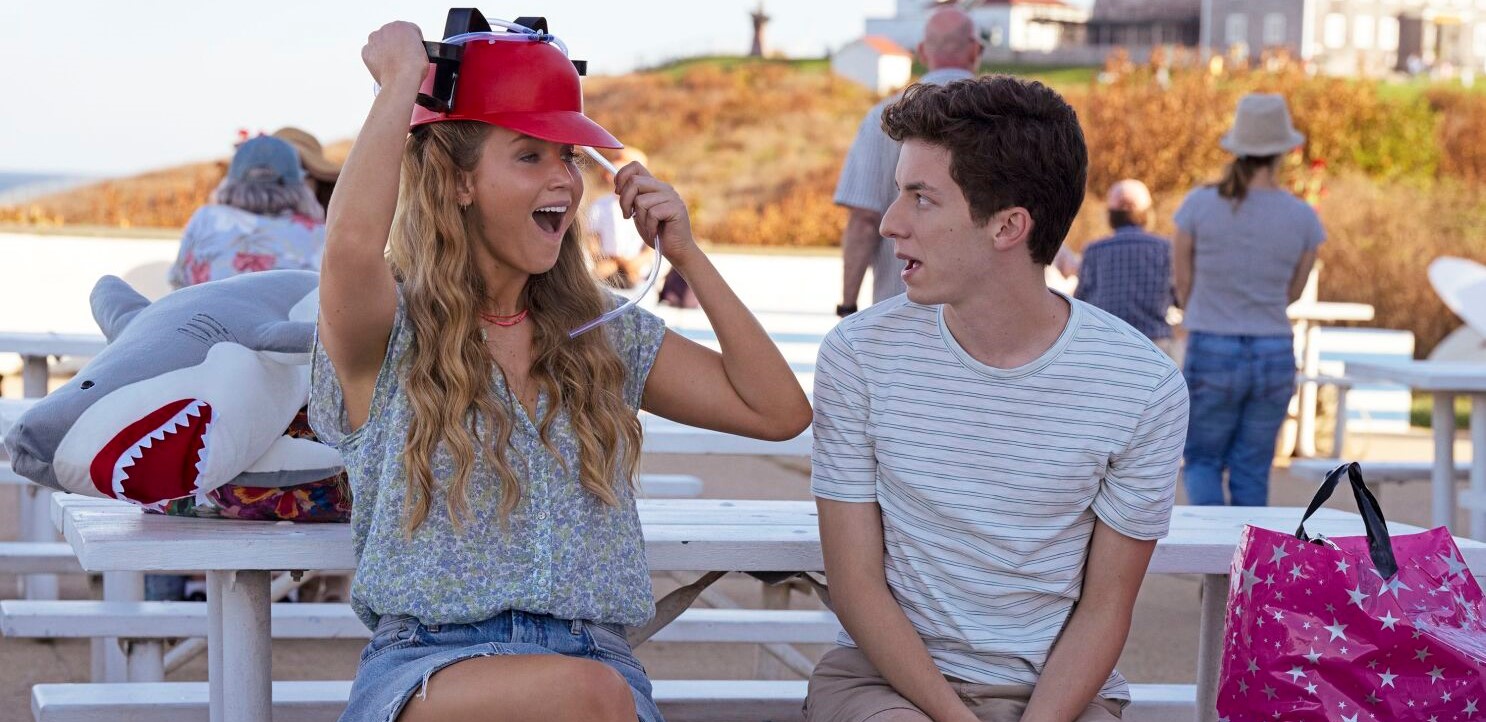 'No Hard Feelings' directed by Gene Stupnitsky, also known for 'The Office,' creates an intriguing narrative setup, and plays it out to its complete potential, gloriously. Maddie Barker (Jennifer Lawrence), is a financially challenged bartender who takes on a well-paying yet peculiar job listed on Craigslist. To romance the introverted teen of a wealthy couple and bring him out of his shell before college. Percy, the boy in question, turns out to be ridiculously sheltered, soft, and unadventurous, making Maddie realize this was not going to be a walk in the park as she had imagined.
The R-rated comedy's gags rest on Percy having no clue of his parents' plot, and in his anxiety-ridden, awkward nature deflecting a very straightforward Maddy's advances towards him. Where Lucy, from 'A Nice Girl Like You' was clueless about sexual education to some extent, Percy dials it to eleven by being geeky male virginity personified. Fans of the former are sure to enjoy the wacky humor created by the leads' offbeat chemistry and comedically contrasting personalities. Maddie's boldly tantalizing seductions, crashing and burning due to Percy's mind-numbing obliviousness and inexperience, are sure to leave you reeling from laughter.
Read More: A Nice Girl Like You: Exploring the Shooting Sites of the Romantic Comedy Movie